Of the moment // 9.25.15
One of the reasons why I blog is simply to have the space to write: getting things "on paper" helps me to process my feelings and organize my thoughts. I also love having a record of my life over the past few years: a place that holds all of my stories, my photos, the ups and downs of travel. But sometimes, I also just want to remember and share the little things that brought me day-to-day joy. Every Friday, I'll give you a peek into the book I currently can't put down, a great restaurant discovery, a fun new product or an inspiring quote: a few things that I think you might enjoy before we all take off into the glory that is the weekend! 
  It's officially fall! Growing up in California, fall was less of a season and more of a mere moment between a long, hot, dry summer and a rainy winter. But I've fallen in love with fall in New York City: the dramatic changing colors of the leaves, the crisp blue skies, a reason for wool sweaters, skinny jeans and leather boots. It's perfect biking weather and perfect Central Park strolling weather and perfect sit in a sunny cafe and drink a latte weather every single day. It's the most wonderful interlude between the crushing humidity of summer and the will-it-ever-stop-snowing depression of winter. And I am so happy it's here!
 Knick-knacks
One thing that constantly annoys me is wanting to spend all of my last day on a trip on the beach–and then having to deal with a wet bathing suit in my suitcase, or scrambling to find a plastic bag to squeeze it in. So! I recently discovered the Aloha Collection–invented to solve this very problem–and tried the small pouch out on my trip back to California, and I am SOLD. It's super multi-functional–you could use it as a makeup bag, or even a casual clutch, and it packs totally flat–and it's super cute!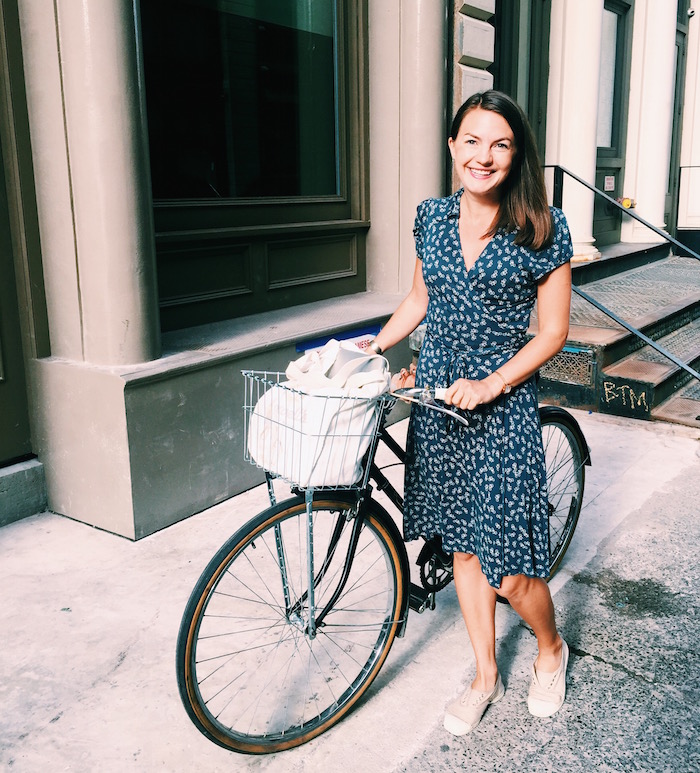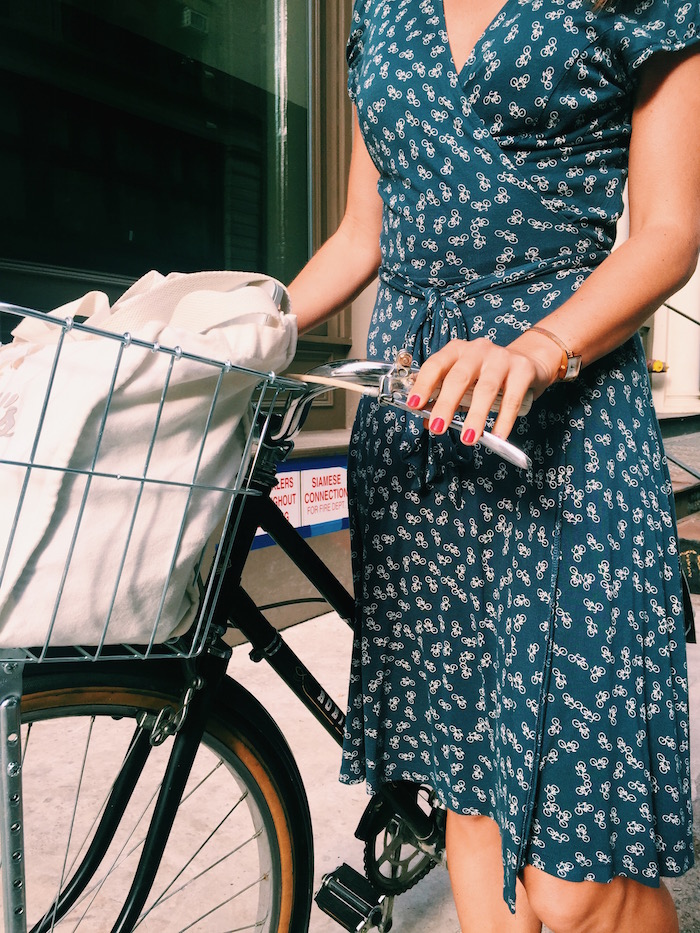 Looks
I bought this dress when I was 18, on my first trip to Italy after my freshman year of college. It's a classic wrap covered in tiny bicycles in the most flattering shade of slate blue: at 120 Euros in 2008, it was a big splurge, but it was my go-to "nice" dress throughout college. When I moved to France after graduation, I sold or gave away basically all of my clothes–and my friend Kate called dibs on the bike dress. When she got sick of it a few years later, it went to my friend Jenna (who was actually in Italy with me when I bought it!). And this summer, Jenna said she was ready to pass it on again. Almost 10 years later: it's still in great shape, still stylish, still incredibly flattering–I get compliments on it every time I wear it! Perhaps the best 120 Euros I've ever spent?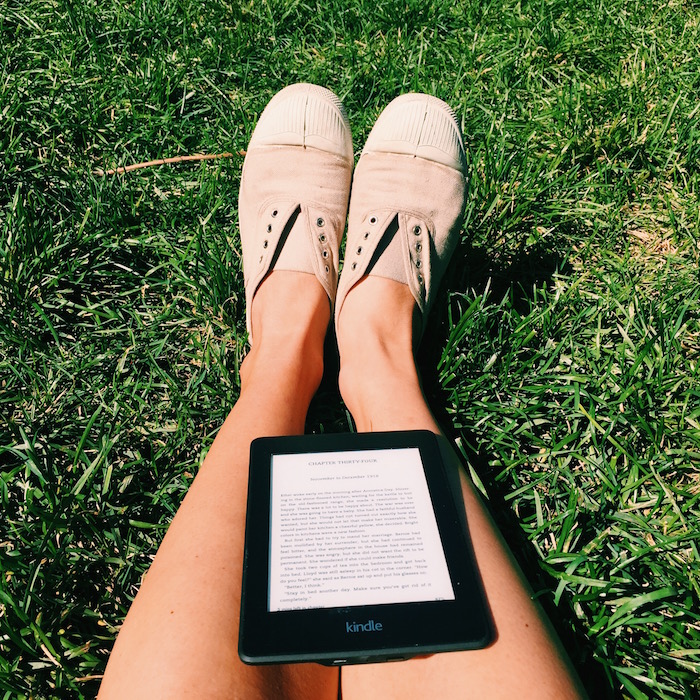 Reads
Remember back when I was completely obsessed with The Pillars of the Earth trilogy? Well, I've moved onto the next of Ken Follet's historical eras: Fall of Giants follows a variety of love stories, class struggles, moral dilemmas and feminist issues during World War 1. IT IS SO GOOD. I have nothing else to say other than everyone should read it immediately.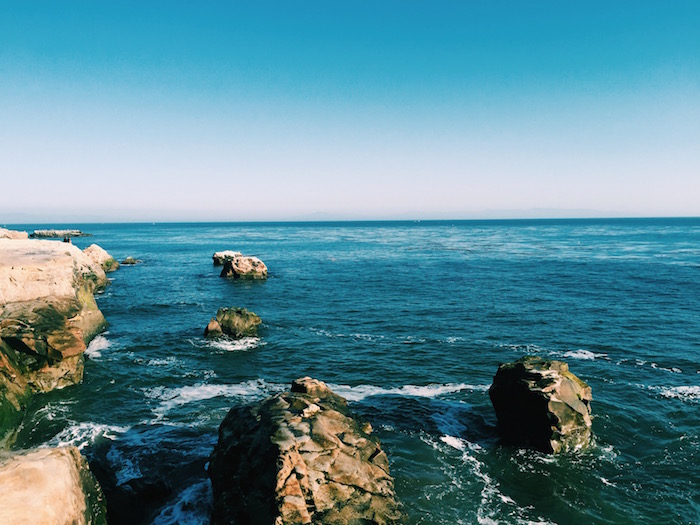 Words
"Either write something worth reading or do something worth writing." -Benjamin Franklin
This weekend, I'm packing up my apartment–we move next week! I'm actually excited to try out Bin-It instead of buying a million cardboard boxes. I'm also squeezing in a Saturday morning yoga and coffee date with one friend, and Sunday night yoga and wine with another.