Of the moment // 9.18.15
One of the reasons why I blog is simply to have the space to write: getting things "on paper" helps me to process my feelings and organize my thoughts. I also love having a record of my life over the past few years: a place that holds all of my stories, my photos, the ups and downs of travel. But sometimes, I also just want to remember and share the little things that brought me day-to-day joy. Every Friday, I'll give you a peek into the book I currently can't put down, a great restaurant discovery, a fun new product or an inspiring quote: a few things that I think you might enjoy before we all take off into the glory that is the weekend!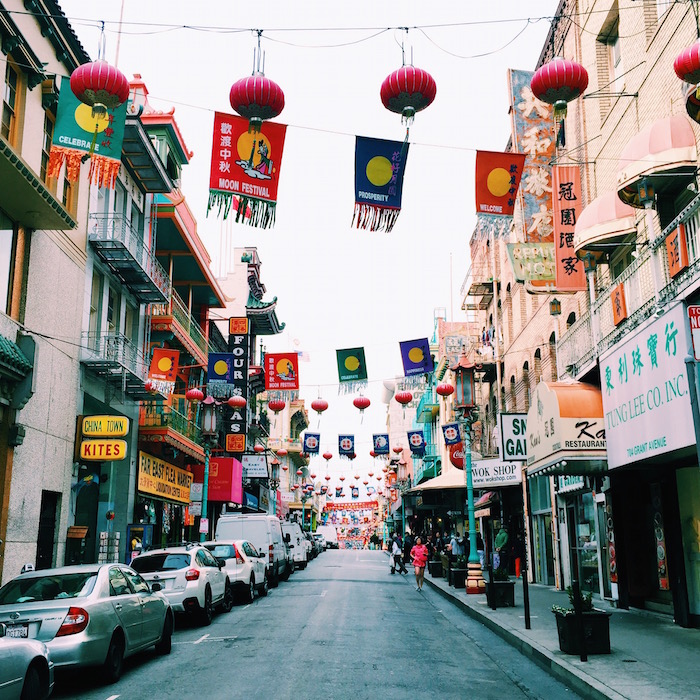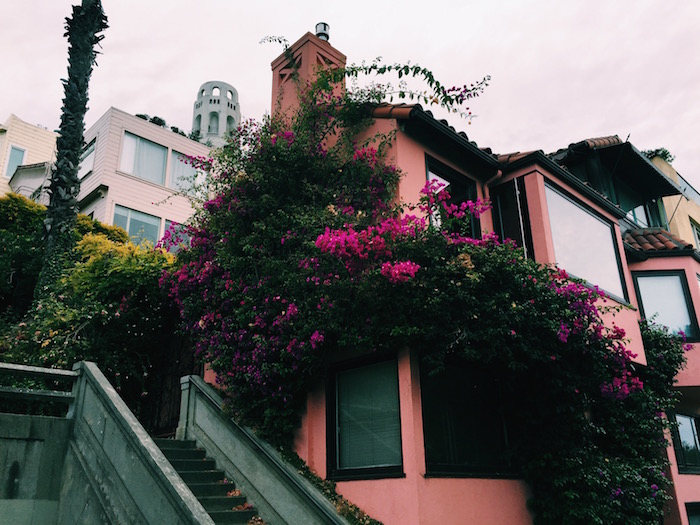 After a weekend catching up with friends and family in Sacramento, I spent this week at Dreamforce, a Salesforce conference that basically takes over downtown San Francisco. It's been weird to be back in the heart of the tech industry—the last time I was at Moscone Center, it was for a virtualization security conference when I was working for high-tech PR agency in 2010. It was before I started blogging and before I really started traveling: it was essentially the life that I quit to create a life that I love. I'm not booking my one-way ticket to San Francisco anytime soon, but it was a week of working hard and playing hard in the city by the bay. Special shout-out to Danielle and Greg for hosting me in their GORGEOUS new place!
Blooms
My favorite part of California: all the flowers! I forget what it's like to walk through the streets and see  pastel hydrangeas and bright-colored bougainvillea growing freely. Such a West Coast perk!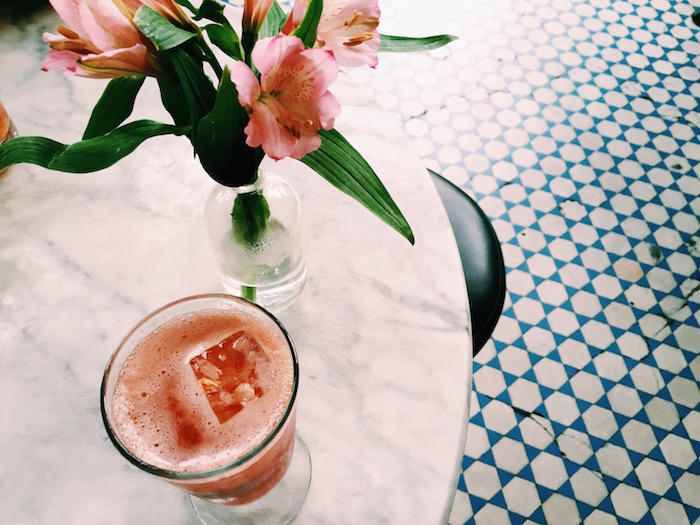 Drinks
We had an incredible dinner at Cotogna, but we started the evening with drinks at Comstock. I loved the Cherry Bounce (bourbon, cherry brandy, champagne!), but I absolutely died over the ambiance: marble-topped tables, beautiful natural light, an old-school dark wood bar and all sorts of funky details. This bar in and of itself gave San Francisco about a hundred points in my book.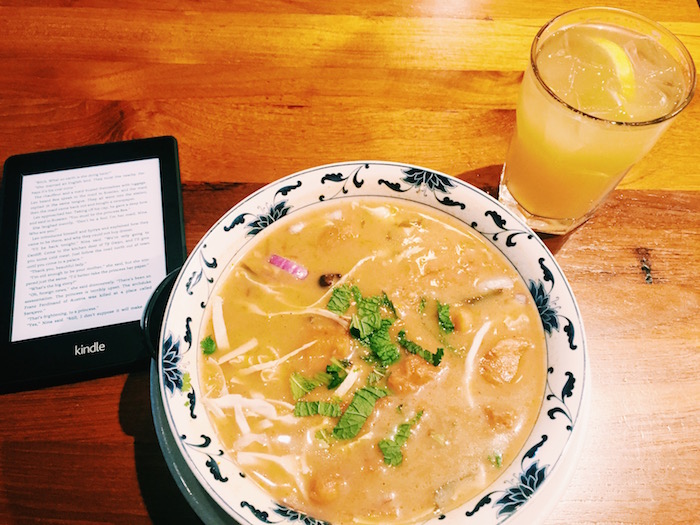 Eats
I stayed in Laurel Heights for the first time this trip, and one of the restaurant stars in the area is Burma Superstar. On a rainy Wednesday evening, I opted for a big bowl of steaming, spicy sumosa soup–and it was SO good. My only regret is that everything looked (and smelled) delicious, and I wish that I had gone with a big group of people so that I could have sampled all the curries, coconut rice and seafood.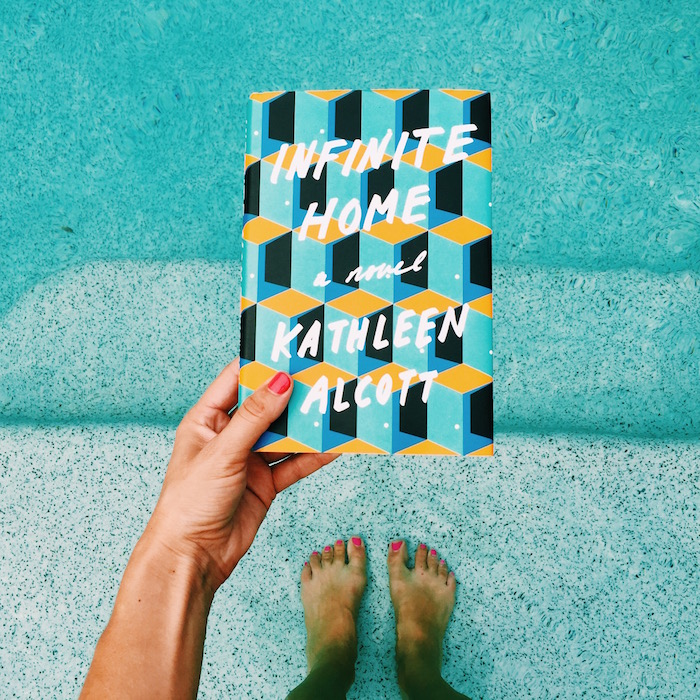 Reads
I'm a sucker for books with great design, and Infinite Home immediately caught my eye. Lucky for me, the story was as good as the cover! Set in Brooklyn, it's a quirky tale of a bunch of misfits living in an apartment house owned by an aging widow.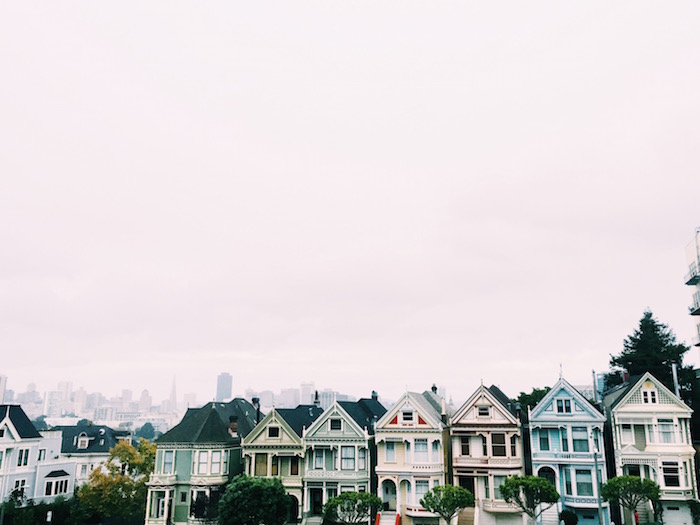 Words
"San Francisco has only one drawback: 'tis hard to leave." -Rudyard Kipling
This weekend, we are in Los Gatos to celebrate the wedding of our dear friends Emilie and Stru. I haven't been back to the area since I lived in Sunnyvale right after graduating college in 2009, and I'm looking forward to catching up with family and friends–and of course, dancing all night long!