Of the moment // 9.11.15
One of the reasons why I blog is simply to have the space to write: getting things "on paper" helps me to process my feelings and organize my thoughts. I also love having a record of my life over the past few years: a place that holds all of my stories, my photos, the ups and downs of travel. But sometimes, I also just want to remember and share the little things that brought me day-to-day joy. Every Friday, I'll give you a peek into the book I currently can't put down, a great restaurant discovery, a fun new product or an inspiring quote: a few things that I think you might enjoy before we all take off into the glory that is the weekend!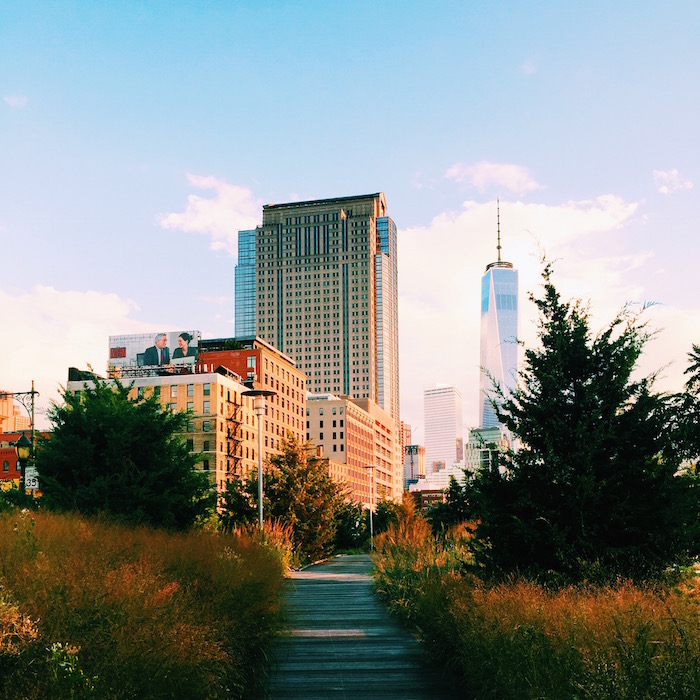 I almost always write these posts in advance as much as possible–at the very least, they're almost always completed by Thursday night and auto-scheduled to go live on Friday morning. But last night, even though I was on my couch with my laptop and a glass of white wine in hand and Sex and the City playing on the TV–aka my perfect writing conditions–I couldn't quite find what I wanted to say. I came into work this morning and went upstairs to read the paper about the Syrian refugee crisis while eating my Friday bagel, and the news was on in the background–except that it wasn't really the news, because it's September 11. Family members were reading the names of every person who died in the attacks 14 years ago. It was incredibly sad, but it made feel so amazed at how this city has rebuilt–not only the buildings, but the community and the neighborhood and what it means to be a New Yorker. Proud to call this city home.

Eats
During the summer, I always keep homemade popsicles in the fridge: I just puree fresh fruit with juice and maybe some herbs, and then pop them into these reusable plastic molds. My current favorite is blueberries with black cherry juice. And I realized that this is actually a super easy way to have fresh fruit flavors through fall and winter–such a great to use all those late summer berries!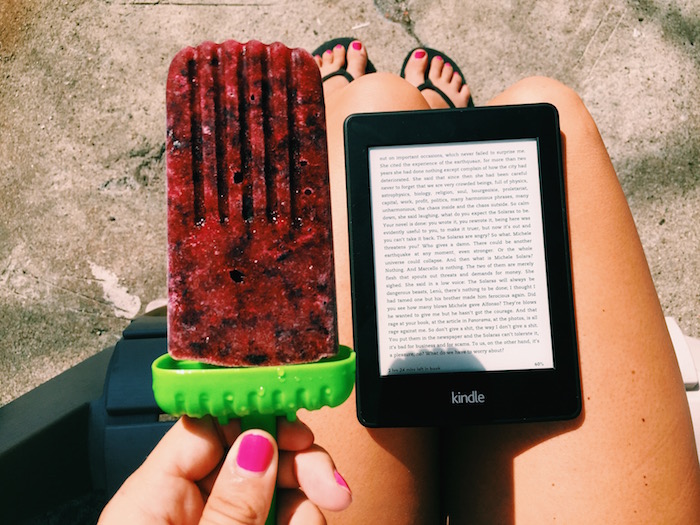 Reads
Do you remember back in June when I went to Curacao and basically spent the entire time reading the Neapolitan novels in the sunshine? I was so excited to keep reading that I bought The Story of the Lost Child without realizing it hadn't been released yet–my very first Kindle pre-order! It came out last week, and I finished it in a heartbeat. It's a story of long-term friendship set in very tempestuous Naples, and the storytelling is just incredible.
Drinks
CN Traveler always throws the best parties–the secret is really delicious cocktails and really photogenic locations–and this one to celebrate the September issue was no different. It was on Grand Banks, a historic schooner docked on the Hudson River: perfect for sunset views. And then there was the Revolucion cocktail: not only delicious but that colorful layering!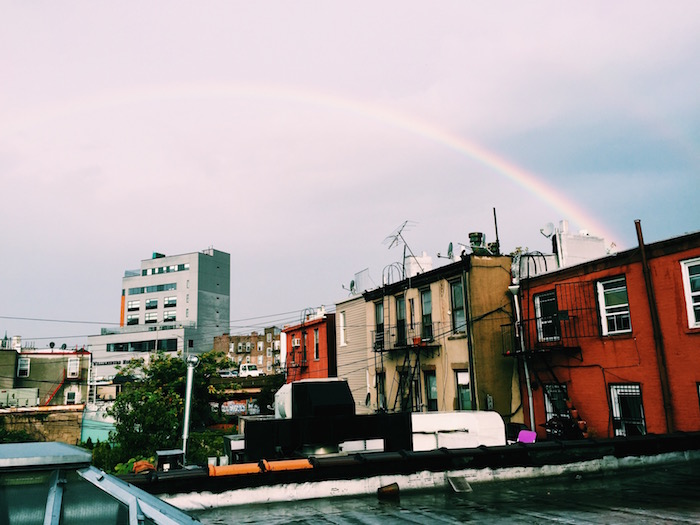 Words
"I'm not telling you to make the world better, because I don't think that progress is necessarily part of the package. I'm just telling you to live in it. Not just to endure it, not just to suffer it, not just to pass through it, but to live in it. To look at it. To try to get the picture. To live recklessly. To take chances. To make your own work and take pride in it. To seize the moment. And if you ask me why you should bother to do that, I could tell you that the grave's a fine and private place, but none I think do there embrace. Nor do they sing there, or write, or argue, or see the tidal bore on the Amazon, or touch their children. And that's what there is to do and get it while you can and good luck at it." -Joan Didion
This weekend, I'm off to Sacramento! I'm going to Holy Bowl (the longtime rivalry between my co-ed Catholic alma mater and the all-boys' Catholic high school) with some high school friends–we're going to make a real throwback night of it and go to our favorite place for burgers and shakes. Also doing all the things I miss the most on the East Coast: reading by the pool, shopping at Nordstrom and hanging out with my parents and Annie!