A weekend in Niagara Falls
I always feel a little guilty when I travel across the world to see something spectacular when there are still so many places to explore in my own backyard. That said, Niagara Falls has been on my list of places to go for ages.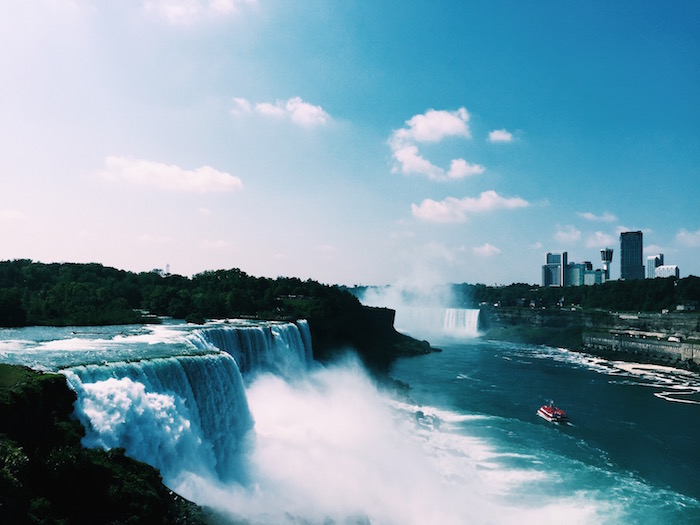 So when Hampton by Hilton reached out about their new Seekender campaign–essentially, celebrating the type of traveler who takes advantages of weekends to seek out new experiences–I immediately thought that this would be the perfect opportunity to finally see Niagara Falls. My boyfriend and I took a quick flight up on Friday night, and spent two glorious days seeing all that the Niagara Falls region has to offer: plenty of epic waterfall views, craft breweries and some spectacular driving scenery.
What to Do
The thing about Niagara Falls is that it's hard to come here and miss the main event: everything is set up to enjoy the falls.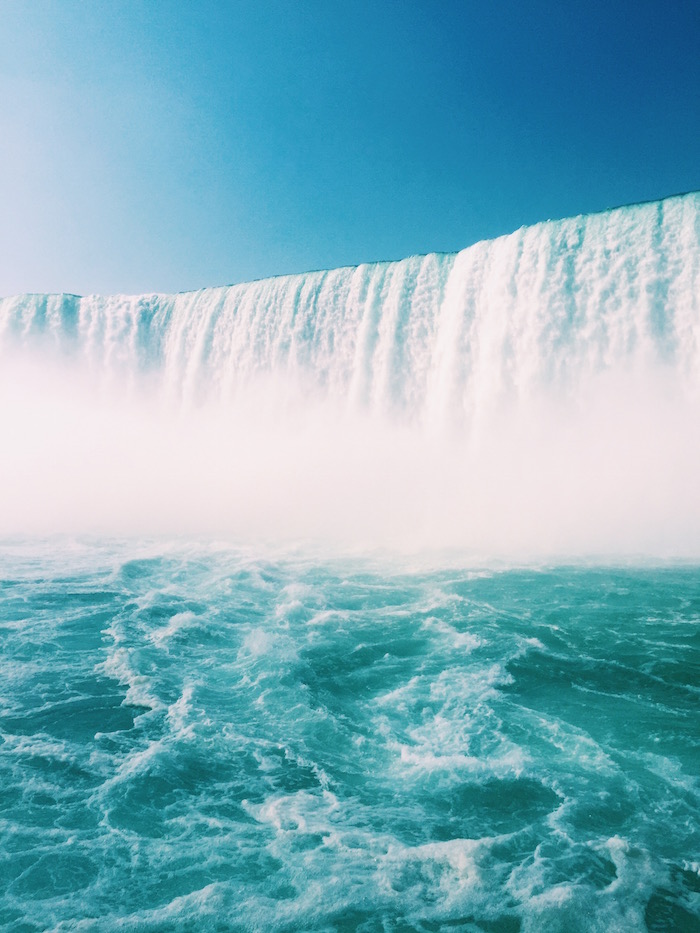 The one extremely touristy thing (with a kind of insane line) that is 100% worth it: the Maid of the Mist! The boat takes you up close and personal with the falls, and it's an experience that intensely involves all of the senses: the noise is thunderous, you can feel the churning of the water beneath you, and you get absolutely soaked by the crashing water.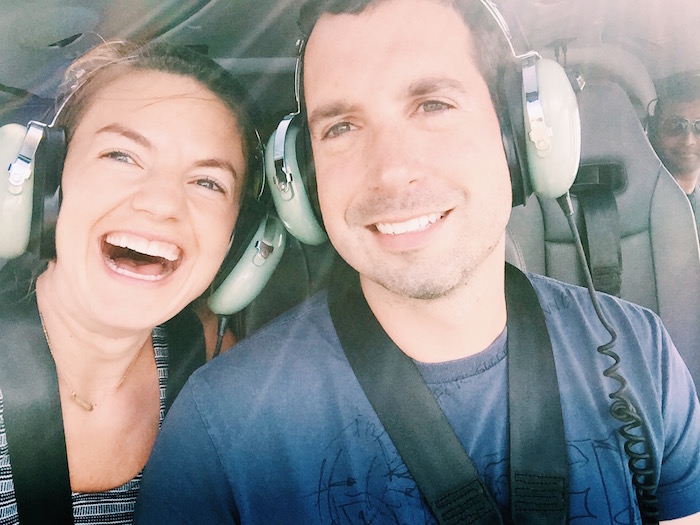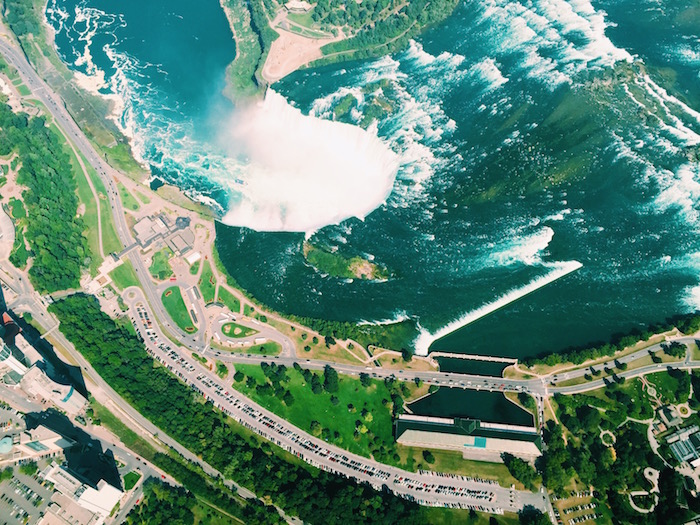 In true Seekender fashion, we had to get a birds-eye view of the falls with Niagara Helicopters – what's an adventurous trip to the Falls if you can't see experience it thousands of feet in the air?! Although it's a short flight–no more than 15 minutes–the view is mesmerizing. It's crazy to see how the entire ecosystem works, especially how the water is harnessed for power!
One thing to confess so that you take this recommendation with a grain of salt: I absolutely love ferris wheels. I persuaded my boyfriend to go on the Niagara SkyWheel after dinner, even though it was dark. He wasn't impressed, and I will admit that it would have been a lot cooler during daytime hours: the view is kind of nonexistent at night. But I still thought it was pretty cool, especially being able to look down on the craziness and neon lights of Clifton Hill.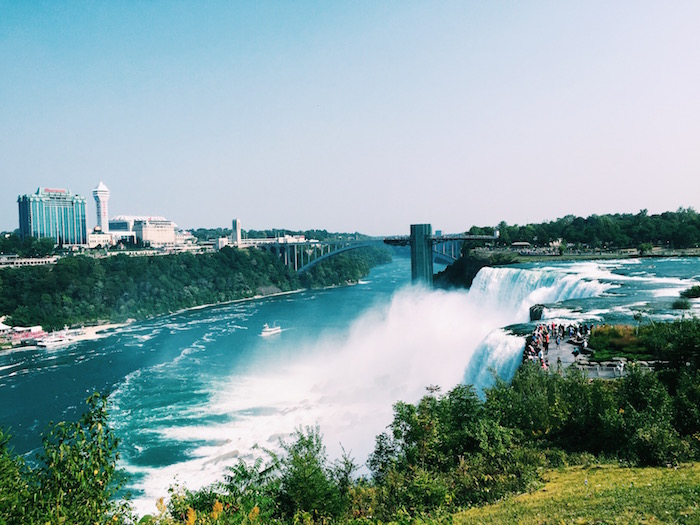 While my boyfriend went on a long run, I took a nice walk around Goat Island and the Three Sisters Islands. It's totally free to walk around the park and there are so many different perspectives on Niagara Falls and the Bridal Veil Falls, as well as the rushing water river that leads to the falls. Plenty of picnic benches and shady hills to relax and read a book as well!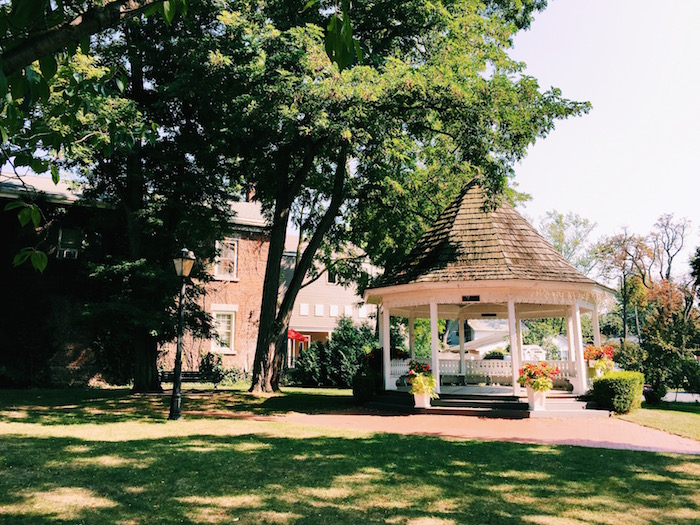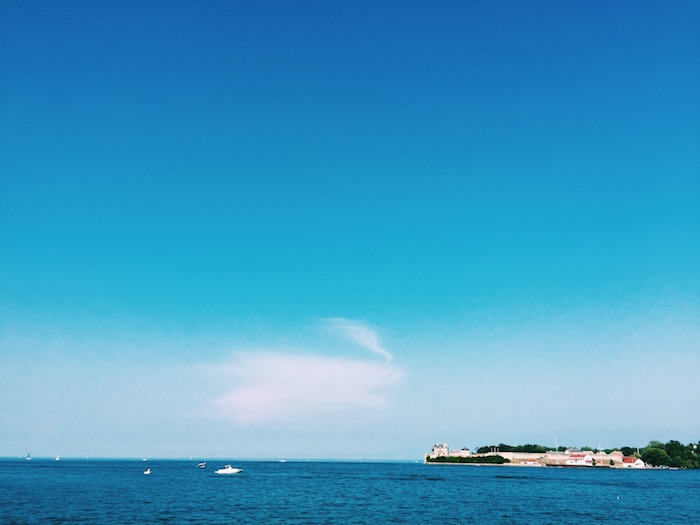 And if you want to explore beyond the falls, we loved Lewiston, NY and Niagara-on-the-Lake in Canada: both small towns with gazebos, waterfront paths, plenty of stately homes and delightful main streets. Neither are more than a 30-minute (very scenic) drive from Niagara Falls itself, although make sure to remember your passport if you head over to Canada!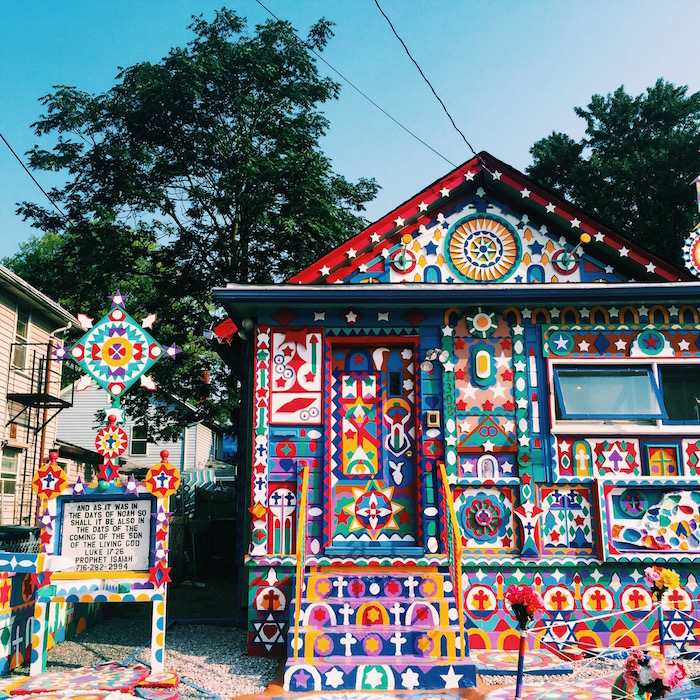 Another super funky thing to check out is the Second Coming House of Prophet Isaiah: located in a residential neighborhood away from the falls, it's covered in colorful religious symbolism.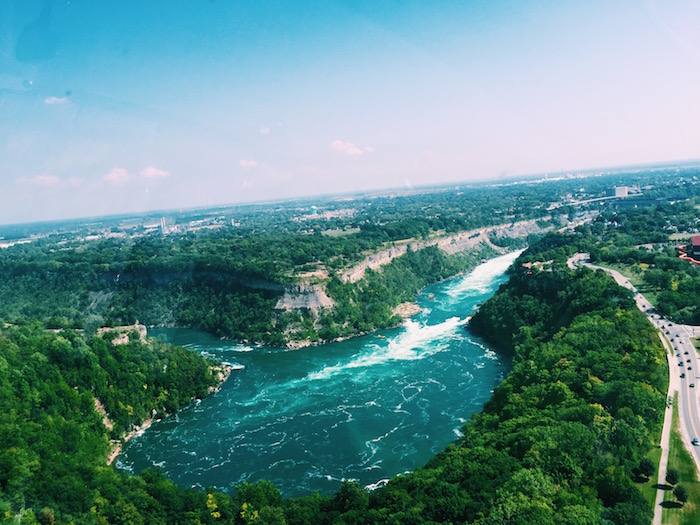 A few things that we didn't have a chance to do, but that are fully on my list for the next time I'm in the area: the Botanical Gardens and Butterfly Conservatory looked like a beautiful place to walk around when the flowers are blooming, the Whirlpool Aero Car seemed SO thrilling and a wine tour through Niagara-on-the-Lake would be so much fun. Better yet: renting bikes and doing a self-led wine tour through the region!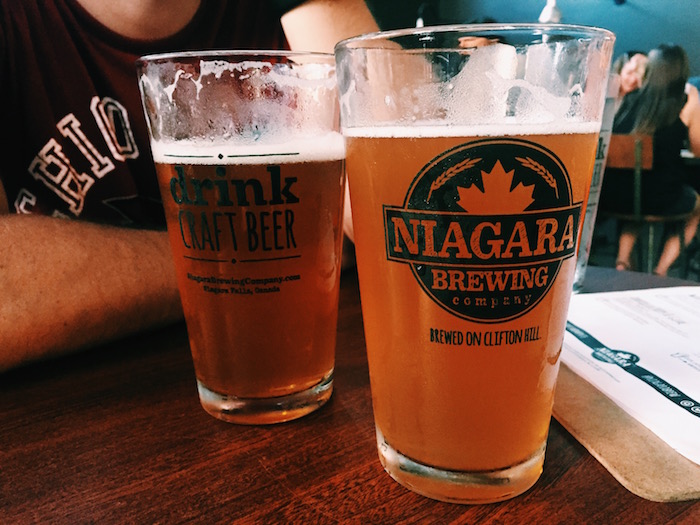 Where to Eat & Drink
The food options on the American side of Niagara Falls aren't exactly teeming with hipster flavor and ambiance–think TGI Friday's, Rainforest Cafe and Punjabi Hut. Although we enjoyed the free breakfast buffet every morning at our Hampton by Hilton (I die for little boxes of cereal and make-y0ur-own-waffles stations), we didn't eat much in Niagara Falls proper.
One thing we discovered in the area: there are a bunch of great places with craft beer and simple but delicious food. At the Brickyard Pub in Lewiston, you can choose from macaroni and cheese, potato salad, coleslaw or even a shot of whiskey for sides to go with a pulled pork sandwich or a platter of meat. And at Taps Brewhouse, we tried to go local: my boyfriend chose poutine since we were in Canada, and I had the Buffalo chicken wrap since we were miles from where spicy Buffalo wings were invented in Buffalo, New York.
But our favorite might have been Niagara Brewing Company, located right on the heart of the neon craziness on Clifton Hill–mostly because it felt like such a dramatic departure from the teeming tourist hordes outside! The beer was real good–I could have easily drank quite a few more of the Honeymoon Peach Radler–and the food was simple, delicious and reasonably priced. If you're on the Canada side to view the falls and you like beer, I definitely recommend popping in here.
While we were wandering through Niagara-on-the-Lake, my boyfriend spotted a cafe and suggested an afternoon iced coffee–and I basically fell in love with it the moment we fell inside. Bright and sunny, art-deco floors, delicious espresso and plenty of treats! Balzac's has locations across Canada, so it's not exactly the most mom-and-pop venture–but I recommend it 100%.
And although we didn't go wine tasting in Niagara-on-the-Lake, we did have dinner at The Garrison House–home to several local craft beers on draft and an almost completely-Canadian wine list. The best part of the meal might have been the creme brûlée with local berries!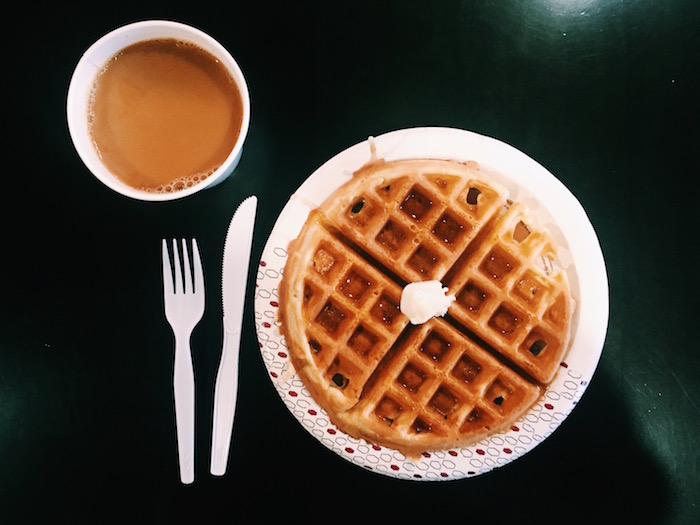 Where to Stay
We stayed at the Hampton by Hilton in Niagara Falls, and it was a great base for our trip. What I love about hotels like this is that they give you everything you need without nickel-and-diming you for every (necessary) amenity: free parking, free wifi, free coffee and tea 24/7, and free breakfast every morning. The rooms are clean and simple, and this one is located an easy walk from Niagara Falls State Park and the Rainbow Bridge.
Special thanks to Hampton by Hilton for sponsoring our weekend in Niagara Falls! As always, all opinions are my own. 
Have you been to Niagara Falls? What do you recommend?