A week in California
I'm back in New York City–after a glorious eight whole days in California! The trip combined work, play and family time: catching up with my family in Sacramento, a conference in San Francisco, and a wedding in San Jose.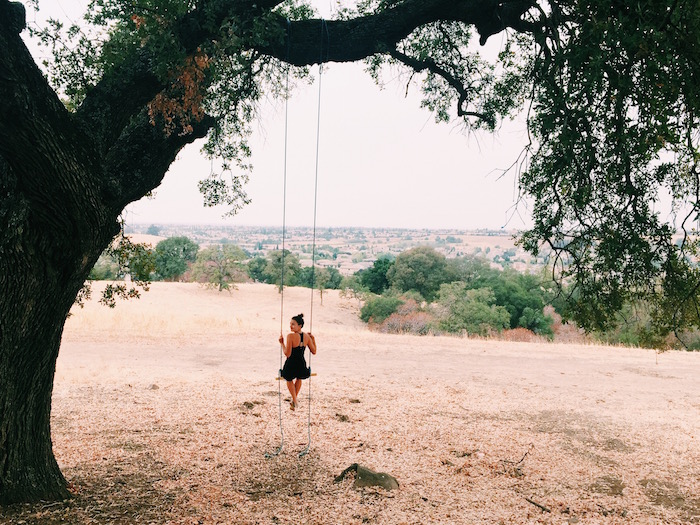 I always claim that New York is the best city, and California is the best state. Even though I'm happy to call Brooklyn home now–and I always miss it when I'm gone–it was wonderful to have some extended time in the state that raised me.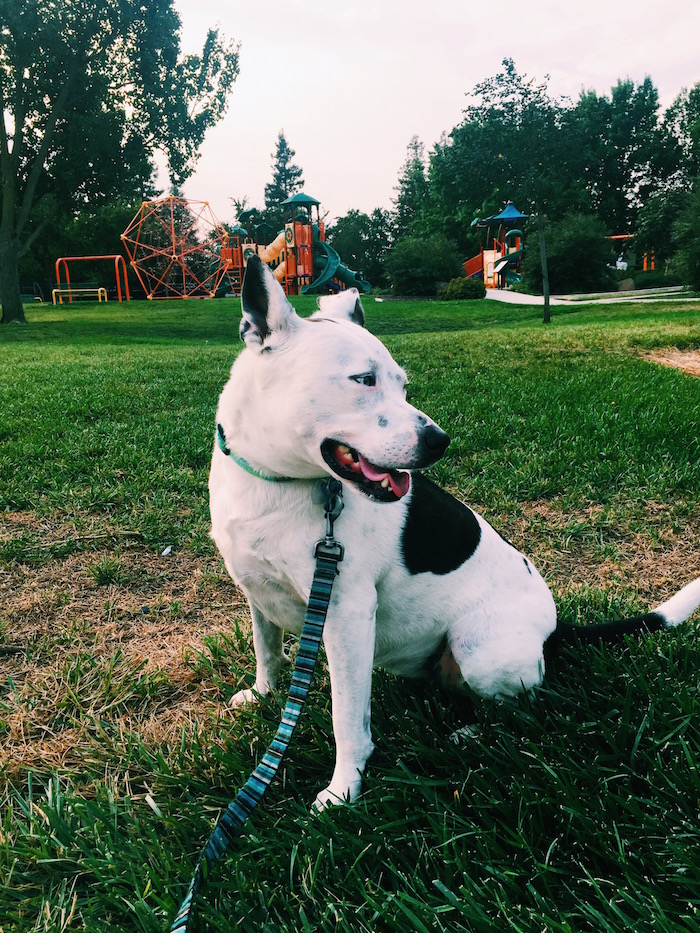 First stop: my parents' house in Elk Grove! I basically spent the whole time snuggling and playing with Annie, reading by the pool and eating all of my favorite foods (aka my mom's garlic pretzels and my dad's grilled cheese).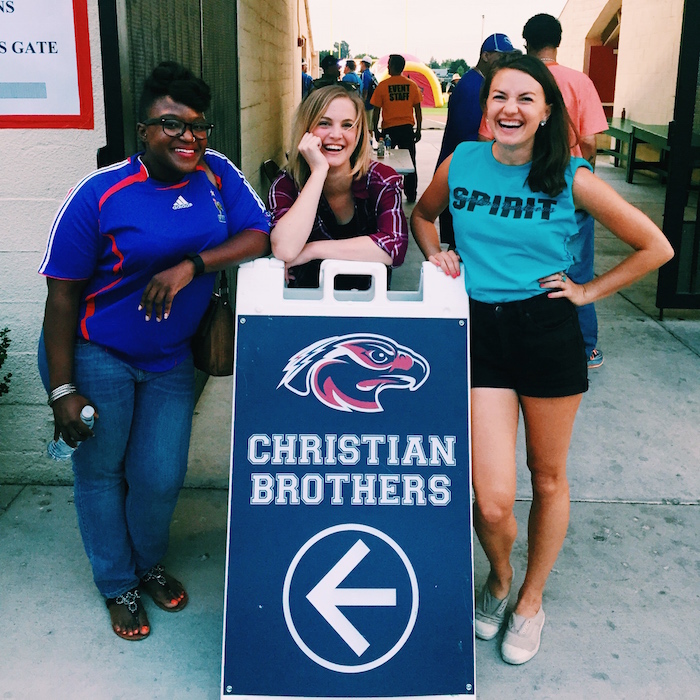 I caught up with my high school best friends (both of whom visited me in New York this summer!) for Holy Bowl: the annual football rivalry between my alma mater Christian Brothers (a co-ed Catholic school) and the all-boys Catholic high school in the area. I hadn't gone back to any high school events since graduation, and we were disappointed that most of the faculty from our era has retired–but it was still so fun to hang out and act like we were back in high school for a night.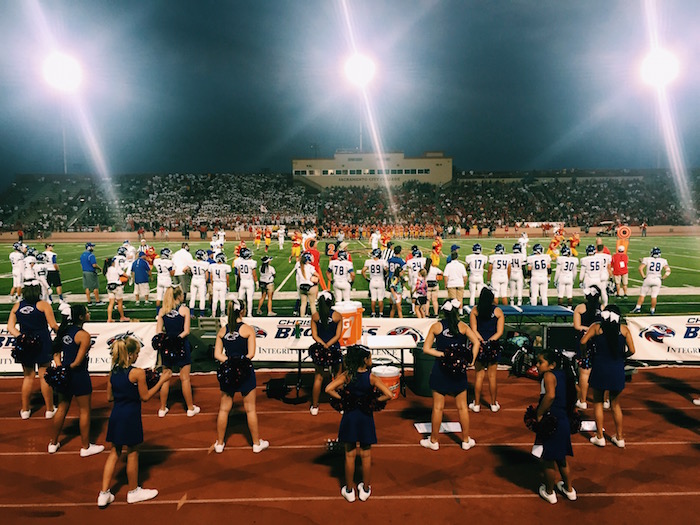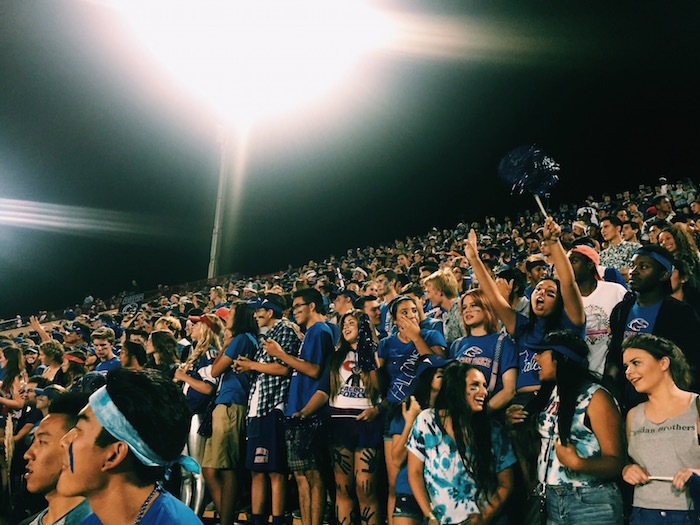 And it was crazy to be back at such an "iconic" high school event! New York City can feel worlds away from these sorts of suburban experiences, but it was fun to remember how I used to spend my Friday nights: cheering at football games, followed by late-night burgers at Willie's.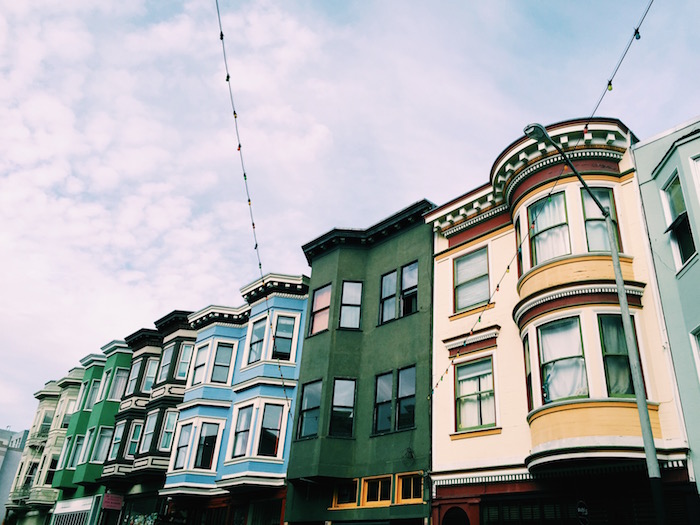 And then I was off to Dreamforce in San Francisco! I stayed with (amazing and generous) friends in Laurel Heights: I can never get enough of those iconic bay windows and all the light streaming through.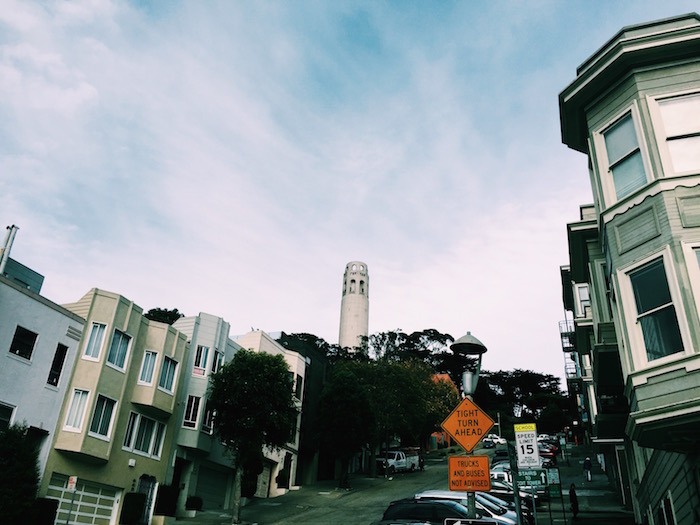 Even though the conference was located in Moscone Center and around Union Square, I tried to take a long walk in a new neighborhood after the day's sessions. One day, I wandered through North Beach and went up to Coit Tower: I love the crazy steep stairs slash sidewalk and the view over the Golden Gate and Bay Bridges.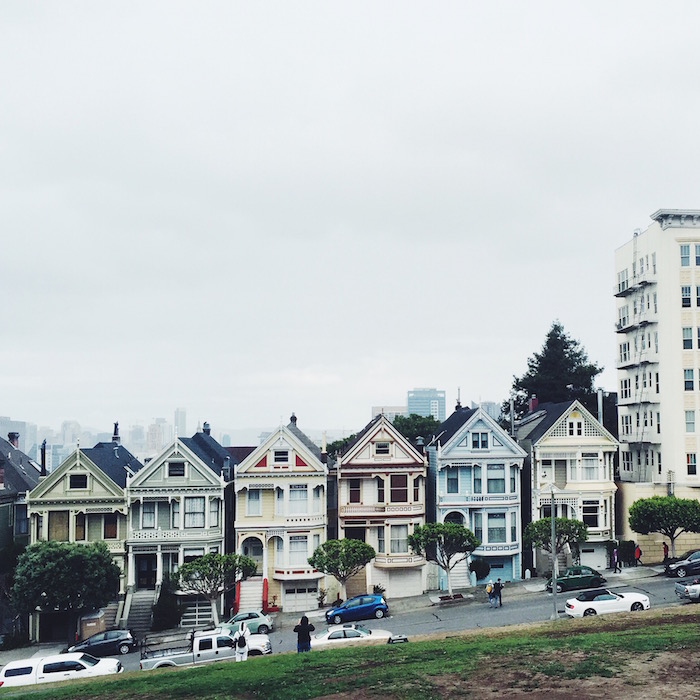 And another day, I walked by the Painted Ladies in Alamo Square. I was obsessed with Full House when I was growing up, and I still get a kick out of walking by the gorgeous Victorians and singing the theme song in my head.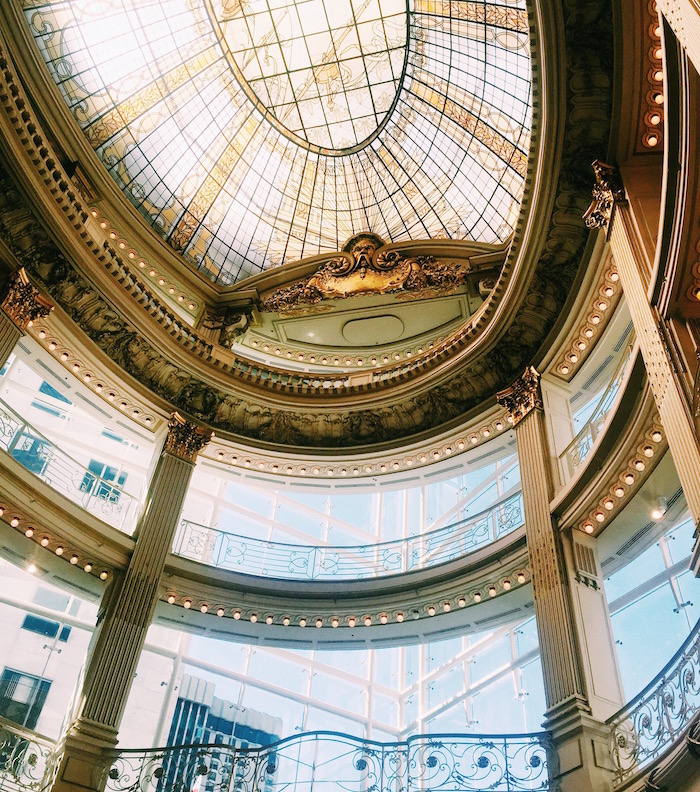 And on the last day, I popped into Neiman Marcus for a steady dose of nostalgia. Growing up, my mom and I would make annual shopping trips into the city: always around Christmas, and sometimes around back to school. Even though we never bought anything here, we always went into Neiman Marcus to see all the pretty things–like this ceiling (!) and the fur coats.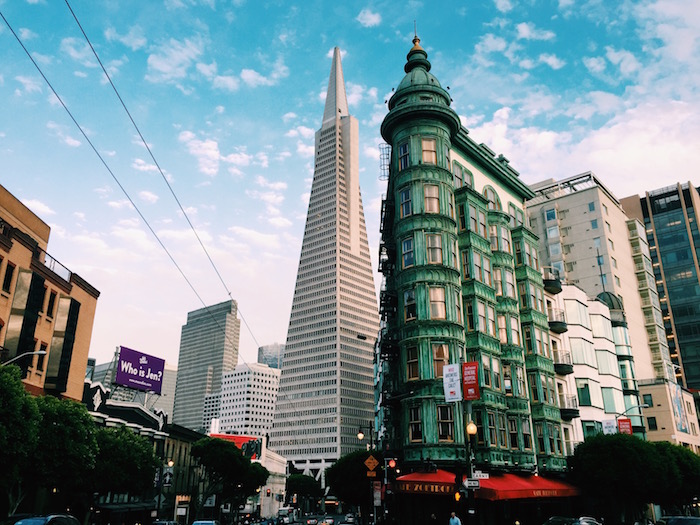 This is the view from Comstock Saloon, where we went for drinks before dinner at Cotogna. That golden hour light! Another highlight was eating on the sidewalk patio at Mamacita with a gorgeous sunset over the palm trees.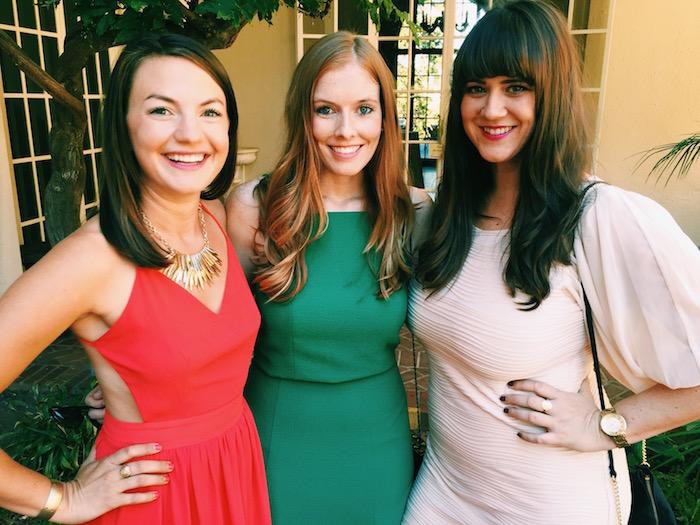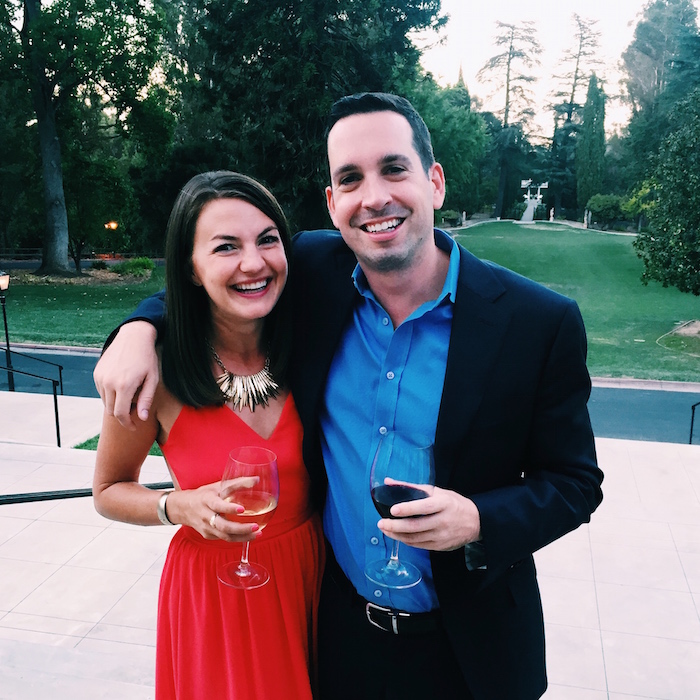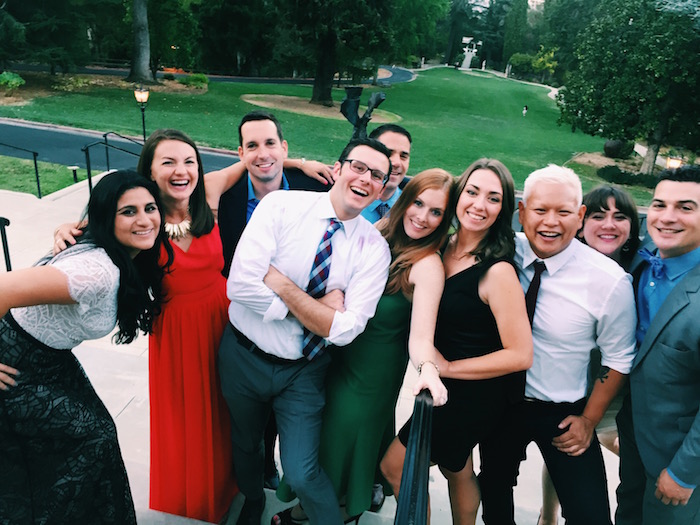 And the main reason for the visit to the West Coast: my friend's wedding! Emilie and I interned together at Chico State, and then both moved to Silicon Valley to work in high-tech PR right after graduation. She moved to New York City a year before me after falling in love with Stru–they live a few blocks from in Williamsburg, and we regularly watch football games, have summer BBQs or do girls wine nights together. The wedding was such a fun reunion of so many awesome people! 
We were staying in a hotel Los Gatos–right over the hill from the beach–and we had all of Sunday to enjoy California sunshine before the red-eye back to JFK. I decided to introduce David to the Santa Cruz Beach Boardwalk: I spent many a summer day (or week) here as a kid, and it's full of so much colorful nostalgia. And at 95 degrees, the weather was perfect to be next to the ocean!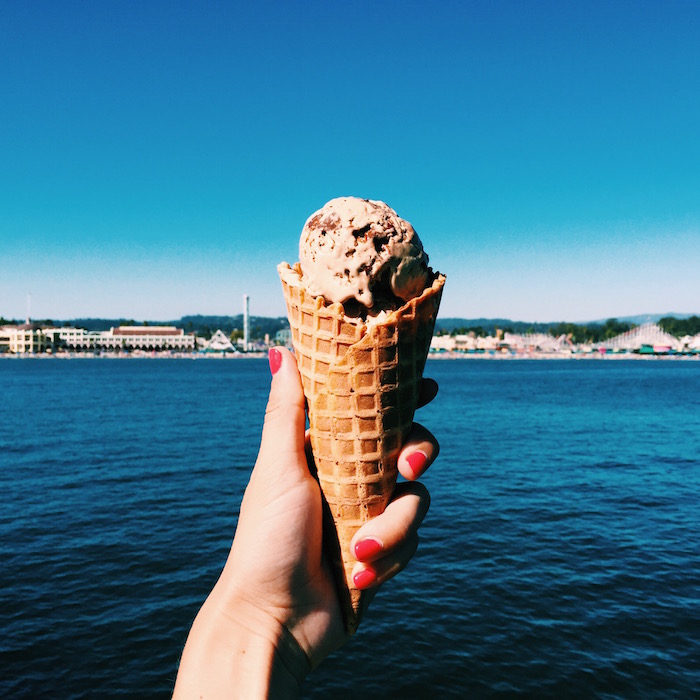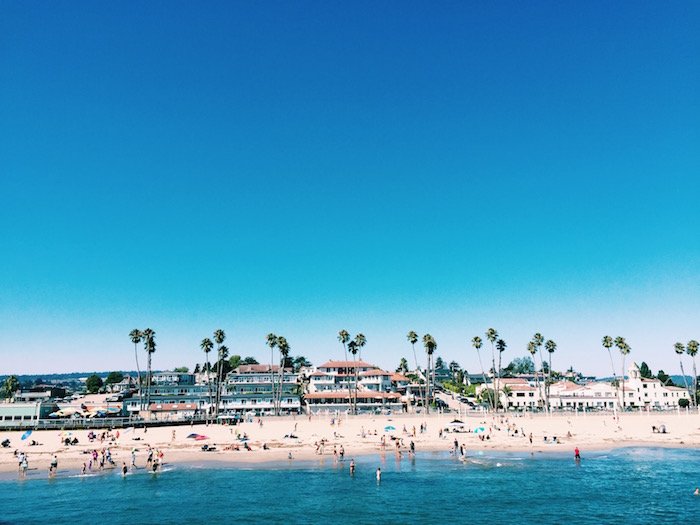 What's your favorite photo of California?
Thanks to all who contributed to an amazing week on the Best Coast! Happy to be back in NYC, but already looking forward to the next trip!