Postcard from Bushwick
A few weeks ago, my great friend Miamah visited New York City for the very first time–and seeing some awesome street art in Brooklyn was on the top of her list of things to do. We decided to explore the neighborhood of Bushwick: although it neighbors where I live in Williamsburg, I actually don't spend nearly enough time there.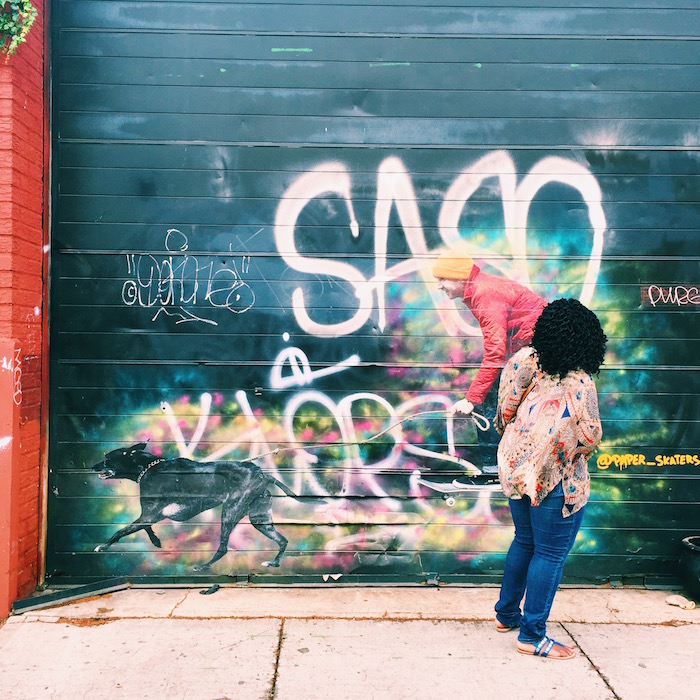 Although it's gritty and industrial, more and more walls are covered with color: neon tagging, beautifully designed murals, social commentary and even a crocheted skyline of Manhattan. It reminded me of living in Melbourne, how you can just wander the streets and come across a more interesting piece around every corner.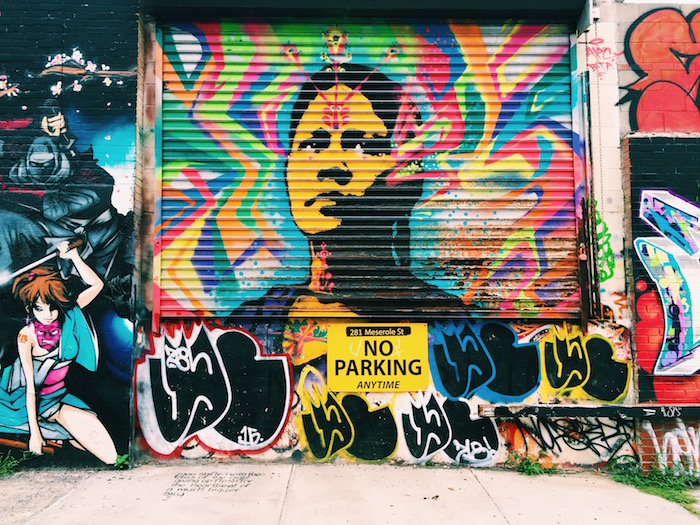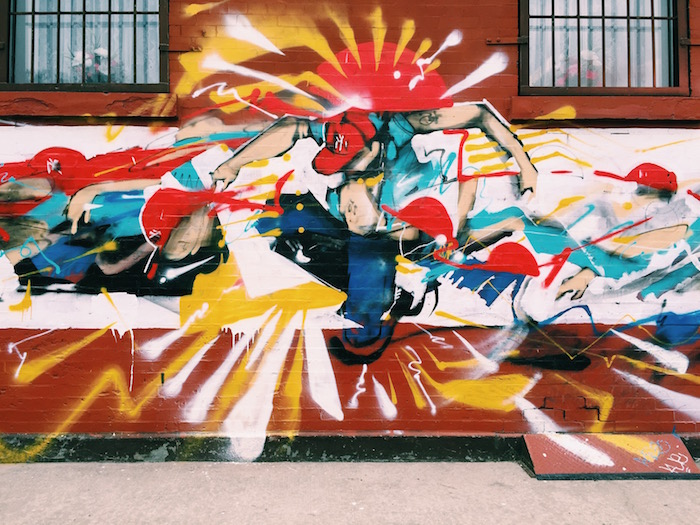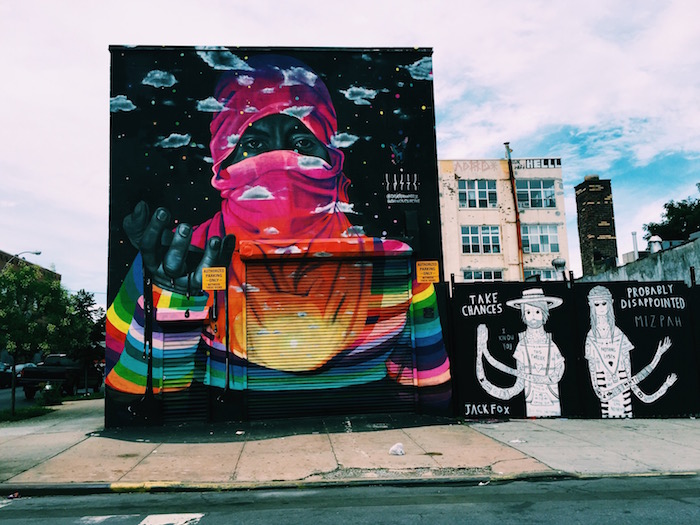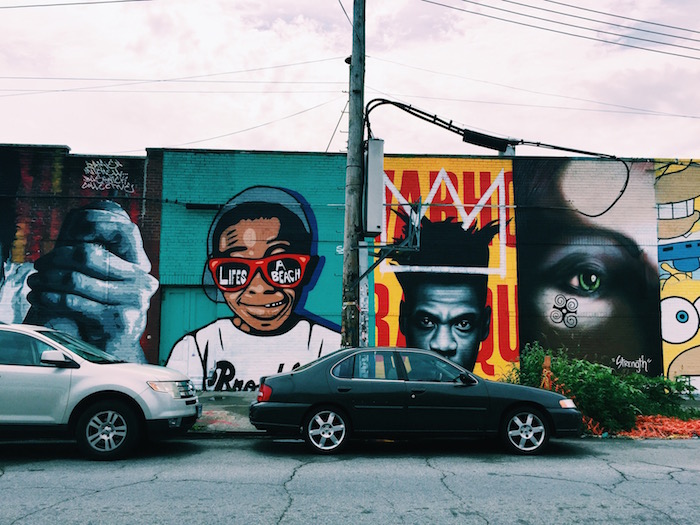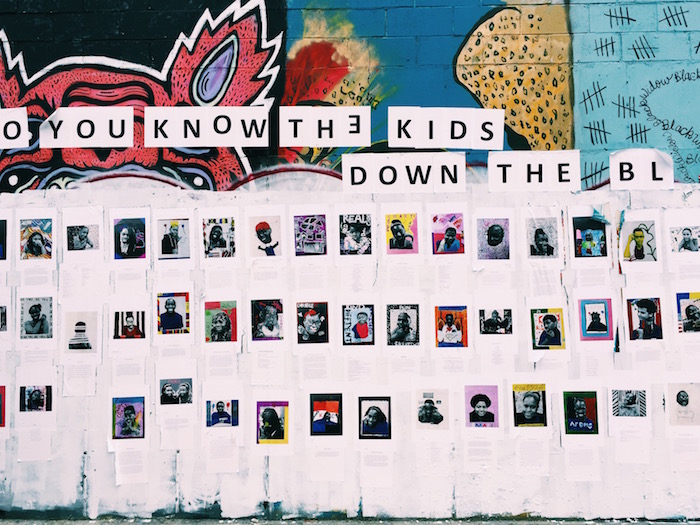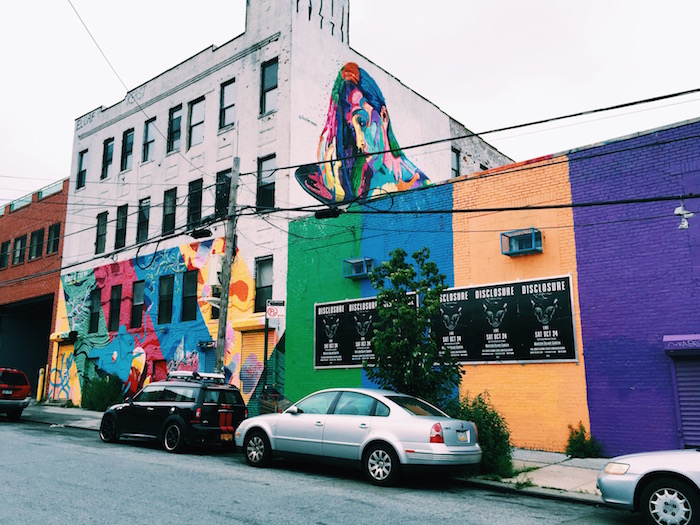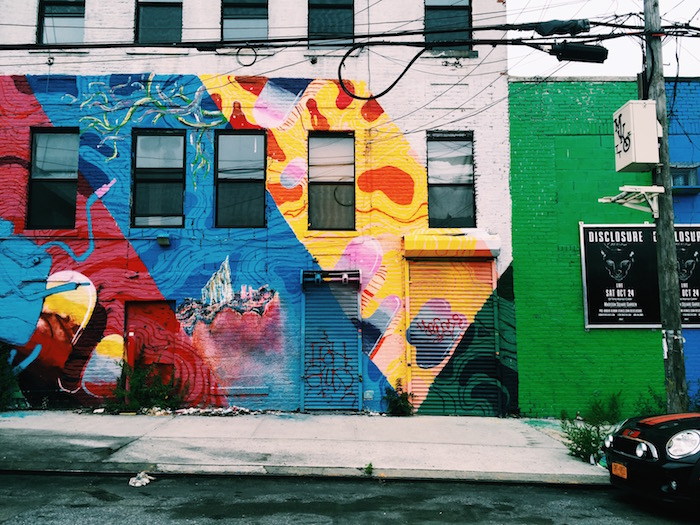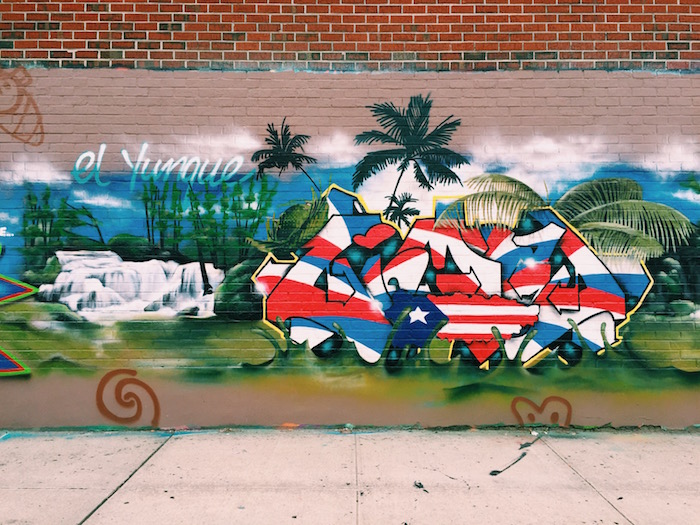 And in terms of where and what to eat: Bushwick has more and more awesome places opening up.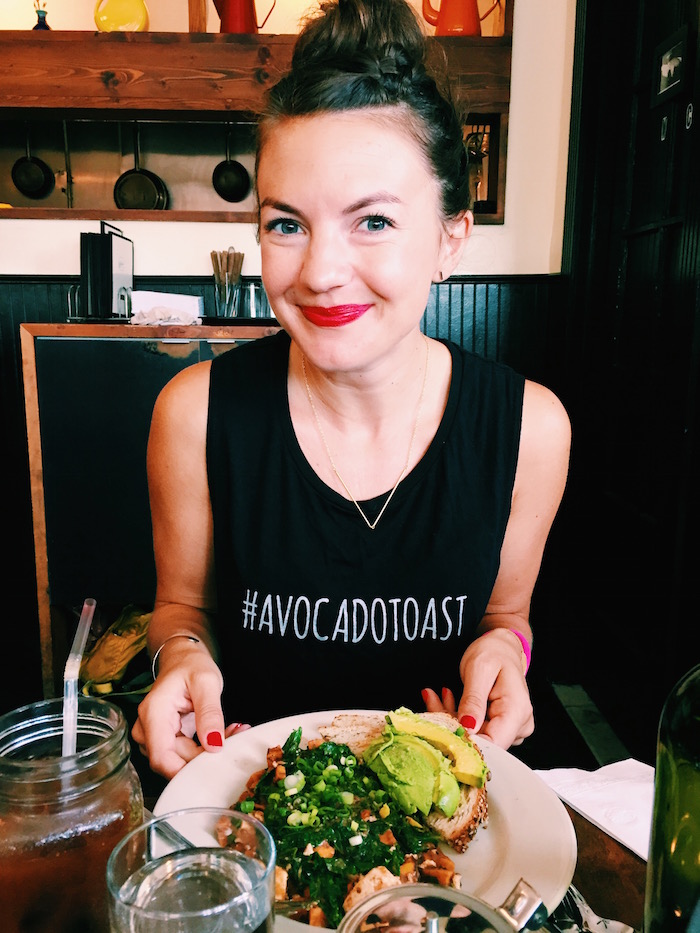 My friend Lauren recommended we try brunch at Cafe Ghia: it's tiny but bustling, with excellent vegetarian options. It doesn't quite qualify as avocado toast, but the vegan scramble with a side of avocado and toast was real good.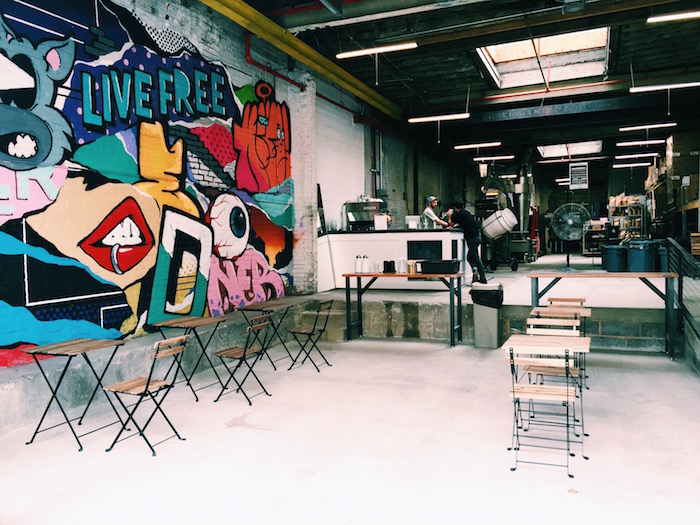 We then stumbled across City of Saints doing a soft opening: I loved how they incorporated the street art and warehouse vibes into their own decor. Bonus: friendly baristas and refreshing iced coffee!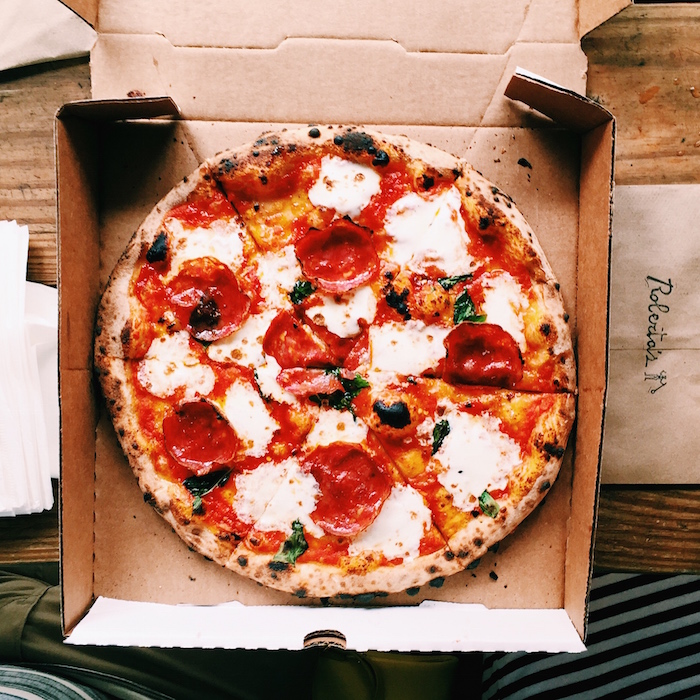 And we wrapped our morning by meeting friends at Roberta's for pizza and frozen drinks!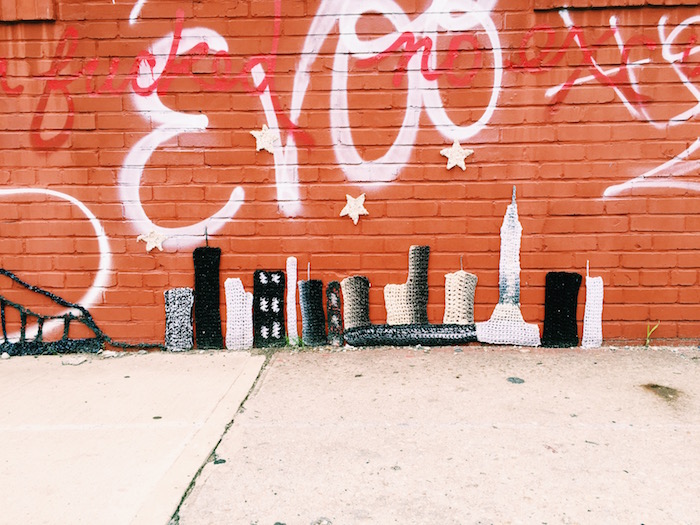 What's your favorite photo of Bushwick? Any other murals to recommend?