Of the moment // 8.28.15
One of the reasons why I blog is simply to have the space to write: getting things "on paper" helps me to process my feelings and organize my thoughts. I also love having a record of my life over the past few years: a place that holds all of my stories, my photos, the ups and downs of travel. But sometimes, I also just want to remember and share the little things that brought me day-to-day joy. Every Friday, I'll give you a peek into the book I currently can't put down, a great restaurant discovery, a fun new product or an inspiring quote: a few things that I think you might enjoy before we all take off into the glory that is the weekend!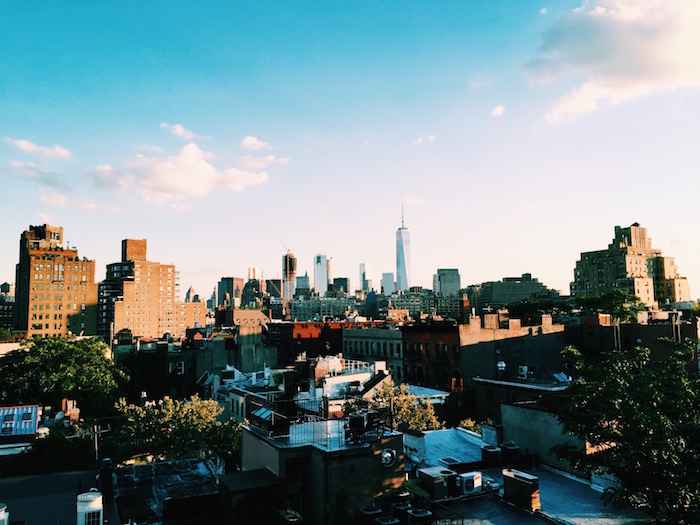 I read this post about the concerns about travel blogging in today's world–namely that it paints a completely unrealistic picture of what life as a travel blogger is actually like, and thus does a massive disservice to the industry and the audience–and found myself nodding along the entire time. As much as I love to travel, I feel grateful to have a home base and a steady paycheck and all of the comforts and routines that it affords. It means that when I do travel, I can really enjoy it. Would love to hear your thoughts on the piece!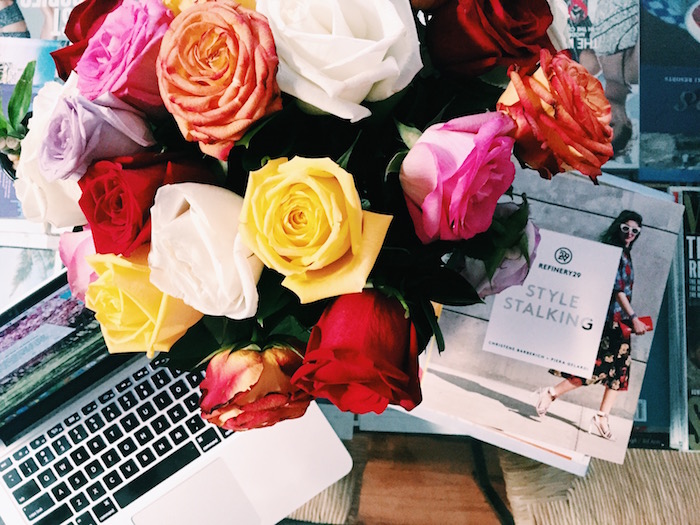 Blooms
The sweet folks over at Ode a La Rose sent me a gorgeous and colorful bouquet of roses: aren't they fun? It totally brightened up my apartment! They do same-day flower delivery in NYC–perfect for when you need to send surprise engagement congratulations flowers, or even condolence flowers. I'm not usually a huge fan of roses, but the variety of colors in this bouquet felt more summer fun than overdone romance.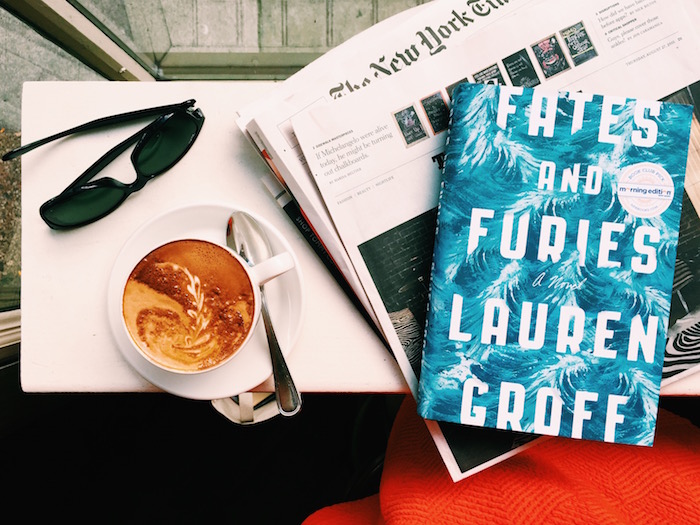 Reads
I finished The Light Between Oceans while I was in Avalon, and it was a great beach read: nothing too spectacular, but it was an interesting look at what life on a lighthouse was like in the early 1920s. Up next: Fates and Furies!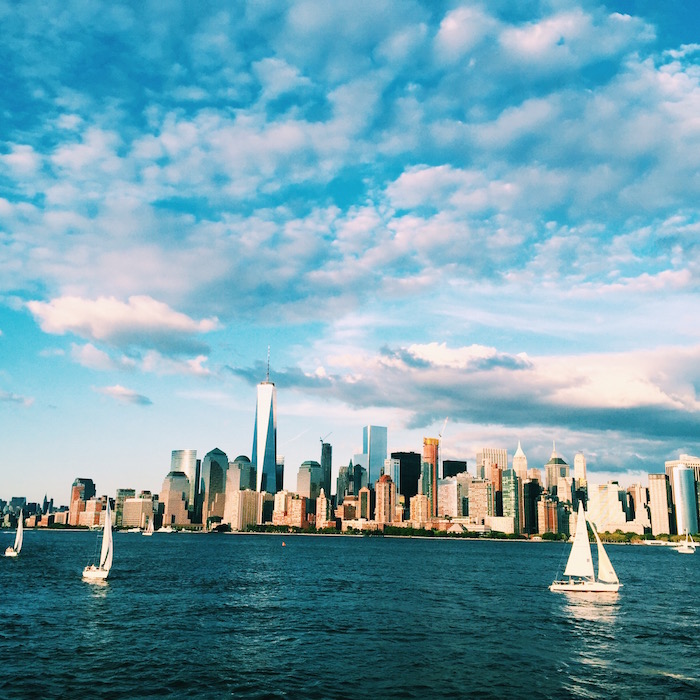 Drinks
Last night, I went out to the Honorable William Wallace–a boat slash bar that's docked in the Hudson River–for drinks with some friends, and a fairly incredible view of Manhattan. It's a bit of a trek to get there: a speedboat and a ferry from the West Side of Manhattan, and the location itself isn't too fancy–but those views! And that river breeze! Perfect place to end a fantastic summer season.
Looks
I feel like I need one go-to sundress every summer: that dress that is just as appropriate for work as it is for a sunset happy hour or a weekend BBQ or a casual date night. Basically, a dress that works for every single occasion AND is flattering AND makes me smile every time I wear it. This summer, this little Anthro number was all of those things and more: it can do no wrong! I'm already brainstorming how I can transition it into fall…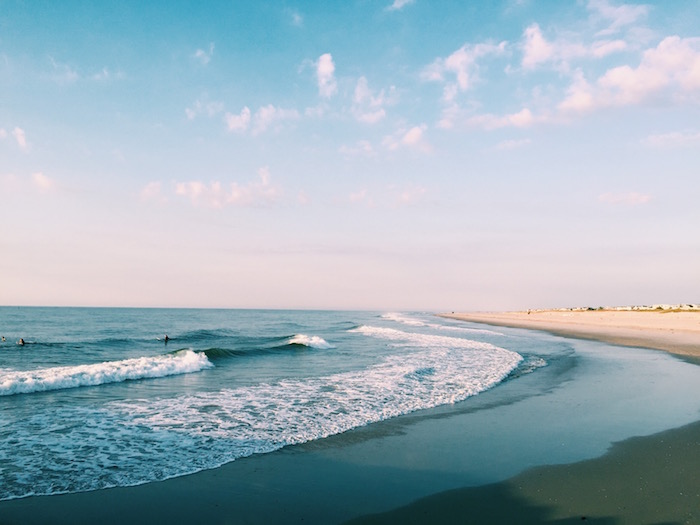 Words
"Lay your life down. Your heartbeats cannot be hoarded. Your reservoir of breaths is draining away. You have hands, blister them while you can. You have bones, make them strain-they can carry nothing in the grave. You have lungs, let them spill with laughter. With an average life expectancy of 78.2 years in the US (subtracting eight hours a day for sleep), I have around 250,00 conscious hours remaining to me in which I could be smiling or scowling, rejoicing in my life, in this race, in this story, or moaning and complaining about my troubles. I can be giving my fingers, my back, my mind, my words, my breaths, to my wife and my children and my neighbors, or I can grasp after the vapor and the vanity for myself, dragging my feet, afraid to die and therefore afraid to live. And, like Adam, I will still die in the end." –Death by Living, by ND Wilson (via my friend Danielle)
This weekend, my boyfriend and I are off on an "apartment blitz"–aka looking at a million apartments in Brooklyn! I'm also grabbing a coffee with my buddy Zach, dog-sitting my favorite golden lab Prince, and (hopefully) squeezing in a rooftop BBQ or a Central Park picnic with some friends.