Of the moment // 8.21.15
One of the reasons why I blog is simply to have the space to write: getting things "on paper" helps me to process my feelings and organize my thoughts. I also love having a record of my life over the past few years: a place that holds all of my stories, my photos, the ups and downs of travel. But sometimes, I also just want to remember and share the little things that brought me day-to-day joy. Every Friday, I'll give you a peek into the book I currently can't put down, a great restaurant discovery, a fun new product or an inspiring quote: a few things that I think you might enjoy before we all take off into the glory that is the weekend!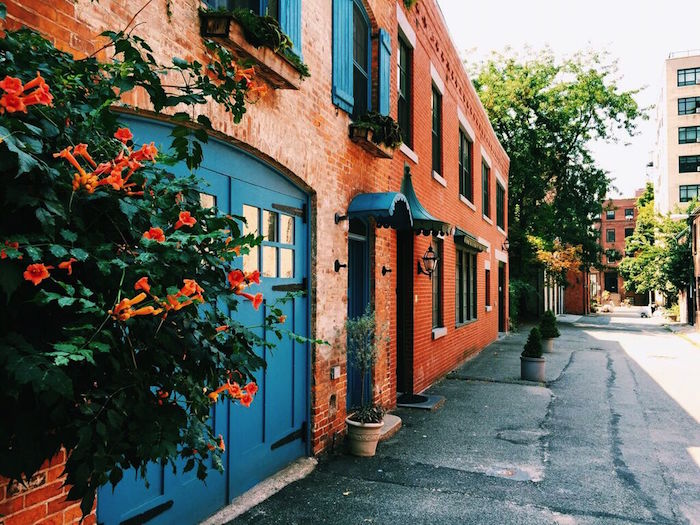 I completed my second week of grand jury duty: hooray! I feel like it was just enough time to get fully comfortable in my new morning routine, and now I'm going to get snapped out of it: TM, eating a banana-mango-chia seed smoothie and a bowl of multi-grain oatmeal while answering emails, packing a mason jar of iced coffee, riding my bike through Bed-Stuy and Downtown Brooklyn to the courthouse in the sunshine. There have certainly been upsides—new friends, lots of reading time, a total change of pace—but I never thought I could be this excited to get back on the L train at rush hour and drink a Keurig in the office. But bonus before that: today I'm at Camp Vimeo, and then I head to Avalon for a few days of sand and sunshine.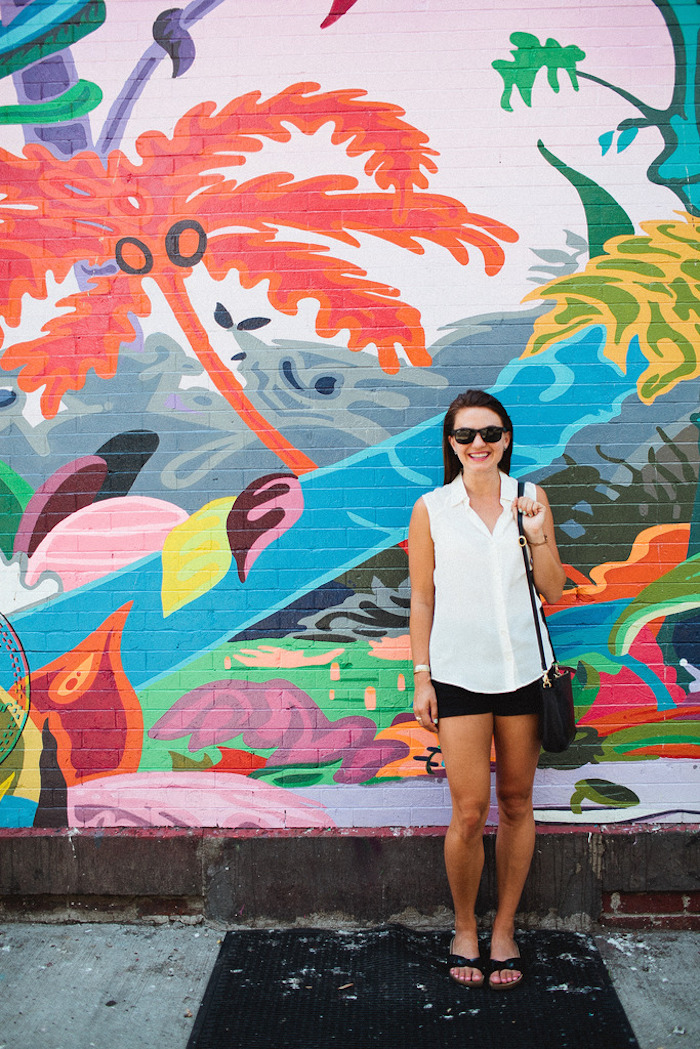 Looks
My friend Jillian ventured over to Brooklyn last weekend, and I had so much fun showing her why I love it—especially since she captured it all so beautifully in her photos! Current weekend uniform: white Everlane silk button-up tank, black Madewell shorts, black Birkenstock sandals and black Lo & Sons Pearl crossbody bag (that I like to wear long on one side).
Reads
Another week of jury duty: another million books read. I blew through Everything I Never Told You (a girl goes missing, a family wonders why with a extra layer of interracial relationships in the 1970s), The Five Forty Five To Cannes (a collection of stories set in Italy and the French Riviera, that didn't quite come together enough at the end for me) and Luckiest Girl Alive (a thriller in the same vein of Gone Girl that I just could not put down).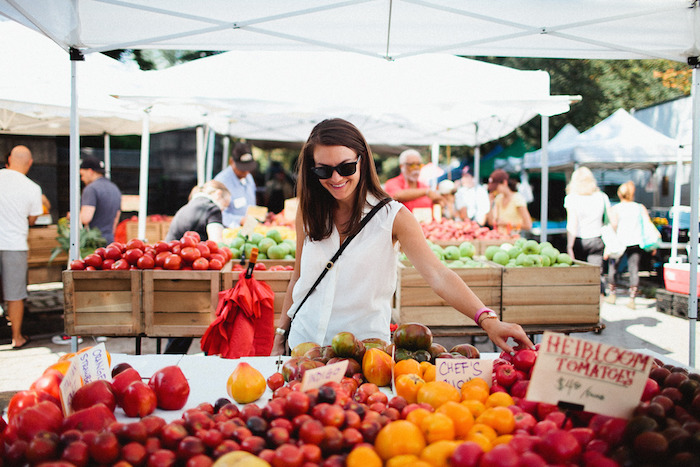 Beauty
I usually wash my hair about three times a week: wear it down the first day, and then pull it into a high bun on the second (and sometimes third) day. People compliment me on my high, teased-out top-knot—and I always laugh because it's my go-to hairstyle when it's dirty! That said, I'm all about products that extend styles for an extra day or so. So! I recently tried out Living Proof Nightcap Overnight Protector—a product you put on before you go to sleep—and it's been working like a dream, especially in tandem with the Perfect Hair Day Shampoo and Conditioner.
Eats
We found the secret to the easiest dinner party ever: Kitchensurfing! It's a service that sends a private chef to your house with all of the ingredients: you choose your menu and your time, and then tell your friends to pick up a bottle of wine. My friend Maeve has a gorgeous, sunny loft and two hilarious dogs, and she generously invited Tahiti, Rachel and me over for a girls night (which is SUCH a nice change from crowded restaurants sometimes!). We chatted and sipped wine while our chef miraculously whipped up crostinis with sage and goat cheese, homemade pasta with wild mushrooms and a kale salad—and then enjoyed the meal while she did all the dishes. I definitely want to do Kitchensurfing again when I want to host—but I don't necessarily want to cook! P.s. use code cestchristine for $25 off your first order!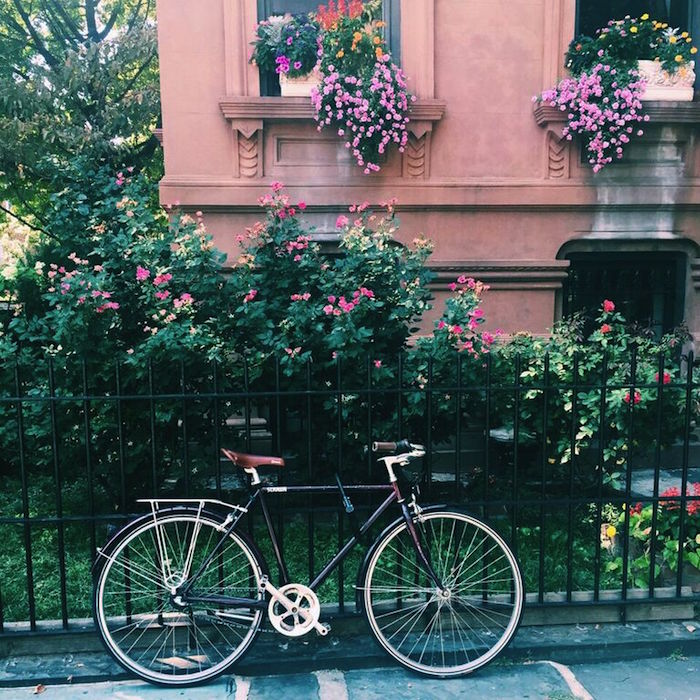 Words
"Summer afternoon—summer afternoon; to me those have always been the two most beautiful words in the English language." -Henry James
This weekend, I'm off to Avalon with my boyfriend's family for a long weekend! Although we're not staying quite as long as we did last year, I still can't wait for Springer's Ice Cream, cinnamon buns from Kohler's Bakery, backyard BBQs and lots of sunrise walks along the beach.