Of the moment // 8.14.15
One of the reasons why I blog is simply to have the space to write: getting things "on paper" helps me to process my feelings and organize my thoughts. I also love having a record of my life over the past few years: a place that holds all of my stories, my photos, the ups and downs of travel. But sometimes, I also just want to remember and share the little things that brought me day-to-day joy. Every Friday, I'll give you a peek into the book I currently can't put down, a great restaurant discovery, a fun new product or an inspiring quote: a few things that I think you might enjoy before we all take off into the glory that is the weekend!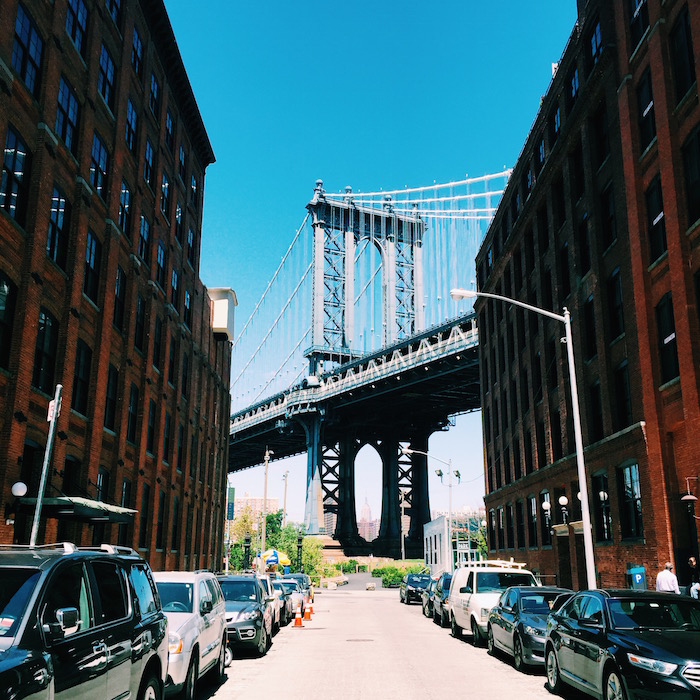 For better or worse, I was picked for jury duty last Friday—and sentenced to two long weeks of civic service on a grand jury. If nothing else, I've been learning plenty about our justice system. For example: a grand jury is NOT a trial jury! Instead of deciding whether a defendant is innocent or guilty, a grand jury decides whether to indict or dismiss charges. That means that a) we are here for the entire two weeks, not however long the trial lasts, b) we hear and judge on several cases per day, and c) there isn't a judge in the room. So! I've been spending 9am to 6pm in a room without cell service, wifi, or any windows—and then trying to do my normal job (feeling very thankful that Vimeo pays while you're on jury duty—a lot of companies don't!), keep up the blog, squeeze in a yoga class, and generally try not to go crazy. Five more days, and then eight glorious years where I am ineligible for jury duty!
Brooklyn
I've been trying to focus on the positives of jury duty (only because if not I would be mired in the swamp of self-pity) and one is that it gives me an opportunity to explore a new neighborhood of Brooklyn. I've been biking every day through Bed-Stuy, and then taking a walk on my lunch break either through Brooklyn Heights, DUMBO or along the Brooklyn Bridge promenade. It's been a nice change-up from my well-worn routes through Williamsburg and Chelsea! p.s. if you follow me on Snapchat (username: cestchristine), I'm sharing lots of BTS from these neighborhoods!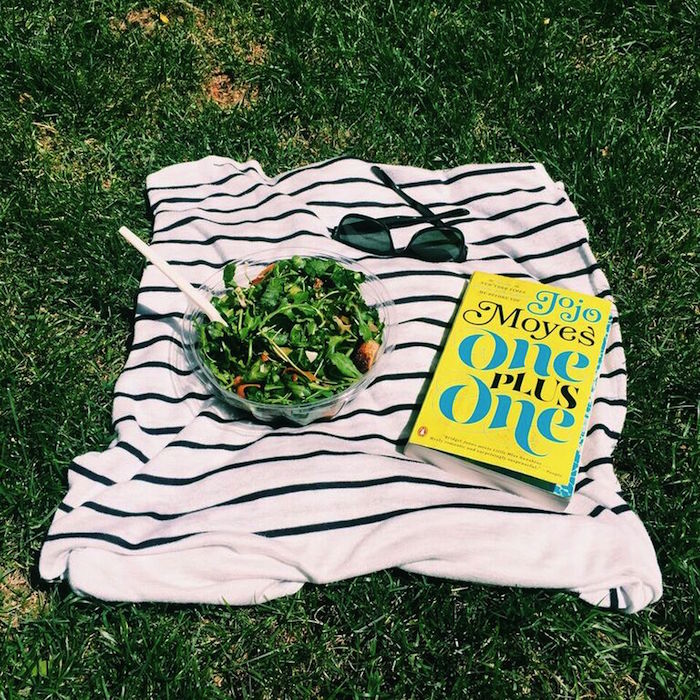 Eats
I've slowly become more and more obsessed with sweetgreen, especially now that there is a location in Williamsburg (they're expanding all over the East Coast and into California, too). At the base level, they make great salads–easy to pick up before a picnic, or after a yoga class, or for lunch the next day (aka to jury duty!). Bonus is that there is a rotating list of seasonal salads that incorporate fresh and local ingredients (which I almost always choose from). But the grand coup of the entire thing: the wasted salad, a collab between sweetgreen and Blue Hill Farm. It uses ingredients that would usually be thrown away, like broccoli stalks, romaine hearts, kale stems–and proves that even that can be delicious. I had one for lunch the other day, and I can certainly attest that it tasted just as good as any other sweetgreen salad–serious food for thought.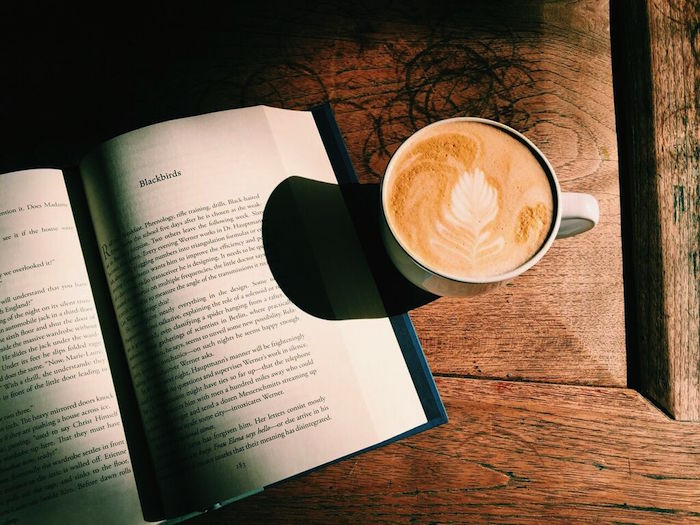 Reads
On the plus side of jury duty: you're stuck in a room with no cell service or wifi with several sporadic breaks that you have no idea how long will last. Also known as: the perfect time to read. I blew through All The Light We Cannot See (WW2 historical fiction that has very nice "subway-ride sized" chapters), One Plus One (lighthearted beach read by Jojo Moyes) and the latest issue of Vanity Fair in a matter of days. Side note: I only have on last book on my "ones to read" list left!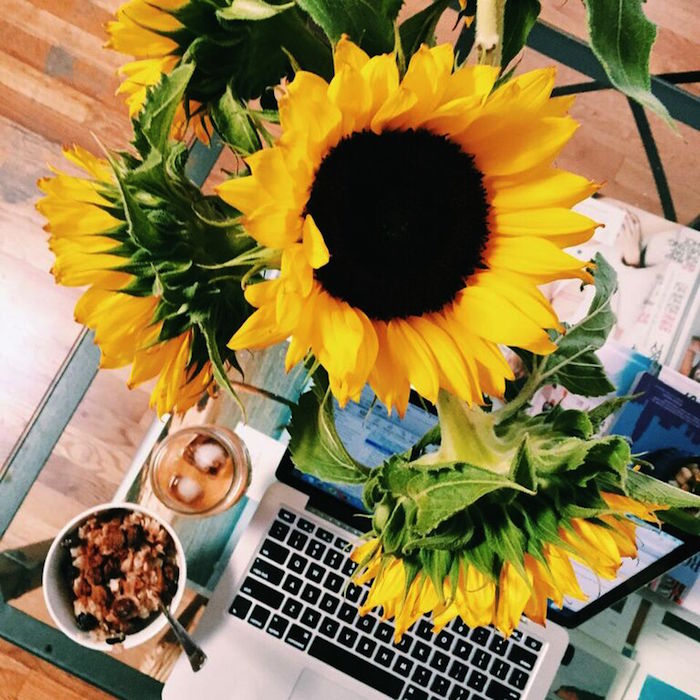 Blooms
Is there anything that screams summer more than a burst of sunflowers? I picked up a bunch of these bad boys at Trader Joe's (for only $3.99!), and they have been seriously brightening up my mornings.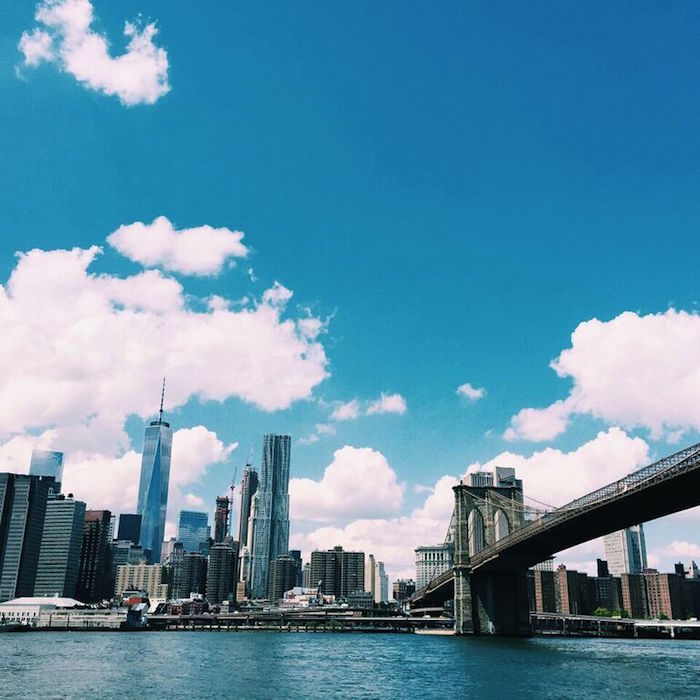 Words
"A goal without a plan is just a wish." -Antoine de Saint-Exupéry
It's going to be a low-key weekend: total downside of jury duty is that I still have a bunch of work to get done, despite spending all day otherwise occupied. So! I'm going to catch up with a few friends over dinner and drinks, give Jillian my grand morning tour of Williamsburg, soak up some sunshine and spend a lot of time with my laptop.