A long weekend in Avalon
My boyfriend's family has been going to Avalon every summer for more than 40 years, and after my second year in a row: I can definitely see why. It's only a three-hour drive from New York City, and it feels like an entire world away. It's oozing with small town charm–the bikes that are never locked up, the bakery crowded with locals buying cinnamon rolls at 7am, the wide sidewalks where passersby actually smile and say hello to one another–and the beach is gorgeous, especially at sunrise.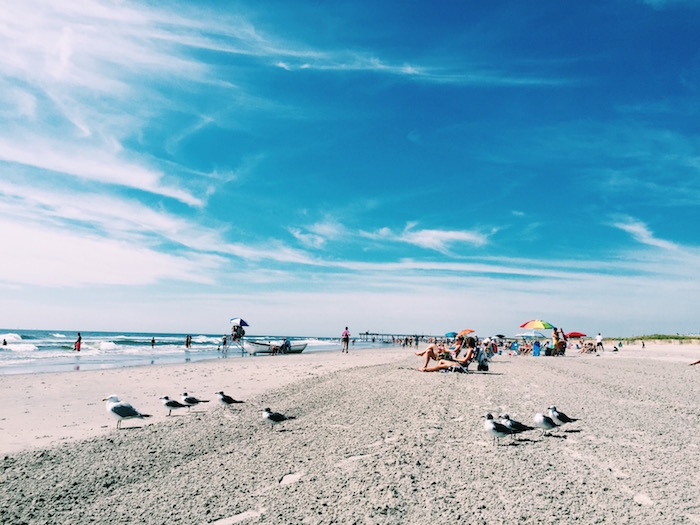 We were only there from Saturday afternoon through Tuesday morning, but we managed to squeeze in plenty of beach time, sticky buns and backyard beers. There was even a surprise engagement for my boyfriend's sister on the beach–with a plane!–on the day we arrived, which obviously merited a champagne celebration. Overall, it was such a fun weekend away and a great way to end the summer season. A few favorite photos below, and a video here!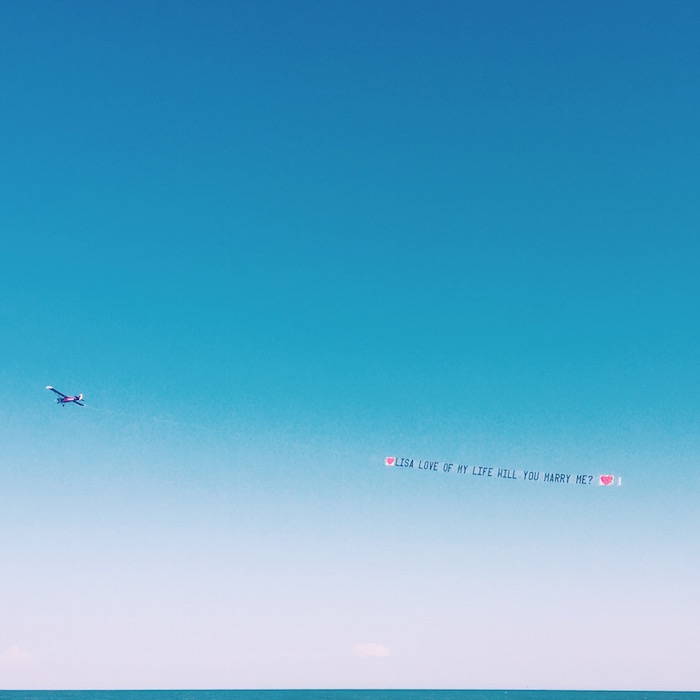 Yay engagement!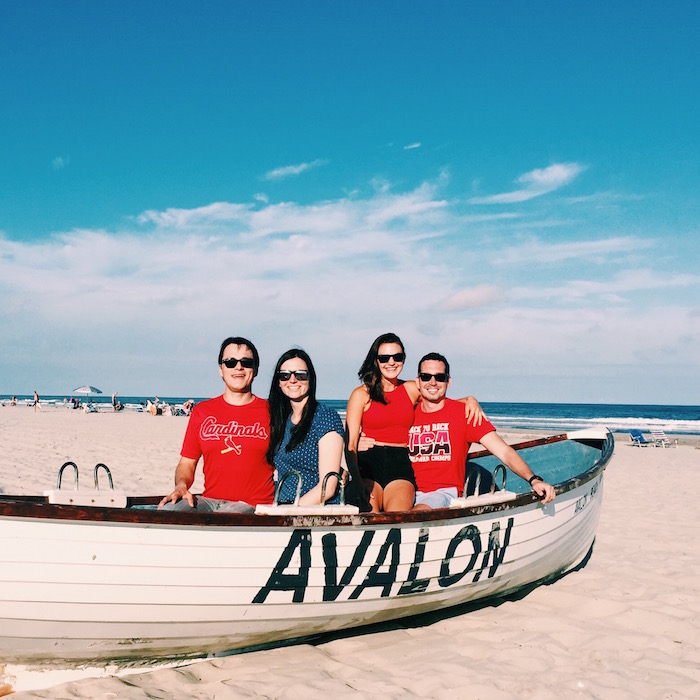 We took one of these pictures last year, and thus decided that it's a new Avalon tradition. That golden hour light on the beach is just too good!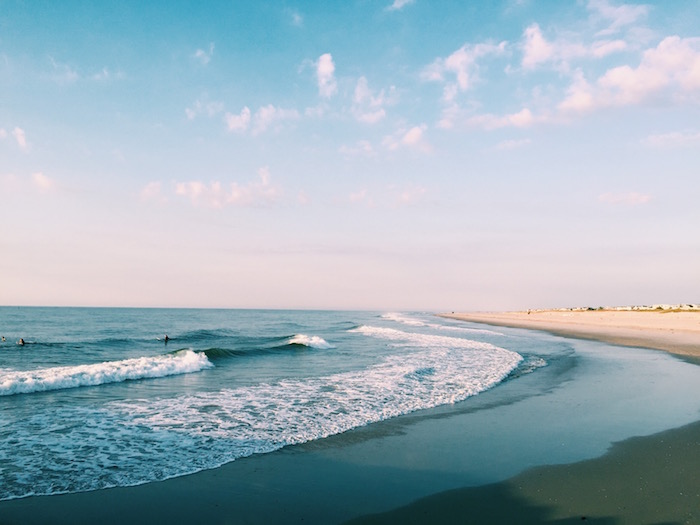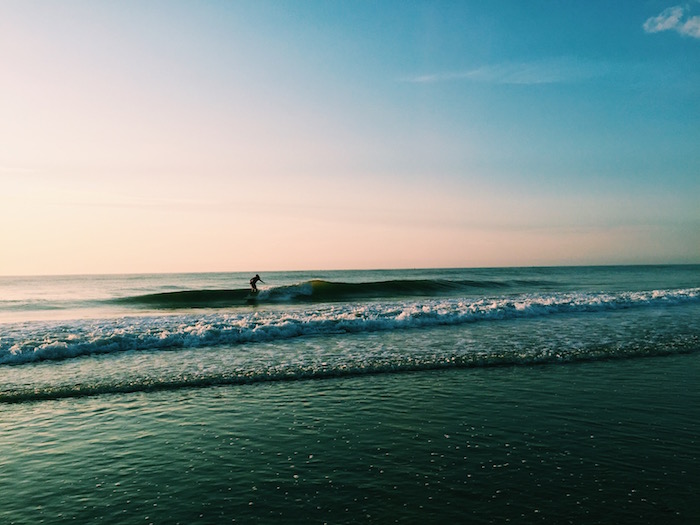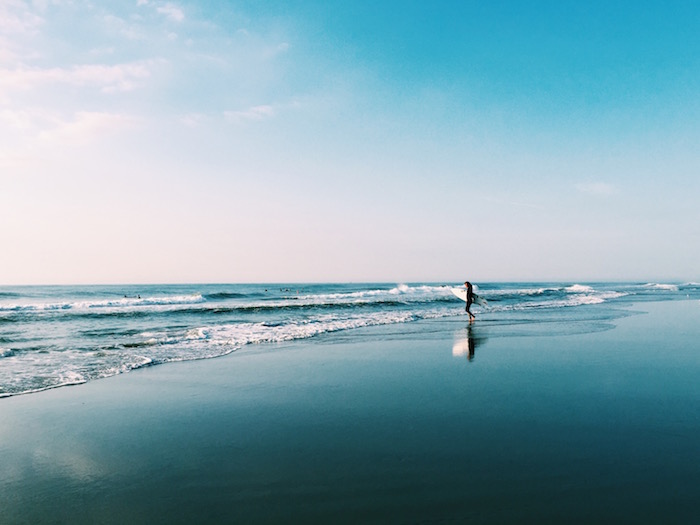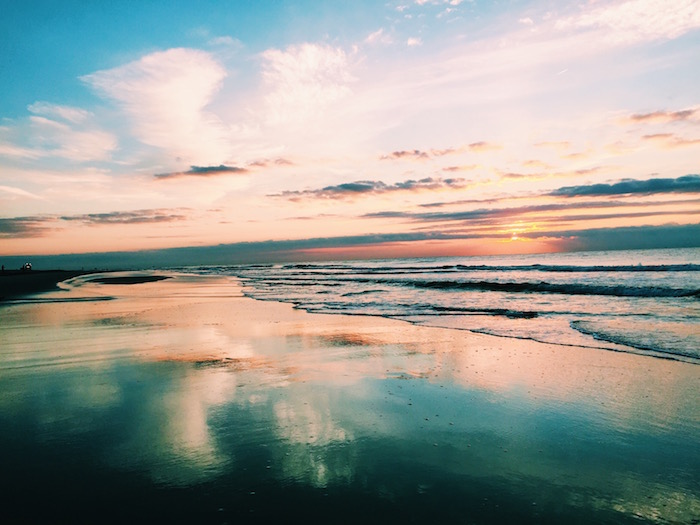 My own personal Avalon tradition: waking up at sunrise for a solo walk along the beach. It never disappoints!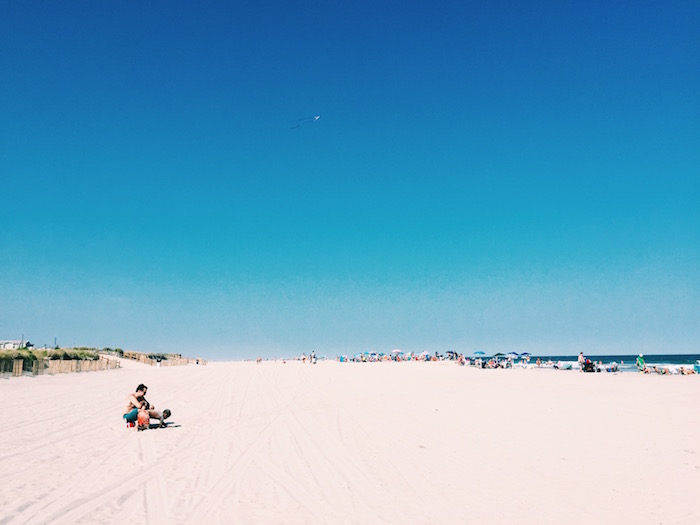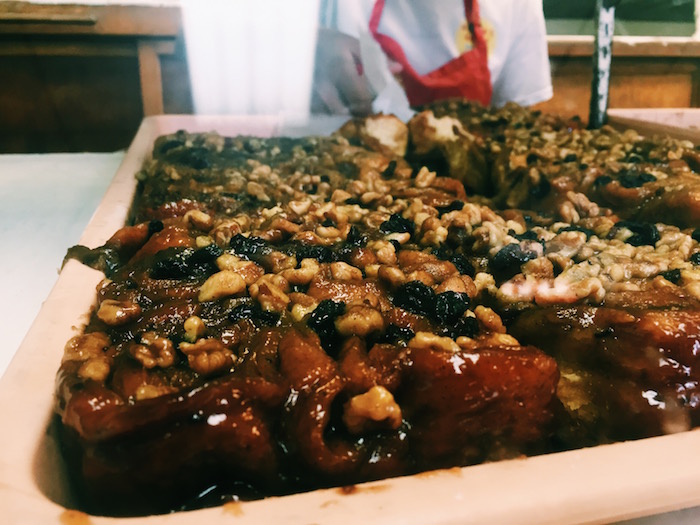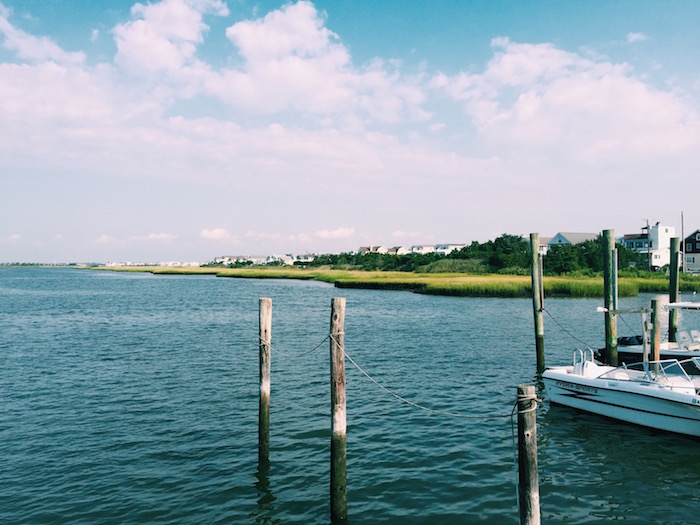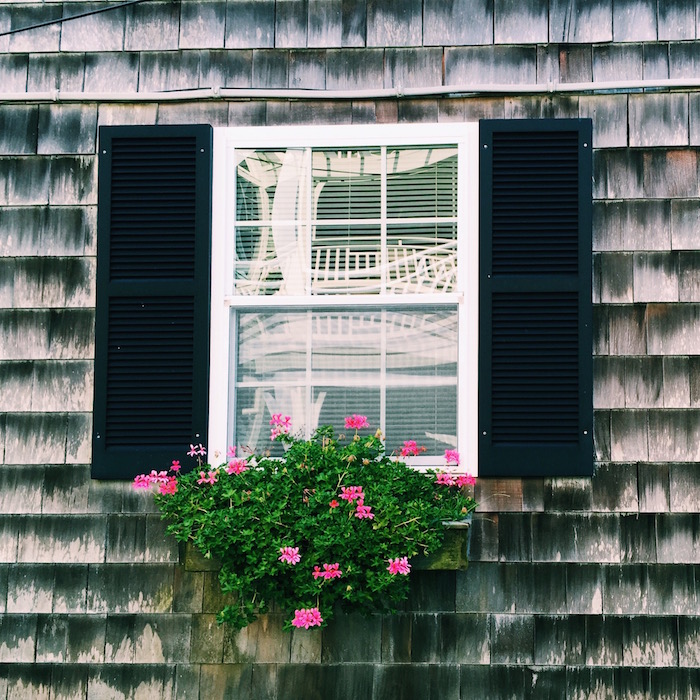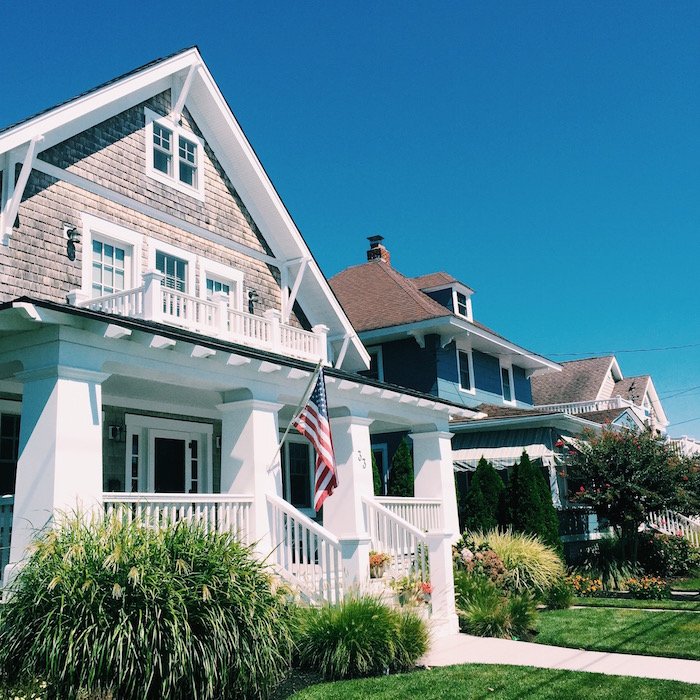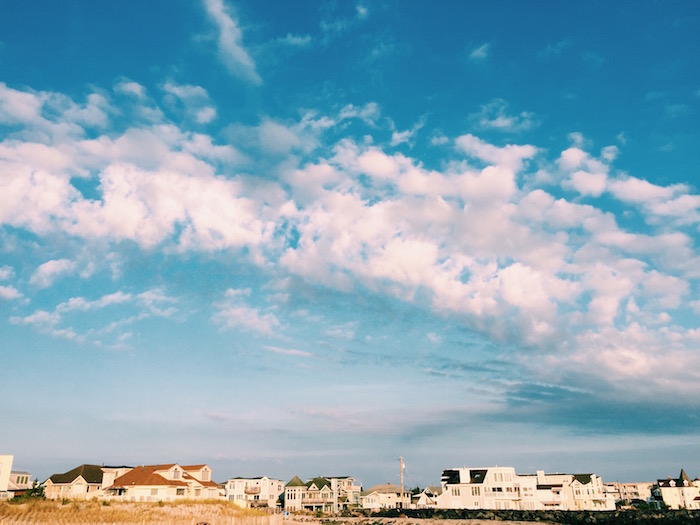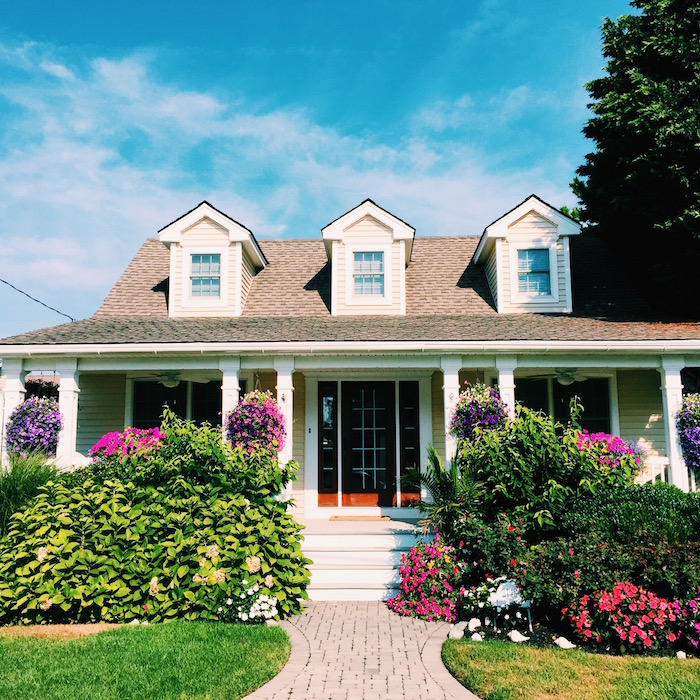 The houses are all so gorgeous, and I love walking around the neighborhood as much as I do walking along the beach.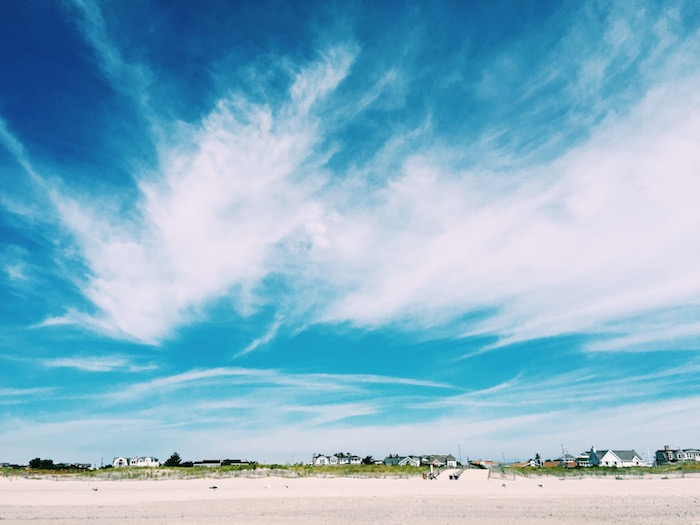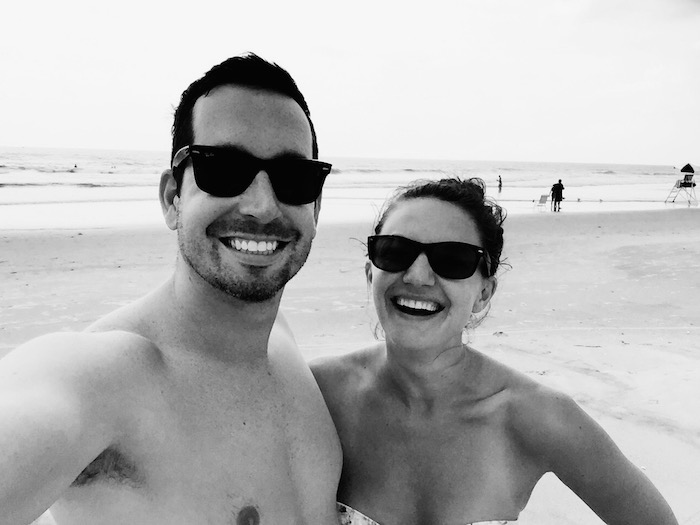 And of course, a little video of the weekend!
What's your favorite photo of Avalon? Does it look like what you imagined the Jersey shore to be? 
p.s. the best of Avalon, via Instagram (2014) and postcard of Avalon houses!