Where to go on a date in New York City
When my boyfriend and I first started dating two and a half years ago, we used to go out almost every night: cocktails, dinner, dive bars. But now he's training for the New York City Marathon (!) and I prefer a vinyasa flow to a vodka soda, and so: our average night is more Netflix binge than Broadway opener.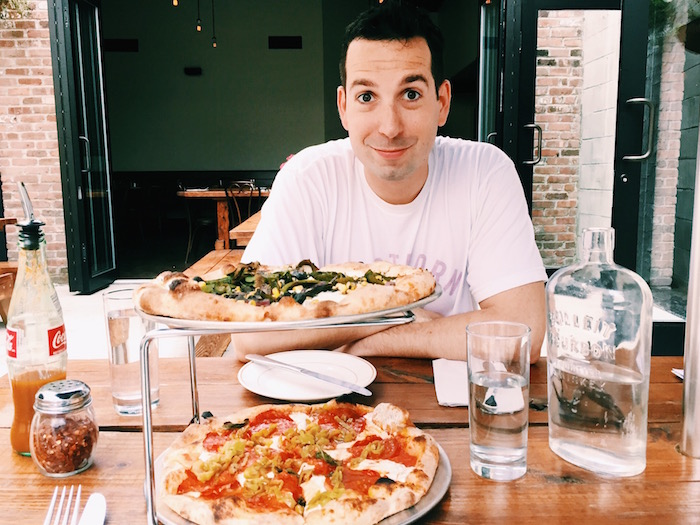 Even so, we still try to take advantage of the incredible array of  activities in New York City. It's easy to forget how lucky we are to live somewhere with infinite new fun things to do, and I never want to look back on this time in our relationship and feel like we should have done more. So! Here are a few of our favorite ways to hang out in New York City, suitable whether it's your first time in the city or you're a local.
See a movie
…but not just at any movie theater. Nitehawk Cinema is the hippest place to see a movie: not only does it feature the latest indie films, but it also serves craft beer, cocktails and food at your seat. My boyfriend is a huge fan of the whiskey root beer float! They also do a bunch of cool series, like Saturday morning comics with an all-you-can-eat sugar cereal bar and mimosas. For more mainstream movies, we go to the AMC on 84th and Broadway for the luxe experience. Instead of regular seating, this theater has fancy leather recliners! That means there are fewer seats (and fewer people to make noise), but it's SO much more comfortable.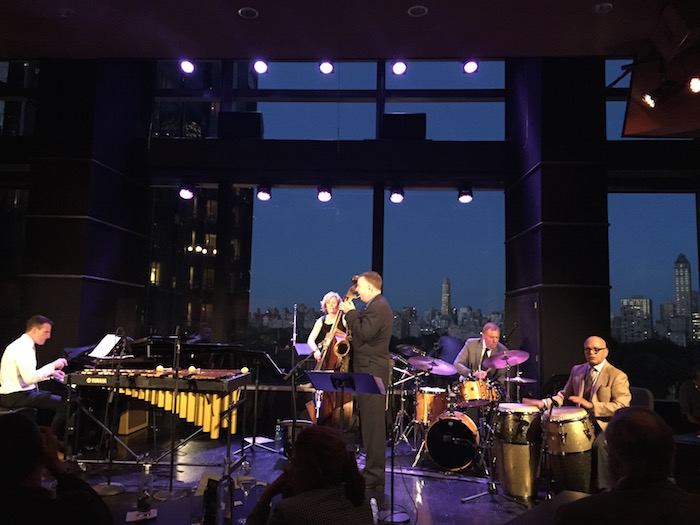 Listen to music
We went on a double date at Dizzy's Jazz Club recently, and it was so much fun! The venue is absolutely incredible, with the artists as silhouettes in front of sweeping views of Central Park. You can sip a cocktail and eat dinner while listening to world-class jazz–and then pop over to Landmarc for a nightcap. Other options: Village Vanguard or Blue Note in the West Village.
Laugh!
My boyfriend is a huge comedy fan: he practically studies it as an art form. And one of his favorite date nights is a show at the Comedy Cellar. It's a set of 5-6 comics, and you never know exactly who might show up: a lot of big-name comedians will swing by to try out their new jokes as they prepare for a show, and plenty of the SNL cast members are practically regulars. We saw Pete Davidson here a few weeks before his debut on SNL (he was SO funny!), and one time, Louis CK was the surprise closer.  Another option is stand-up at Upright Citizens Brigade.
Go to the park
On Saturday afternoons, we love riding our bikes to Prospect Park and going around the loop–or meeting up with friends for a picnic in Central Park. Even just a picnic in Central Park on a pretty day or a stroll on a snowy day can feel so romantic! We haven't done this yet–and I know it's incredibly cliche and touristy–but I'm hoping to squeeze in a turn on those rowboats under Bow Bridge sometime soon.
See the art
There are so many world-class museums and super trendy art galleries in New York City, it's tough to know where to start! Museum Hack was a really fun and different way to experience the Met, although I don't think you can go wrong with a quick stroll through the galleries on the way to the Met's rooftop bar on a summer night either. I always keep my ears open for interesting exhibits opening in Chelsea, like a white room filled with colorful polka dots. And next on my list is a late night exploration of the new Whitney Museum of American Art, followed by drinks and dinner in West Village.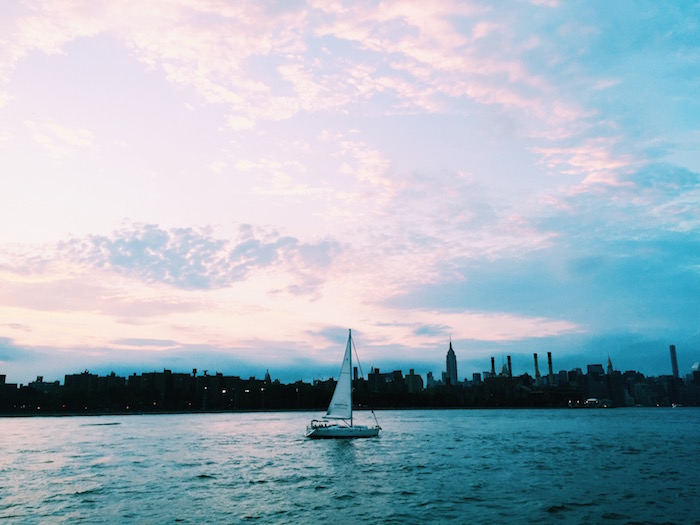 Be on the water
There are a few ways to do this, at several budget levels. At the high-but-worth-it-at-least-once end: go on a sunset cruise to the Statue of Liberty, complete with cocktails. At the mid-end, take the East River ferry to a new neighborhood in Brooklyn for dinner (i.e. Williamsburg down to DUMBO) and time it around sunset. At the free end: hop on the Staten Island ferry, and then turn around and hop on the next one back to New York City!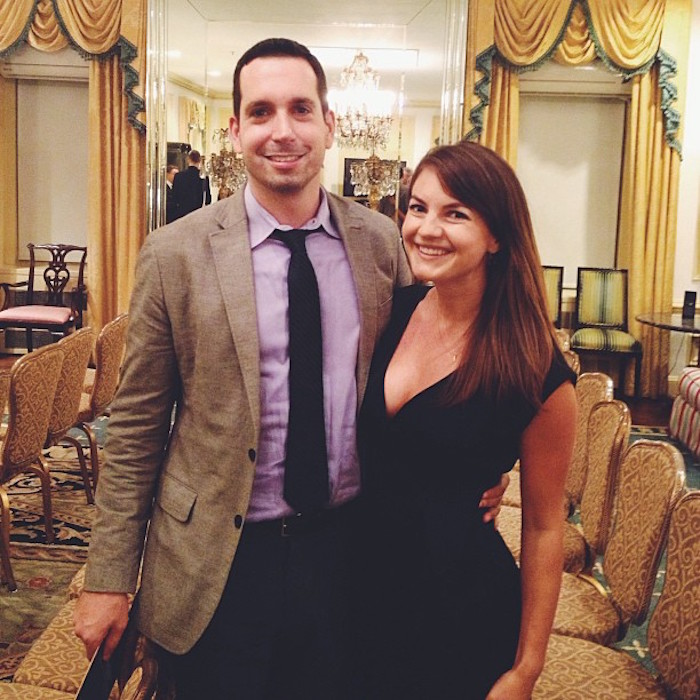 Go to a show
We don't do this nearly enough, but there are SO many options in New York City. We loved Larry David's Broadway debut, and the Millionaire Magician is probably the coolest thing I've ever experienced. Next on my list are The Book of Mormon and Sleep No More!
What are your favorite date night ideas in New York City?