Postcard from Otrobanda
This is my last postcard with all of the colorful buildings in Curacao, I promise–although, to be fair, I wish there could be more! Otrobanda is the neighborhood on the other side of the port in Willemstad–it literally means "the other side." Once you cross over the floating bridge, you're greeted by another row of colorful buildings and a wide open square (with free Wifi!).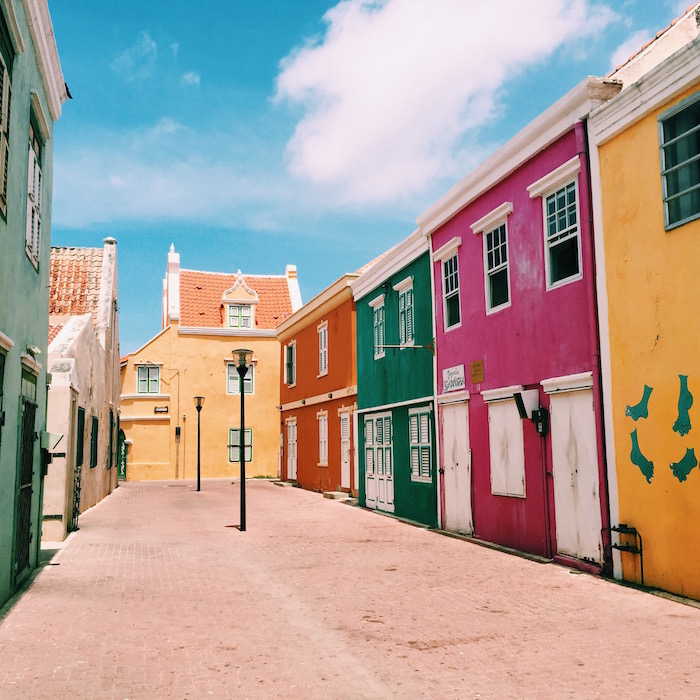 There are plenty of beautifully restored public buildings–namely, a bright turquoise police station that I just adored! There is also a church heavily influenced by Spanish architecture: it almost seemed like it belonged in Madrid more than in Curacao. But what I really loved was the Hotel Kura Hulanda: a private owner took it upon himself to completely restore a historic neighborhood and turned it into a fancy hotel. He also added in a courtyard museum and cafe, so you can wander through on your own–and it feels like you're in the Disneyland Main Street version of Curacao.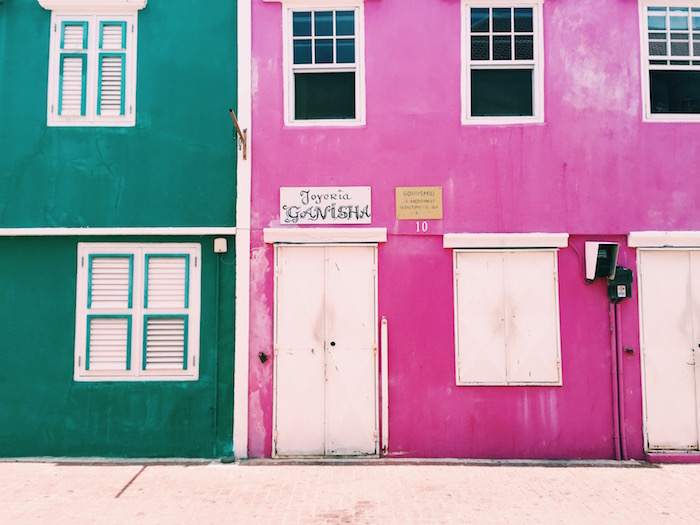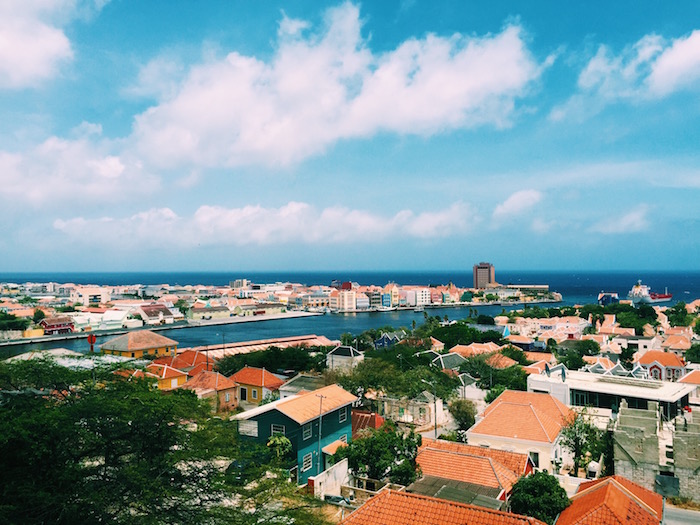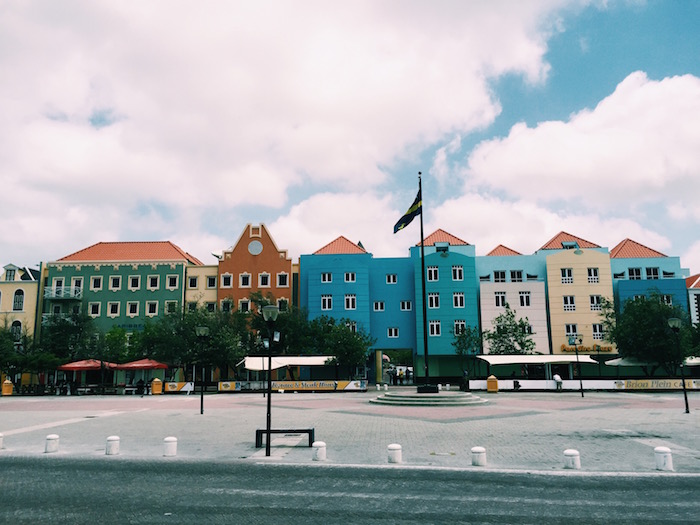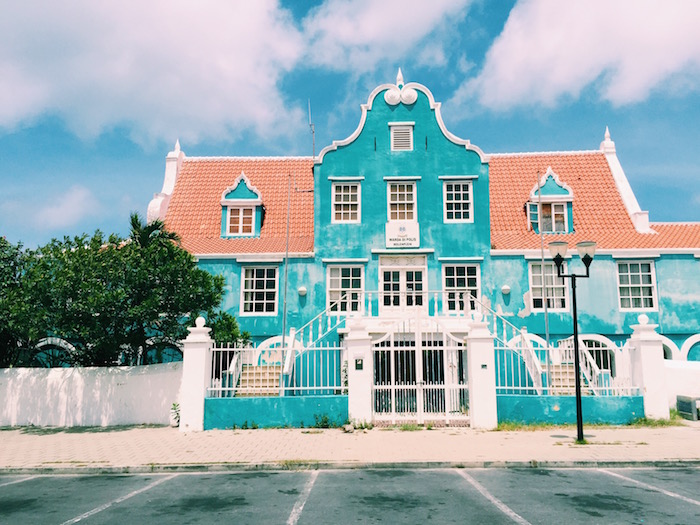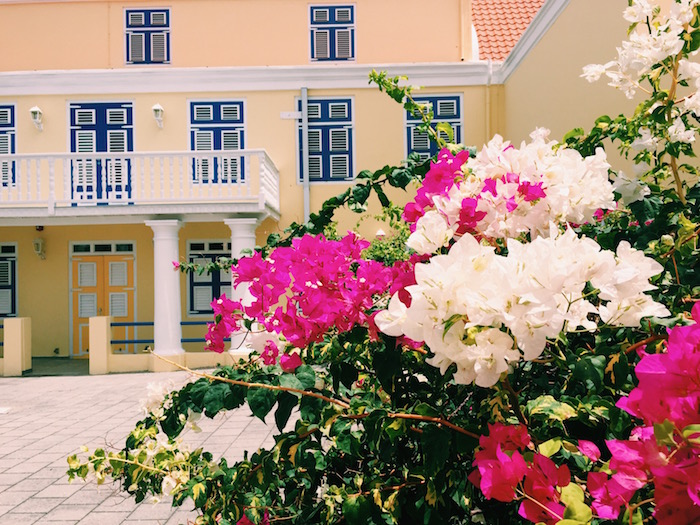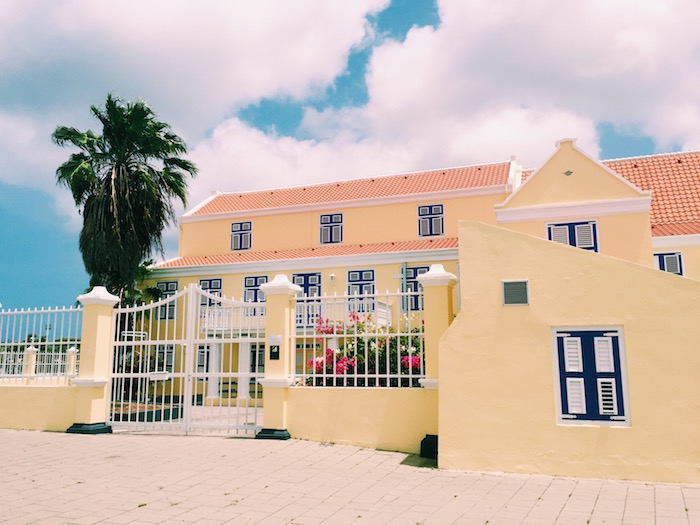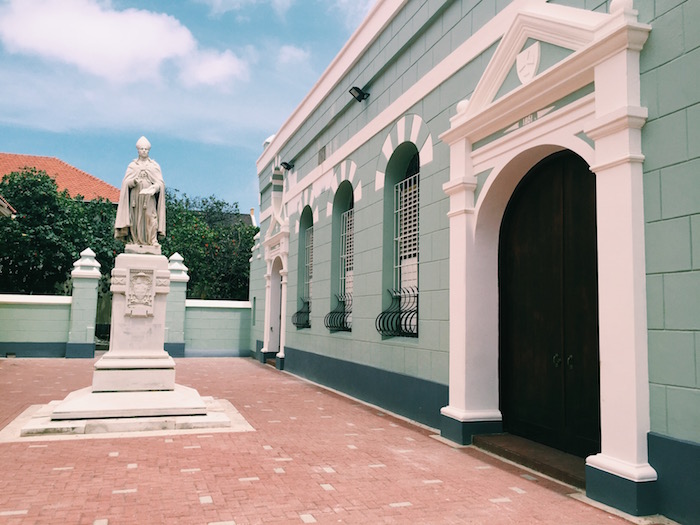 A church that looks like it would be more in place in Spain than in the Caribbean.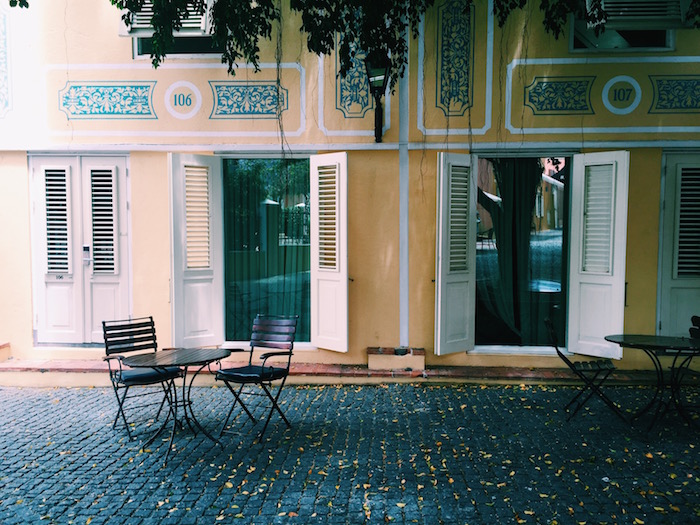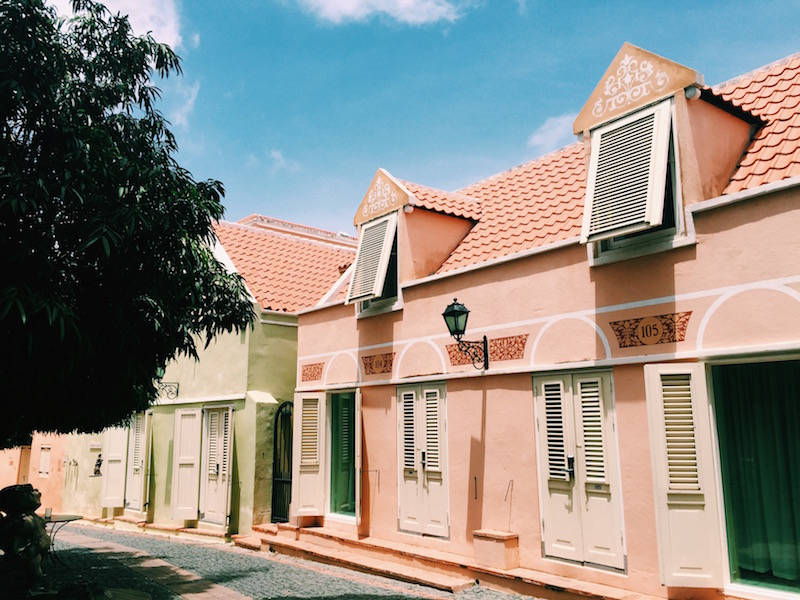 The beautifully restored buildings of Hotel Kura Hulanda.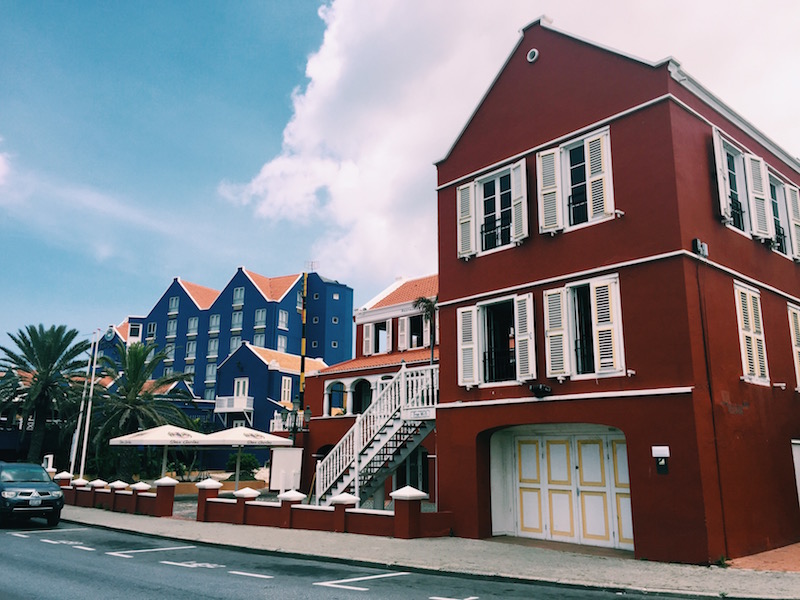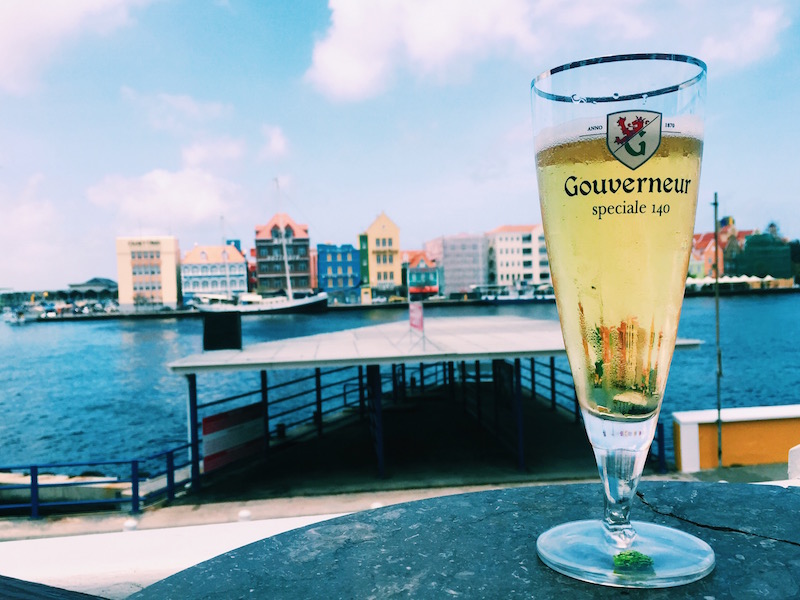 We had lunch at Restaurant de Gouverneur–and you really can't beat that view of the Willemstad harbour! I tried keshi yena, a local speciality for lunch. It's a cheese dish that is stuffed with chicken, prunes and baby onions, and it is absolutely delicious.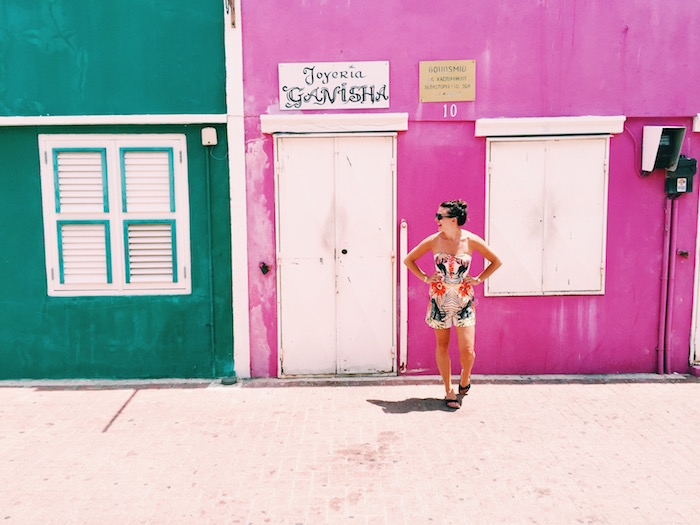 What's your favorite photo of Otrobanda?