Postcard from 4th of July weekend
Despite having lived here for three years, this was my first 4th of July in New York City! I'm starting to learn that long weekends are my favorite to stay at home: you don't have to deal with traffic or increased rates, the city is delightfully empty and you can spend that extra day off relaxing instead of frantically going somewhere.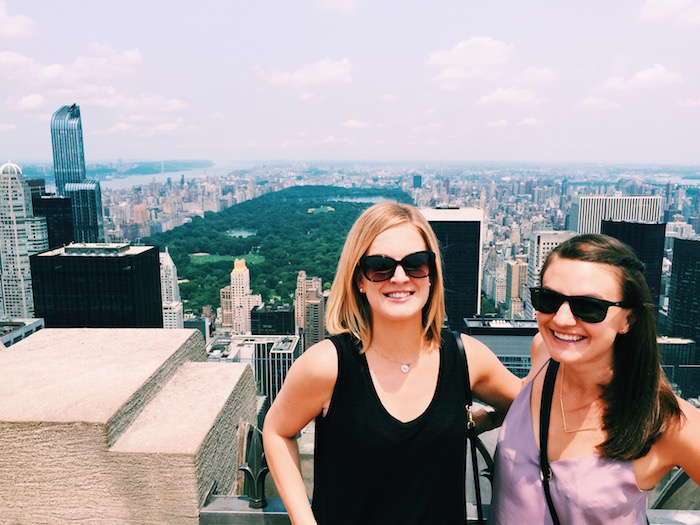 For this 4th of July weekend, my friend Katelyn (you can see her favorite posts at the bottom of this page) and her boyfriend flew out from Sacramento to hang out with us in Brooklyn (here's a video of what we got up to). They've both visited New York City before, so this trip was less about the obvious touristy stuff and more about the epic fireworks show, eating at our favorite dives and seeing a few new things–like the view from Top of the Rock!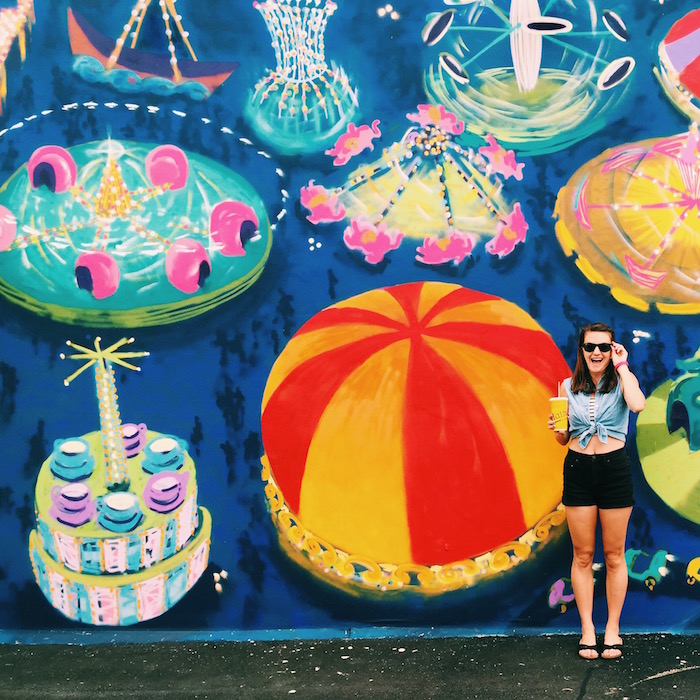 I had a half day from work on Thursday, so Katelyn and I headed out to Coney Island to explore. The weather wasn't as great as we would have liked, but we still had a hot dog at Nathan's, contemplated taking a roller coaster ride (and then decided we were past our prime for that sort of ludicrousness), discovered a Smorgasborg surrounded by a bunch of murals (aka hipster paradise) and strolled through the New York Aquarium,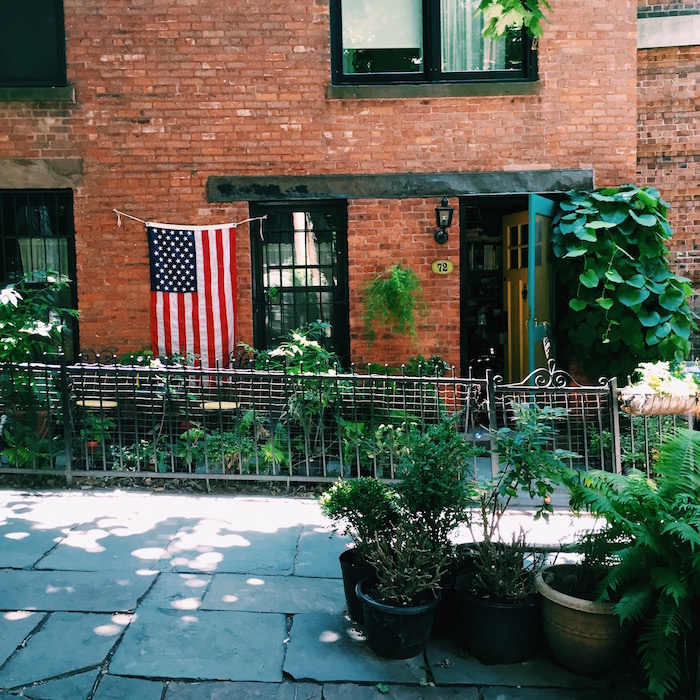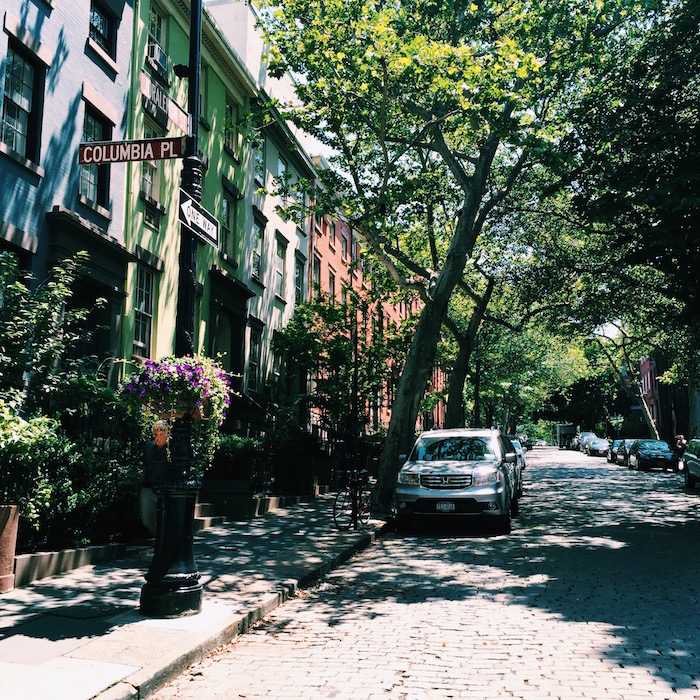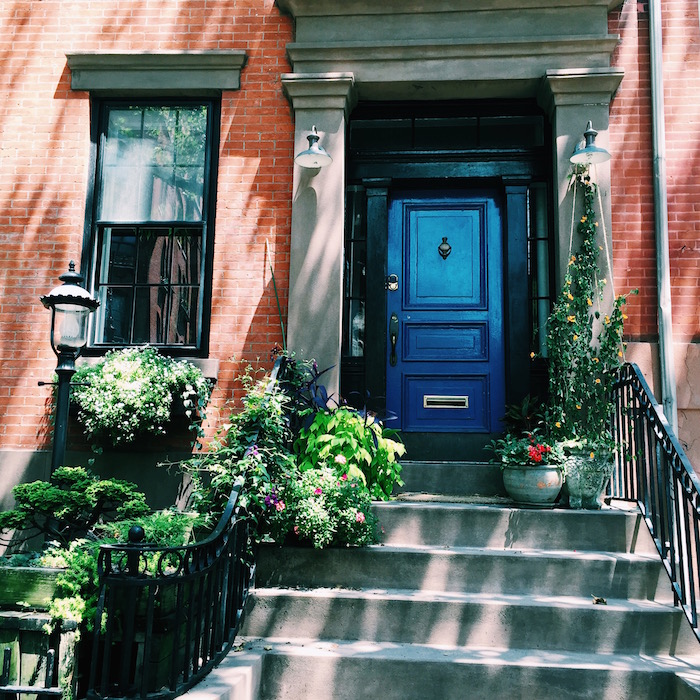 On Friday morning, we started the day with a stroll through Brooklyn Heights–and I'm officially obsessed with this neighborhood. Not only is it absolutely adorable, but it's SO close to Brooklyn Bridge Park and all of those river breezes and open green space.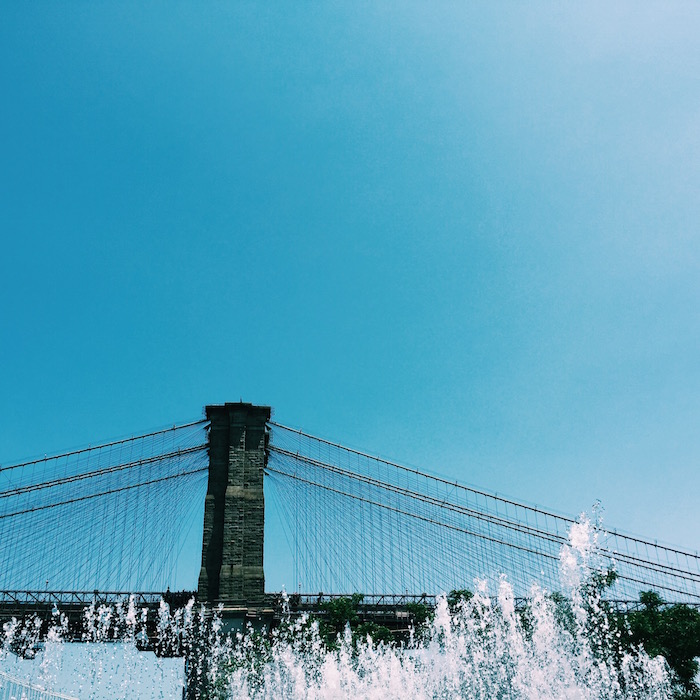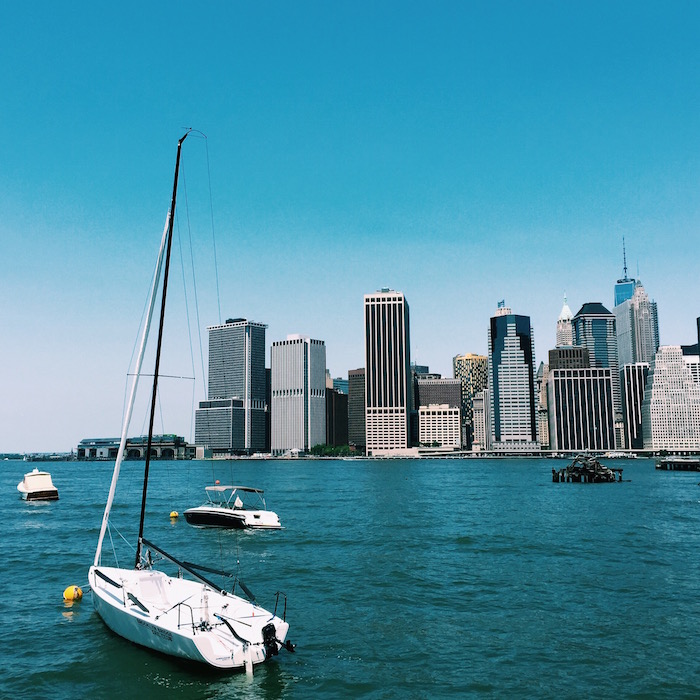 The weather was absolutely perfect on Friday–sunny, blue skies, 85 degrees without a trace of humidity–so we thoroughly enjoyed a walk along the East River. I loved checking out the Please Touch the Art exhibit, and I'm always so amused to see the sailboats bobbing along next to the skyscrapers–it's a nice juxtaposition of city life.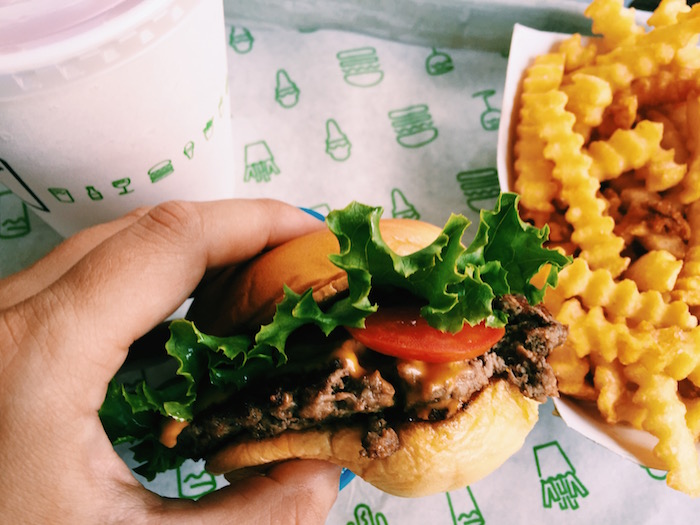 We had high hopes to try Grimaldi's Pizza for lunch (I've still never been!), but the line was super long and we were HUNGRY–so we opted for Shake Shack instead! It's been a while since I've had it, and I must admit: it gives In N Out a run for its money!
One of the things that neither of my friends had done before: walk across the Brooklyn Bridge! It was crowded, but it was still a fun touristy thing to check off the list. 
Once we made it from Brooklyn to Manhattan, we walked by the New York Supreme Court (made famous by so many Law & Order shots), through the bustle of Chinatown and up to Morgenstern's Ice Cream for a treat. I've been wanting to try it out ever since Katelyn sent me this article earlier this summer, and it did NOT disappoint. I opted for mango-passion and angel food, and it was absolutely delicious!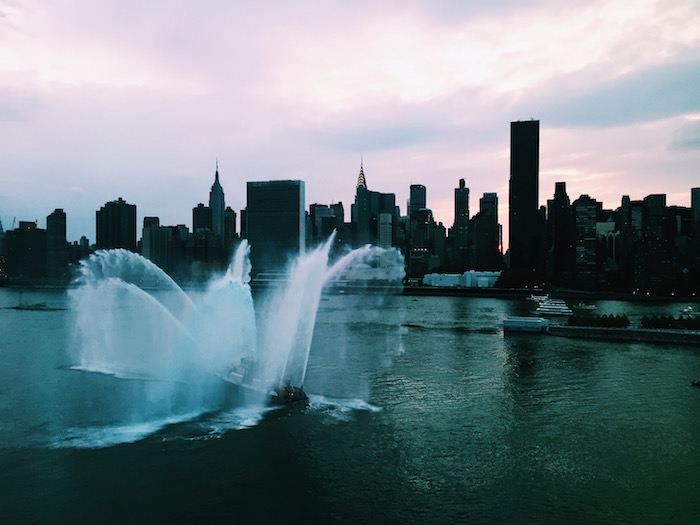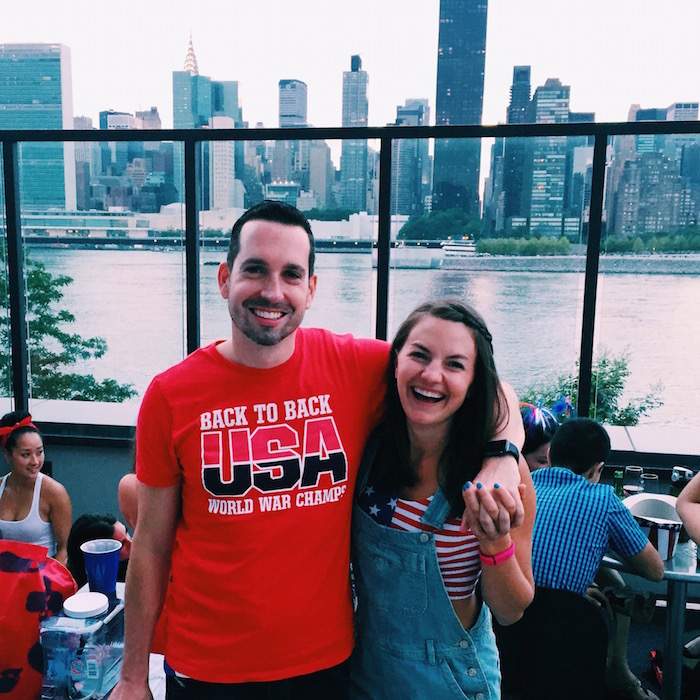 On Saturday, the weather was gloomy–Katelyn and Erik decided to do some museum hopping, and I did a massive tidying of my space (full report coming soon!). But then we headed up to a friend's place in Long Island City to watch the fireworks. From the 14th floor of their apartment, we had a perfect view of the Macy's fireworks barges and sunset over Manhattan. Super fun!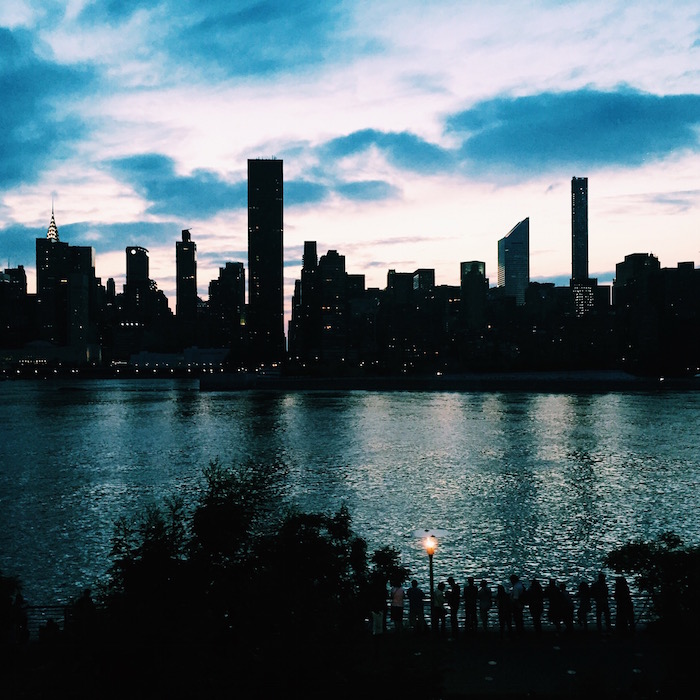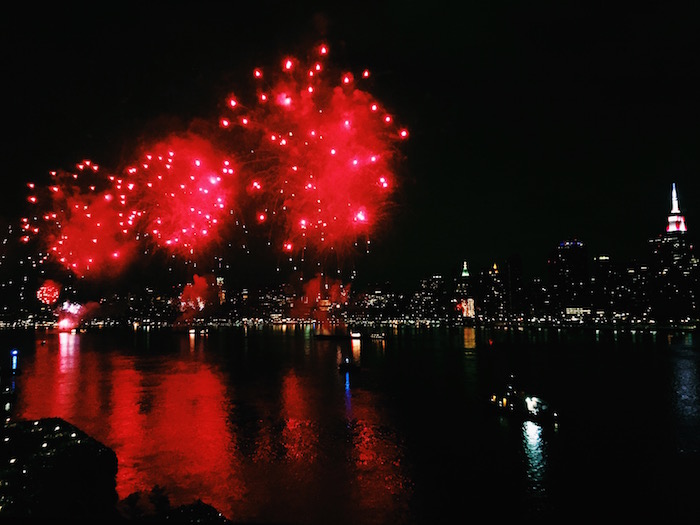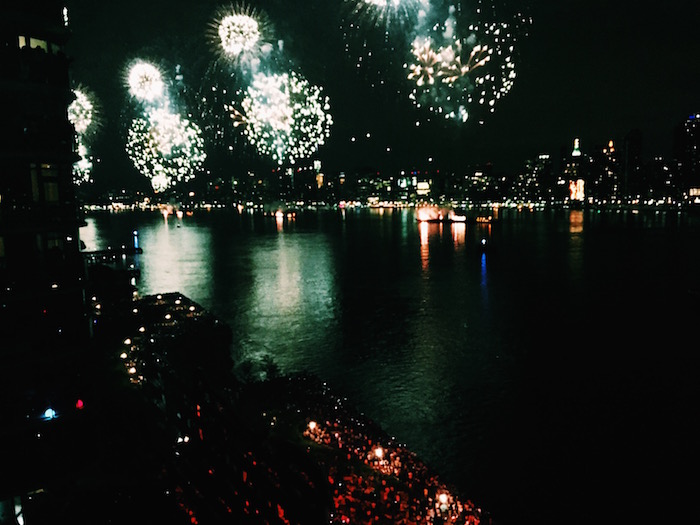 Can you spot all the people lining the waterfront below?! We were so stoked to be inside. And when it came to the fireworks display itself: New York did NOT disappoint. It was 30 full minutes of the most epic fireworks I've ever seen!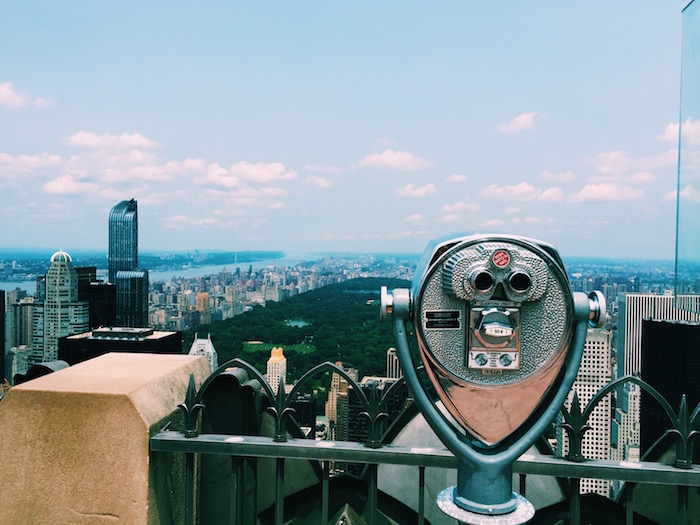 On Sunday morning, we headed up to Top of the Rock–to be honest, the light was a little too intense for good photos. In the future, I need to remember to bring people up either early in the morning or late in the afternoon. But Katelyn and Erik still thought it was great! I always love seeing Central Park from above–it's just such an amazing expanse of green space in the heart of the city.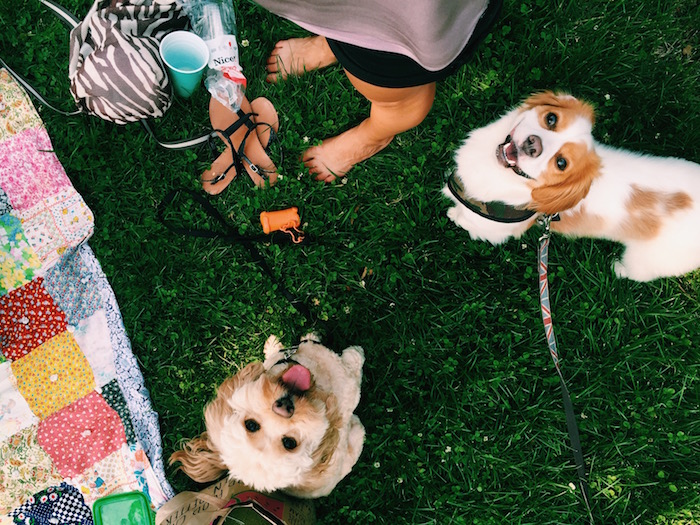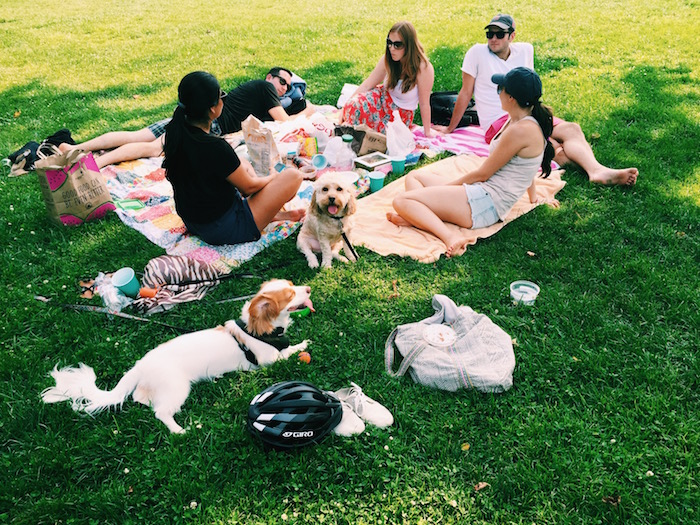 That said: after Top of the Rock, I headed down to Turtle Pond in Central Park to meet up with some friends–and their adorable pups–for a picnic. It was such a lovely summer day and weekend!

p.s. here's a little Cameo video of the weekend if you're interested!
What did you do for 4th of July weekend?