A weekend in Bermuda
In interesting facts: Bermuda is only a two-hour flight from New York City! I've always imagined that Bermuda is part of the cluster of Caribbean islands just south of Florida: Dominican Republic, Puerto Rica, Jamaica and so on. But it's actually off the coast of South Carolina, a little oasis of soft sand and palm trees plopped right down in the heart of the Atlantic Ocean. Unlike the chilly water off the Northeast Coast, the Gulf Stream keeps the water warm and full of coral reef and colorful fish.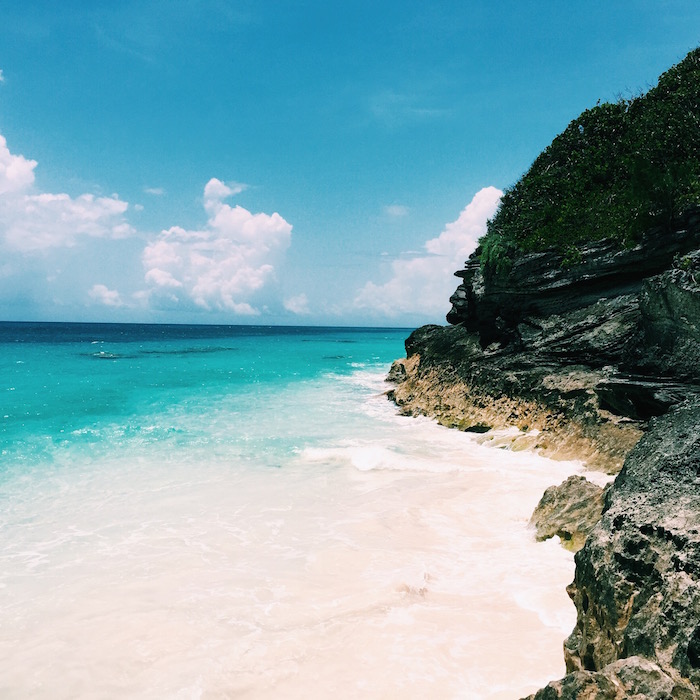 And because of said two-hour flight, Bermuda is actually a pretty awesome weekend destination. You can spend twice that in traffic to the Hamptons, and triple that heading back to California. And because it is located so far north, it's best in the summer–although it doesn't freeze over, the temperatures do drop into the low 60's during the winter (not exactly ideal swim, tan, repeat weather). So! My boyfriend and I headed out to Bermuda a quick little weekend getaway: we left early Friday morning and flew back on Sunday afternoon, and filled that roughly 48 hours in between with swimming, rum swizzles, stand-up paddle boarding and as much sun as we could stand.
One thing I want to note before anything else: we were absolutely blown away by Bermudian hospitality. Everywhere we went, people were SO friendly. We went on a little wander so that I could take a photo of some colorful houses (sadly, the lighting never cooperated so I didn't get any great shots!) and a man pulled up in a car on a residential street. I moved to get out of his way, and he stopped the car, rolled down his window and said–you're taking a photo of my house, I might as well say hello! And then he went on to give us a bunch of awesome local tips on restaurants, beaches, activities. Another time, we had a near miss in a car with a case of missed turn signals: in New York City, it would have been cause for some serious road rage or, at the very least, an expletive. But both drivers rolled down their windows, quickly apologized, and moved on.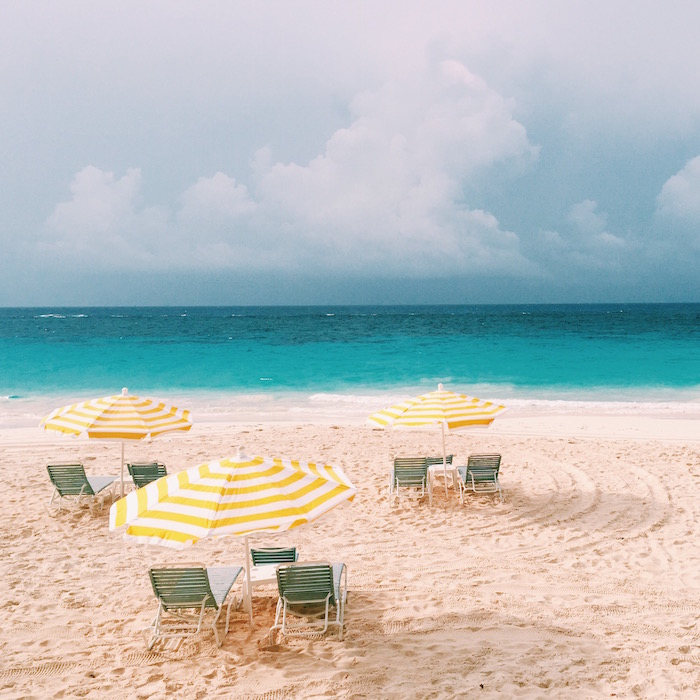 We stayed at the Coral Beach & Tennis Club, and absolutely loved it. There were some elements of Commonwealth holiday glamour: think croquet, tennis, a dress code in the dining room. But the beach was absolutely fantastic, the staff was so helpful, and our room had the most incredible balcony overlooking the ocean.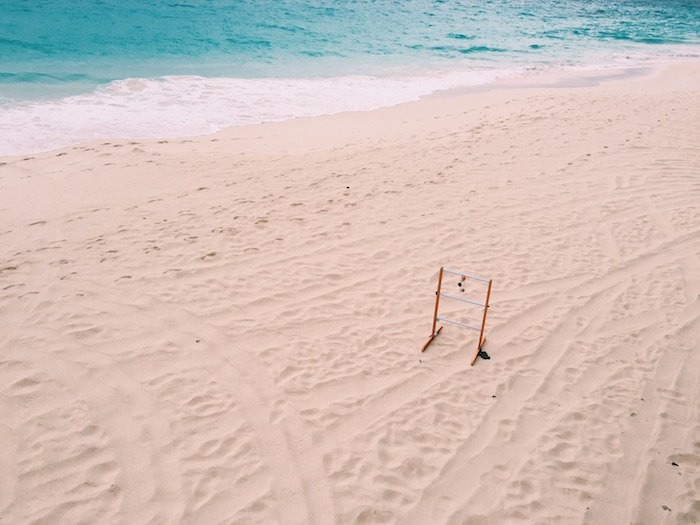 In all honesty, I think my favorite part was that there was no shortage of activities! We played so many rounds of ladder golf on the beach, went snorkeling and played a round of croquet. There was a giant chess board, and if the weather had cooperated: I would have loved to get down on the tennis courts!
Even with all of those options, we spent a fair amount of time reading our books (my boyfriend just started Comanche Moon, and can't put it down) and sipping on a swizzle (or dark and stormy!) while enjoying the sound of the ocean and this view. Never disappointed!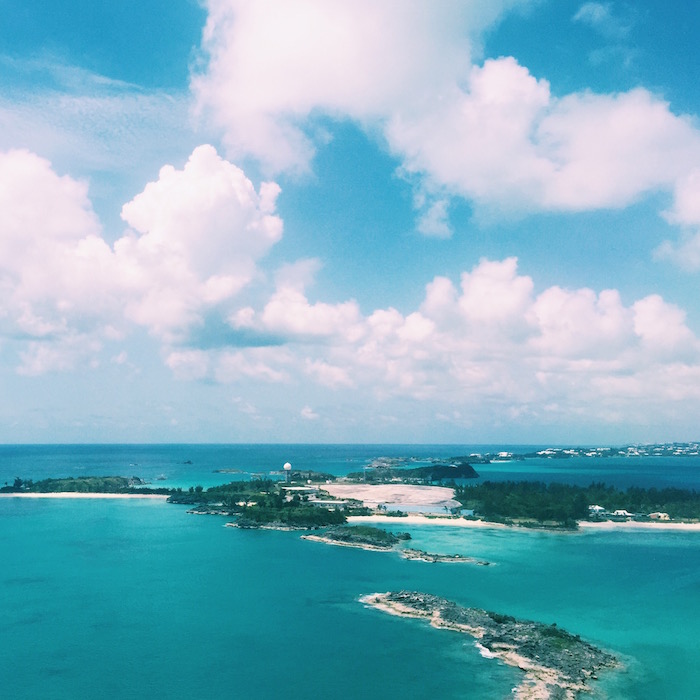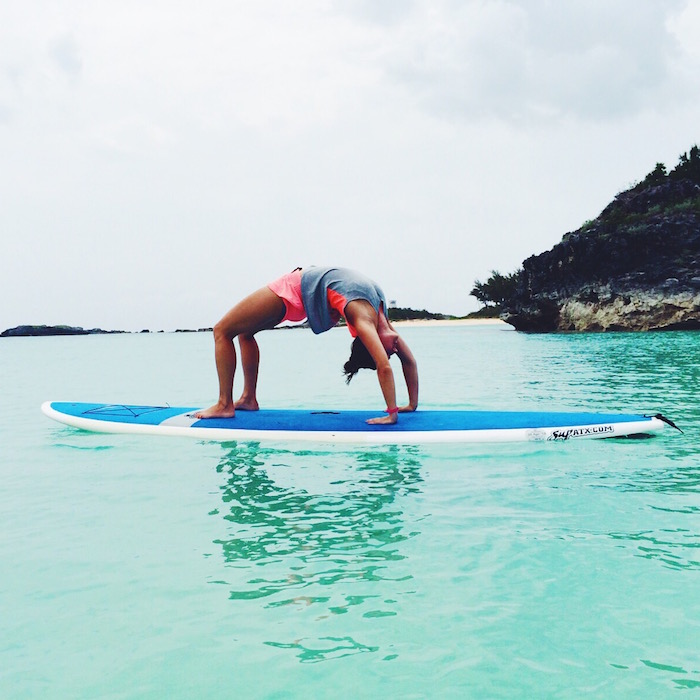 And possibly my favorite thing about the entire trip: I finally tried SUP yoga! I've been wanting to try it for ages, and it didn't disappoint: although it was MUCH harder than I anticipated. Bermuda was such a beautiful location for it, and my teacher Kallie (of Kinetix) was SO sweet and helpful! Highly recommend checking it out with BermudAdventure.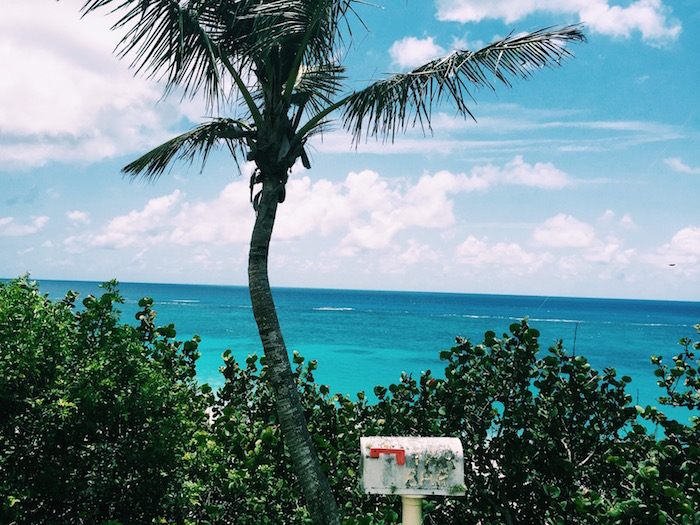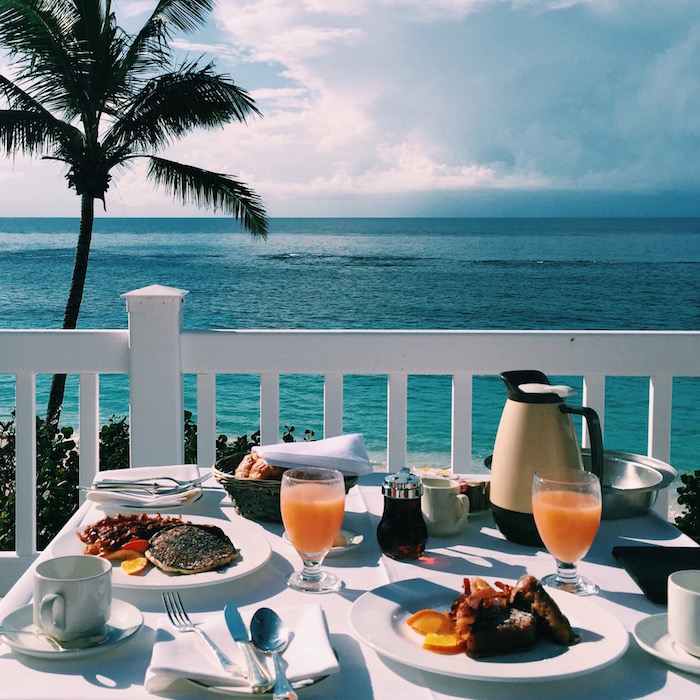 The view from our balcony was incredible, and let me tell you: the blueberry pancakes might have been the most delicious I've ever had. Such a wonderful start to the day before we had to head to the airport!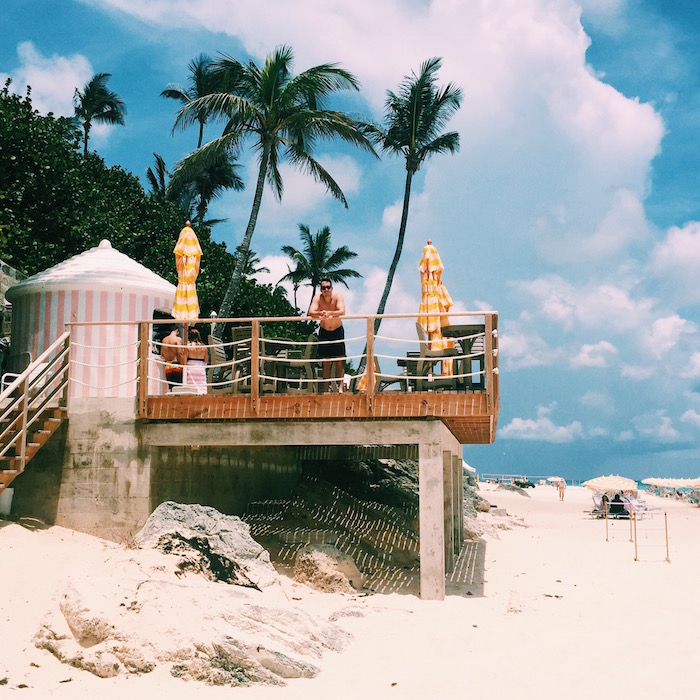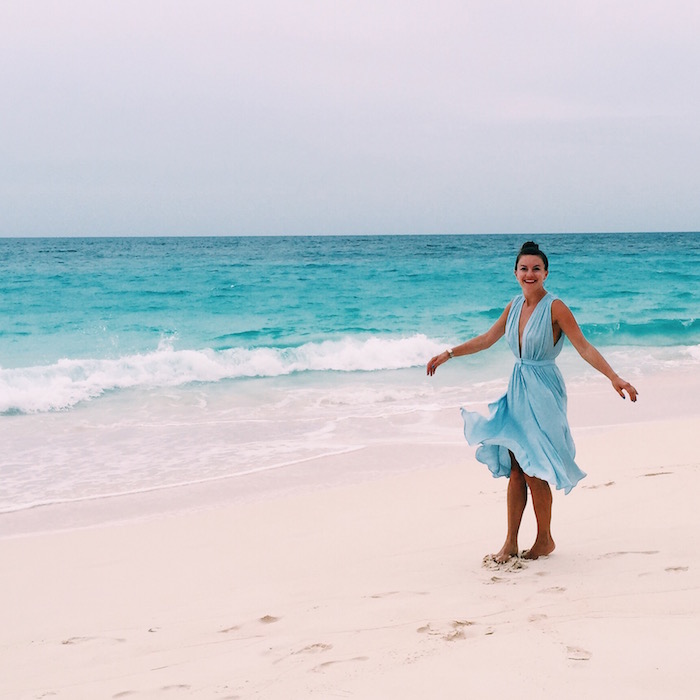 On Saturday night, we had dinner at Mickey's Beach Bistro: it was a short walk down Elbow Beach, and it was so wonderful to be right outside on the water. I finally had an opportunity to wear a new dress that I just splurged on from Reformation, which made me so happy! Also making me happy: the red snapper catch of the day with pineapple and mango salsa. It reminded me so much of family vacations to Hawaii!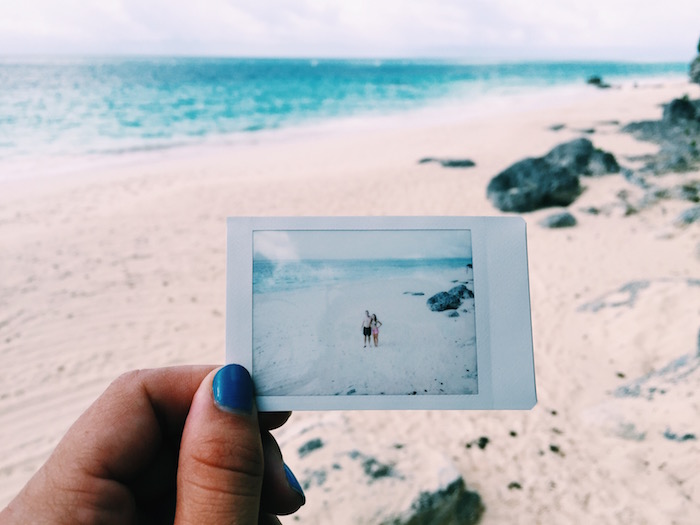 Here's a video of the weekend if you're interested!
Special thanks to the Bermuda Tourism Board for so kindly hosting me and my boyfriend! We're so grateful for the opportunity to explore Bermuda. As always: all opinions are my own.