Postcard from Willemstad
If it's not clear enough by now that the colorful buildings of Curacao were a BIG reason why I decided to go–in addition to all of those beautiful beaches–they were. I was genuinely excited to wander around the city in search of brightly-hued facades, cool street art and colonial architecture details.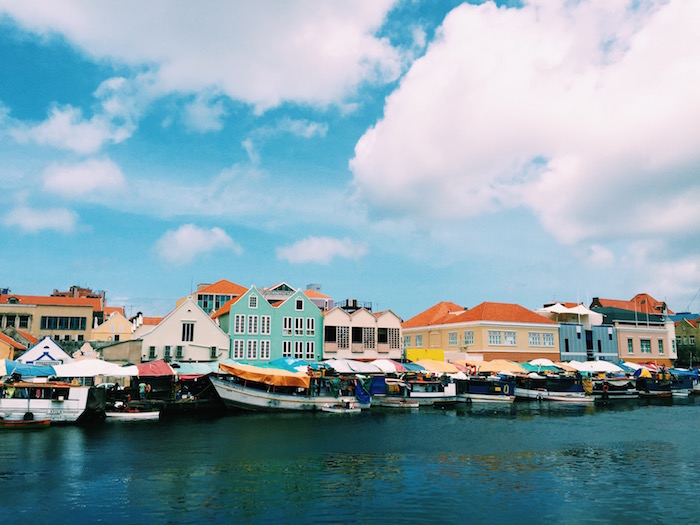 And while I found all of that, I also found so many more interesting details! Did you know that Willemstad is home to the synagogue that has been continuously open longer than any other in the Western Hemisphere? And that it has the only hotel in the world with marine collision insurance because it's located so close to the port (with a lot of cruise ships coming in and out)? While it's been UNESCO-protected since the 1990's, the city has done an excellent job throughout its history of maintaining and restoring buildings that were built in the 17th and 18th centuries. If you make it to Curacao: make sure to take a day off the beach and head into Willemsted to explore!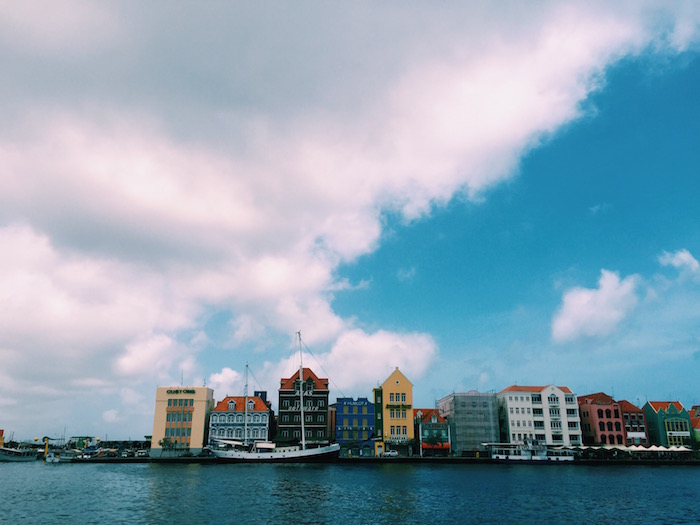 Because of Curacao's very dry climate, there is almost no agriculture on the island: all food has to be shipped in. One way is through this "floating market" in downtown Willemstad: boats from Venezuela come over every day with fruits, vegetables and fish.
Nena Sanchez is a legend in the Curacao art world, and I absolutely fell in love with her 3D murals that are scattered around downtown. Absolutely gorgeous, and the added texture just makes it so much cooler!
What's your favorite photo of Willemstad? 
p.s. you might also like Curacao, in video or the best beaches in Curacao!