A long weekend in Curacao
Confession: I sometimes take trips, and the carefully edited and highly curated set of photos that results makes it seem far more beautiful and more relaxing that it ever actually was (see: notes on authenticity). But when it comes to Curacao, the photos don't even do it justice. It might be hard to believe, but this island in the Dutch Antilles is even more beautiful in person.
Because in person, you can dig your toes into the soft sand and swim in water that is crystal clear and hear the little black and yellow birds singing. You can watch the iguanas scamper and the sea lions swim, and watch as the brilliant turquoise of the water changes to a deep, dark blue as the sun starts to set. You can walk through the colorful streets of Willemstad, Otrabanda and Pietermaai and be surprised by yet another picturesque and vibrant alleyway of restored buildings. And all of this is just a five-hour direct flight on JetBlue from JFK! Honestly, I'll be singing the praises of Curacao for a very long time–but until then, a few photos from a long (birthday) weekend for your eyes to enjoy. And if you're so inclined: a video!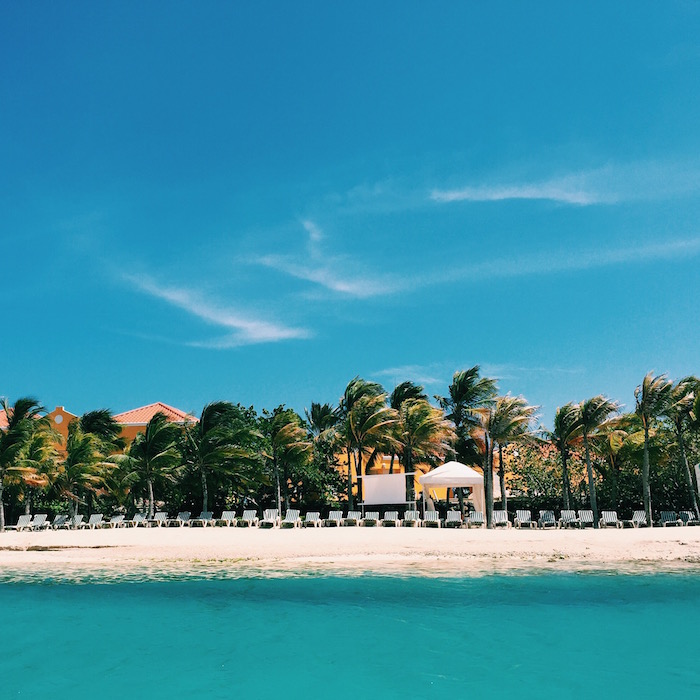 If you're looking for a place to stay: highly recommend Lions Dive & Beach Resort.  The beach is a great protected cove that's super easy to swim in.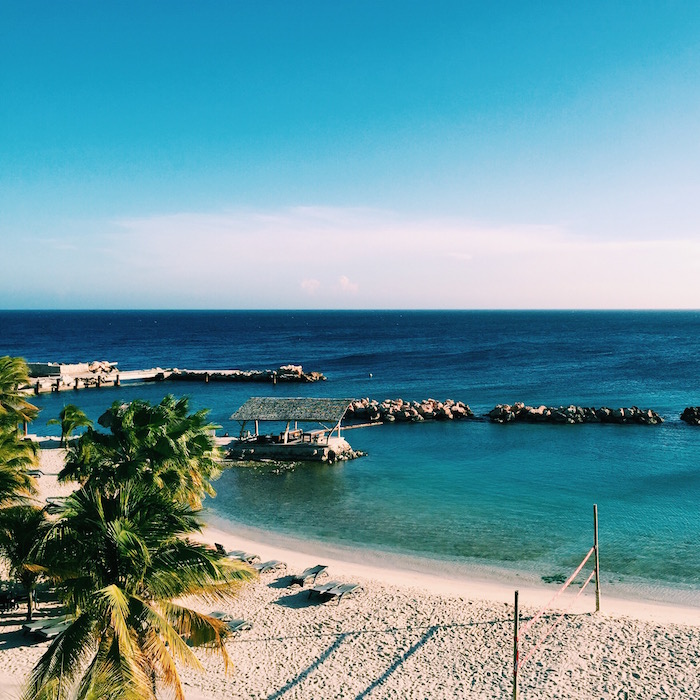 The hotel itself is simply decorated, and the balconies look right out over the beach. Bonus: really good air conditioning!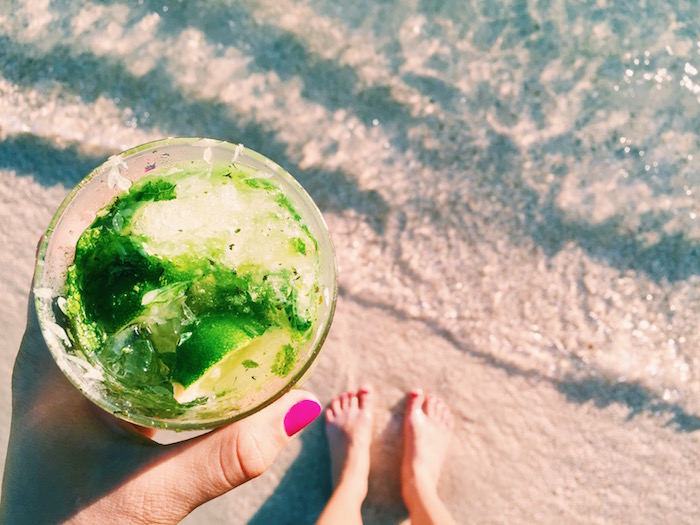 And what I loved most is that it was right next to the BLVD, a brand-new strip of shops, restaurants and bars. Even though Hemingway Restaurant on the Lions Dive beach was delicious–the mojito cannot be missed!–it was nice to have some options. I hate going to a fancy resort and not having any choices other than the hotel restaurant! I especially loved Fuoco Chophouse for a fancy surf-and-turf splurge, or an afternoon smoothie at Momocha.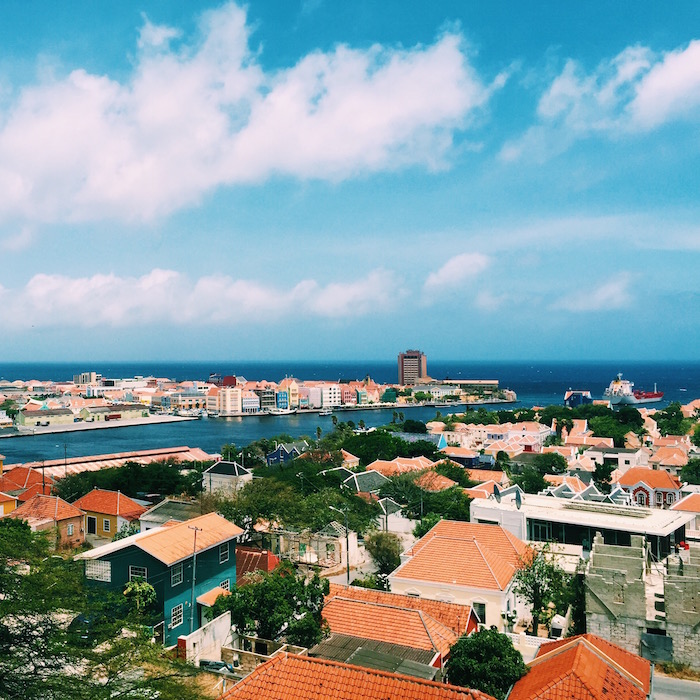 Willemstad itself is a UNESCO World Heritage site, with incredible beautiful restored Dutch buildings dating back to the 17th century. In interesting surprises: it's home to the oldest synagogue in the Western Hempishere (!!!) and the only hotel in the world with marine collision insurance.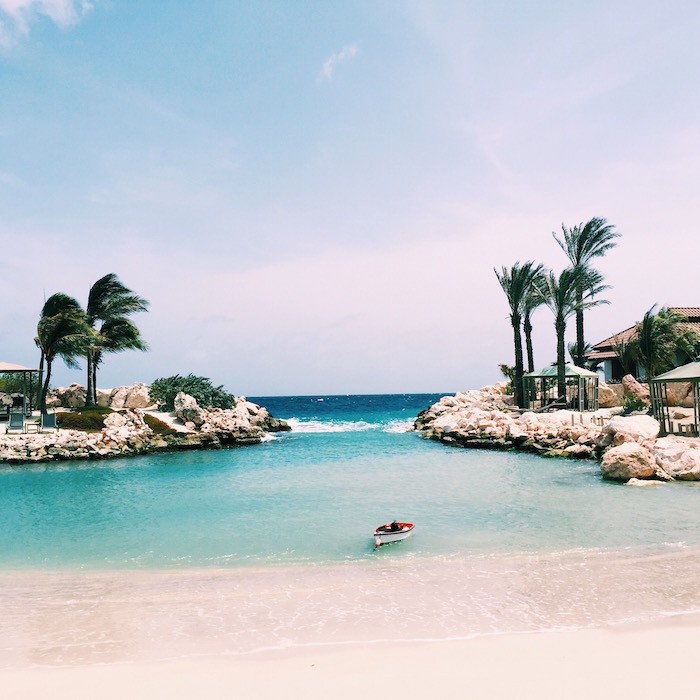 I spent a day at the Baoase Luxury Resort–they have beach day passes!–and holy moly, it was perfect. The hotel itself is VERY fancy–it's where most celebrities stay when they visit Curacao–but it really felt like a fun splurge to spend the day in such a beautiful space.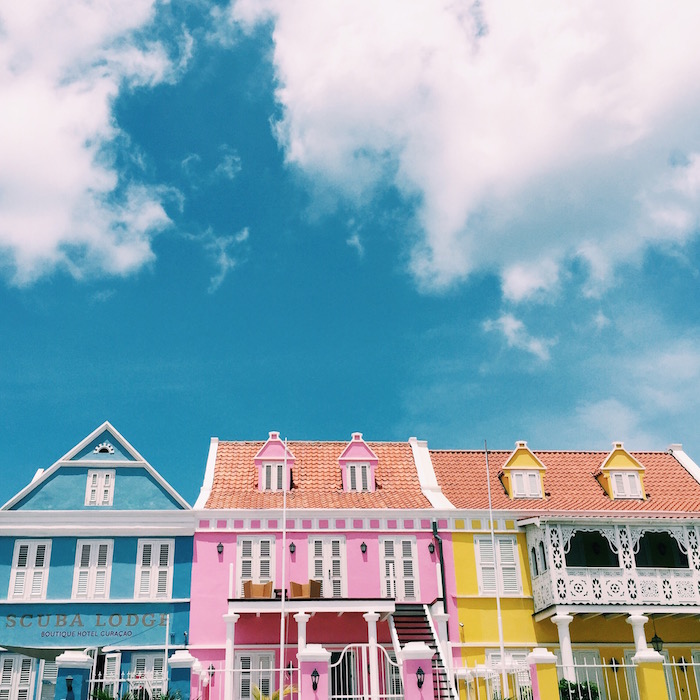 And because a lot of people have asked: swimsuit is by Mara Hoffman!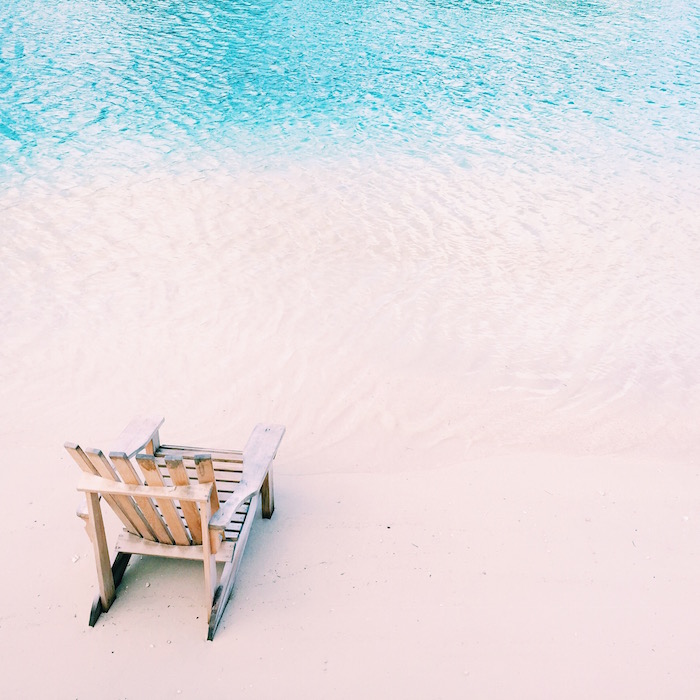 What's your favorite photo of Curacao?