Postcard from Brooklyn Botanic Gardens
The Brooklyn Botanic Garden has been on my list of places to visit ever since I moved to New York City–especially in the spring! I can't believe it took me almost three years to visit, but holy moly: the timing was right. The Brooklyn Botanic Garden is especially famous for its esplanade of cherry trees, and the explosion of pink when it's in bloom: think an interactive map on their website that illustrates pre bloom, peak bloom and post bloom, a Vimeo Staff-Picked time lapse film of the blooms, and a general adoring public that eagerly awaits the first pop of pink.
My friend Jillian and I traded in our weekly coffee for cherry blossoms: we met at the entrance a few minutes before the opening time of 8am. On Tuesdays, the entry is free–so we waltzed right in as soon as the clock clicked over from 7:59am. Even though the sunrise wake-up call had seemed intense–all in the name of Instagram–it was well worth it to have the whole row of cherry trees in PERFECT BLOOM all to ourselves. And bonus: the complete tulip garden rainbow was in full effect! Behold: all of the flowers, in all of their glory.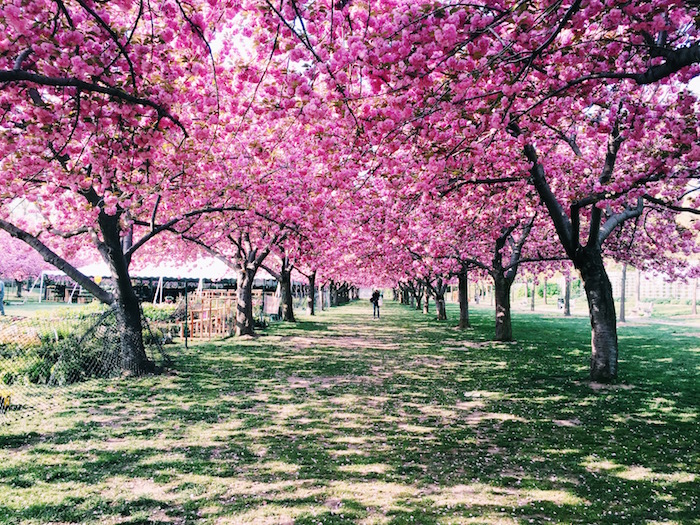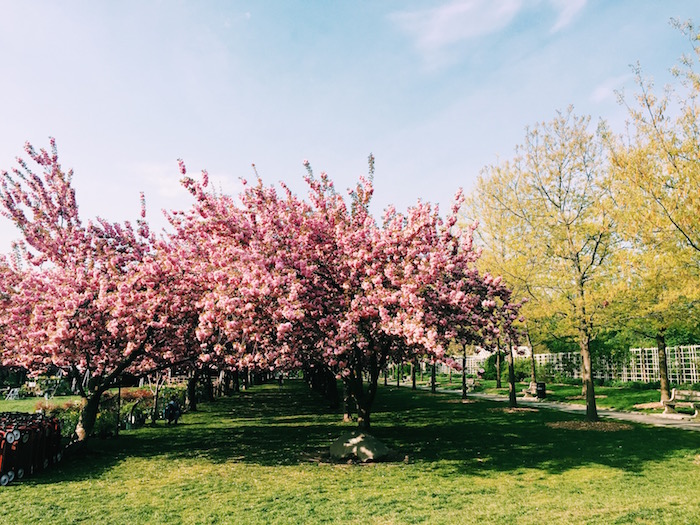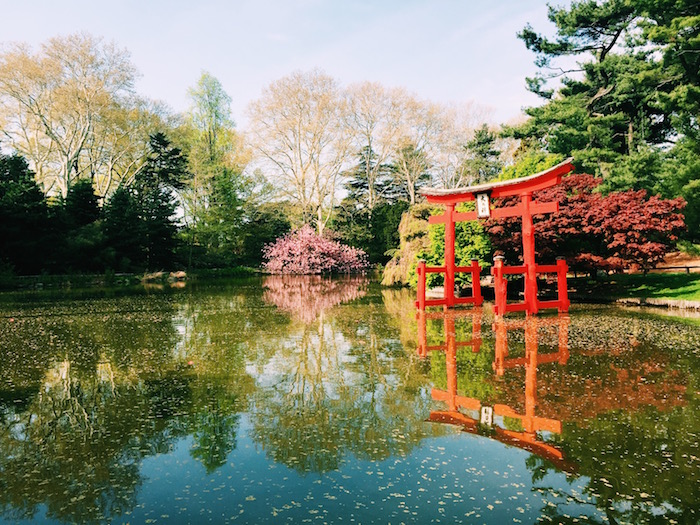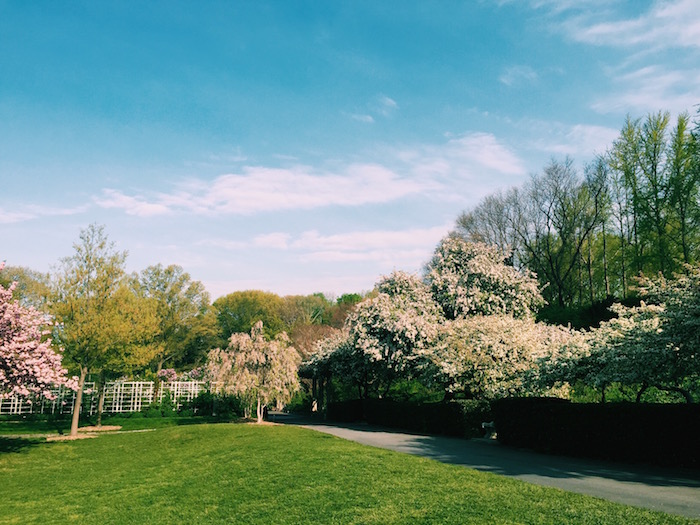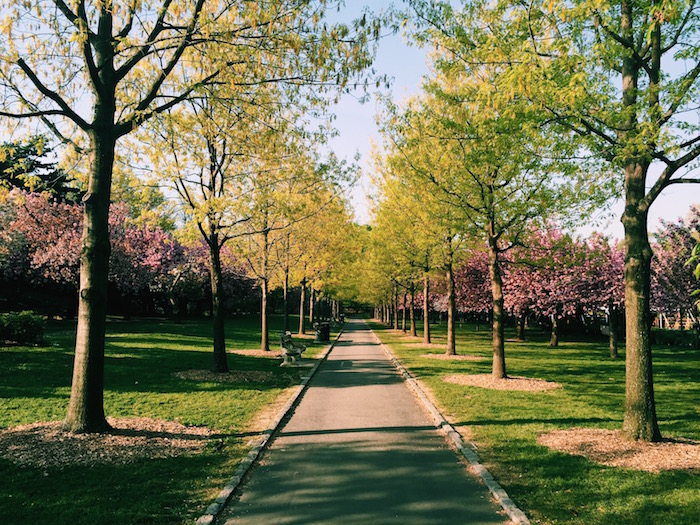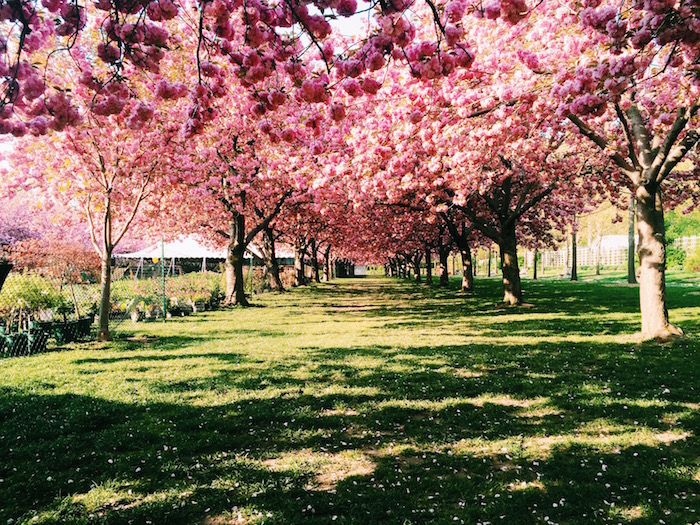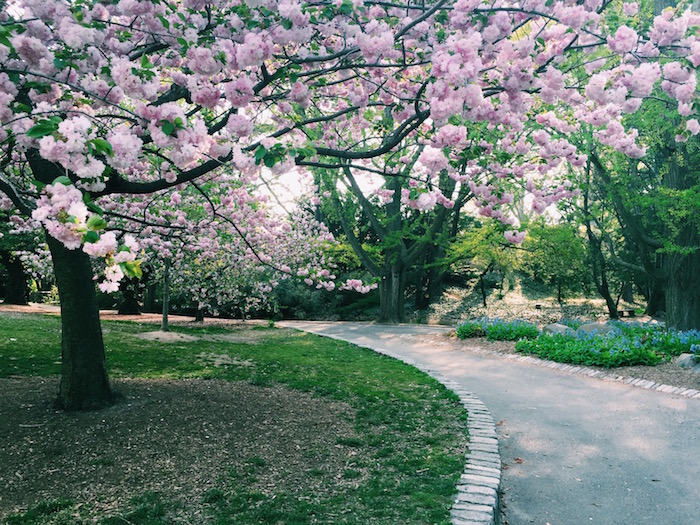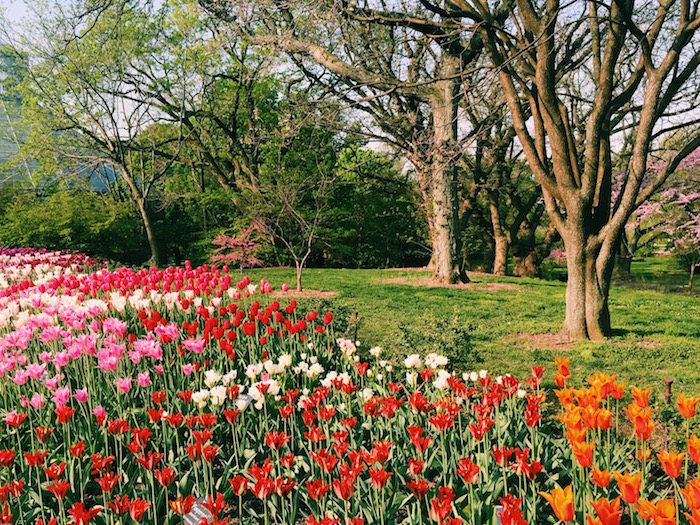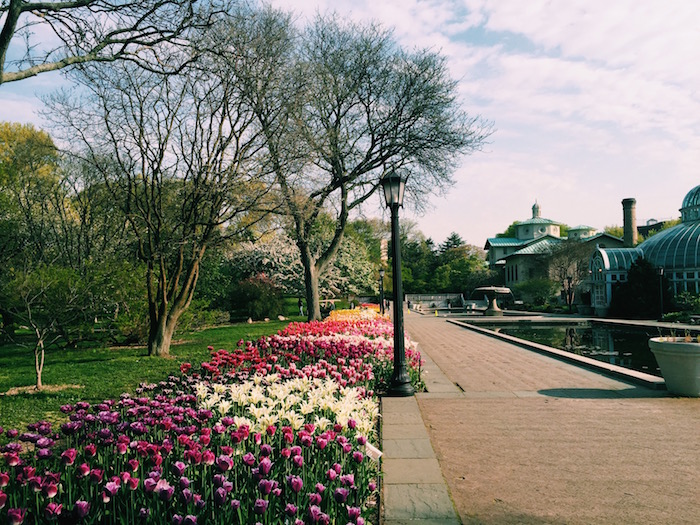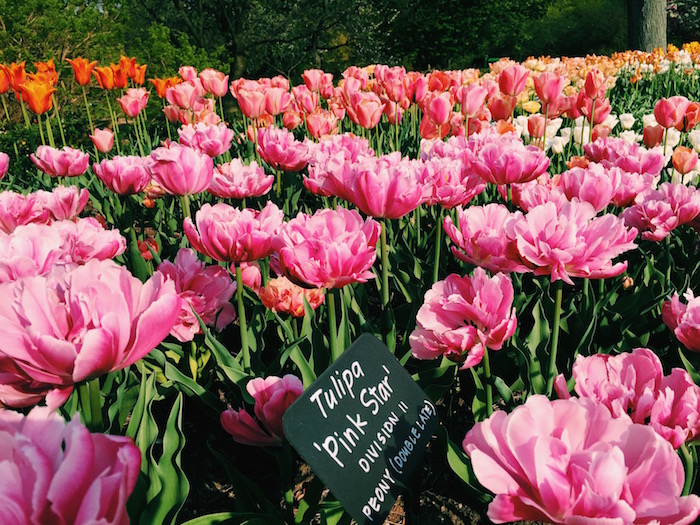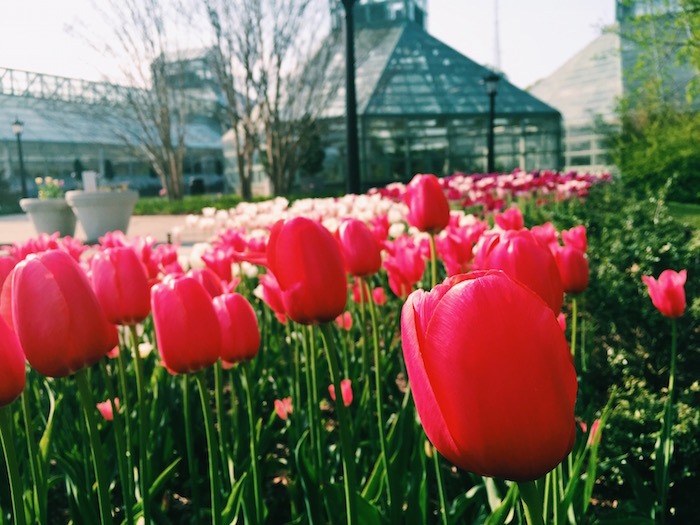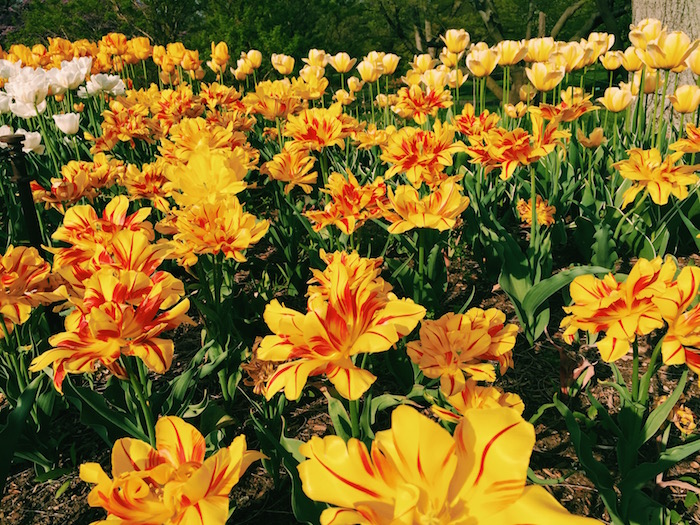 What's your favorite photo of the Brooklyn Botanic Garden? 
A few other posts you might enjoy: