Of the moment // 5.22.15
One of the reasons why I blog is simply to have the space to write: getting things "on paper" helps me to process my feelings and organize my thoughts. I also love having a record of my life over the past few years: a place that holds all of my stories, my photos, the ups and downs of travel. But sometimes, I also just want to remember and share the little things that brought me day-to-day joy. Every Friday, I'll give you a peek into the book I currently can't put down, a great restaurant discovery, a fun new product or an inspiring quote: a few things that I think you might enjoy before we all take off into the glory that is the weekend!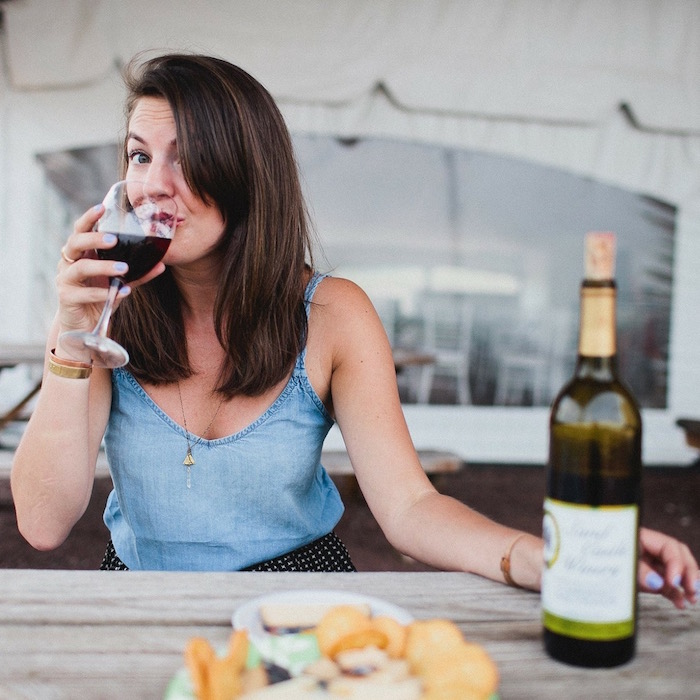 I graduated from high school 10 years ago this week! In my senior will, my future plans were to "party it up at Chico State, become a world-famous leg model, frolic around the French countryside and return to live in the enchanting Land Park." I feel like I've made a life that would make my 16-year-old self pretty darn proud–and it's crazy to think of the adventures I've had since graduation. Sometimes it feels like just yesterday I was fighting with my parents for a later curfew or to wear a shorter skirt, and then I think: I'm a grown-up! And I can do whatever I want! I enter my official "late 20s" in a couple of weeks, and I've got to say, this is my favorite age group yet.

Reads
I started reading The Life-Changing Magic of Tidying Up, and holy moly: OBSESSED. I realized very quickly that I am one of the few naturally tidy and organized people who probably doesn't need to read the book, but it's still giving me some really great ideas on how to simplify my space. If you are at all interested in optimum organization at home and in life: read. this. book. immediately.
Shows
My boyfriend and I had an impromptu Monday night date: The Seven Five at Nitehawk! Nitehawk Cinema is this super cool (and tiny) indie movie theater in Williamsburg that serves drinks and food during the show–we always get a whiskey root beer float to split as dessert! The Seven Five is a documentary about the crazy level of corruption in the NYPD in the last 1980s: it's an enthralling look at Brooklyn pre-gentrification, and an interesting character study of a few individual cops. We couldn't stop talking about it the whole walk home! Highly recommend checking out both The Seven Five if it's in your area, and Nitehawk if you're ever in (very gentrified) Williamsburg.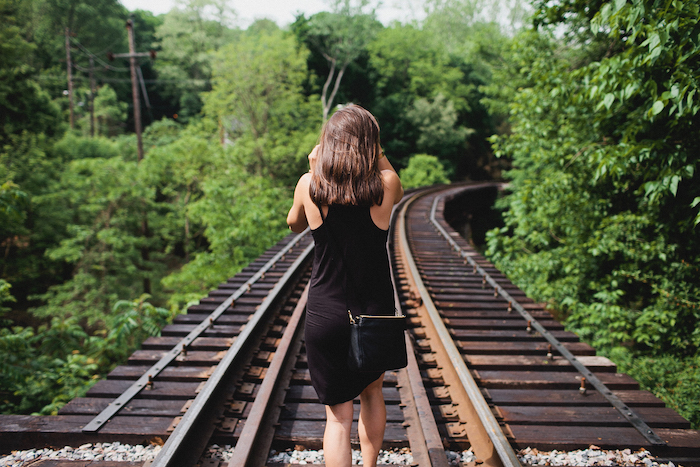 Looks
One of my summer travel essentials is a cross-body bag: big enough for my Kindle, iPhone, wallet, keys and lipgloss, and easy to throw on while I'm riding a bike or walking around the city all day. I just picked up the Lo & Sons Pearl Leather Crossbody Bag, and it is EXACTLY what I need and love. There are actually three compartments, with little nooks for a phone and keys–which makes it possible to hold way more than you think is possible–and the leather is so soft. Love!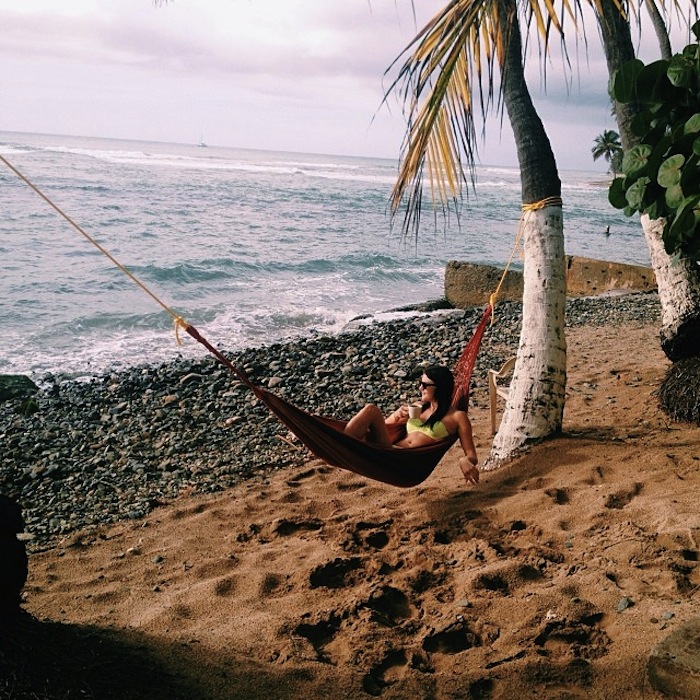 Wanderlust
Since moving to the East Coast, I've completely fallen in love with the Caribbean. Although So Cal and Hawaii was always my go-to beach vacation growing up in Sacramento, I've discovered the joys of the four-hour flight to the Caribbean from NYC. Not only is it sunny and warm (especially when it's frigid here), the beaches are fantastic, the people are wonderful and the rum goes down far too easy. And did I mention it's affordable?! I already can't wait for my next trip to the islands! All of that said: Caribbean Week is going on during the first week of June in NYC, and there's going to be an epic Rum & Rhythm Benefit party on June 5 to cap it all off. Totally worth checking out if you're in NYC and love all of the good stuff of the Caribbean: namely, good drinks and better dancing!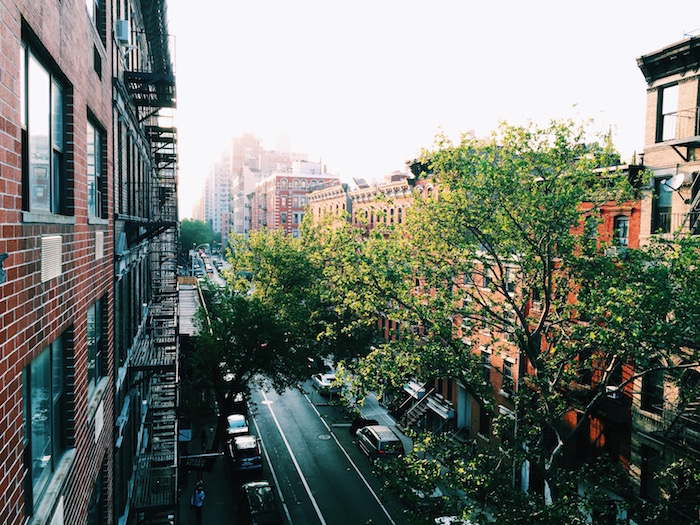 Words
"It is good to have an end to journey toward, but it is the journey that matters, in the end." -Ernest Hemingway
This weekend, I'm in New York City–finally! I'm so looking forward to welcoming summer with all of my favorite sunny activities: a wander through Central Park, mimosas on the ferry to Governor's Island, outdoor yoga in Elizabeth Street Garden, rooftop drinks and plenty of bike rides.
Note: this post was sponsored by Caribbean Week.