Of the moment // 5.15.15
One of the reasons why I blog is simply to have the space to write: getting things "on paper" helps me to process my feelings and organize my thoughts. I also love having a record of my life over the past few years: a place that holds all of my stories, my photos, the ups and downs of travel. But sometimes, I also just want to remember and share the little things that brought me day-to-day joy. Every Friday, I'll give you a peek into the book I currently can't put down, a great restaurant discovery, a fun new product or an inspiring quote: a few things that I think you might enjoy before we all take off into the glory that is the weekend!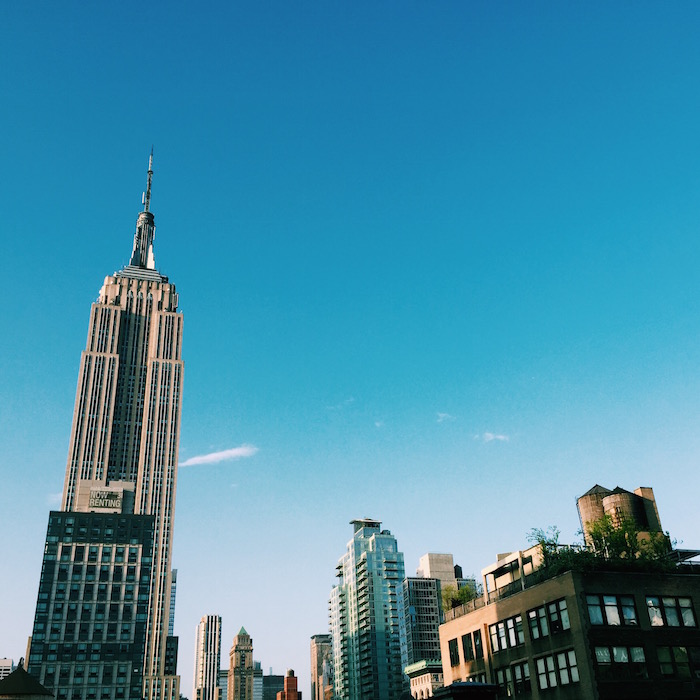 One of those weeks where I don't have anything pithy to say, other than it was a good one! There were drinks on the rooftop of the NoMad Hotel (courtesy of the lovely people of the Massachusetts Tourism Board), a breakfast tour around the Facebook offices (thanks to a new friend!), a date with my old roommate for Chinatown $10 foot rub and cocktails at the Knowlita x Coffee Cups of the World party at Two Hands (and I am now the proud owner of a Brooklyn coffee cups print!), book club that featured a taco bar (#tacopportunity!) and a few other coffee dates and sunny bike rides around the city. It was busy. It was good. All that spring energy does a body (and a social life) good.
There are always the cutest places popping up in SoHo! We just discovered Egg Shop: big open windows, flower boxes, turquoise wire chair–and a darn good egg sandwich. I opted for the BEC, and the fresh-pickled jalepeno combined with tomato jam was just out of this world.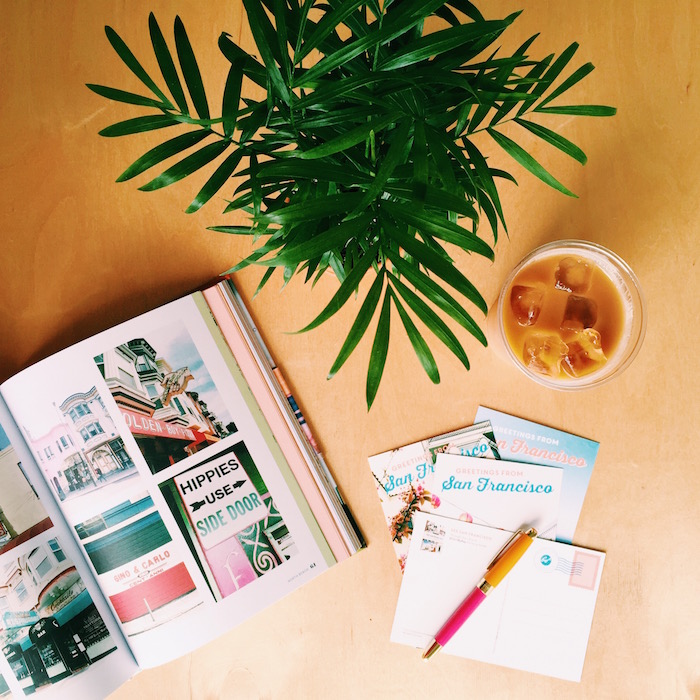 Reads
I've been reading SFGirlByBay for years now, and I always swoon over her light-infused and pastel-colored photos of San Francisco. Her latest book See San Francisco was just released, and let me tell you, it's the perfect coffee table book to give you a serious case of West Coast wanderlust.
Bonus: I'm about halfway through The Nightingale for one of my book clubs. I'm reading it on my Kindle, so it's not quite as photogenic–but holy moly, I can't put it down. It's the exact kind of WW2 historical fiction love story slash resistance drama that I just LOVE. Recommend!
Looks
As soon as I saw this New York Or Nowhere tee: I had to have it. Even though I'm definitely a California girl at heart, I've certainly adopted NYC as my home over the last three years–and sometimes, it's really, really hard to imagine being anywhere else. Bonus: New Yorkers are so much friendlier when they think you're one of them! I got so many compliments (and a few very New York specific catcalls, haha!) wearing this around the city.
New York City
An awesome exhibit just opened at the David Zwirner Gallery in Chelsea (conveniently right across the street from my office!): Give Me Love is the latest show by Yayoi Kusama. It's open until June 13–although I think it will get more and more colorful every day–and it's well worth checking out.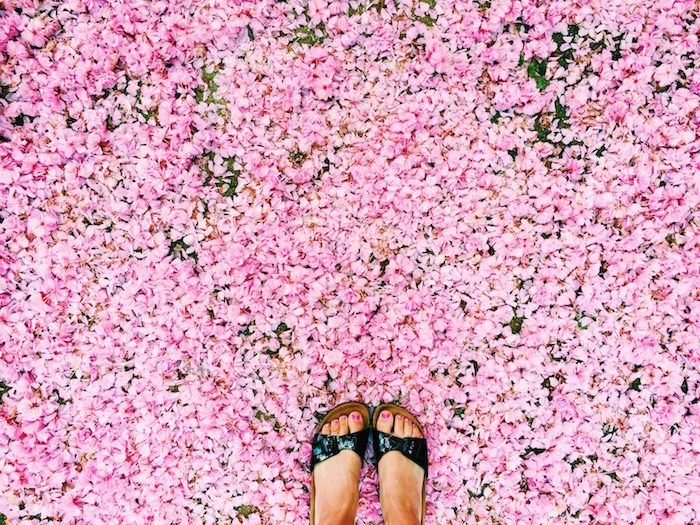 Words
"Sometimes the little times you don't think are anything while they're happening turn out to be what marks a whole period of your life." -Andy Warhol
This weekend, Jillian and I are taking our friendship to the next level–and going to Bucks County, Pennsylvania for the weekend together! We're stoked for a girls weekend of wine tasting, frolicking in open fields and Instagramming all of the moments.