Of the moment // 4.24.15
One of the reasons why I blog is simply to have the space to write: getting things "on paper" helps me to process my feelings and organize my thoughts. I also love having a record of my life over the past few years: a place that holds all of my stories, my photos, the ups and downs of travel. But sometimes, I also just want to remember and share the little things that brought me day-to-day joy. Every Friday, I'll give you a peek into the book I currently can't put down, a great restaurant discovery, a fun new product or an inspiring quote: a few things that I think you might enjoy before we all take off into the glory that is the weekend!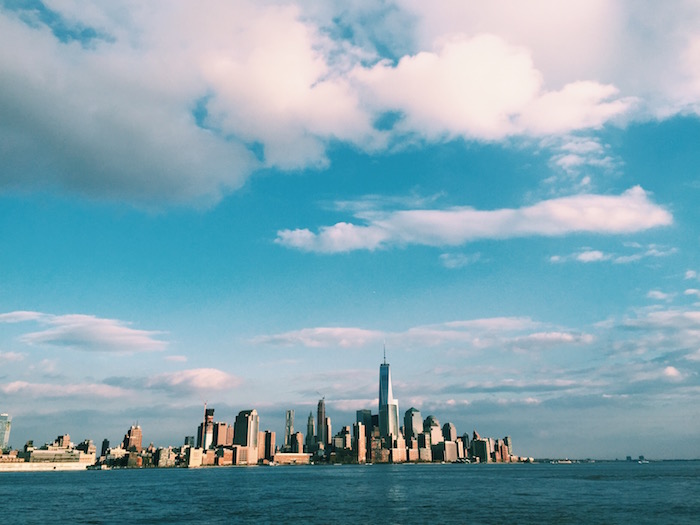 This week really illustrated to me how influential my meditation and yoga practice has been in slowly but surely shifting my attitude when things go wrong. I used to be so incredibly reactive, stressed out and prone to monumental freak-outs over the smallest things–and I won't lie, there are still some situations that just set me off for no good reason. But! I got caught in the most ridiculous and unexpected downpour while biking to work one morning–and actually laughed the entire way. I found out that I was cut in the final edits from a national commercial that I was SO excited about being in–and I figured it would just open the door for the next opportunity. And in the middle of a fairly crazy work week with last-minute deadlines, I was able to stay calm and productive instead of frenzied and all over the place. And I meditated twice a day, every day! Totally worth it.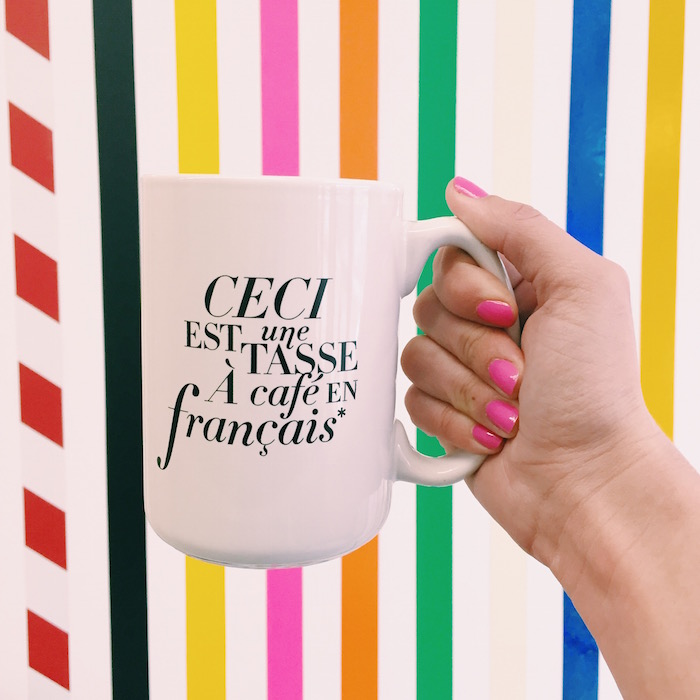 Knick-Knacks
I always find it hilarious when I see T-shirts in foreign countries with a smattering of English words that make no sense–and even more so when I see items being sold in the USA with random French words thrown around haphazardly. So I thought it was delightful when Obvious State released its Better In French collection, which totally plays on the universal truth that everything sounds better in French. I love my new coffee mug for the office that very simply states: This is a mug with some French on it!
Blooms
New York is basically bursting with springtime! Even after my visit to the New York Botanical Gardens last weekend, I was still in awe of all of the magnolia trees and cherry blossoms and tulips blooming all over the city. It truly feels like an awakening after a long, hard winter.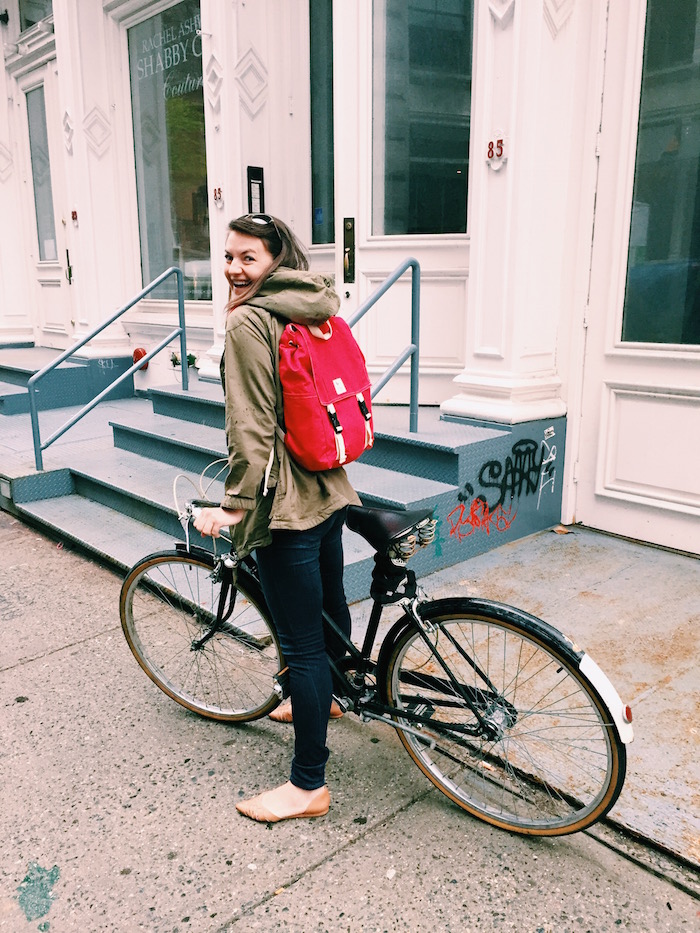 Looks
Since I bike regularly to work (and haven't gotten around to installing a bike basket yet!), I usually need to wear a backpack to carry my laptop, lunch and other various odds and ends–but I still want to look chic! I love my new Esperos Classic Rojo: it's affordable and comfortable, and even doubles as a weekender bag for short trips. Plus, it keeps everything safe and dry even in surprise downpours. And the best part: for every backpack sold, Esperos sends one child to school for a year in Central America!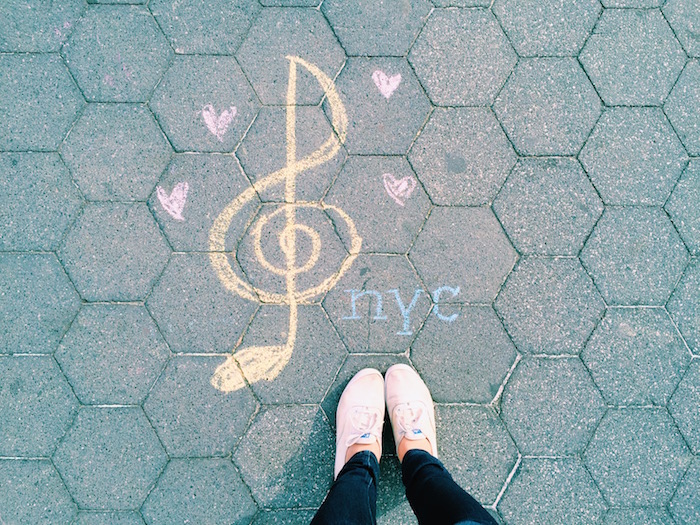 Words
"You have to pick the places you don't walk away from." -Joan Didion (my favorite Sacramentan who made it big in New York City)
I'm in Sacramento this weekend! I flew in last night as a sort of belated Mom's birthday slash early Mother's Day slash my (third) annual springtime visit home. Three nights isn't nearly long enough, but I'm trying to squeeze in plenty of walks with Annie, magazine reading by the pool, Yoga in the Park, plenty of family time and catch-ups over coffee/cocktails/dinner with my best friends.