Of the moment // 4.17.15
One of the reasons why I blog is simply to have the space to write: getting things "on paper" helps me to process my feelings and organize my thoughts. I also love having a record of my life over the past few years: a place that holds all of my stories, my photos, the ups and downs of travel. But sometimes, I also just want to remember and share the little things that brought me day-to-day joy. Every Friday, I'll give you a peek into the book I currently can't put down, a great restaurant discovery, a fun new product or an inspiring quote: a few things that I think you might enjoy before we all take off into the glory that is the weekend!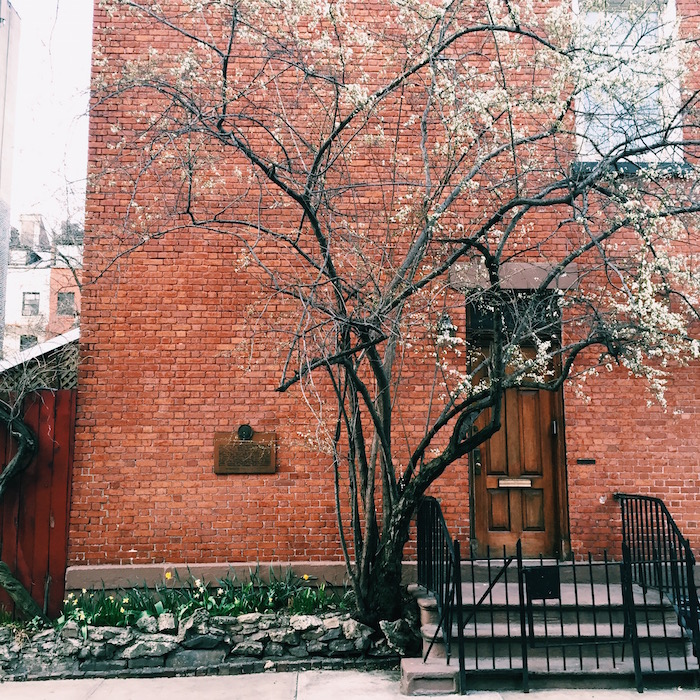 You guys, SPRING IS HERE. The trees are finally blooming, the flowers are finally sprouting, the skies are blue and life is generally glorious. It is incredible how much better everyone's moods are on the first day they're wearing open-toed shoes! And on the note of growth and color and bringing ideas out of hibernation, I've got two things I want to float by y'all and I would LOVE your feedback in the comments below! First: I'm going to start selling notecards with some of my favorite photos of New York City, Paris, flowers and sunrises. Second: I'm thinking about doing curated dinners in New York City. Think: beautiful space, delicious food, a small group of readers who love travel/Instagram/intentional living, Q&A on packing or Instagram tips or traveling Europe/Iceland/Australia/etc. Is that something you'd be interested in attending? I'd love to know! And now, back to regularly scheduled OTM-ing…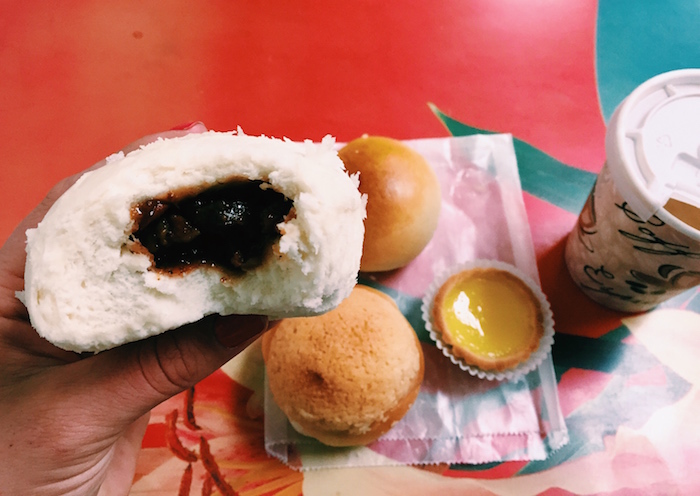 Eats
Instead of grabbing coffee this week, my friend Jillian and I went to Chinatown for pork buns! We met up with one of my other former coworkers–Brian is Chinese, so he took us to the local haunts where a) no one spoke English b) there were no signs in English and c) everyone looked genuinely surprised to see two white girls. Totally worth it for ALL OF THE DELICIOUS BUNS for just $2!
Drinks
I went to a really fun Sicilian wine tasting put on by [wherever] magazine: essentially, it was a magazine article come to life! We tasted Sicilian wines and all of the delicious food while the author of a recent article on Sicilian wines (also: owner of Pastai, where it was held, and writer of an upcoming Sicilian cookbook) told us all about the different wine regions, methods, history, etc. I haven't been to Sicily yet, but the evening really put the island back on my list of places in Europe that would be visiting–if only for the tastes!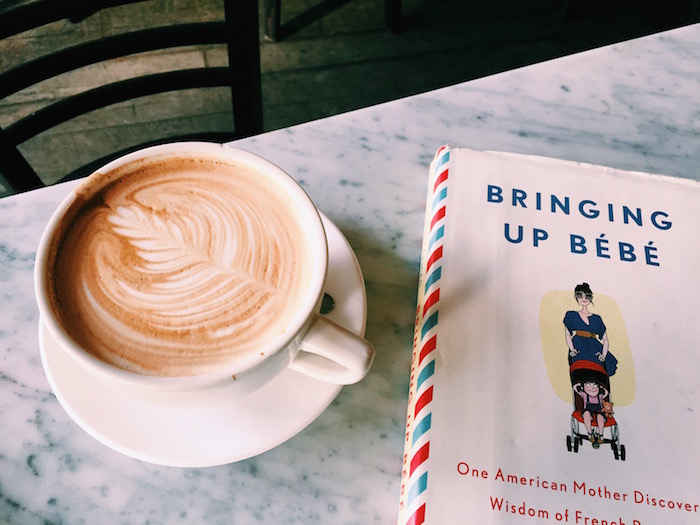 Reads
I've been wanted to read it for a while, and this week I finally started Bringing Up Bebe: it's all about the wisdom of French parenting. Even if it's not something immediately relevant, I AM SO OBSESSED WITH IT. Even if it isn't how ALL French people raise their children–I've definitely seen some backlash from friends who live in Paris–I think there is a bunch of valuable insight on the concept of "having it all" and how important it is to let kids be bored and deal with frustration and basically not try to solve all of their problems all of the time and lose your entire identity in the process. If you're thinking about having kids one day or if you already have them: highly recommend.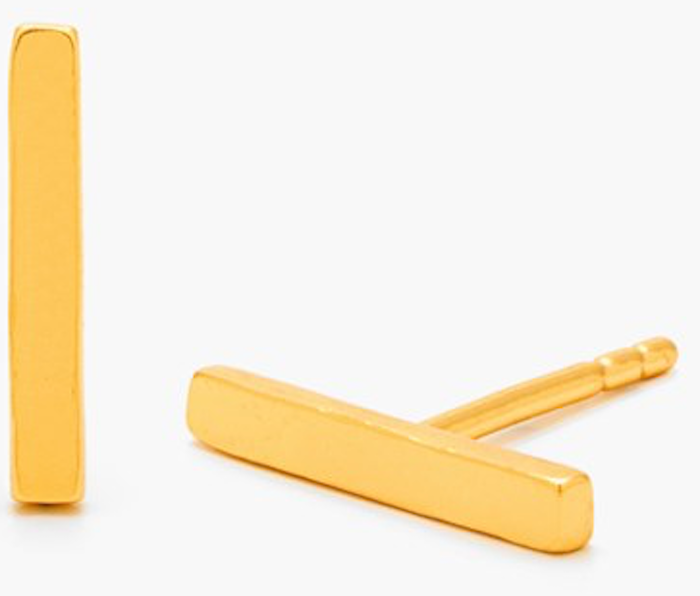 Jewels
I've been trying to find some teeny-tiny gold earrings for a while: essentially, a pair of earrings that's understated enough to go with everything. I got these Gorjana Taner Bar Mini-Studs in my last Rocksbox and I am 100% keeping them: I don't think I've taken them off since they arrived!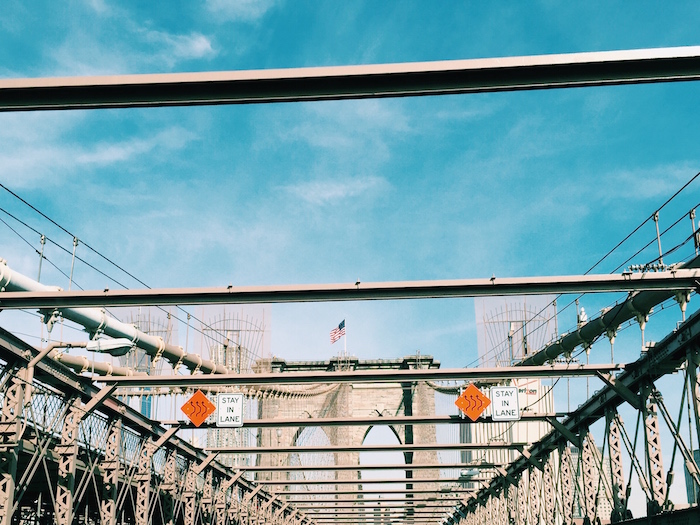 Words
"That's the best revenge of all: happiness. Nothing drives people crazier than seeing someone have a good fucking life." -Chuck Palahniuk
This weekend, Jillian and I are planning to frolic through the flowers at the New York Botanical Garden. I'm also catching up with a few friends via Skype and over coffee and over brunch and over dinner in Hoboken, and doing a TM group meditation and check-in. So! It's going to be a busy and fun weekend in NYC–which is great, since I won't be in town for the next four weekends!