A weekend in Connecticut, via Instagram
It's no secret that Connecticut is one of my favorite weekend destinations from New York City: an easy two-hour drive, and suddenly, you're surrounded by fresh air and open skies and delicious seafood and small town living. We opted for a seaside escape this time: we stayed at the lovely Inn at Mystic, ate all of the lobster rolls, soaked up all the sunshine. It was such a relaxing break from the city!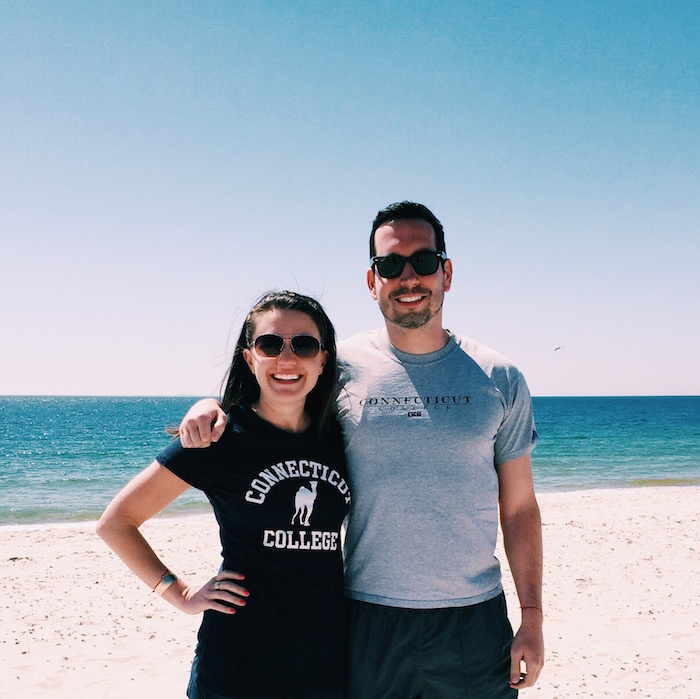 My favorite part was probably checking out my boyfriend's alma mater: it's no Chico State, but Connecticut College was such a pretty campus and it was fun to get a little glimpse into his life then. It was also nice to have a built-in tour guide for Mystic, New London and the Connecticut coastline!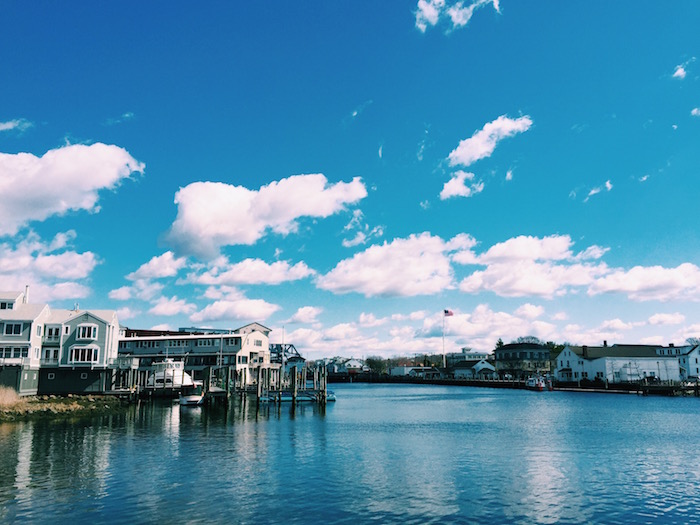 Mystic is such a quaint town with a beautiful waterfront: there's a historic drawbridge, several whitewashed churches, a Main Street lined with ice cream shops, book stores, mom-and-pop restaurants. And, of course, home to Mystic Pizza!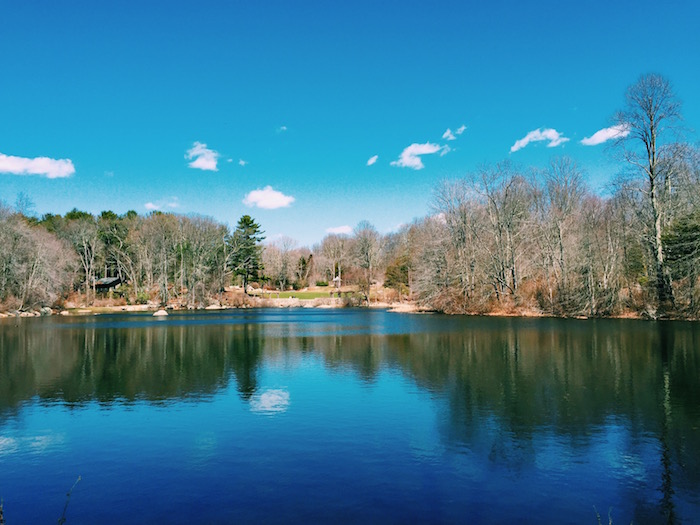 My boyfriend gave me the grand tour of Connecticut College: his freshman dorm room, the dining hall, the sprawling lawns and–my favorite part–the arboretum! Even though this sort of in-between season is arguably the least beautiful–too late for snow, too early for flowers, not the right time for changing foliage–it was still such a nice asset to the college campus.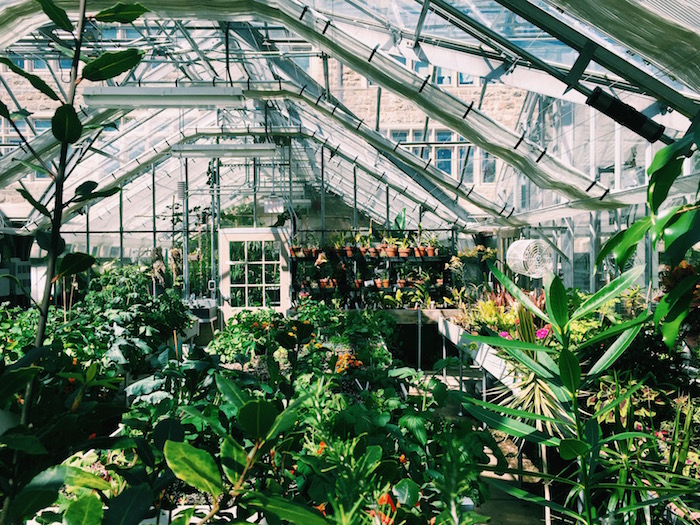 Even better, there was a GREENHOUSE on the campus! It made me so excited for springtime.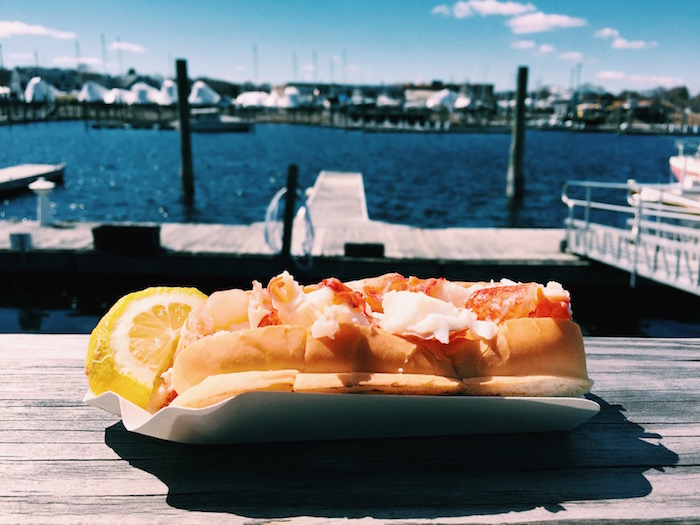 We also popped over to Captain Scott's Lobster Dock for the most delicious hot lobster roll. The best part of being in New England!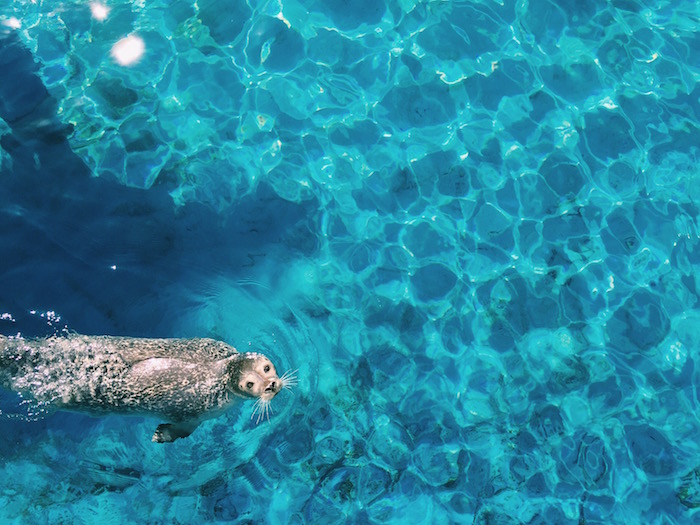 And maybe the most delightful surprise about Mystic: the Mystic Aquarium! We went to the sea lion show, petted sting rays, laughed at the seals, were in awe of the beluga whales. It's a mostly outdoor aquarium, so it's such a fun way to spend a sunny day–especially at the end of the afternoon near closing time, when most of the kids have already gone home. Pro tip: you can validate your ticket and come back for free the next two days, which almost makes up for the fairly expensive $35 ticket price–we came back the next morning with iced coffees and walked around looking at the fish.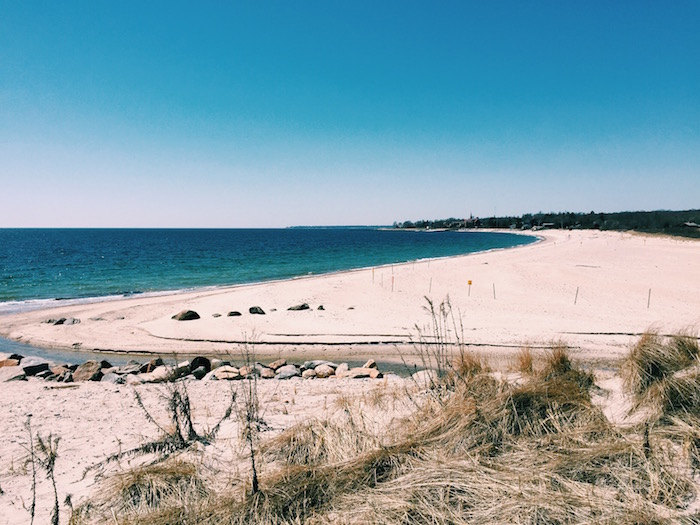 My boyfriend is training for the half-marathon (and then the marathon!), so he went for a seven-mile run while I read Scary Close in the sunshine on Harkness Beach.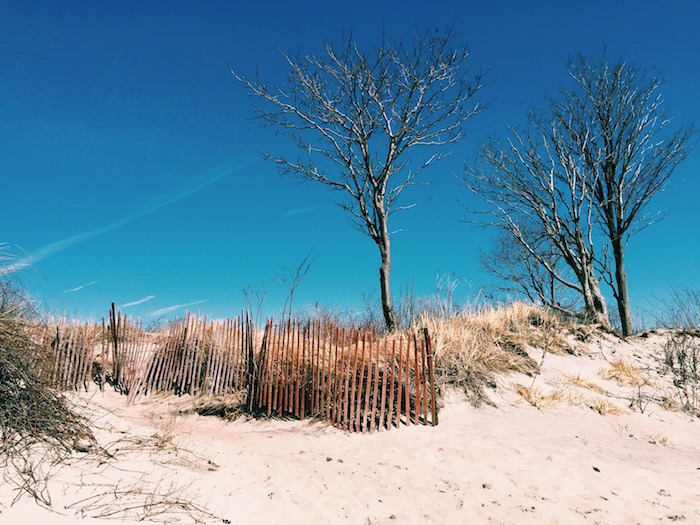 What's your favorite photo of Connecticut? 
 Note: Special thanks to the Inn at Mystic for being kind enough to offer me a complimentary stay, but all opinions are my own.