Postcard from Santa Monica
One of my favorite things we did on our visit to Los Angeles was rent bikes on a sunny afternoon: we visited the (unexpected and wonderful) Venice Canals, grabbed coffee at the uber-cool TOMS Store on Abbot Kinney, took a little wander through the craziness of Venice and then headed back to the beachfront to bike up to Santa Monica Pier. It was one of those perfect afternoons for bike riding: sun shining, ocean breeze blowing and not a care in the world.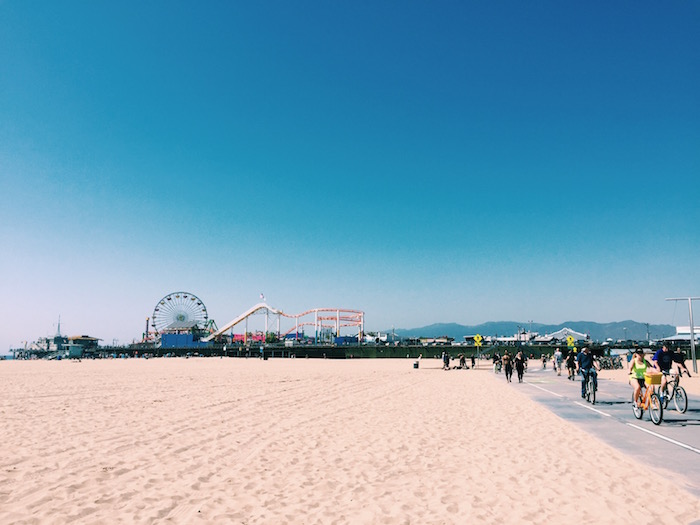 After we biked back along the same route to drop the bikes off in Venice, my boyfriend went for a run along the beach (did I mention he's training for the Brooklyn Half and then the New York City Marathon? So impressive!) while I wandered barefoot at a much slower pace. I hadn't brought headphones or anything to read with me, so it was one of those really nice walks where I was able to just take it slow and listen to the waves crashing and wriggle my toes in the sand. I'm still in a bit of disbelief that the weather was nice enough for an actual beach day in March (remind me why I'm living in a place with below-freezing spring temperatures again?), and it was the perfect way to soak up all of the laid-back LA vibes before hopping on a red-eye to NYC that night.
What's your favorite photo of Santa Monica beach?