Of the moment // 3.27.15
One of the reasons why I blog is simply to have the space to write: getting things "on paper" helps me to process my feelings and organize my thoughts. I also love having a record of my life over the past few years: a place that holds all of my stories, my photos, the ups and downs of travel. But sometimes, I also just want to remember and share the little things that brought me day-to-day joy. Every Friday, I'll give you a peek into the book I currently can't put down, a great restaurant discovery, a fun new product or an inspiring quote: a few things that I think you might enjoy before we all take off into the glory that is the weekend!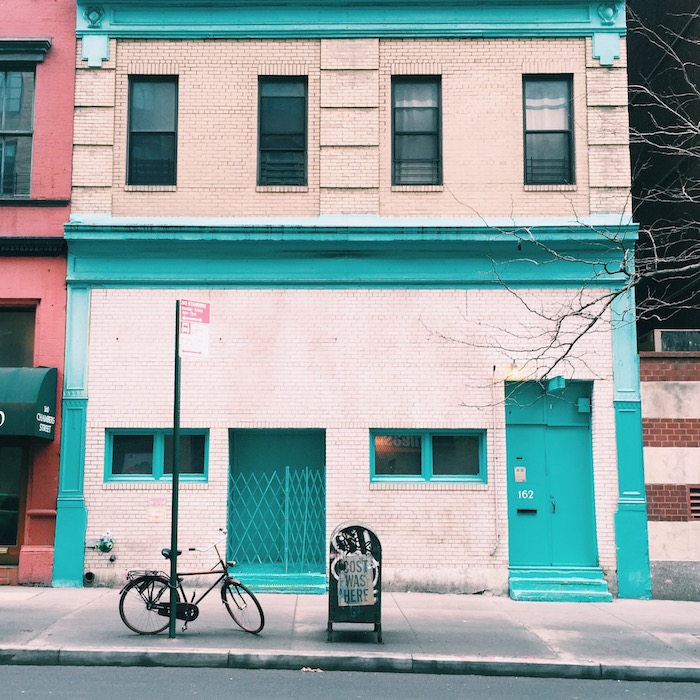 This week was basically the week of cancelled plans: the kind of cancelled plans that when it happens, you breathe a huge sigh of relief because that means you have a few unexpected hours to just chill. So instead of having a busy week full of drinks dates and book clubs and catching up with friends, I had a few nights to make dinner at home, sip tea while reading my book, catch up on emails, prep lunches for the next day and go to bed early. And because I had scheduled all my Class Pass workouts in the morning because of all those plans that got cancelled: I really got to come home straight from work and just chill!
    Take Me Back
I went to Boston for a couple of work meetings on Monday (early morning express train there, and late afternoon express train back!), and it made me serious crave a trip back to Boston–the only caveat is that I'm waiting until the weather is better and there are leaves on the trees. It was super chilly, but I just love the vibe in Boston: it's so New England and preppy and historical. I'm already planning a trip back to visit friends in the fall: nothing beats Boston Common when the leaves are changing! Side note: this was my first time taking Amtrak there, and it was simply glorious. The ease, convenience and comfort (especially in business class) is worth the splurge over the bus or the frustration of driving in weekend traffic.
New York City
It's officially bike riding season! I bought a new bell for my trusty bike Robbie, and I went for such a glorious ride on Sunday: a nice climb over the Williamsburg Bridge into Manhattan, tricky navigating through traffic across the island, a super chill flat up the Hudson River bike path, and then back down and across the Manhattan Bridge (which is SO EASY to go across compared to the Williamsburg Bridge). And then I popped off my bike and took a little walk back over the Manhattan Bridge, because the views on the pedestrian side are just too good!
Namaste Hey
I finally got out of my yoga rut–I've loyally gone to the same studio in Brooklyn since I moved here in 2012–and tried out a new studio in Manhattan, thanks to ClassPass! I went to Yogamaya on the recommendation of a co-worker and fellow VimeYoga teacher, and I LOVED it. It was so bright and airy (skylights!), and the space was really thoughtfully designed. Highly recommend!
 Words
Last weekend, I went to a super fun brunch at the fantastic Holstee space in Gowanus. Not only did my friend Monica style everything perfectly, but the Holstee manifesto was featured prominently: it reminded me just how much the words struck me the first time I saw them (I even wrote a post about it back in 2012), and it was a good jolt to think about whether I'm doing what I love and doing it often enough. (And I love that I was #caughtgramming by Lauren!)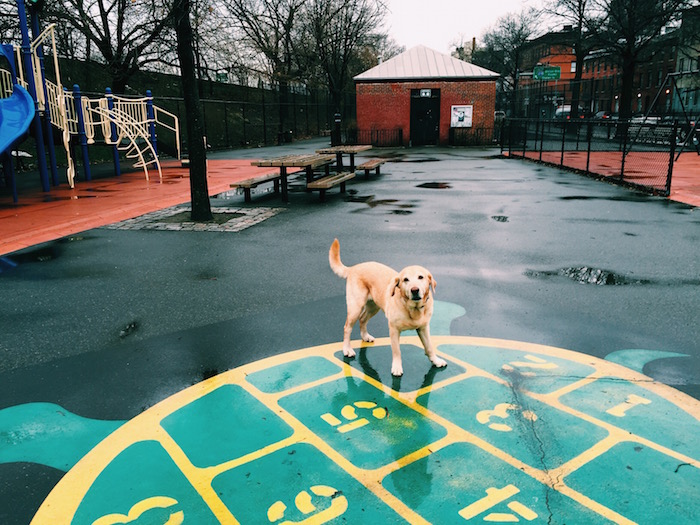 This weekend, I'm taking an intro course to Transcendental Meditation. I'm also hoping to squeeze in a Pilates class, a walk through Central Park and a couple of coffee dates with friends. And I'm taking care of my favorite dog-nephew Prince!