Of the moment // 3.20.15
One of the reasons why I blog is simply to have the space to write: getting things "on paper" helps me to process my feelings and organize my thoughts. I also love having a record of my life over the past few years: a place that holds all of my stories, my photos, the ups and downs of travel. But sometimes, I also just want to remember and share the little things that brought me day-to-day joy. Every Friday, I'll give you a peek into the book I currently can't put down, a great restaurant discovery, a fun new product or an inspiring quote: a few things that I think you might enjoy before we all take off into the glory that is the weekend!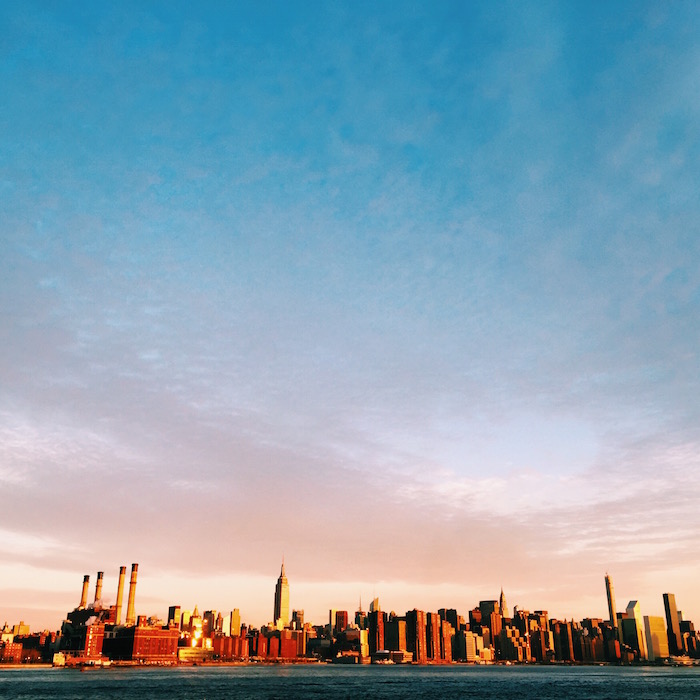 In things I accomplished this week: I worked out. That is basically the end of the story. I'm kind of obsessed with ClassPass right now, mostly because I have to book in advance–which means I have to show up. I did a Pure Barre class on Monday morning (and thus saw sunrise!), a spin class on Tuesday morning, a mat Pilates class on Wednesday night and a yoga class last night. And after doing yoga all weekend, I'm feeling super healthy and toned and fit. And it's crazy how much better I want to eat when I'm working out regularly–I don't crave nearly as many sweets or junk food, I'm drinking less and I'm more conscious about packing a healthy lunch (mason jar salads heyo!). Fingers crossed I'll be able to keep up this routine through spring and into summer.
Looks
Today is the first day of spring–and we're getting a snowstorm! It's been a weird week of straddling the temperature extremes: wearing flats but also a parka. I keep getting so excited for spring, and then remembering that it's actually 35 degrees out, so I need to put on a million more layers and not forget my beanie. (p.s. flats are by Dolce Vita and Everlane has a similar top!)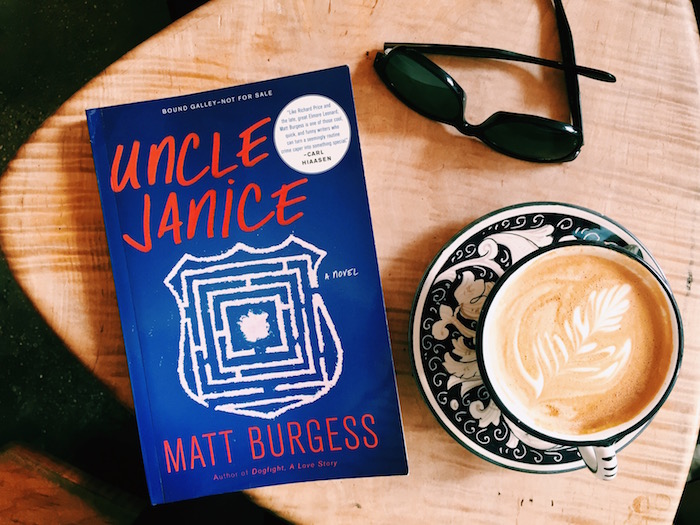 Reads
For one of my book clubs this month, we read Uncle Janice: it follows a 24-year-old undercover narcotics detective (aka an uncle in NYPD lingo) on the job in Queens. It was a bit of a departure from what I usually read, but it was enthralling all the less. I'm especially excited to discuss it next week–one of the girls is married to a NYPD officer and one is engaged to a Secret Service officer, so I'm hoping to get some insider insight.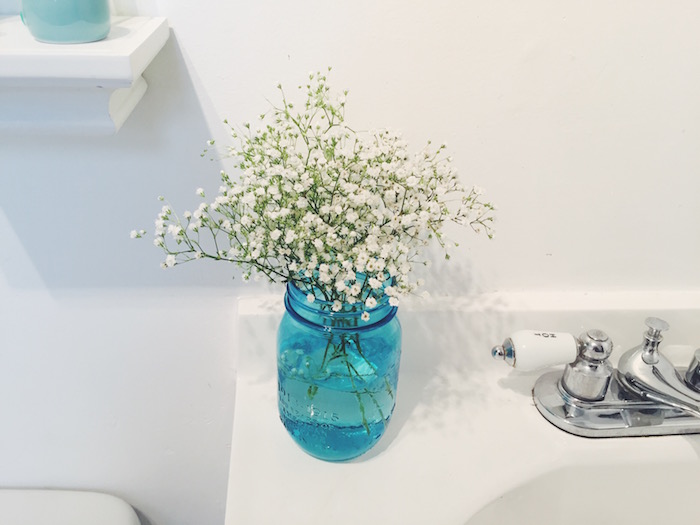 Blooms
My (very sweet!) boyfriend surprised me with roses earlier this week after a tough day, and I picked out a few of the baby's breath to put in a mason jar in my bathroom. It's so simple (and basically the ultimate hipster bouquet), but this little arrangement made me so happy!
Streets
Street art by Bradley Theodore seems to be popping up all over the place. I first spotted his incredible Karl/Anna piece on the LES last year, and then saw another Karl piece in the LES on Tuesday–and then I recognized another piece next to the bright pink Marc Jacobs store in SoHo. My new colorful favorite!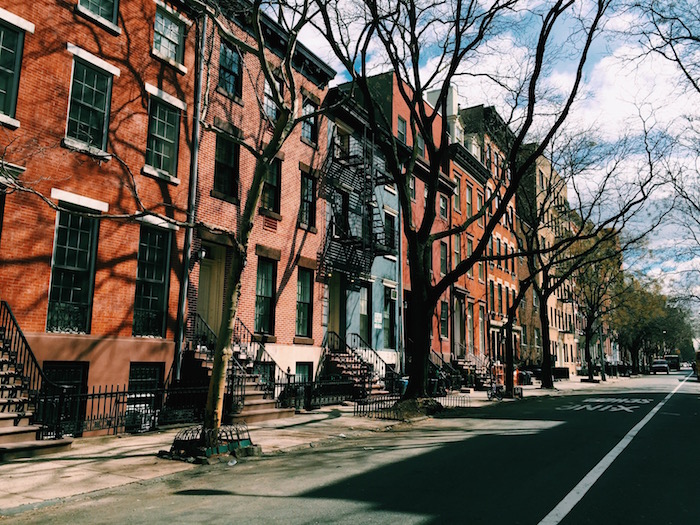 Words
"Luck is believing you're lucky." -Tennessee Williams
This weekend is one of those where I didn't have any plans–and now I have SO many plans! We're getting BBQ at Fette Sau and then bar-hopping in Williamsburg with a bunch of friends tonight. On Saturday, I have brunch with girlfriends in the travel industry at Holstee, then a Photowalk with Moment, then a birthday party! And on Sunday, I booked a facial in Tribeca and want to clean out my courtyard and do a massive spring cleaning of my closet. It's going to be a busy one, but full of so many of my favorite people and places! Yay!