Of the moment // 3.13.15
One of the reasons why I blog is simply to have the space to write: getting things "on paper" helps me to process my feelings and organize my thoughts. I also love having a record of my life over the past few years: a place that holds all of my stories, my photos, the ups and downs of travel. But sometimes, I also just want to remember and share the little things that brought me day-to-day joy. Every Friday, I'll give you a peek into the book I currently can't put down, a great restaurant discovery, a fun new product or an inspiring quote: a few things that I think you might enjoy before we all take off into the glory that is the weekend!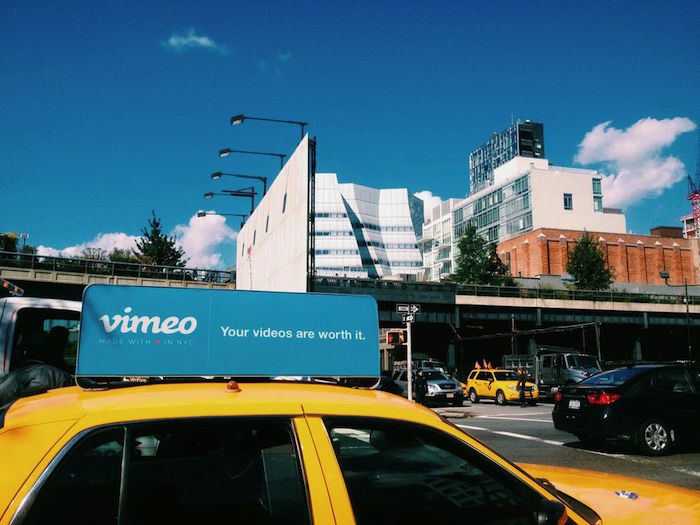 I rarely talk about my "real job" here, but this week was actually a really great one in the work department. I manage brand partnerships over at Vimeo, and the role itself is cool: I help connect big brands with independent filmmakers to make really awesome branded content (like this). We work in a gorgeous Gehry building and we get all sorts of free food (think cereal every day, bagels on Fridays and all the candy of your childhood dreams) and the people are just really laid-back and chill. Bonus: we now get free monthly manicures and massages–so my nails are all pretty, courtesy of Vimeo. But what really won me over this week was our "small group outing" arranged by HR with people from a bunch of different departments. We went to Escape the Room (and we did, in fact, escape the room with exactly one minute to spare!) and then had drinks and dinner at Spitzer's Corner, and it was just so great to get to hang out with really cool people (who also work at Vimeo). Also, today is payday (!), so I'm feeling particularly OK with giving in and living the status quo right now. (On that note: Vimeo is hiring–including a senior social media manager–so reach out if you're interested in joining the team!).
Looks
My current obsessions: navy blue, white, chambray and Everlane. Seriously. I realized that my LA staple outfit and my NYC staple outfit are basically the same thing: in LA, it was a white Everlane tank, chambray shorts and my brand-spanking-new Everlane navy sandals. And in NYC, it's a white Everlane v-neck, navy Everlane pants, a chambray top and the super-casual but super-cute Bensimon sneakers I picked up in Paris. I have a feeling I'm going to be working this rotation of white/navy/chambray through most of spring and summer–and alllll of the Everlane basics are going to a huge part of it.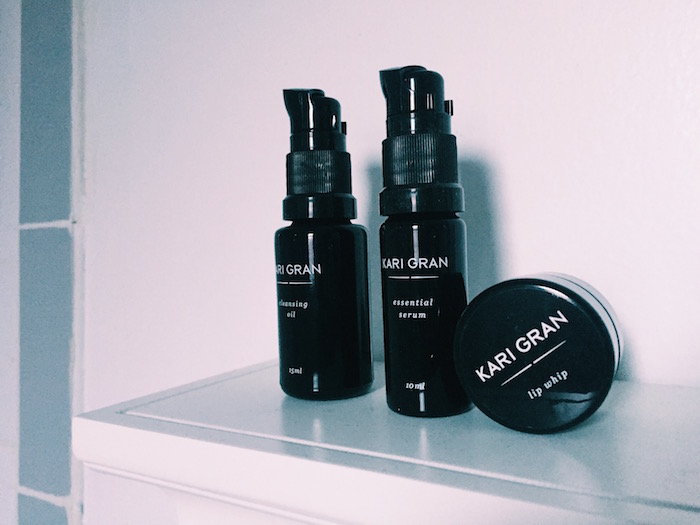 Beauty
I had not great skin as a teenager: think aggressive acne and an oily T-zone. I still have scars that remind me every morning about my refusal to take my mom's advice about picking pimples. All of that said: I'm wary about skin care products, and I'm even more hesitant about the current skin care trends that advocate PUTTING OIL ON YOUR SKIN. Because isn't that oil what I'm trying to get rid of?! However, I've been using Kari Gran all-natural and organic skincare  for a few weeks now and I'm already loving it. It has been a serious skin routine overhaul buuuut I feel like my skin is actually glowing (in the good way, not the too-oily way). On another natural oil note: I love using coconut oil to hydrate around my eyes before bed! Is anyone else into the oil skin care routine? Any tips?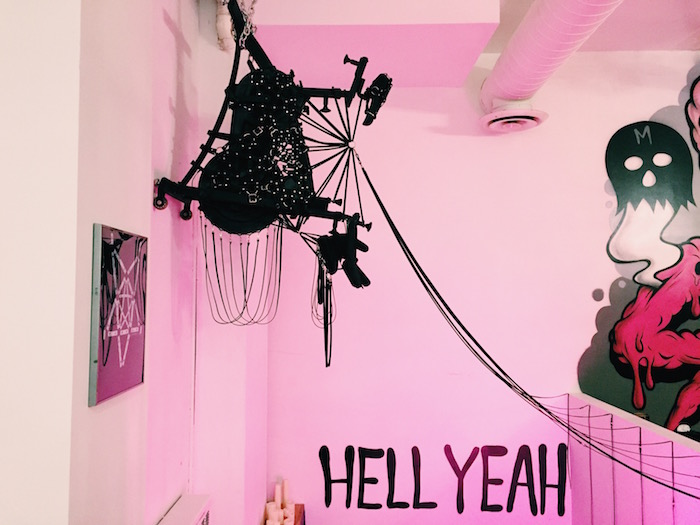 Gyms
This week, I also tried out ClassPass for the first time and oh em gee I am obsessed. Up until now, I've had a (not cheap) membership at a yoga studio near my house and a $20-a-month gym membership in Brooklyn (that is exactly what you pay for). Even though I love having a routine, I feel like I fell into a bit of a rut–and since all of the girls at work were raving about ClassPass, I finally tried it. I went to my very first barre class on Tuesday (how did it take me this long to try it!) and loved it, and then met a friend for spin last night (at Monster Cycle), which I officially love a million times more than Soul Cycle). Next week, I'm going to barre, open studio, pilates and yoga! I feel like my body is finally getting challenged again, and it's been a lot of fun to check out new studios and new neighborhoods. I'm also super motivated to go to as many classes as possible to make it worth it. Highly recommend if you need to mix up your workout pre-summer–ClassPass is in cities all across the US!
Eats
Mason jar salads are one of those things that I've seen on Pinterest for ages, but that I've never really had any inclination to try–until now! After totally splurging on all of the good stuff in LA–think crunchy almond French toast at Chateau Marmont and truffle pizza at Cecconi's and cocktails at Laurel Hardware–I needed a serious week of detox and healthy eating. So I went to Trader Joe's, basically bought all of the pre-sliced vegetables and threw them in a mason jar–and it was SO easy and delicious. I opted for balsamic vinegarette, radishes, kale, broccoli slaw, cabbage, walnuts, a tangerine and goat cheese. I can't wait to try out some more variations in the coming week–not only is it healthy, but it's super quick to make and easy to transport. I found this site super helpful in coming up with ideas for combinations!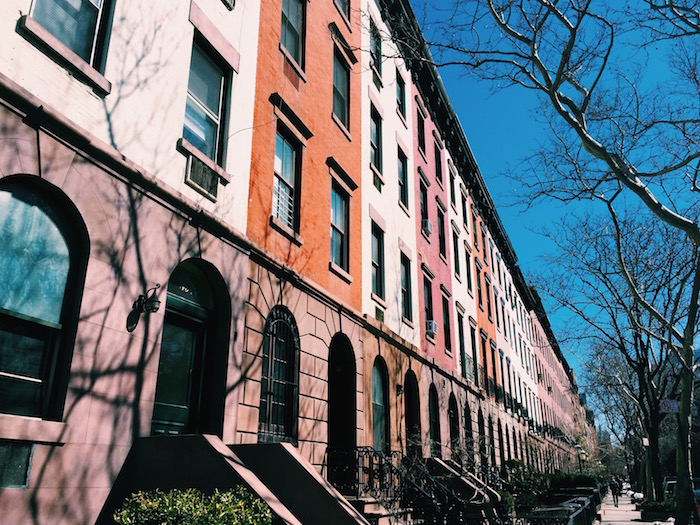 Words
"Laughter is sunshine, it chases winter from the human face." -Victor Hugo
This weekend, I'm going on the Get Quiet Yoga & Meditation Retreat–for the third time! In 2013, I had some great breakthroughs around relationships (and subsequently met my wonderful boyfriend) and in 2014, I decided to do my yoga teacher training. Even though I'm trying to limit my expectations for AHA! moments: I'm looking forward to a reflective, healthy, device-free weekend with lots of yoga and star-spotting and fresh-air breathing and reading around the fire.