The best of Providence, via Instagram
We spent the long President's Day slash Valentine's Day weekend at The Dean Hotel in Providence, Rhode Island–mostly because I did a fun little Instagram takeover for The Dean, but also because I am currently obsessed with exploring underrated hidden gems of cities on the East Coast. I feel like there are so many great little cities scattered across the Northeast that are beautiful and interesting and livable and not exactly on most travelers' top destinations. Alas, Providence is totally one of those places–and it's well worth a visit.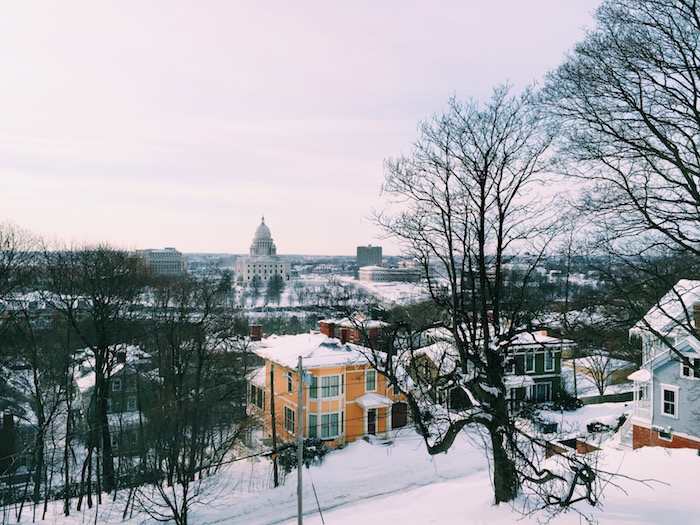 Since it's only a three-hour drive from New York City, it's perfect for a little (romantic) weekend getaway from the city. Providence is adorable: it retains a very small-town feel with quaint, colorful streets and quirky Brown University buildings, yet still has the varied food/drink/coffee shop options of a bigger city. It is also very COLD–so we were lucky that The Dean is a bit of a destination in itself (with great rooms plus a coffee shop/German restaurant/speakeasy cocktail bar on site), since exploring in sub-zero temperatures is not for the faint of heart. I definitely think Providence is worth a weekend adventure, although it might be more fun in good weather–especially since it's so walkable! Here are a few of the highlights: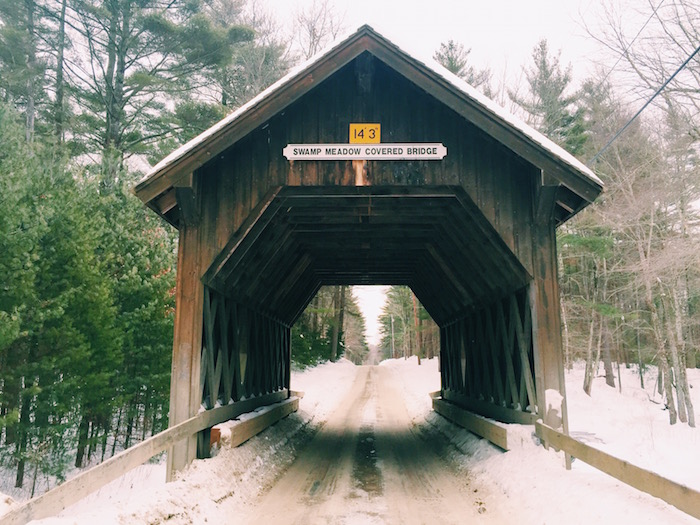 Because covered bridges are supposed to be romantic, we did a little detour through one of Rhode Island's covered bridges on Valentine's Day. According to Pennsylvania Dutch tradition, kissing under a covered bridge brings good luck!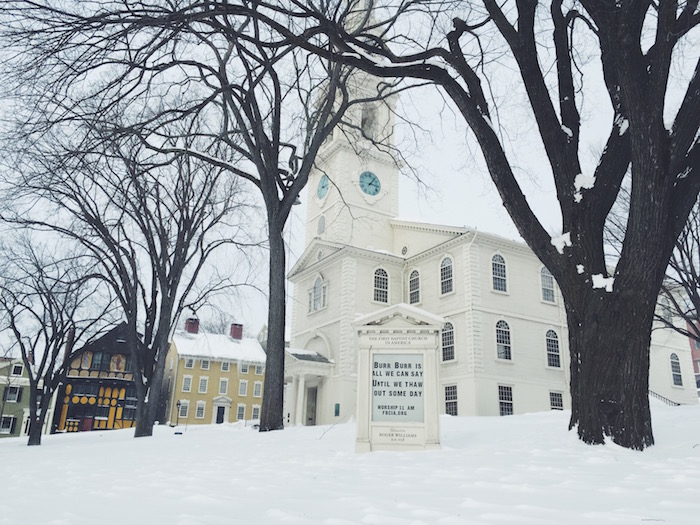 "Burr burr is all I can say / Until we thaw out someday": I loved this little bit of winter humor outside the beautiful First Baptist Church.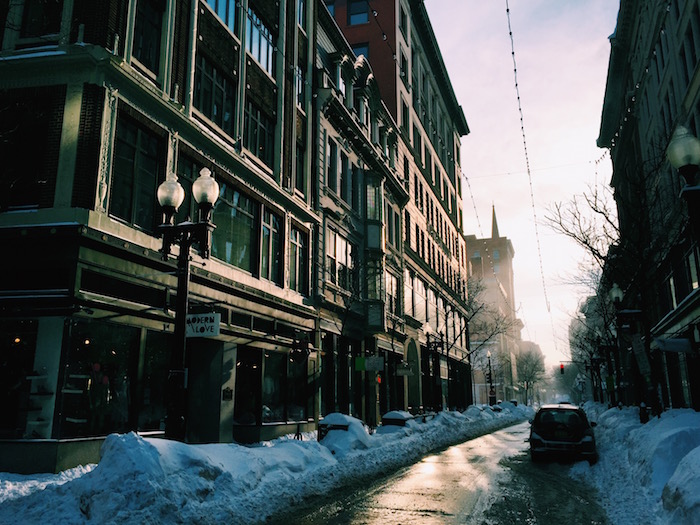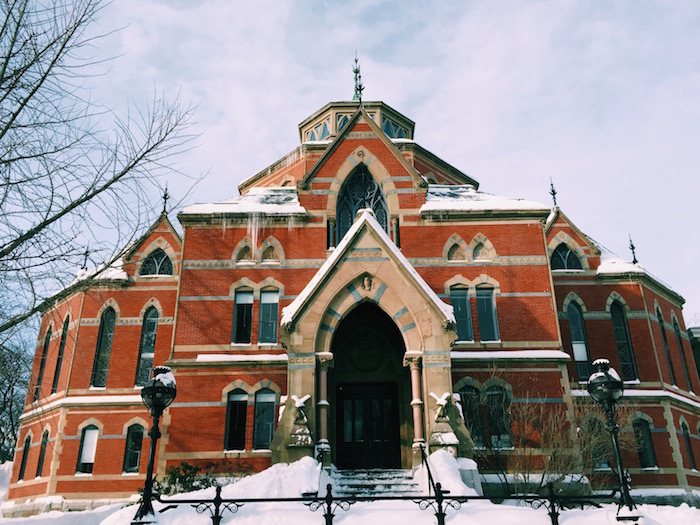 How gorgeous is this Brown University campus building? I can't even imagine getting to go to class in such a gorgeous place.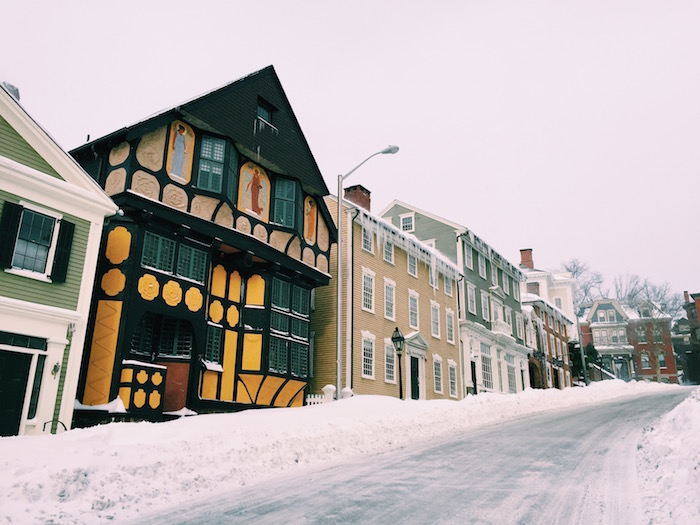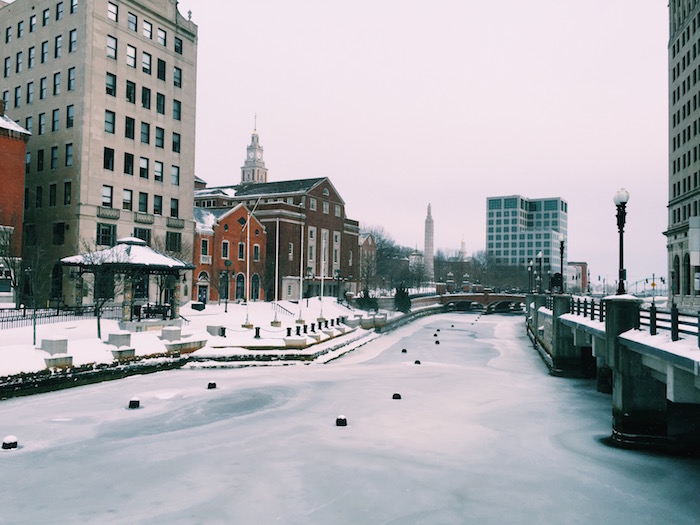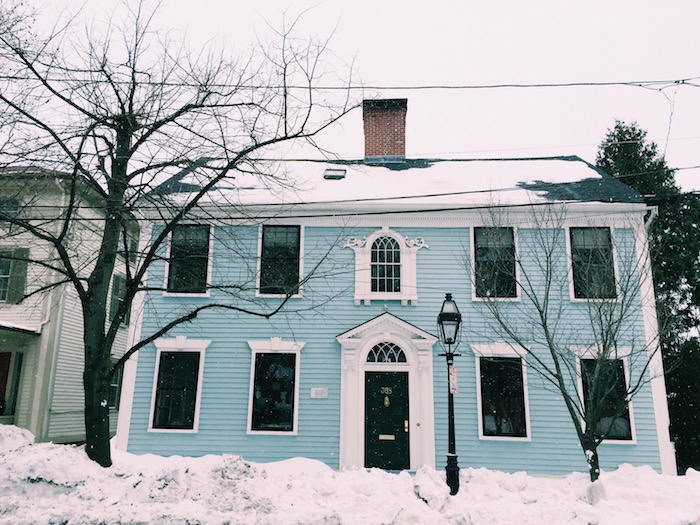 Example #1 of Benefit Street being the cutest street in Providence.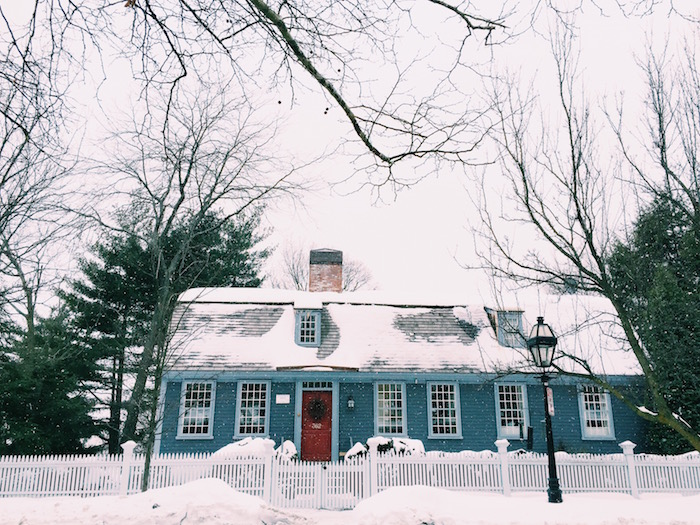 Example #2 of Benefit Street being the cutest street in Providence.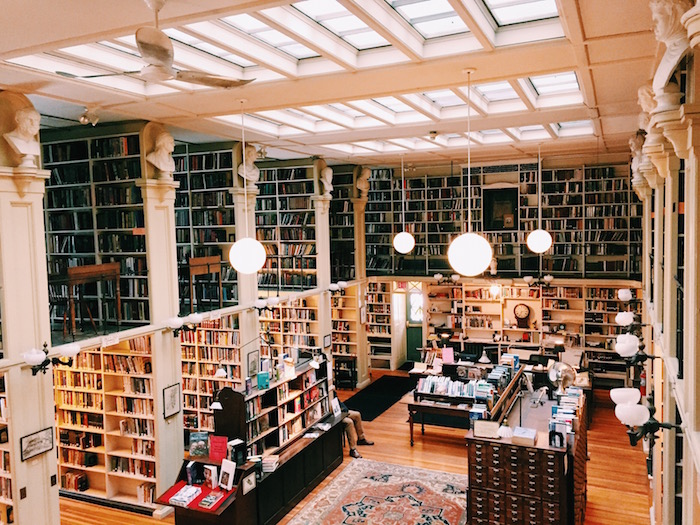 And in bibliophile paradise, I give you the Providence Athenaeum: a library that was founded before the Constitution was signed.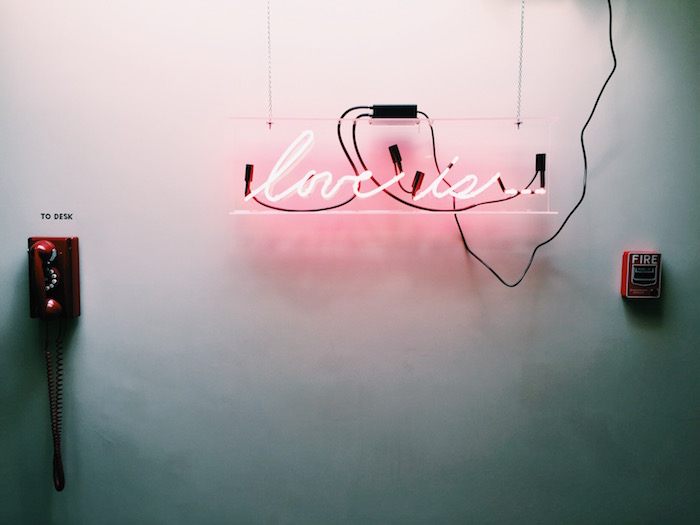 Special thanks to The Dean Hotel for letting me take over their Instagram. The Dean Hotel kindly provided me with complimentary accommodation, but all opinions are my own.
What's your favorite photo of Providence?