Postcard from the Marais
Without a doubt: the Marais is my favorite neighborhood in Paris. Part of this affinity is surely due to familiarity: my parents always rent an apartment right at Rue Vieille du Temple and Rue des Rosiers when we visit, and the streets surrounding our apartment always feel like coming home. Even as the neighborhood shifts–there are fewer haphazard vintage shops and more upscale boutiques, fewer Jewish bakeries and falafel shops and more high-end tea shops and chain restaurants–I love that I can still navigate the criss-cross tumble of one-way cobblestone streets without consulting a map.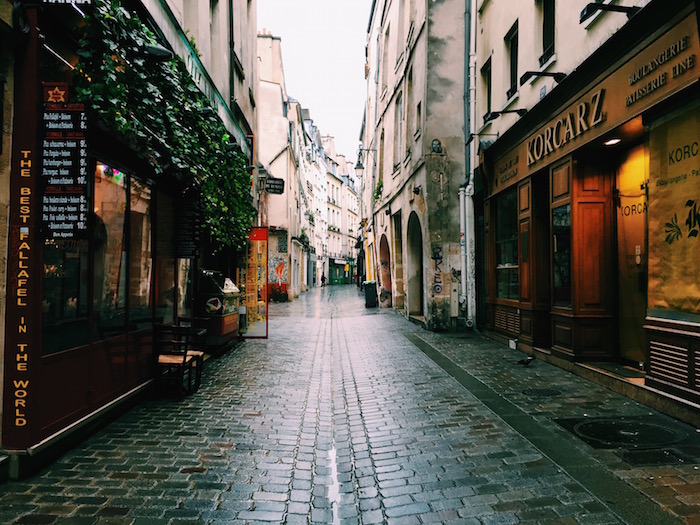 The Marais is traditionally the Jewish quarter, and it's still home to a synagogue, Jewish schools and a row of shops selling falafel, latkes and Kosher sweets. It's also a hub of gay-friendly bars and restaurants, with plenty of rainbow flags flying. But what I love most about staying in the neighborhood is that it combines a local neighborhood feel with incredible (tourist) convenience. We're just steps away from the BHV (one of my favorite department stores to actually shop in, since it's far more low-key than Galeries Lafayette) and Hotel de Ville (which always has interesting expositions) and a short walk to the Seine River, the Bastille market and Notre-Dame. Plus, since it's on the 1 Metro line: it's only one subway ride to the Arc de Triomphe, Champs-Elysee, Tuileries garden and Louvre Museum. I could go on and on about how much I love staying in the neighborhood, but suffice to say: if you're looking for a great base while traveling in Paris, the Marais is 100% what I recommend (and this . Here are a few favorite shots from wandering around our neighborhood: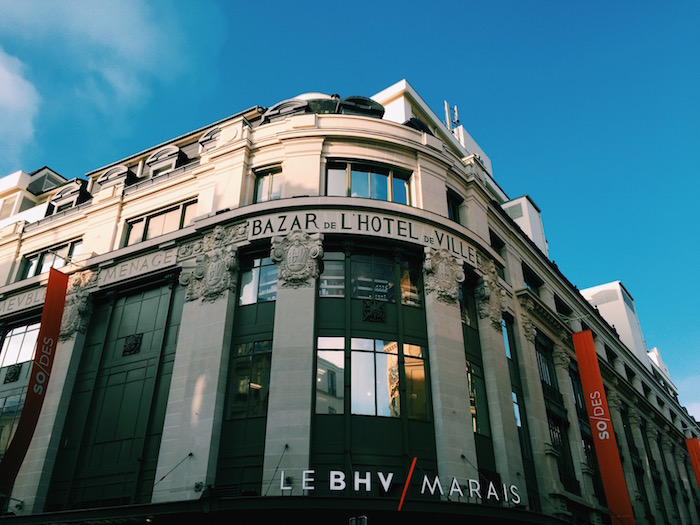 The BHV! There is a great view of Paris rooftops from the ladies' bathroom (pro tip!) and the extensive home goods and hardware section are also worth a look.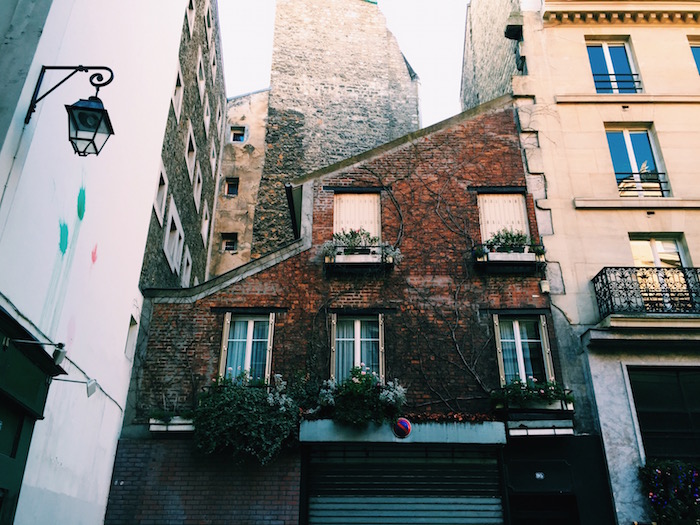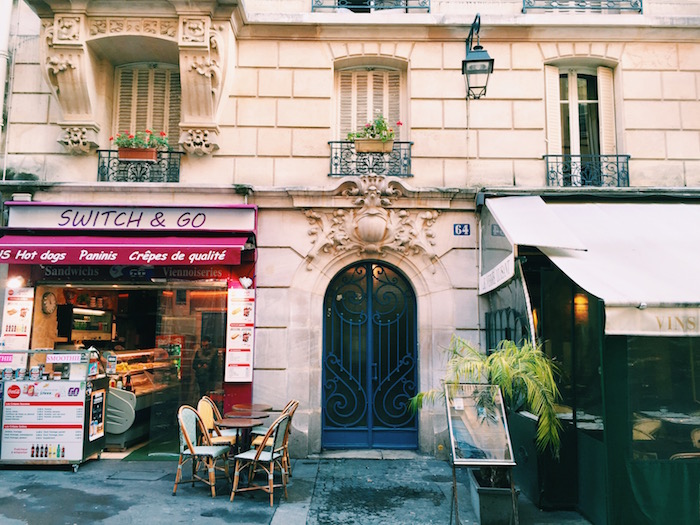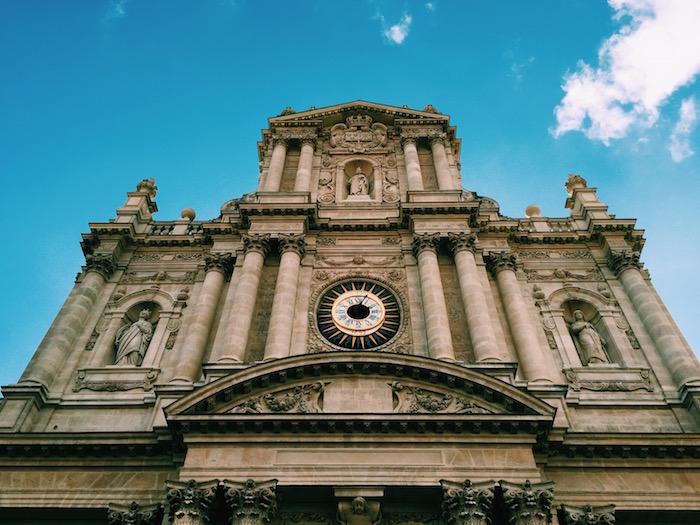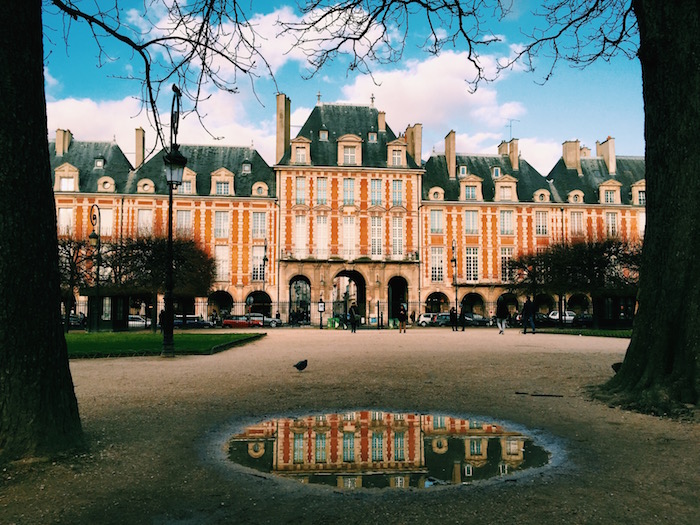 Hotel des Vosges is one of the oldest planned squares in Paris, and I think it's the most beautiful. When we visited Paris when I was still playing college lacrosse, I used to wake up early and go for runs around this square: the best start to the day.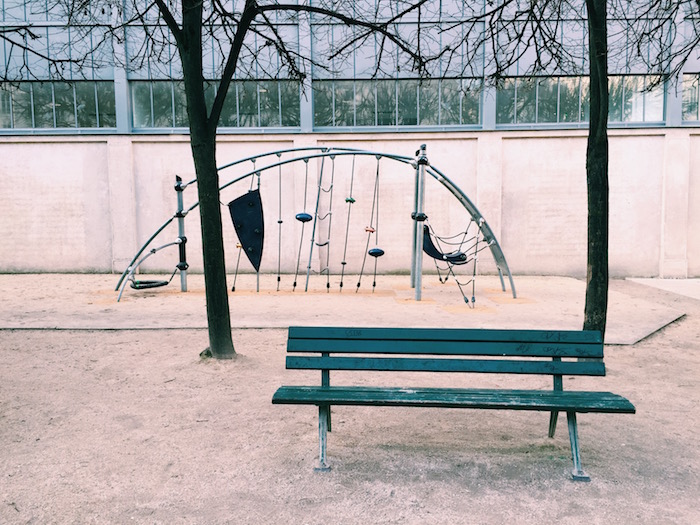 One of the things I love about Paris: even the playground seems art-inspired!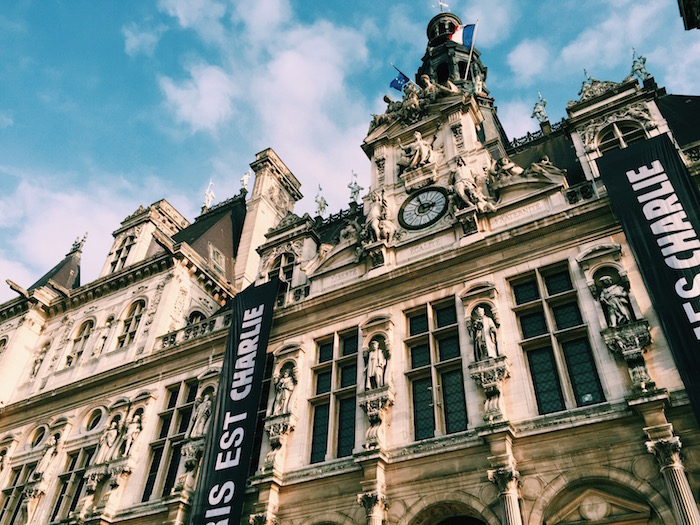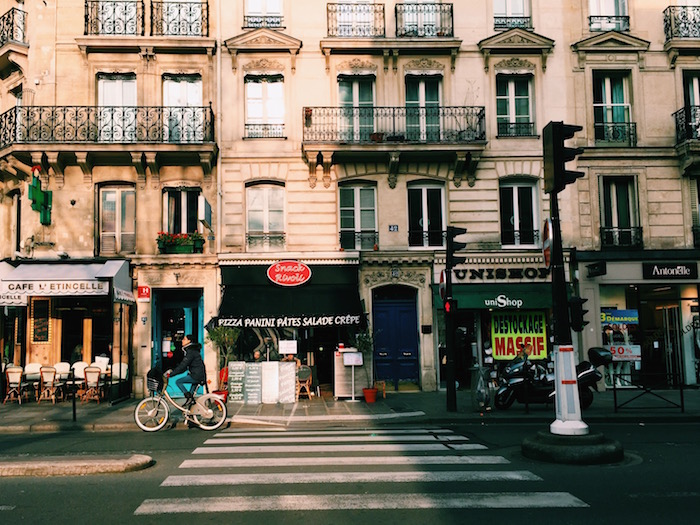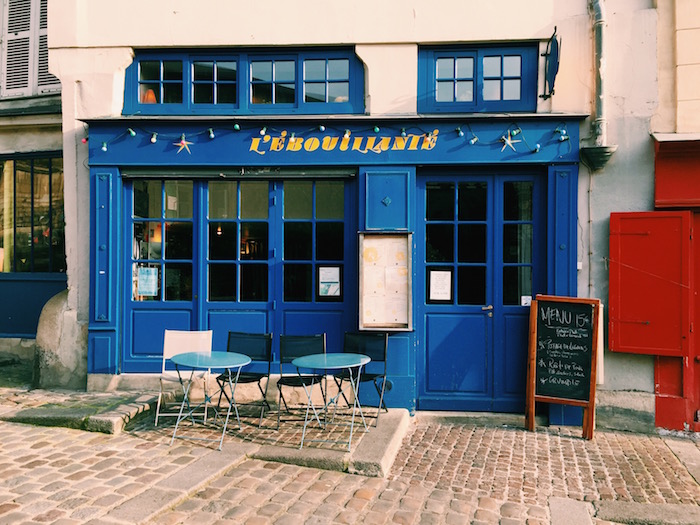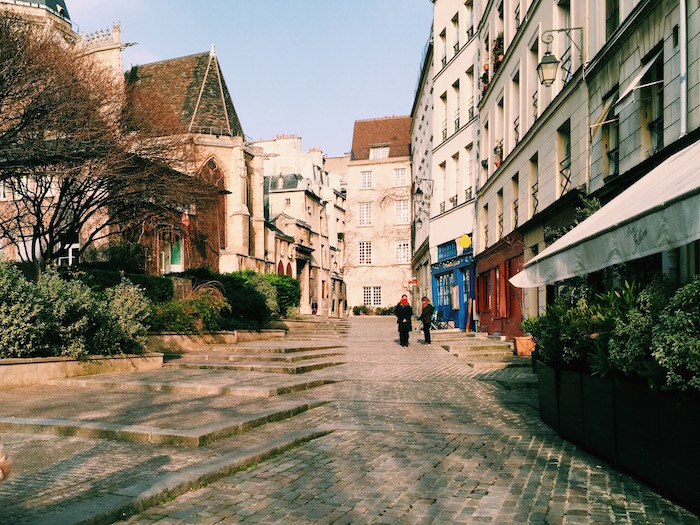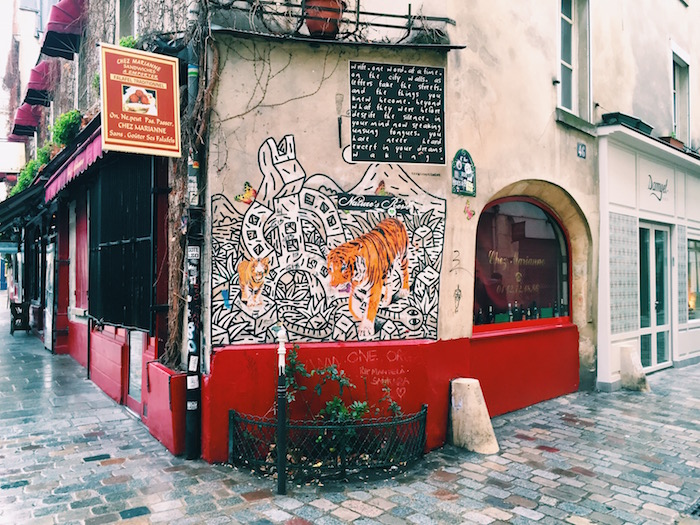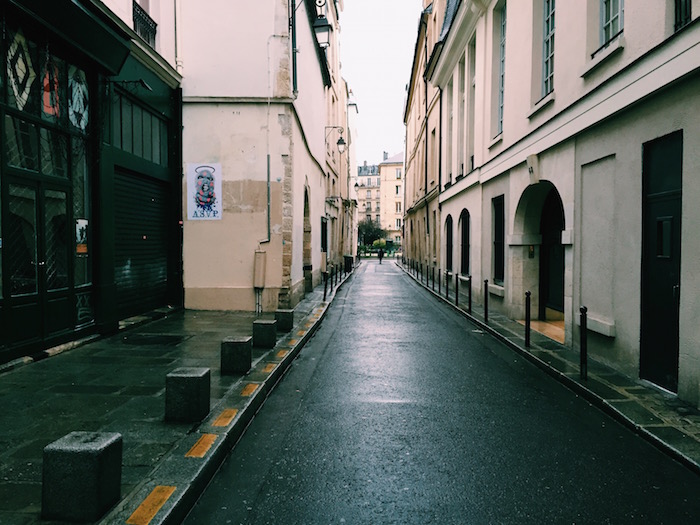 That arched doorway on the right is the back entrance to the apartment where we stay! This back street is SO quiet, which makes it really easy to sleep–especially since Rue Vieille du Temple on the other side of the building can be much more hectic.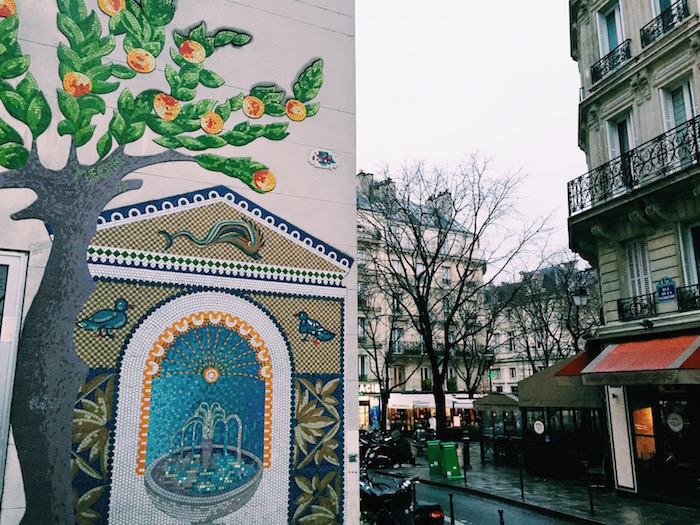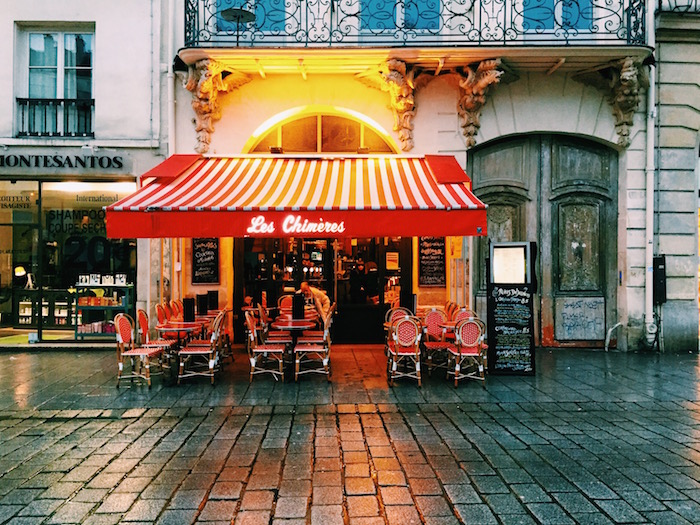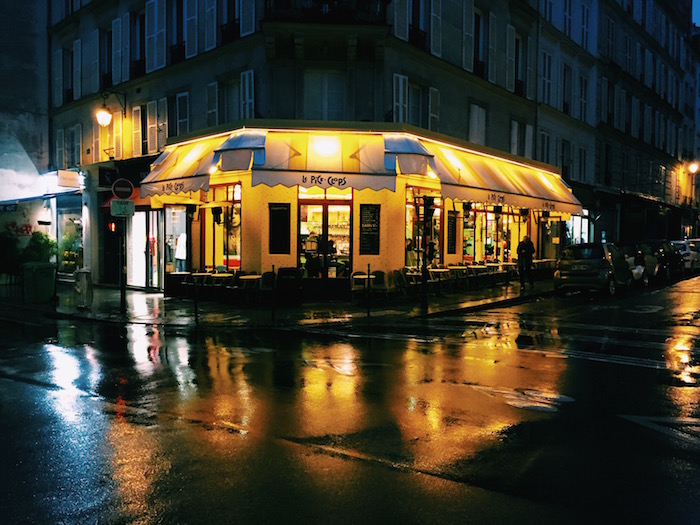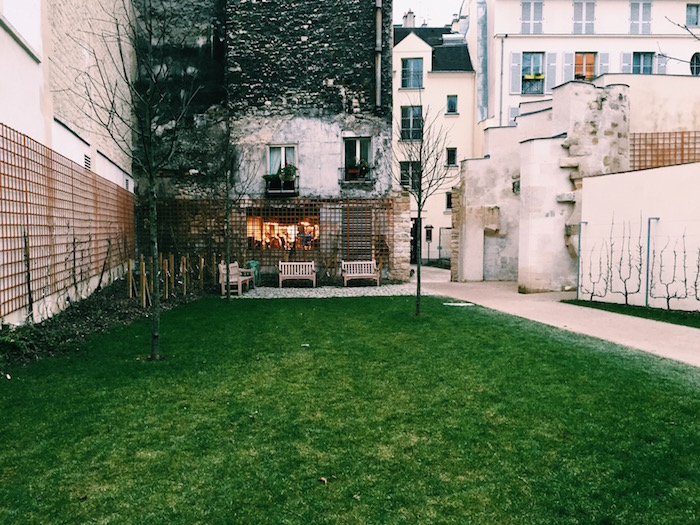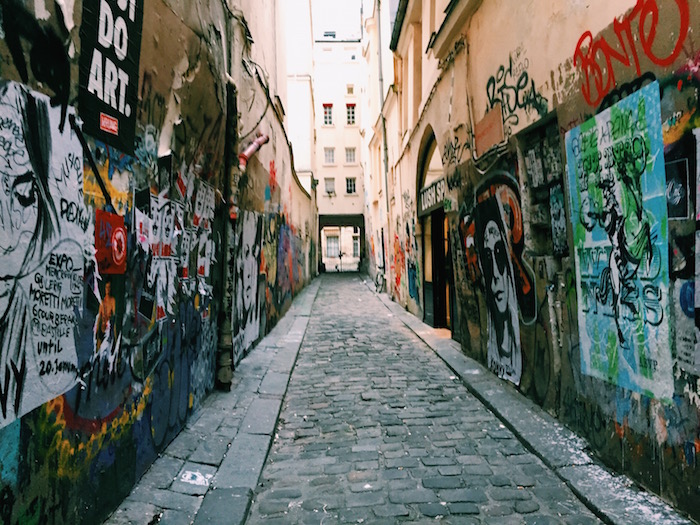 What's your favorite photo of the Marais? 
p.s. if you're looking for an AMAZING apartment rental, this one-bedroom rental is where my parents stay (and when I'm lucky enough to travel with my mom!) and it is fantastic.