Postcard from Mosaic House
For Christmas, my boyfriend's sister received a copy of Secret New York–and I just couldn't stop flipping through it, intrigued by all of the secret history and places of intrigue that I walk by every day without a second thought. So much so that I bought it basically the instant I was back in New York City–and have been using it as a way to get off the well-worn tourist (and local) track and discover new places.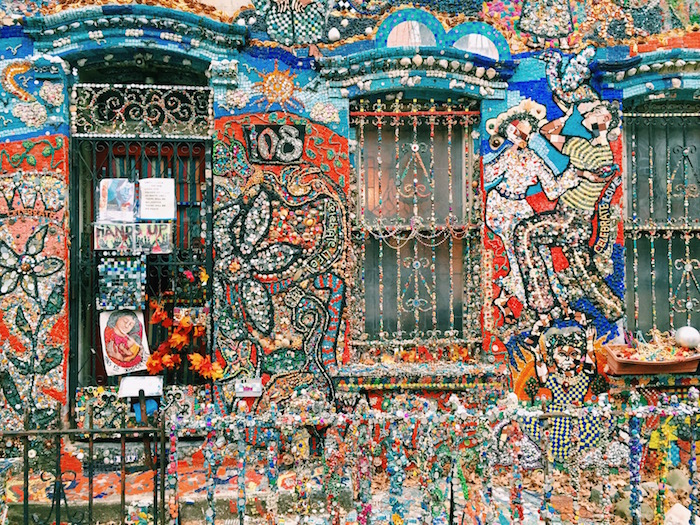 One of the first places that I sought out: the Mosaic House! Located on 108 Wyckoff Street on the border of Cobble Hill and Boerum Hill in Brooklyn, it's exactly what it sounds like: a house that has been turned into an intricate mosaic. I loved it because it would be SO easy to walk past this street and never realize that there is something so cool right around the corner–and because even if I did walk by it unknowingly, I'd probably just chuck it in the column of "New York is SO weird" sometimes.
In the artist's own words: "One day in 2001 I went outside and started gluing things to the front of my house. I have not stopped yet. My hope was to make a celebratory statement that would cheer and amuse. The neighborhood has embraced and encouraged the project. The joy of sharing it with strangers has made me very happy. The materials include shells, beads, buttons, jewelry, tiles, mirrors, broken cups/dishes and much more." Isn't that just so much fun?!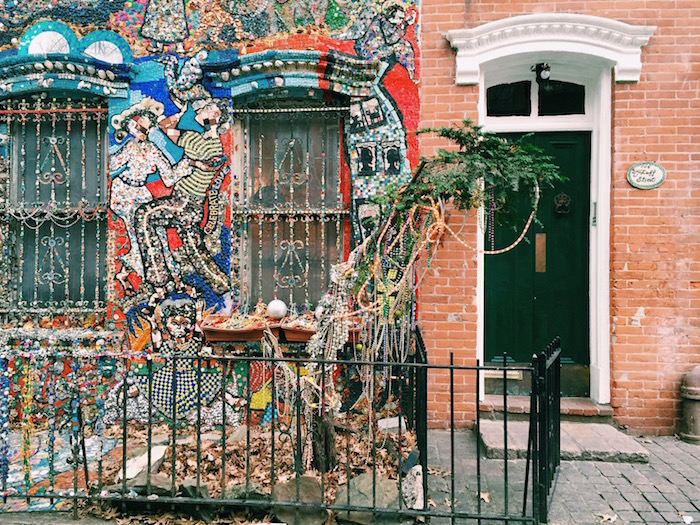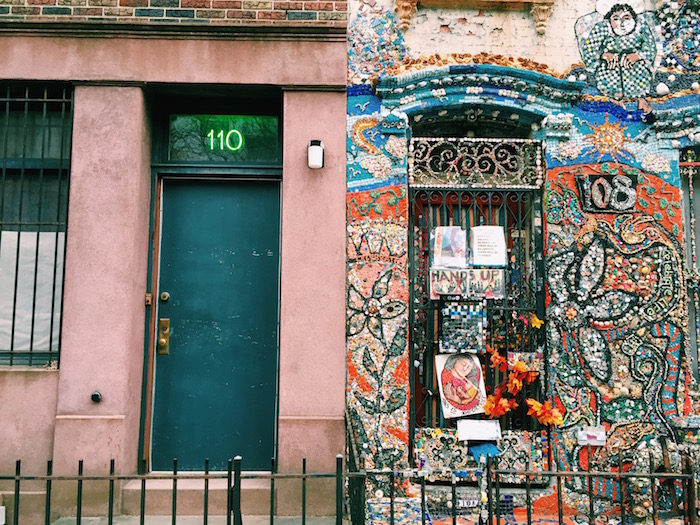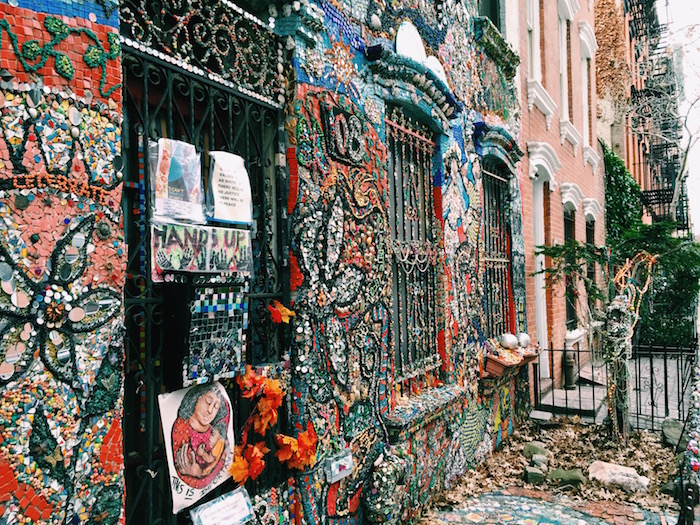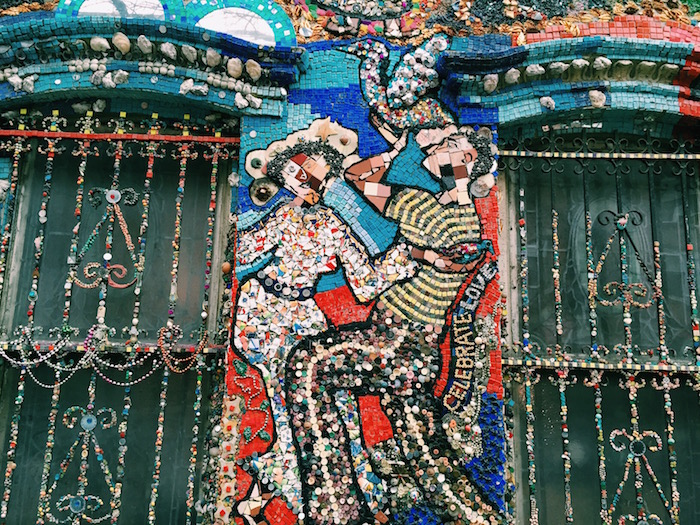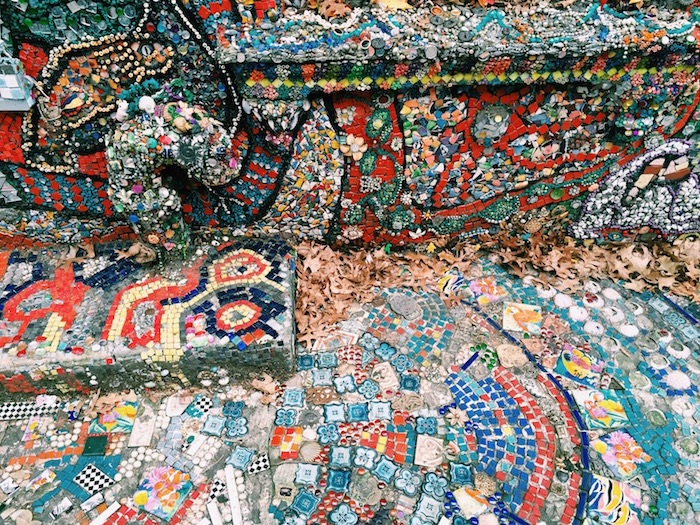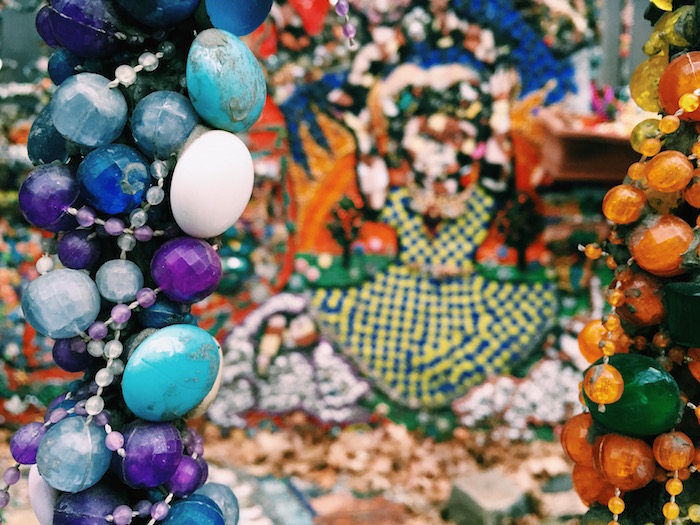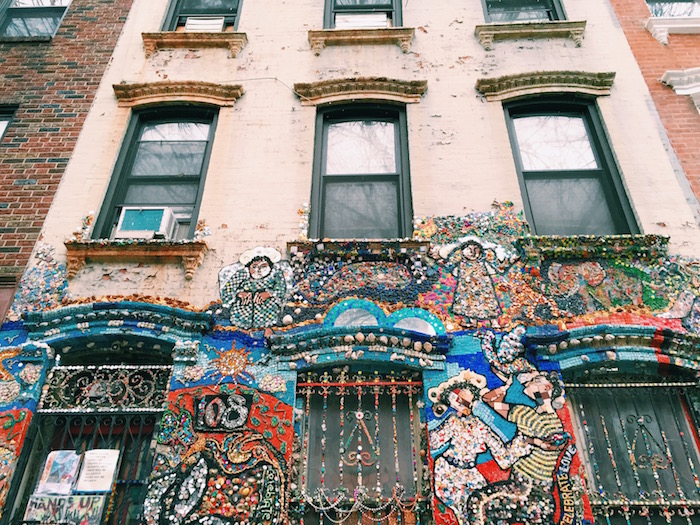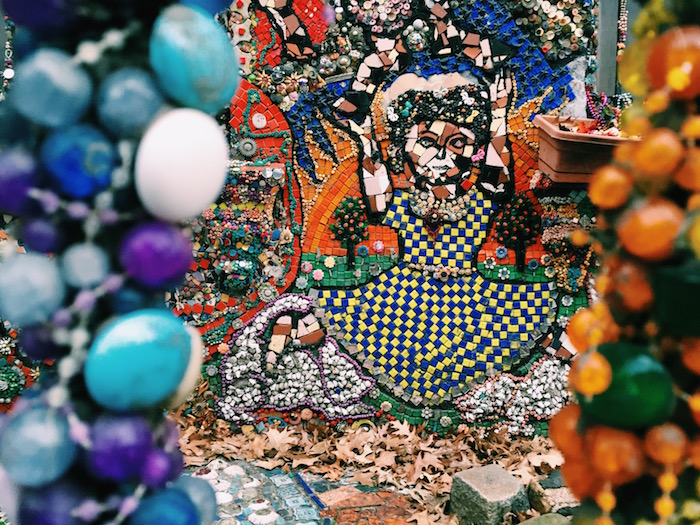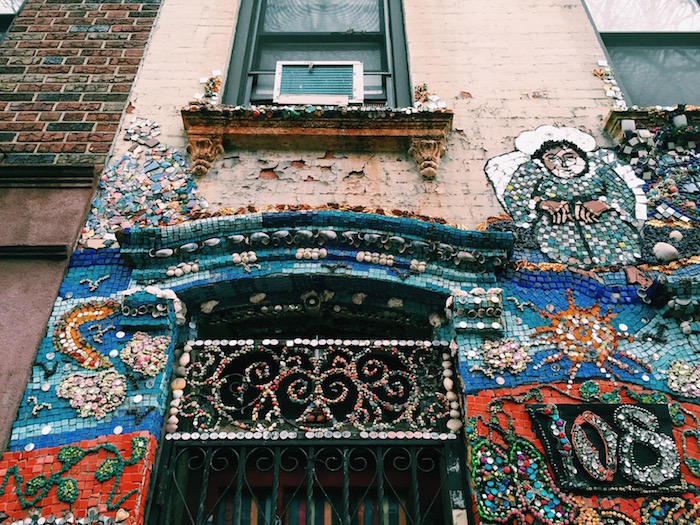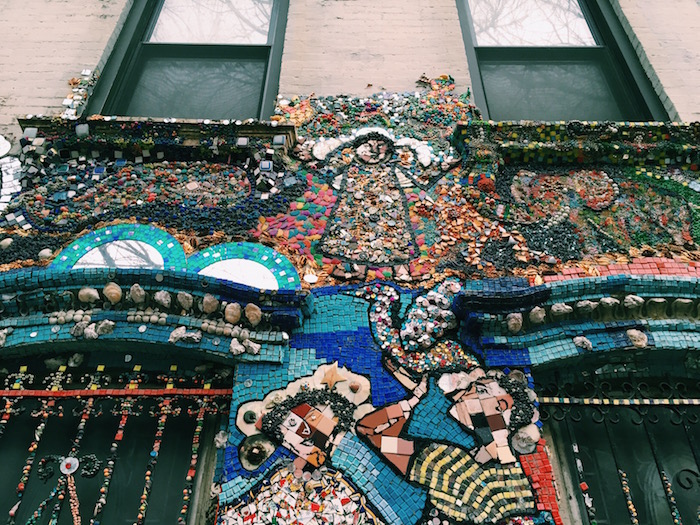 One of the things that I loved most about is that there is this inherent power that we have to be joyful, a power within us to control our situations that we don't always recognize. I feel like Susan Gardner, the homeowner and artist, completely owns her creativity and her environment and understands the limitless power of sharing that joy with others.
What do you think about Mosaic House? Love it or hate it?