Of the moment // 2.6.15
One of the reasons why I blog is simply to have the space to write: getting things "on paper" helps me to process my feelings and organize my thoughts. I also love having a record of my life over the past few years: a place that holds all of my stories, my photos, the ups and downs of travel. But sometimes, I also just want to remember and share the little things that brought me day-to-day joy. Every Friday, I'll give you a peek into the book I currently can't put down, a great restaurant discovery, a fun new product or an inspiring quote: a few things that I think you might enjoy before we all take off into the glory that is the weekend!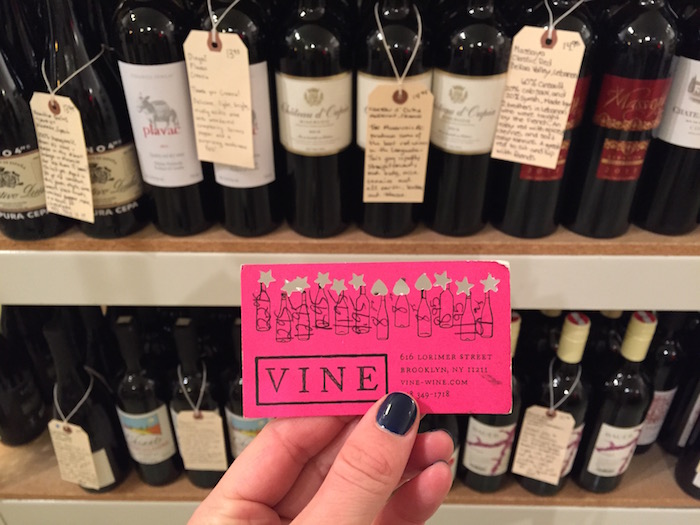 The highlights of this week: opening night for Larry David's Fish in the Dark (my boyfriend's Christmas present to me!), finally filling up my local wine shop's punch card for a free bottle of wine (after living down the street for more than a year!), make-y0ur-own-fancy-pizza night at my friend's house and finding time for my favorite yoga class. What I love about this highlights list is that it's such a crazy spectrum, from a Broadway premiere to working out–but it really sums up all of the things that I love about living in New York City. I love that there are options to do such genuinely COOL stuff, that I have such a stellar boyfriend and group of friends, and that I'm able to have such a solid healthy routine. Even with the snow and slush and black ice: February in New York City is off to a wonderful start!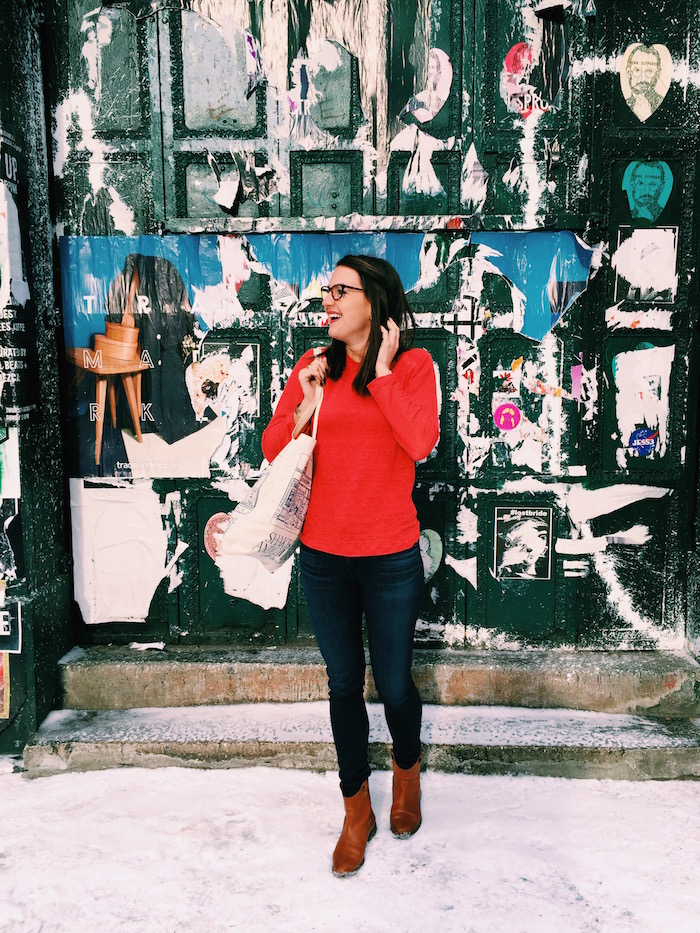 Looks
I'd like to call this my "nerd chic" look, complete with Warby Parker glasses and a tote from Shakespeare & Company in Paris. I've had glasses since I was 5 (seriously, cue the nerd alert) but so rarely wear them outside of the office or in photographs–but maybe I should change that? Considering it!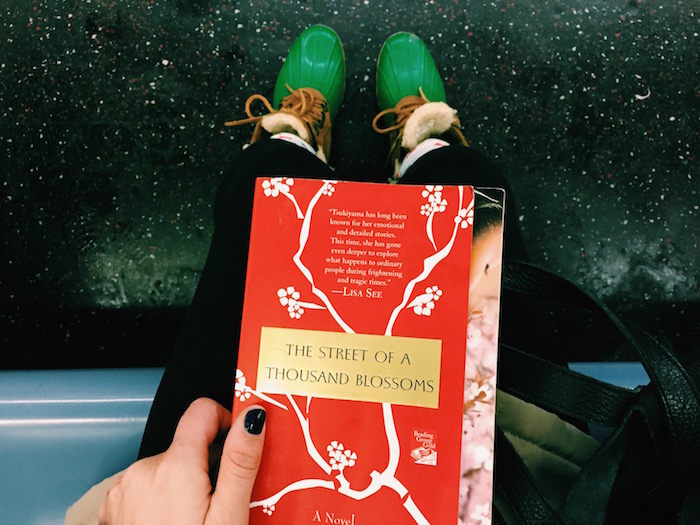 Reads
I was chatting with one of my friends from high school this week, and she mentioned that one of her goals is to read one book a month. It made me realize how lucky I am for my 30-minute subway commute: I get almost a full hour of uninterrupted reading time every day! Between my commute and my love of reading books for a few minutes before bed, it's easy for me to blow through about a book a week. This week: The Street of a Thousand Blossoms, another Asian-American WWII historical fiction book that my mom sent me (she ALWAYS knows what books I'll love!). I just started it, but I already can't put it down.
Knick-knacks
Did everyone see the SNL Super Bowl commercial parody with the Totino's Women's Activity Pack? I watched the Super Bowl at my boyfriend's place with some friends, and brought along my Anti-Stress Coloring Book and a pack of colored pencils–and shared a few pages with the other girls there. At one point, my boyfriend looked over and laughed: "It's like the women's activity pack!" Hilarious, but seriously: I am so in love with the concept of these coloring books. It's so nice to have an activity that doesn't involve a screen yet still stimulates your brain–and you end up with a pretty memento! p.s. how cute is my little dog friend Simba?!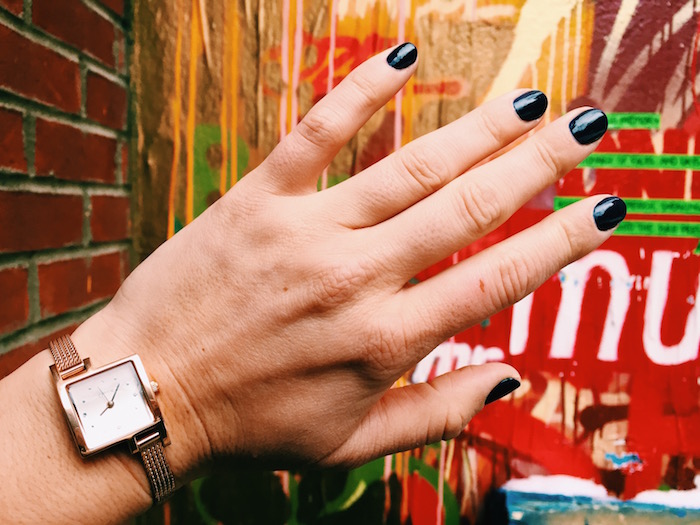 Jewels
One of my favorite things that I found in Paris: a new watch! I'm super into rose gold right now since it goes with both gold and silver jewelry, and I love the subtle detail of the strap and the square face. [Similar here]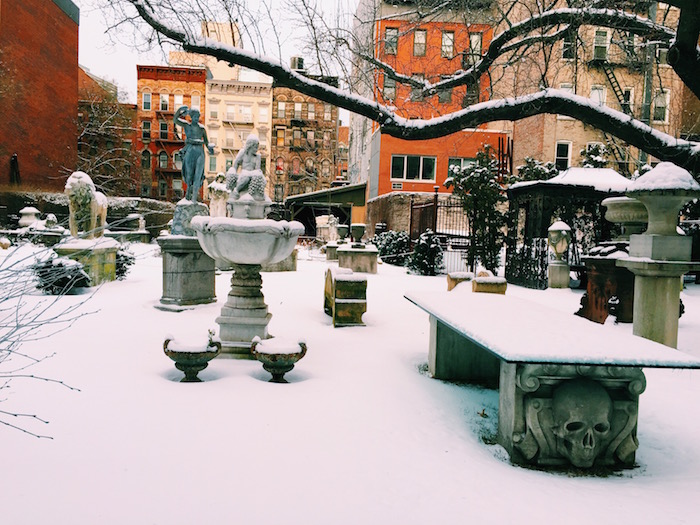 Words
"A kind word can warm three winter months." -Japanese proverb (via Victoria McGinley)
 This weekend, I'm squeezing in two of my favorite yoga classes, brunching with my favorite ladies to celebrate a birthday and grabbing coffee with my old roommate. Currently brainstorming a few other fun city adventures! 
p.s. next weekend, we're heading to Providence, Rhode Island! I'm most excited to stay at The Dean (hotel of all design-y Instagram fantasies) but would love any recommendations for cute cafes, streets worth wandering and a fun place for dinner.