Of the moment // 2.20.15
One of the reasons why I blog is simply to have the space to write: getting things "on paper" helps me to process my feelings and organize my thoughts. I also love having a record of my life over the past few years: a place that holds all of my stories, my photos, the ups and downs of travel. But sometimes, I also just want to remember and share the little things that brought me day-to-day joy. Every Friday, I'll give you a peek into the book I currently can't put down, a great restaurant discovery, a fun new product or an inspiring quote: a few things that I think you might enjoy before we all take off into the glory that is the weekend!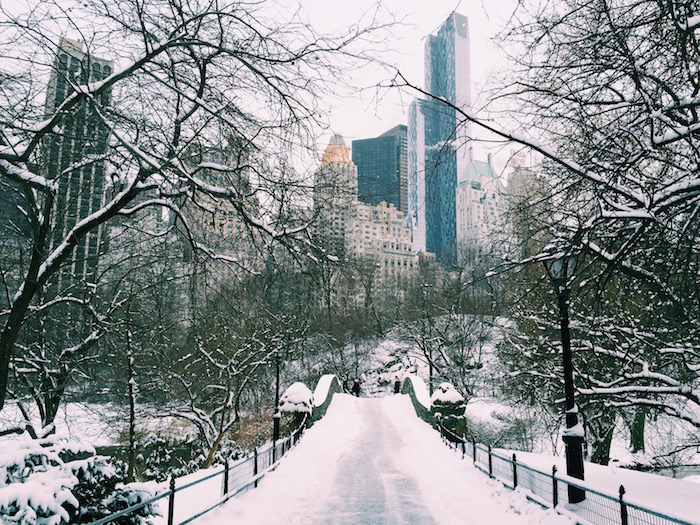 I feel like a fraud sometimes: touting a full life of travel and adventure, a life where you create and follow your intentions–but then working full time and struggling to find vacation days and feeling trapped by the rat race cycle and depressing winter weather. I'm straddling these two worlds–one of settled-down success in which I try to be an ambitious employee and upbeat girlfriend and chic New Yorker, and one of a travel-lifestyle blogger who deigns to give advice (which implies that perhaps she's figured it all out). It's a weird juxtaposition to live. It's surprisingly easy to take a photo of a door (or a snowy Central Park, or a bustling avenue) and caption it with an inspirational quote, and then spend an indeterminate amount of time cursing the slippery streets and feeling sad. That's kind of how this week was: I'm feeling very February and kind of over New York City at times, but I had coffee dates with a few of my favorite people and hosted a brand-new Brooklyn book club with some kick-ass ladies and had super relaxing but productive mornings. It's all about balance, right?
Take Me Back
I know I just got back…but can I go back to Paris already? I wrote a little piece for Passion Passport about my ongoing Love Affair with France, and it reminded me just how much I love life in France and how grateful I am that I became a Francophile at such an early age.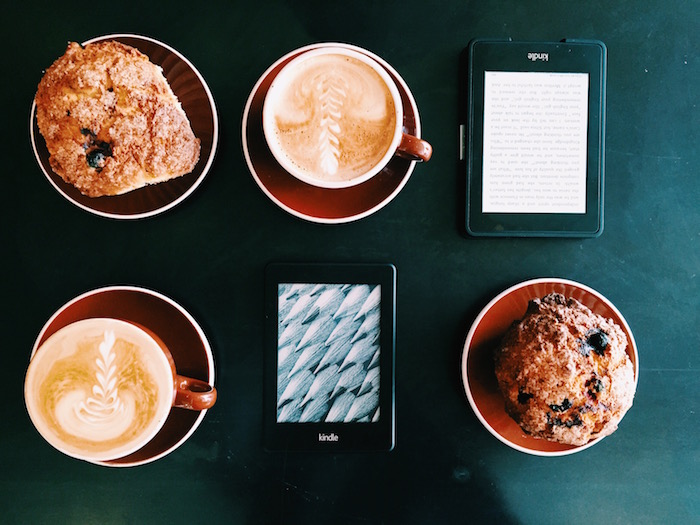 Reads
So last year, my boyfriend's roommate told us about Lonesome Dove: it's this epic Western novel that seems daunting because it's so long, but it's really just this wonderfully simple and engaging story that completely sucks you into life on the open plains. We both absolutely loved it, and I've recommended it to so many people! Recently, the same roommate told us we had to read The Pillars of the Earth: it's basically the medieval version of Lonesome Dove. My boyfriend read it last month (and is currently reading the sequel!) and has been bugging me to read it ever since so that we could chat about it. I started reading it on my Kindle last week, and it is SO good. It's super long and there is a lot of bloodshed, but the story is great (there is some romance to go along with the violence!) and it's an interesting little peek in life in the Middle Ages. (p.s. we now have matching Kindles and matching breakfast orders and are reading the same author…)
Blooms
Fresh flowers are my absolute favorite thing to splurge on, simply because I feel like they genuinely brighten my mood (and the room!) every time I see them. With a winter that feels never-ending, I purchased a little bit of springtime via The Bouqs. Making me so happy!
Streets
One of my favorite things about living in Williamsburg: walking by walls like this.
Words
"I wonder if the snow loves the trees and fields, that it kisses them so gently? And then it covers them up snug, you know, with a white quilt; and perhaps it says "Go to sleep, darlings, till the summer comes again." -Lewis Carroll, Alice in Wonderland
This weekend is shaping up to be super fun! I'm going to try to make my favorite sweat and flow vinyasa yoga class on Friday night and a laid-back vinyasa class on Saturday morning (and maybe even a restorative class on Sunday afternoon). I have a couple of coffee dates to catch up with girlfriends and a super relaxing acupuncture session. And my favorite: my boyfriend and I are having a late-night date at Comedy Cellar–last time we were there, we saw Louis C.K.!