Of the moment // 2.13.15
One of the reasons why I blog is simply to have the space to write: getting things "on paper" helps me to process my feelings and organize my thoughts. I also love having a record of my life over the past few years: a place that holds all of my stories, my photos, the ups and downs of travel. But sometimes, I also just want to remember and share the little things that brought me day-to-day joy. Every Friday, I'll give you a peek into the book I currently can't put down, a great restaurant discovery, a fun new product or an inspiring quote: a few things that I think you might enjoy before we all take off into the glory that is the weekend!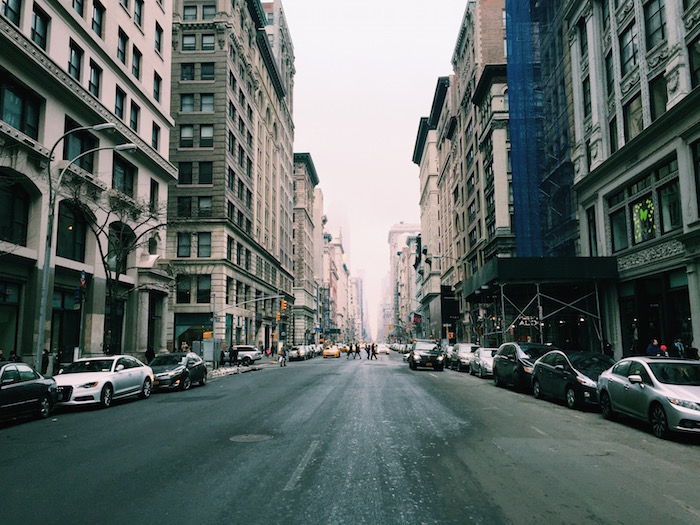 As much as I adore living in Brooklyn, I have a serious crush on the Upper West Side. You're surrounded by parks: I love long walks along the Hudson in Riverside Park, while Central Park is as close to a outdoors-y escape as you'll get in New York City. Bonus: the streets are clean, the brownstones are stately and I'm obsessed with the ham-and-cheese croissants at Zabar's. All of this is to say that we had a little stay-cation on the Upper West Side this week! One of my favorite parts was seeing American Sniper at the AMC on 84th Street: it's a movie theater with straight-up LEATHER RECLINERS, and it is the best going-to-the-movies experience around. Add in an in-building gym and starting my mornings with a doorman who opened the door for me and said good morning (this was seriously one of those little things that really blew me a way) and Mercury going out of retrograde, and this week was pretty stellar.
Eats
To really make this week a true stay-cation: we finally tried out Blue Apron! Blue Apron is basically a way to cook at home if you can't cook: they deliver fresh, pre-measured ingredients and easy recipes to your door. I've been hesitant about trying it out because I feel fairly confident in the kitchen: I'm no Julia Child, but I can follow a recipe and I'm handy with a crockpot. Even if it doesn't become a regular thing, I'm so glad we tried it out! It was super easy for my boyfriend and I to split the tasks, the meals were delicious (my favorite was the rigatoni with wild mushrooms and swiss chard–amazing because I usually don't even like mushrooms!), and the price point is pretty affordable ($60 for three meals for two people). I was also impressed by the portions–we had more than enough food for the two of us! Overall: I don't know how often we'll do it (because I like to cook, and we are blessed with copious delicious restaurants outside our door and also that deliver to our door), but it is definitely a fun way to experiment with cooking and get some new meal ideas.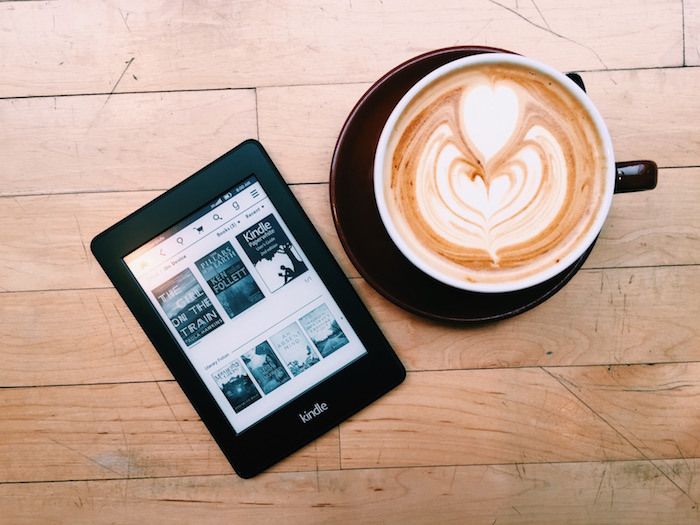 Reads
So my trusty Kindle broke the day before we left for Paris–or at the very least, had just had enough of things and decided to stop charging. After a few weeks of juggling paper books on crowded subways,  I finally splurged on a Kindle Paperwhite this week, and I am so in love with it already! It's just so darn convenient and wonderful. I downloaded The Girl on the Train immediately and finished reading it within 48 hours because oh em gee I am a sucker for crime thrillers. It's basically the next Gone Girl, and it was SO. GOOD.
Drinks
I caught up with my old roommate for a late Sunday morning coffee at Ost Cafe in East Village, and I can never decide what I love more: the lattes, the sunny window seats or the perfectly crumbling tiled floor.
Looks
Since my friend Jillian lives on the Upper West Side, we added a walk in Central Park to our weekly coffee date! Those blue, sunny skies are insanely deceiving: it was COLD. We took off our jackets for approximately 30 seconds to snap these photos, and then immediately bundled back up. Even though it was chilly, it was so nice to start the morning with a brisk walk in a relatively uncrowded park.
Words
"Love is the irresistible desire to be irresistibly desired." -Robert Frost
This weekend, we're going to Providence, Rhode Island! I can't wait to stay at The Dean Hotel (I swoon over their Instagram all the time), take #HousePortraits on Benefit Street and generally have a lovely, low-key long weekend away with my sweetheart!