Date night: Broadway show!
So what's funny is that I feel like the standard date night in New York is dinner and a show–and yet, in two and a half years of living here, I had never been to a Broadway show! Although I've gone to musicals in San Francisco and London, going to a Broadway show in New York City wasn't at the top of my priority list. Part of it was cost (tickets can cost upwards of $120), part of it was because it was in Times Square (a place I avoid whenever possible) and part of it was just because it seemed so typical. Even so, I've heard so many friends rave about the quality and variety of shows here that I knew it would be at the top of my list for 2015.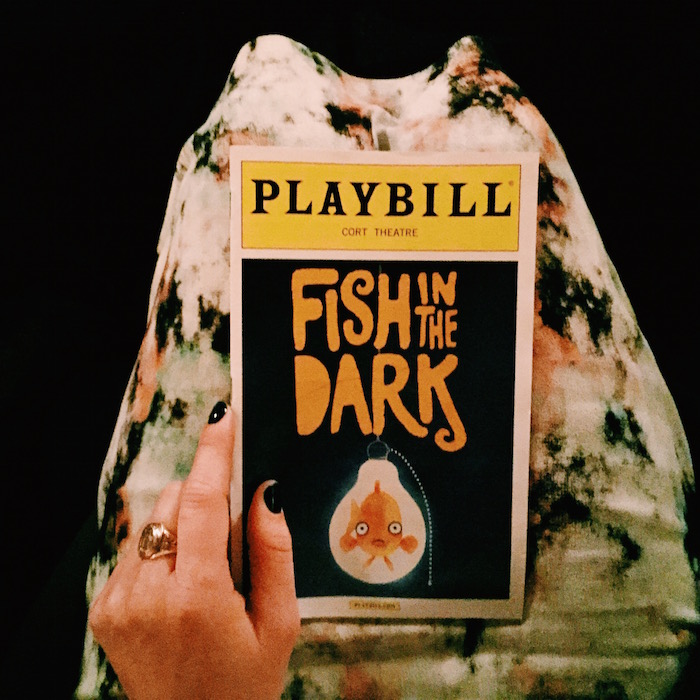 Alas! I was delighted when I opened my Christmas present from my boyfriend: opening night tickets to Fish in the Dark! He introduced me to Curb Your Enthusiasm when we first started dating, and Seinfeld was one of my first glimpses into life in New York City–so it was perfect that my first show was Larry David's debut on Broadway.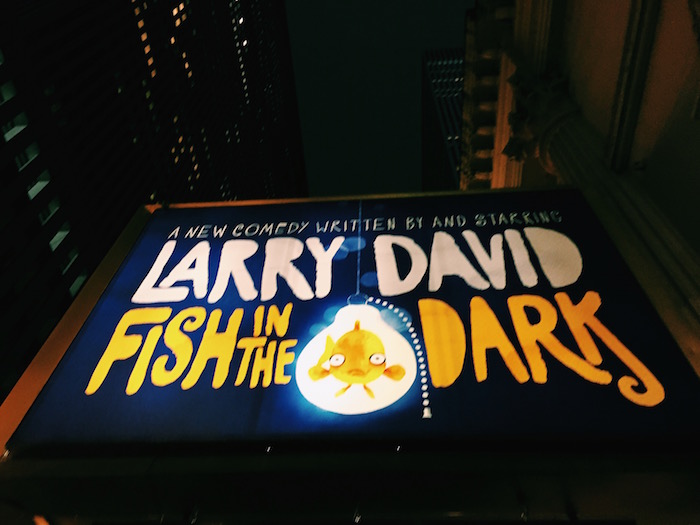 Since the show opened on a Monday night, we kept it fairly low-key (although I did insist on putting on a dress and actually doing my makeup). We popped into the W Hotel Times Square for a drink before the show: my boyfriend got a dirty martini, and I ordered a glass of champagne, which are our standard "fancy" drinks. Then we walked over to the Cort Theater (battling a blizzard and plenty of sidewalk slush), and promptly ran into one of my boyfriend's friends from high school at the theater bar. It's crazy what a small world New York City can be sometimes!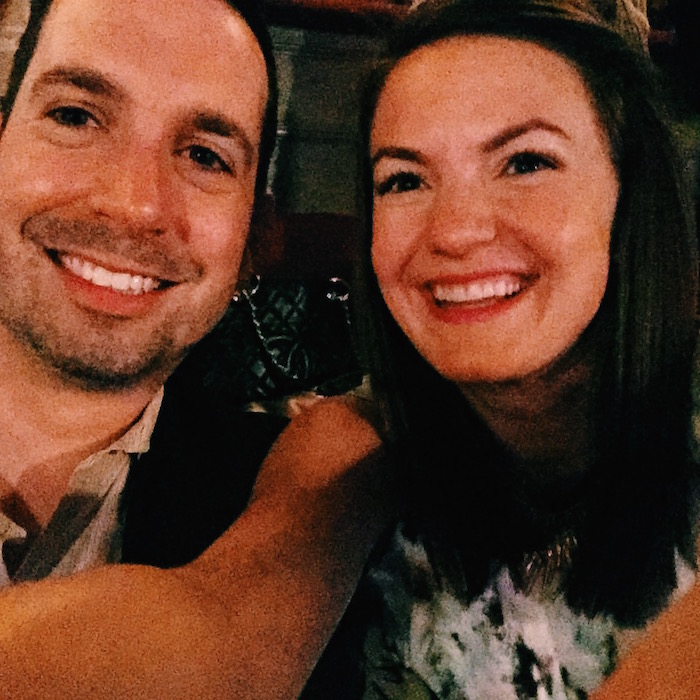 The show itself was exactly what you'd expect from Larry David: super funny, and very down-to-earth. Overall, it was just such a fun experience and such a nice excuse to get dressed up on a Monday night. It really started the week on such a fun note–I almost want to make more big plans for Mondays in the future!
Highly recommend Fish in the Dark if you're looking for a funny show on Broadway–and now I can say with confidence that it is worth making it to a Broadway show next time you're in New York City.
Have you been to any shows on Broadway? What do you recommend?