Postcard from Charlottesville
Over the holidays, I headed down to Charlottesville, Virginia to spend Christmas with my boyfriend's family. Although my boyfriend is a born-and-raised Manhattanite, his uncle was a law professor at University of Virginia and his aunt worked in PR department at the university–so my boyfriend has years and years of fond memories of Christmas in Virginia.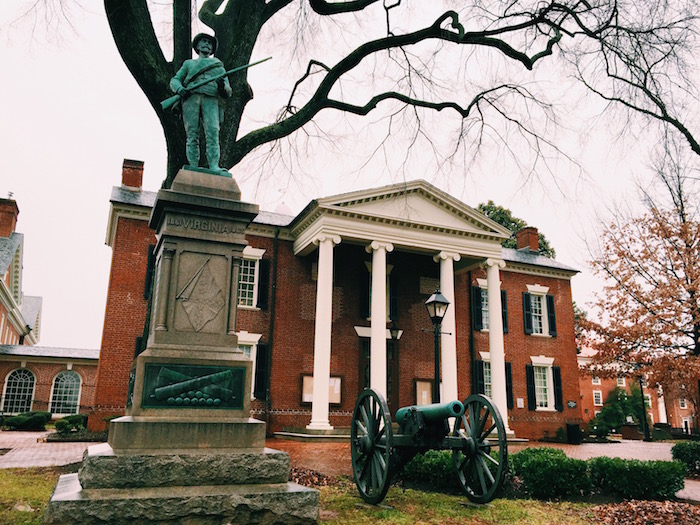 I was thoroughly looking forward to some mild winter temperatures and exploring an adorable Southern town–and Charlottesville didn't disappoint on either front! We were blessed with sunshine and 60 degrees every day, perfect weather for exploring historical downtown Charlottesville, the University of Virginia grounds and Thomas Jefferson's Monticello. I loved the grand Southern architecture, particularly accented with plenty of cheerful Christmas decorations.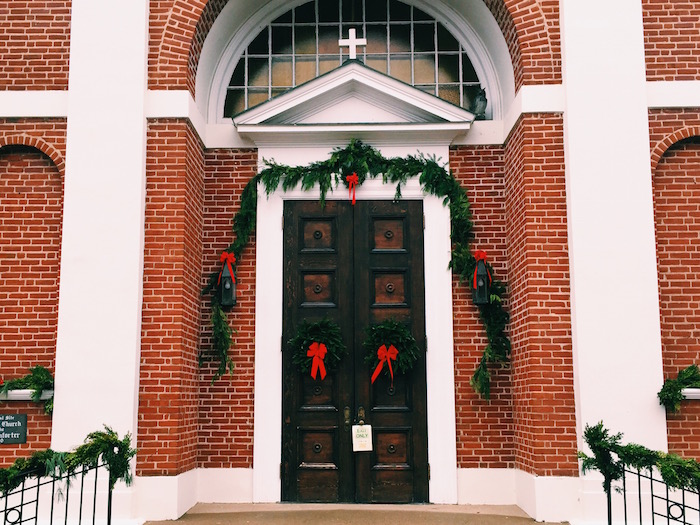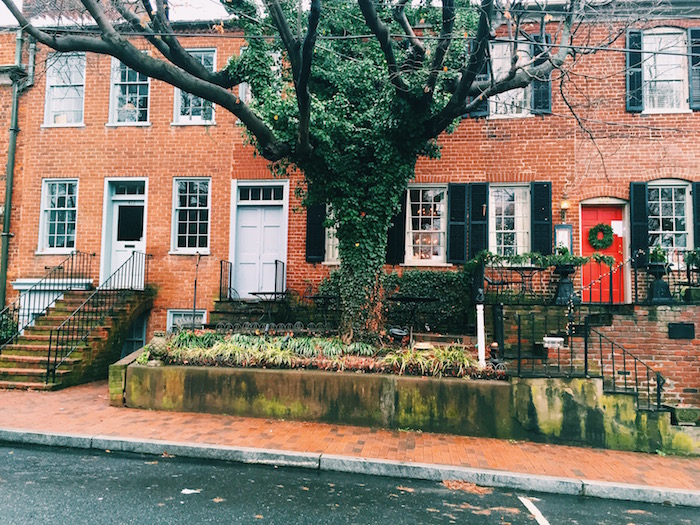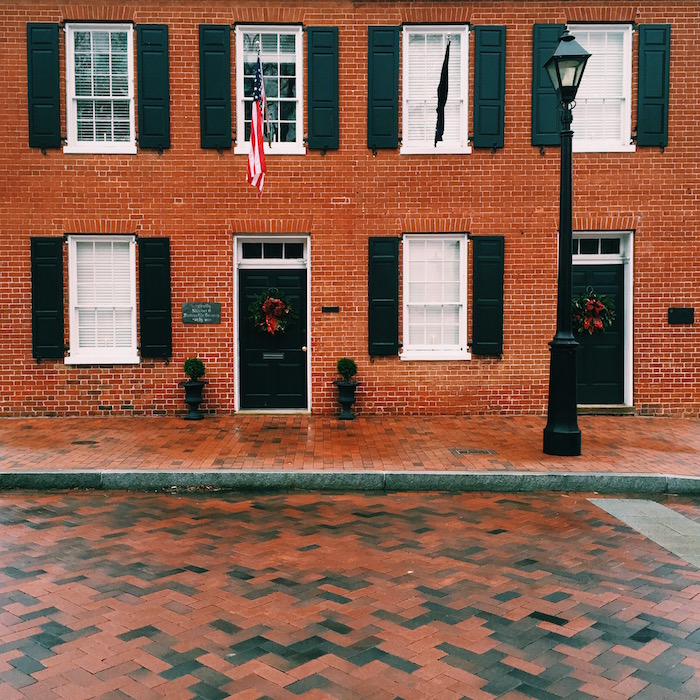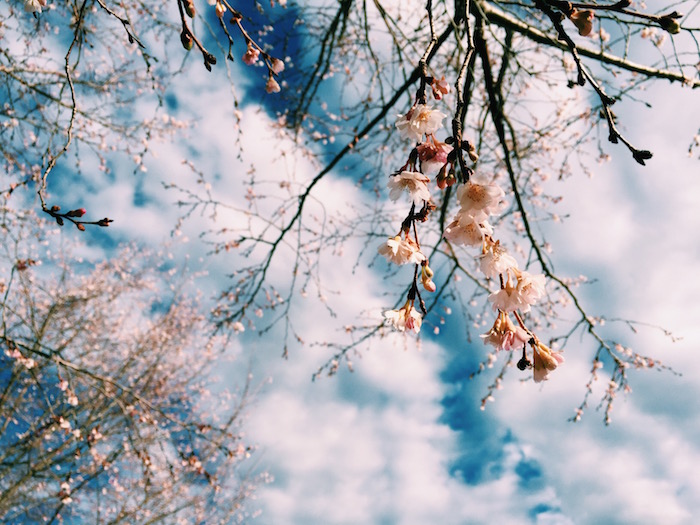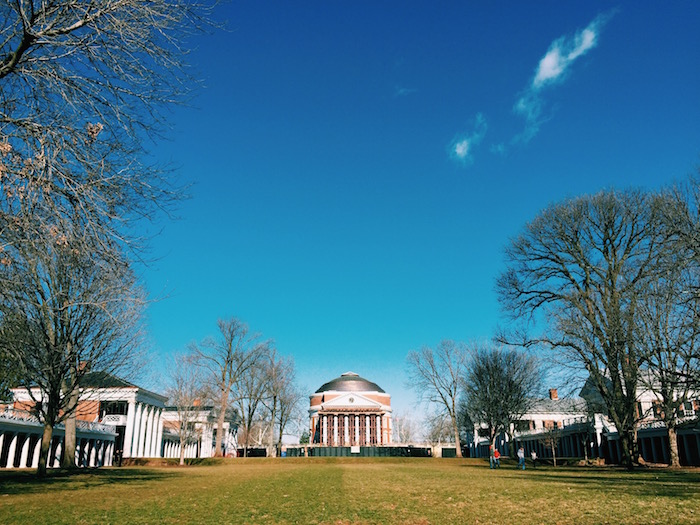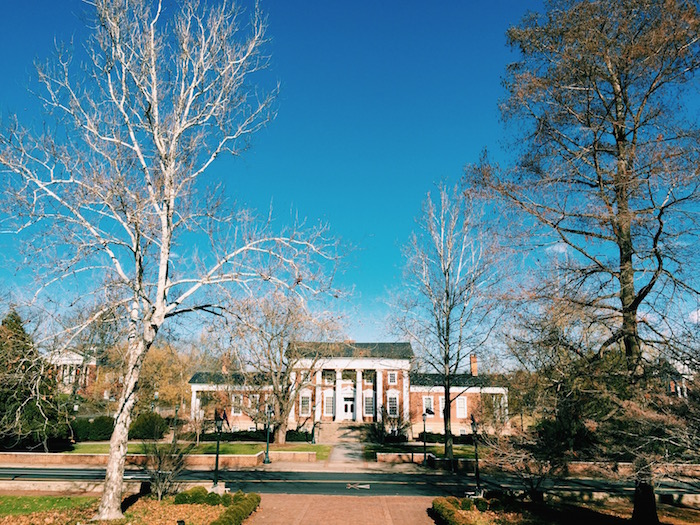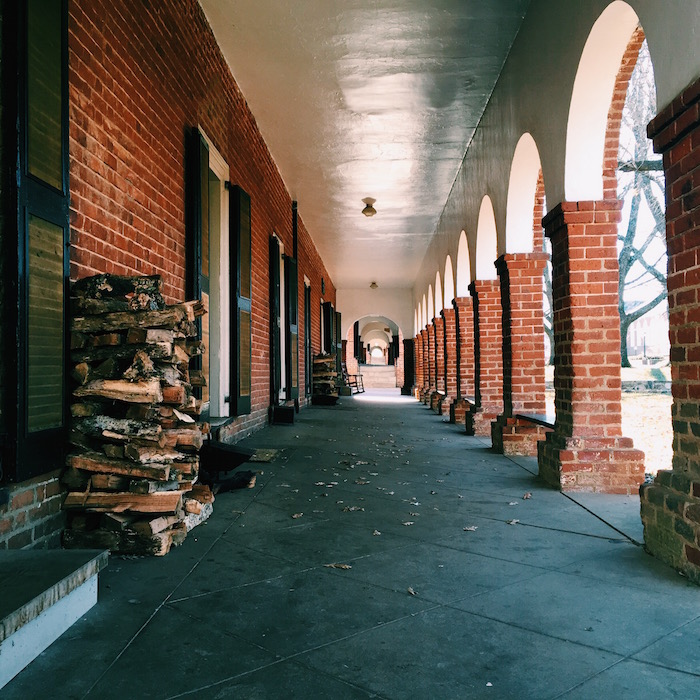 This little stretch on the University of Virginia campus is prestigious housing for seniors: so amazing. You get your own little room with a fireplace and a bed, and it faces out onto the lawns that lead up to the rotunda. Edgar Allen Poe actually lived in one for a semester! Such a grand university experience.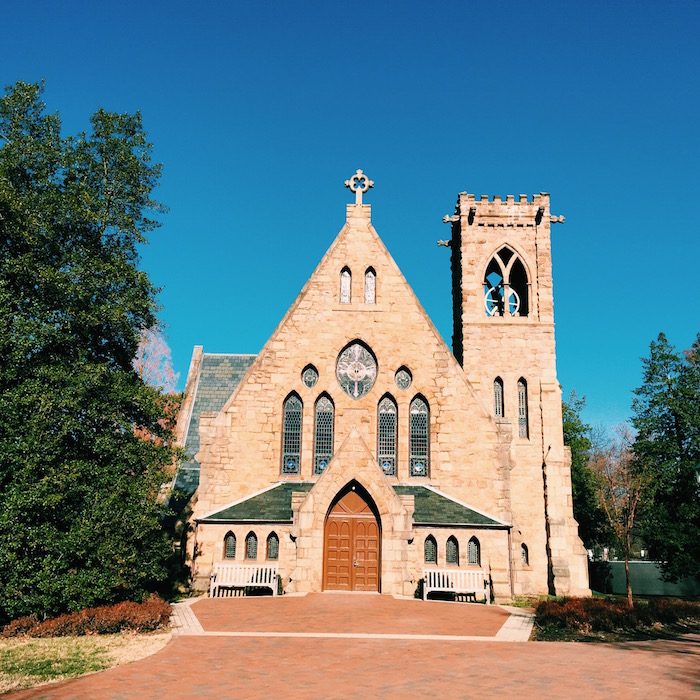 We went for a wander around the University of Virginia grounds (not campus!) and enjoyed the gorgeous lawns (not quad!)–and I spotted this beautiful little church.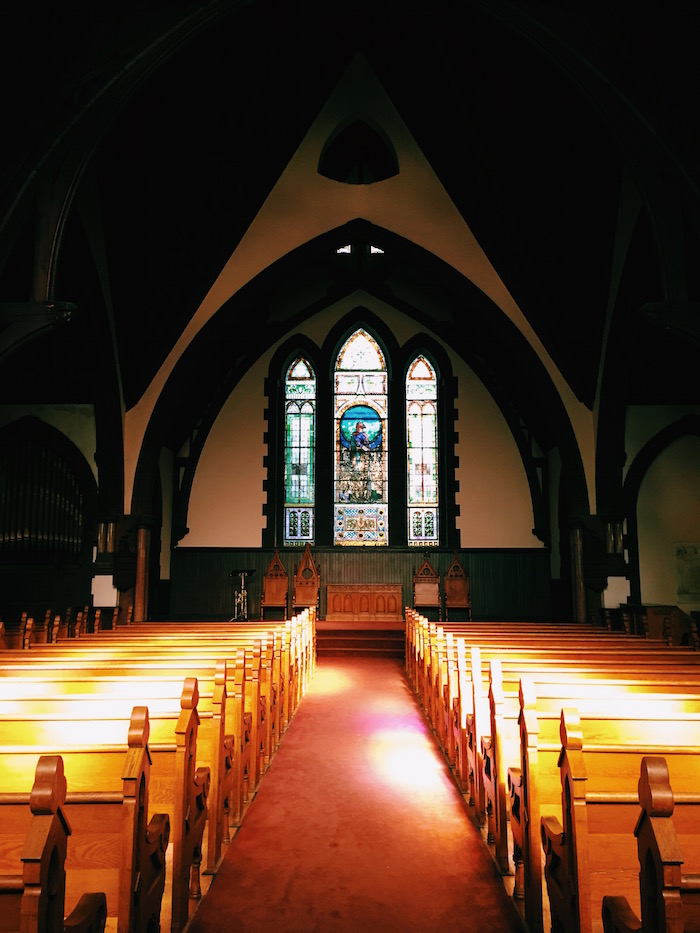 I'm a big fan of going inside churches–the doors are almost always unlocked–and this one certainly didn't disappoint. It was completely empty and still, and the light pouring in through the stained glass was amazing.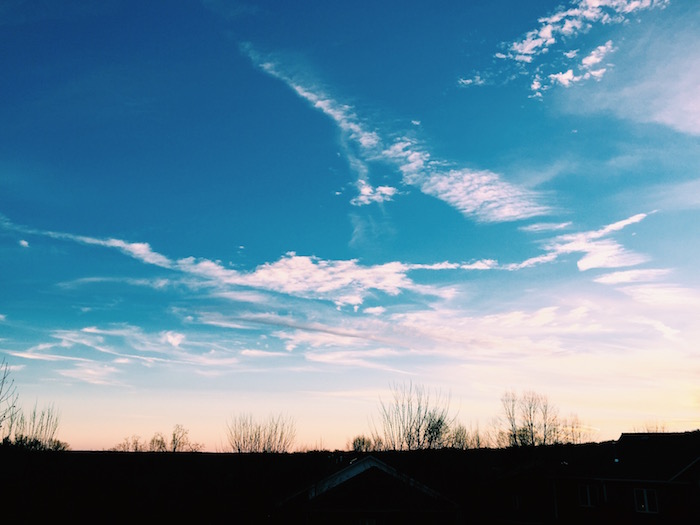 Special thanks to my boyfriend's family for giving me such a wonderful introduction to Charlottesville and all of your Christmas traditions!