Of the moment // 1.30.15
One of the reasons why I blog is simply to have the space to write: getting things "on paper" helps me to process my feelings and organize my thoughts. I also love having a record of my life over the past few years: a place that holds all of my stories, my photos, the ups and downs of travel. But sometimes, I also just want to remember and share the little things that brought me day-to-day joy. Every Friday, I'll give you a peek into the book I currently can't put down, a great restaurant discovery, a fun new product or an inspiring quote: a few things that I think you might enjoy before we all take off into the glory that is the weekend!  
One of the things that I'm most grateful for at this stage in my life is that as much has I love to travel and explore new places: I love coming home. After a week in Paris, It was wonderful to come back to Brooklyn and unpack my French finds–fancy tea, chic sneakers, an anti-stress coloring book!–and snuggle into my own bed, water my  houseplants, give my boyfriend a big hug and catch up with friends. This week was full of blizzard delays and cancellations, and then–coffee dates, drinks dates, yoga dates! It's nice to be back and entrenched in my life in New York City, without any major travel plans for a while.

New York City
So we were slated to have a massive blizzard (three feet of snow was predicted!) on Monday…and it was extremely disappointing. We only got about a foot of snow that turned gross and black and slushy almost immediately. But it did mean that I took a detour via Washington Square on Monday afternoon and worked from home on Tuesday so that I could frolic around on the snowy sidewalks on a early morning hunt for coffee!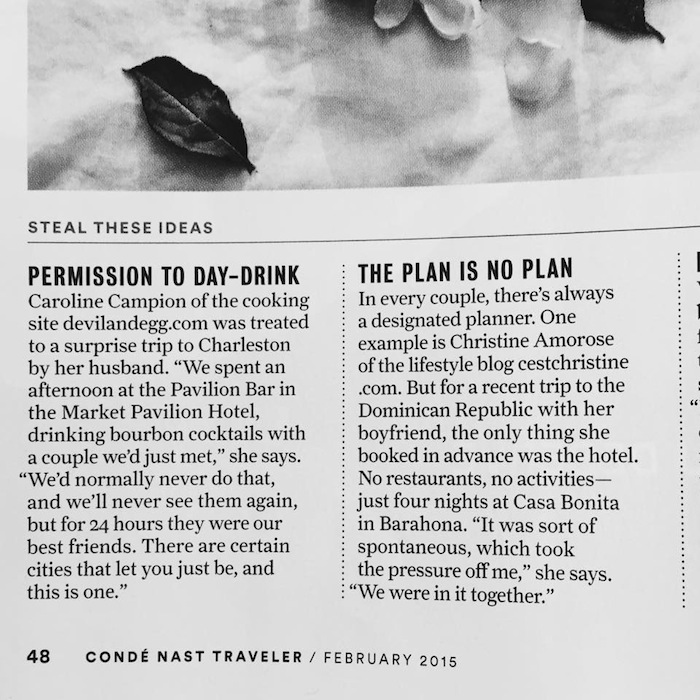 Mags
Even if it's not all of my words: it was still cool to see my name in print in Conde Nast Traveler! Pick up the February issue for the best of romance travel, including the art of the surprise trip. (And that "recent" trip to the Dominican Republic was exactly one year ago today! Ha!)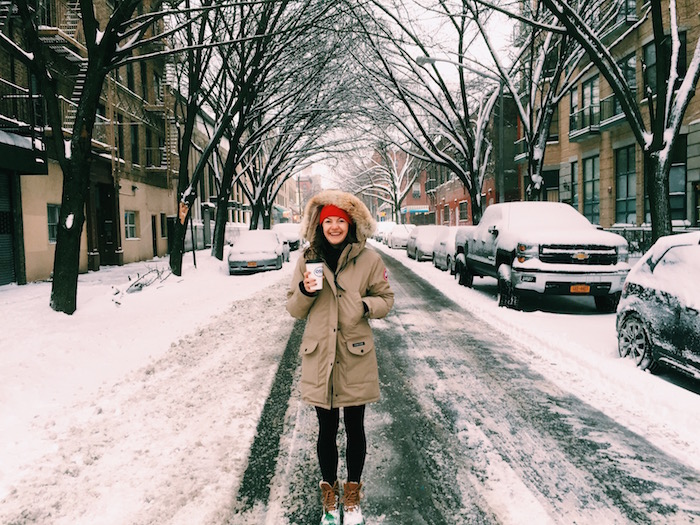 Looks
I put off buying a serious winter coat for a while, mostly because I had wishful thinking that I would be living somewhere warm (with a beach! and palm trees!). But alas, I am here and entrenched in my life in Brooklyn and it is COLD. And so, I finally gave in and got a Canada Goose Trillium Parka and it is LIFE CHANGING. As in: I no longer complain about the weather every other minute (which my boyfriend appreciates most of all!).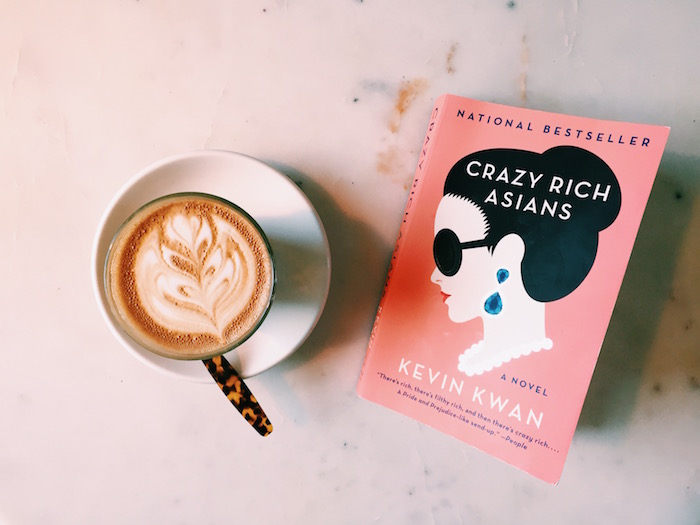 Reads
My mom picked up Crazy Rich Asians in the airport, and breezed through it on the plane ride. I'm reading it this week and can't put it down! It's hilarious and engaging, and it has made me so, so curious about traveling to Singapore–even if I won't be able to spot any crazy rich Asians.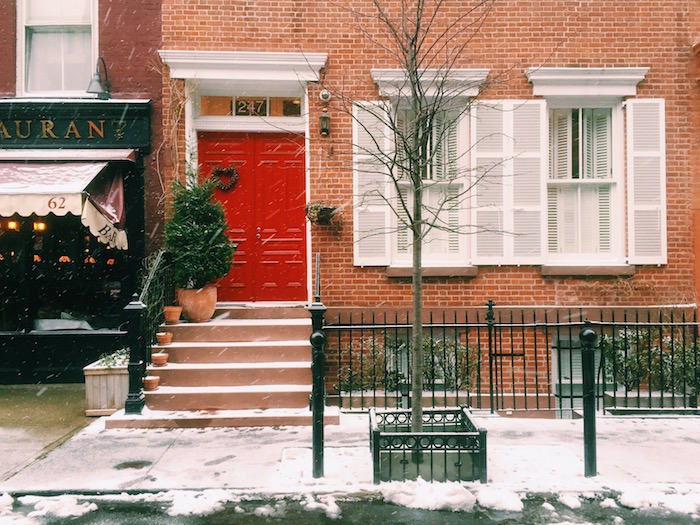 Words
"Time and silence are the most luxurious things today." -Tom Ford
This weekend, I'm going to an early yoga class and grabbing a coffee with a couple of girlfriends I met on my yoga retreat in Nicaragua and watching the Superbowl with a bunch of Patriots fans. Hoping to squeeze in a lot of writing and fancy tea drinking too! What are you up to?