Date idea: DiFara Pizza, a legendary Brooklyn pizzeria
One of the coolest things about working at Vimeo is that I can legitimately watch awesome videos as part of my job. A few weeks ago, The Best Thing I Ever Done popped up in my feed: the short film is "a portrait of DeMarco and his beloved pizzeria, an exploration of his rise to fame and an ode to pizzaioli who take their time to 'make it right.'"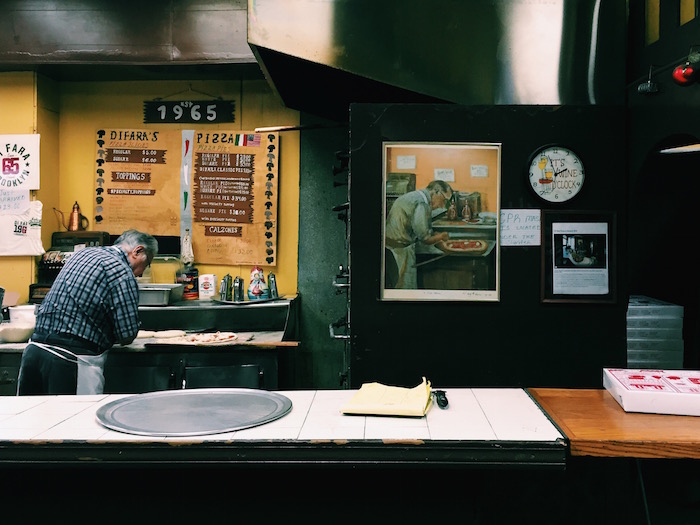 I watched the video enthralled, immediately sent it to my parents (because no one appreciates a good pizza or a good Italian delicatessen like them), and then texted my boyfriend and basically told him that we had to go try this pizza immediately. My sense of immediacy came from the fact that Domenico DeMarco has been making pizza seven days a week for the past 45 years: who knows how much longer he'll stick around?! My motivation was furthered by his four-star rating Yelp rate with more than 1600 reviews.
So the next day, we biked down to Midwood (in freezing temperatures!) for a slice of this exalted pie. It's almost like stepping back in a time machine: there are just absolutely no frills. The tables are basically folding tables that you'd find in a church basement, with a few folding chairs scattered about. DeMarco makes the pizza in the open kitchen, looking exactly like he stepped out of the painting on the wall. You can sense that not much has changed since 1965, and that's for the best. We put in our order and took a seat: about 30 minutes later, we paid cash and received a steaming pizza right out of the oven.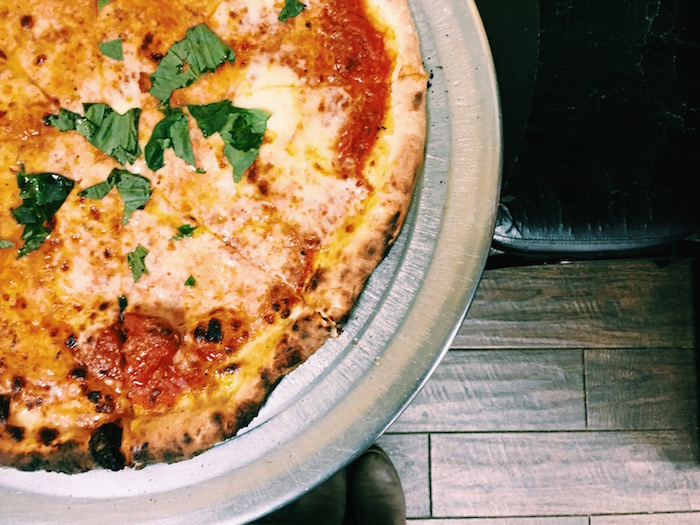 The pizza itself: DELICIOUS. We took a point off for a slightly burned crust on one side, but overall: the crust was crispy, the cheese was gooey, the sauce was chunky and fresh. They drizzle a little bit of olive oil and cut fresh basil onto the pizza right before it's served, which is the perfect last step. It's a nice middle-ground between fancy restaurant pizza and that deliciously gooey street slice.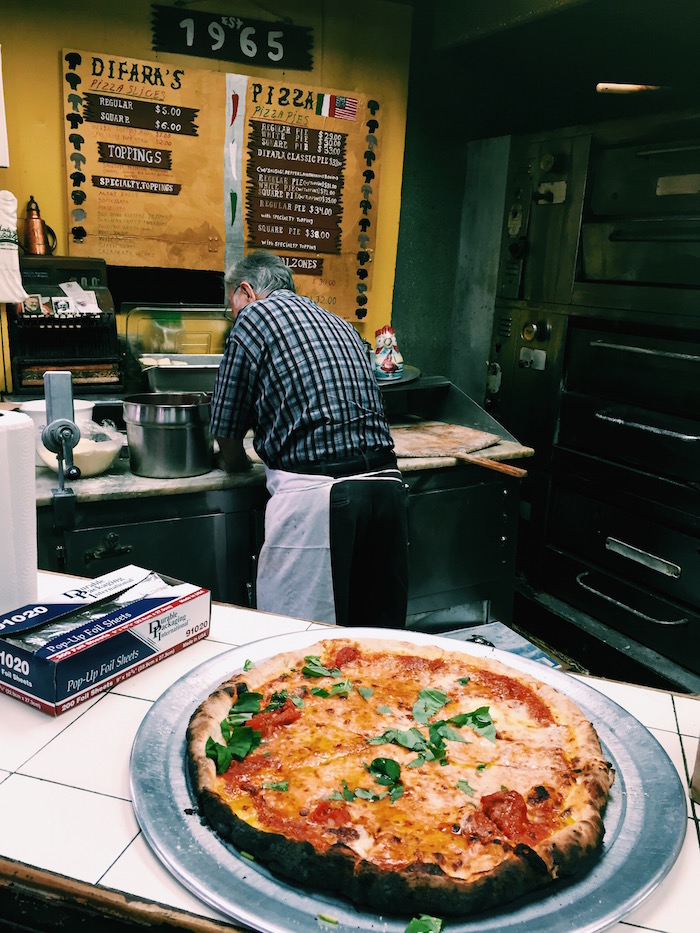 One thing to note: it ain't the cheapest. It's $29 for the plain house special (basically a margherita pizza) that can serve two hungry people. There aren't many frills in terms of fancy ambiance or table service, but we both agreed the pizza and the experience are well worth it.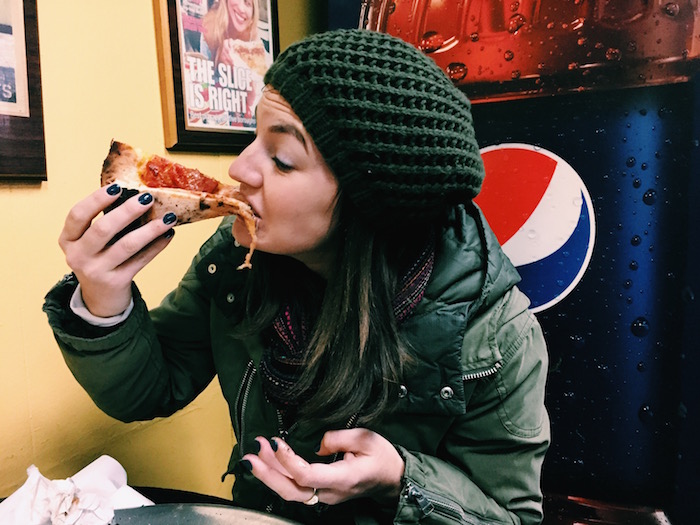 Have you ever been to DiFara Pizza? What's your favorite pizza place?