Postcard of Christmas in New York City
I'm a bit of a Scrooge when it comes to Christmas decorations, Christmas music or just general Christmas spirit. Even though my family was super festive growing up, with decorations inside and out, I've never really gotten into on my own. Part of it comes from that minimalist travel mindset of not buying more stuff (and where to store it?), part of it is the frugality of spending money on said stuff, and part of it is really just not caring that much. I think some of that might change once I have kids or am a little more settled in a bigger place (although I did love these tips on bringing holiday cheer in a tiny apartment), but for right now: my holiday decorations are limited to a chocolate advent calendar and a bouquet of red and white flowers on the kitchen table.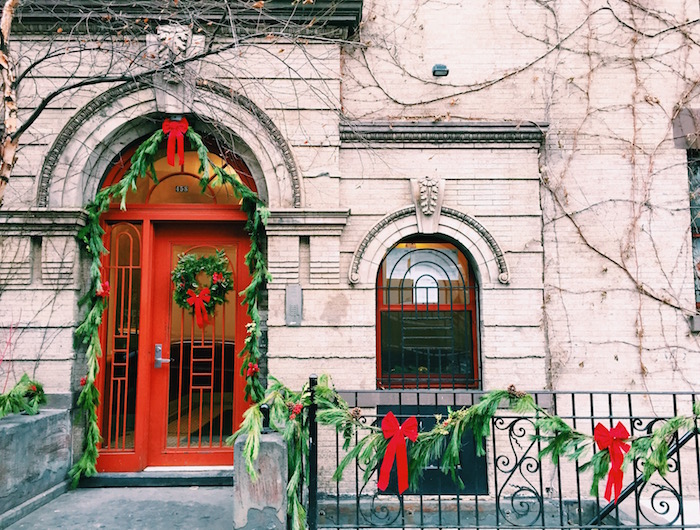 Even though my apartment is free of Christmas spirit, New York City is FULL of it! I've been loving all of the wreaths on doors, poinsettias on porches, giant trees in parks, intricate displays in windows and general Christmas cheer across the city. I actually turned on a Christmas playlist and listened to it on a long walk through a very crowded Midtown on Saturday to see the Rockefeller Center tree and peek into the Bergdorf Goodman windows: it was so much fun!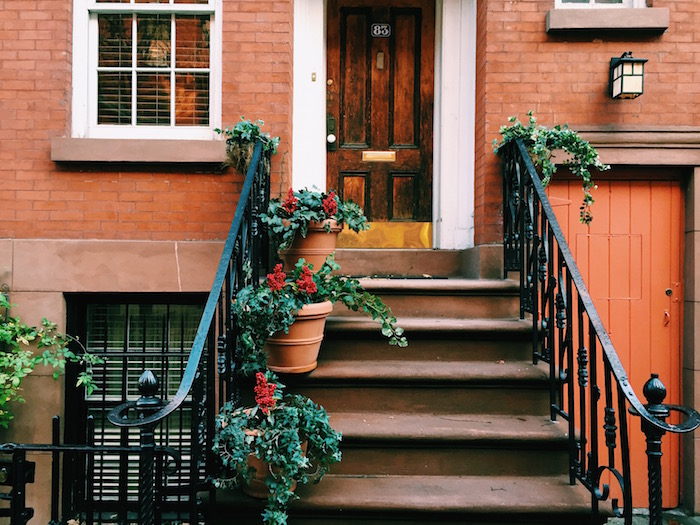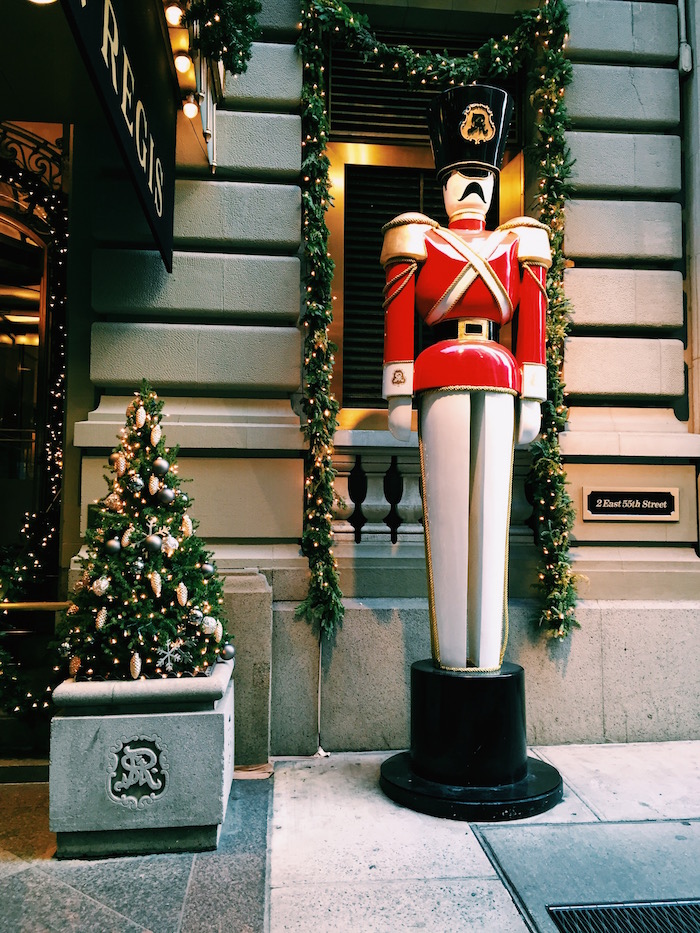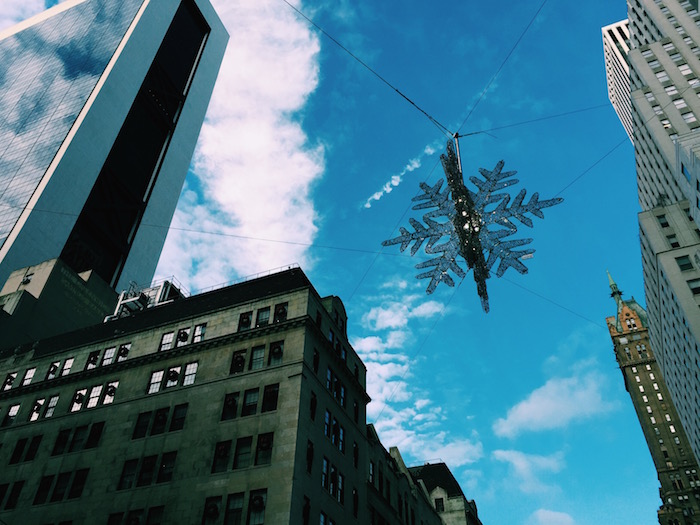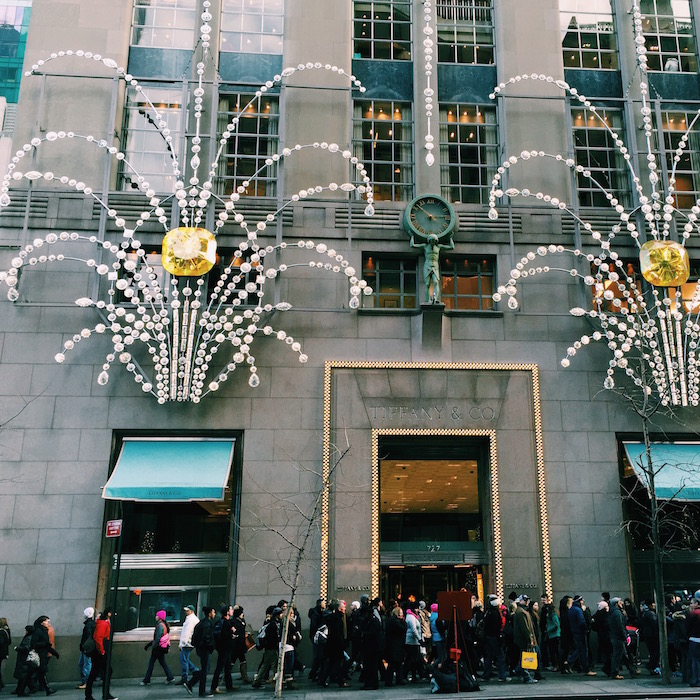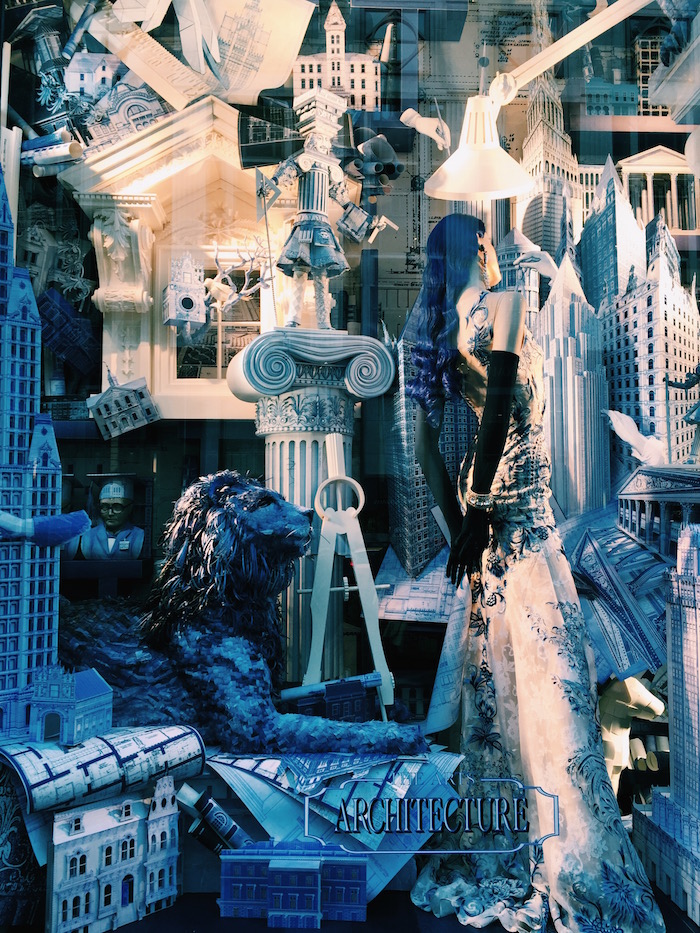 The windows at Bergdorf Goodman are always my favorite, especially after watching Scatter My Ashes at Bergdorf's and seeing how much goes into them.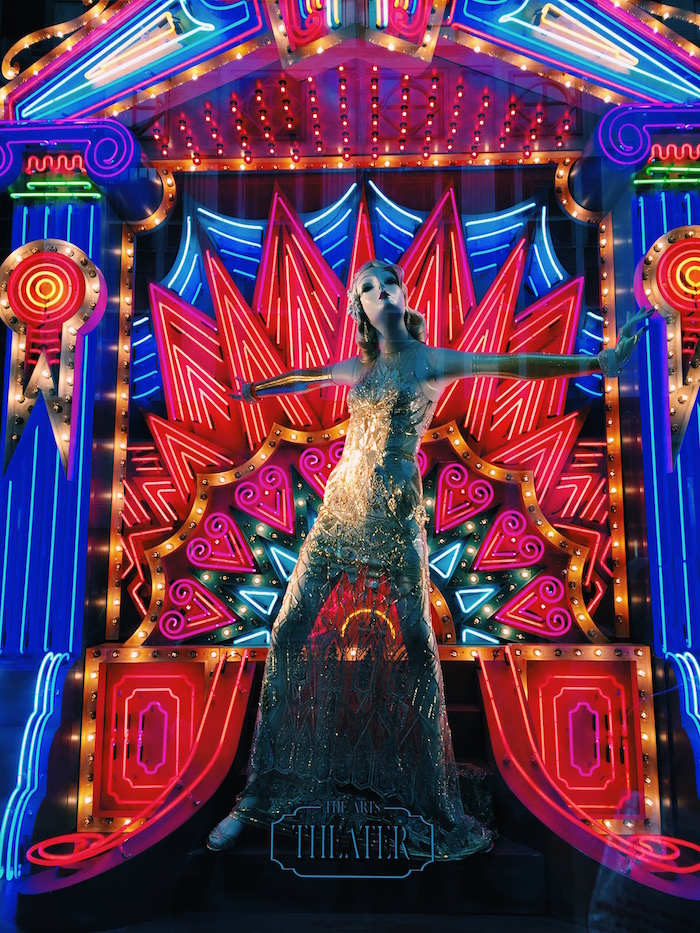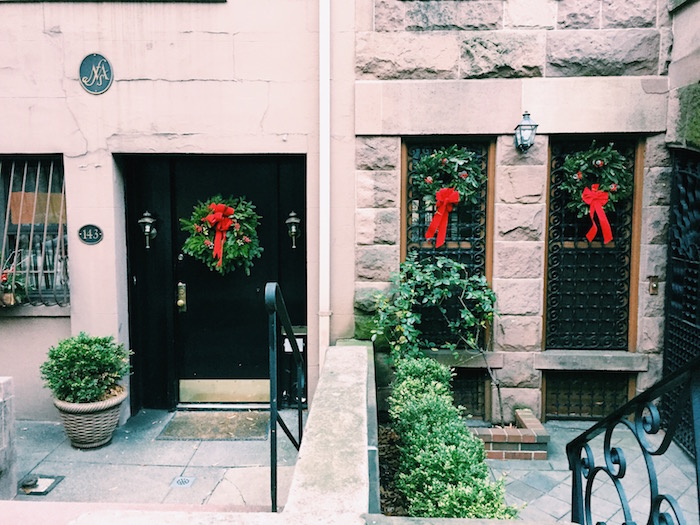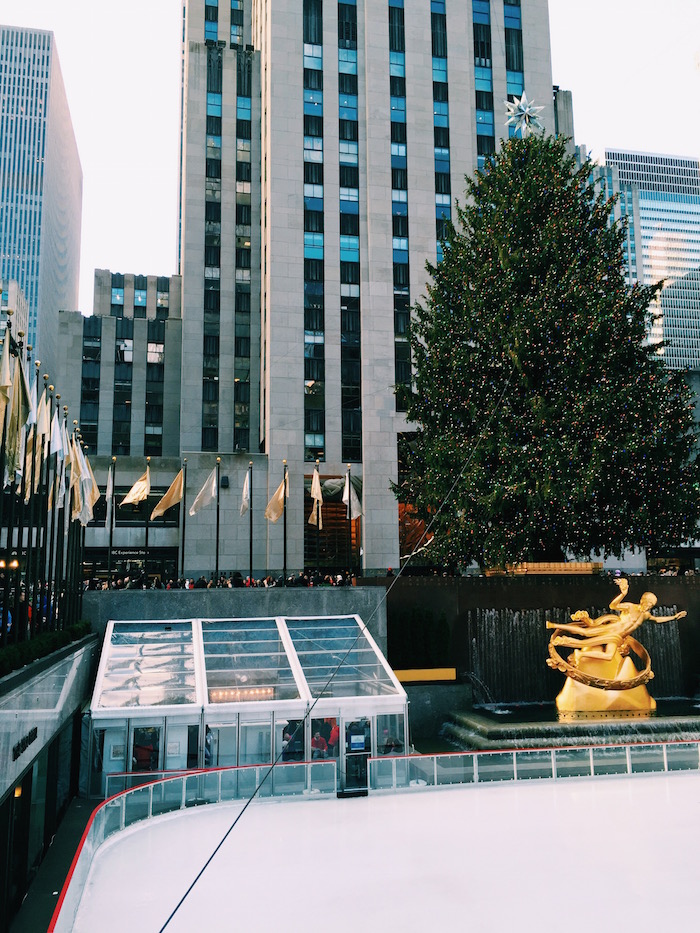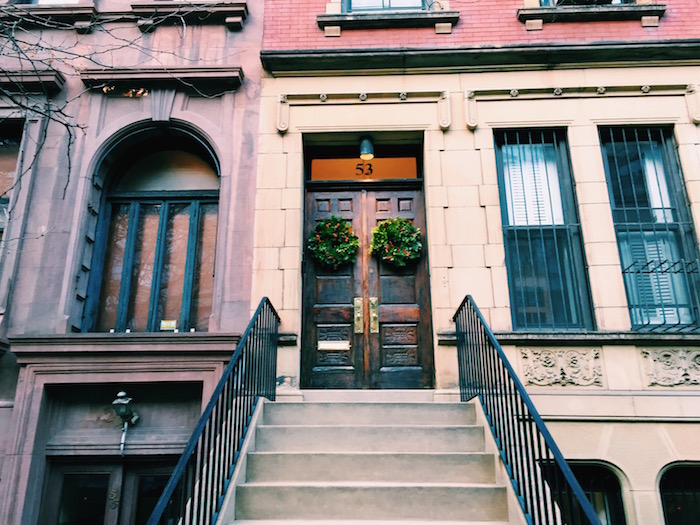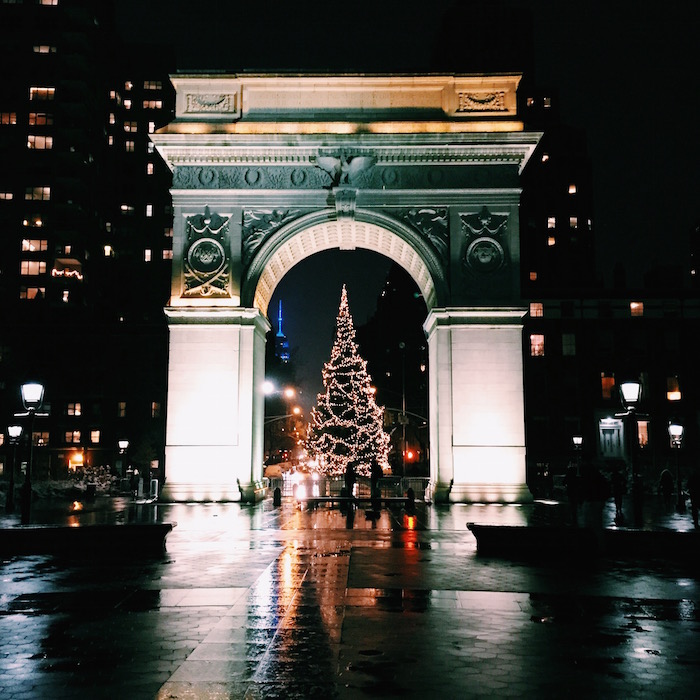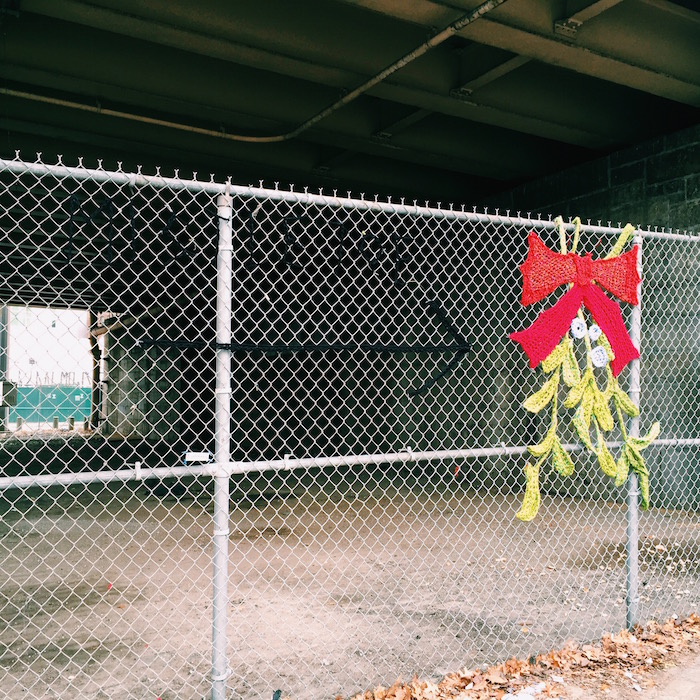 How good is this yarn bomb mistletoe! Spotted in Brooklyn, because of course.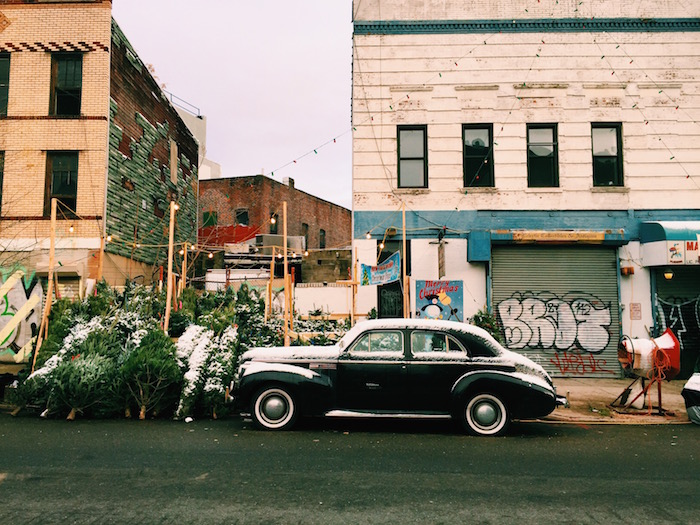 What's your favorite photo of Christmas in the city?