Of the moment // 12.19.14
One of the reasons why I blog is simply to have the space to write: getting things "on paper" helps me to process my feelings and organize my thoughts. I also love having a record of my life over the past few years: a place that holds all of my stories, my photos, the ups and downs of travel. But sometimes, I also just want to remember and share the little things that brought me day-to-day joy. Every Friday, I'll give you a peek into the book I currently can't put down, a great restaurant discovery, a fun new product or an inspiring quote: a few things that I think you might enjoy before we all take off into the glory that is the weekend!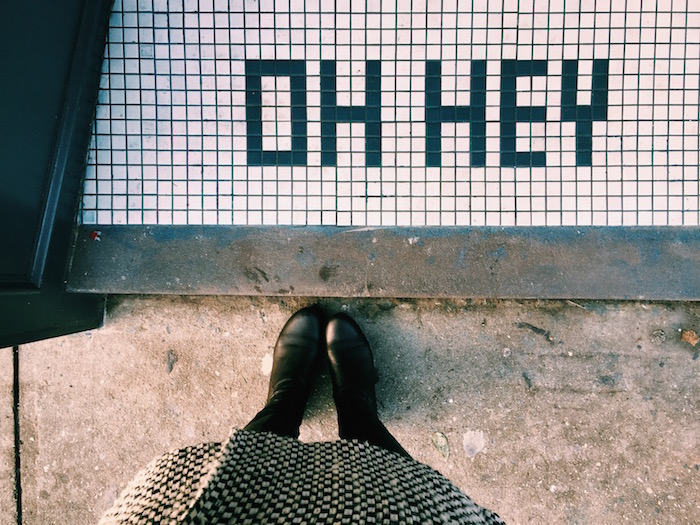 The last full work week of 2014: hooray! I went on a hot yoga date with my boyfriend (with kombucha for dessert!) and introduced my friend Kirsten to Buvette, my favorite little breakfast place in the West Village. I also ate so much delicious sugary treats: my parents sent a package of homemade oatmeal cookies, spritz cookies and fudge! And last night was our corporate holiday party: not only did handsome men with suspenders and furry hats come around the office with spiked eggnog before the party started, but there was a nine-piece brass band, a pop-up "holiday lodge" AND Allison Williams (aka Marnie in Girls) was there because her boyfriend works in my building. It was a nice little week, but I'm so psyched for holiday break!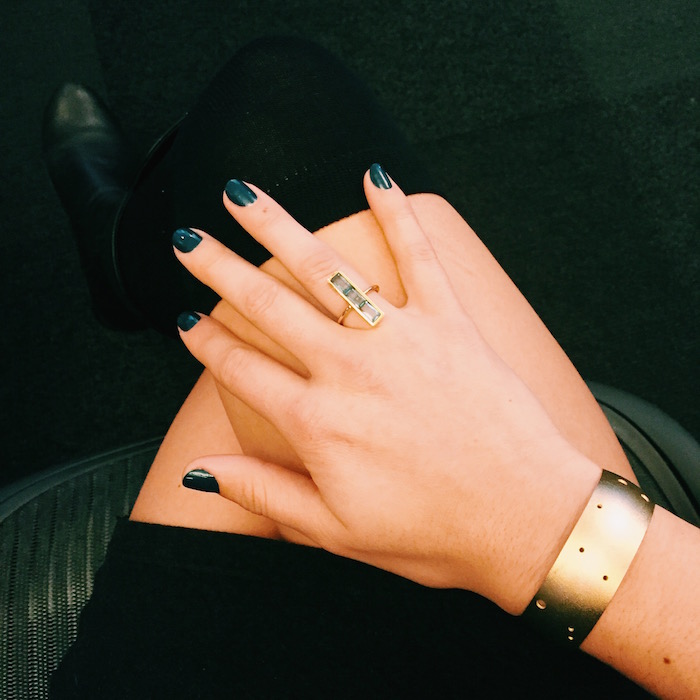 Jewels
I think the highlight of yesterday's holiday party might just have been corporate treating us to manicures during the day! I decided on this gorgeous dark teal blue color that perfectly matched the ring in my latest Rocksbox.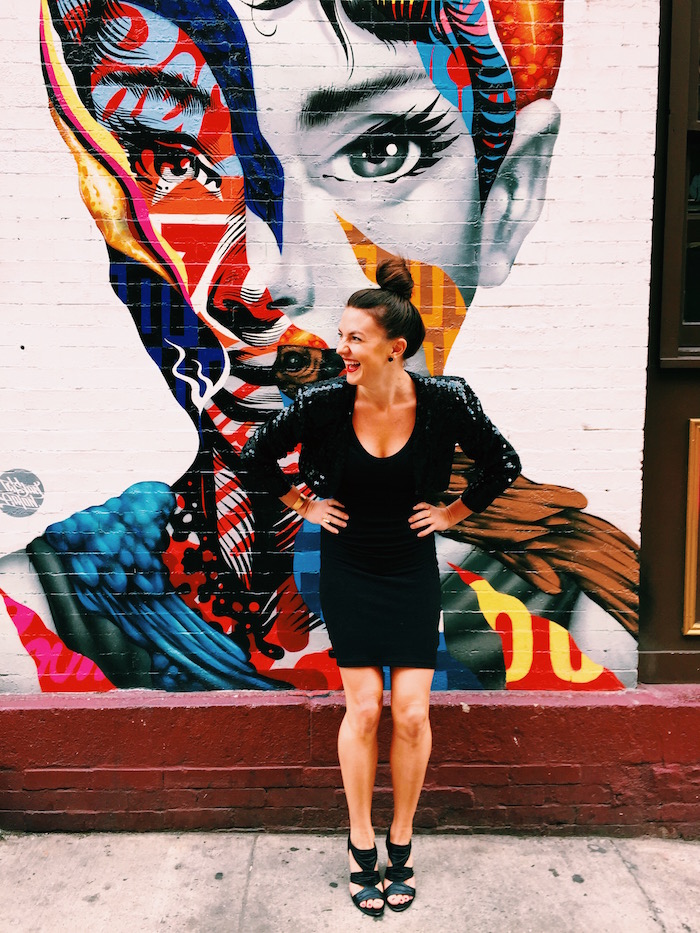 Looks
On the company holiday party note, I wore that James Perse black jersey dress because hello, it works for everything (previously worn here). To spice it up, I wore a fantastic black sequined shrug jacket. To make said black sequined shrug jacket even cooler: it's my mom's, and she bought it vintage in the early 1990's. To make it EVEN COOLER, there is a full-length sequin gown that goes with it that is currently hanging in my closet. If only I had been invited to a gala this year…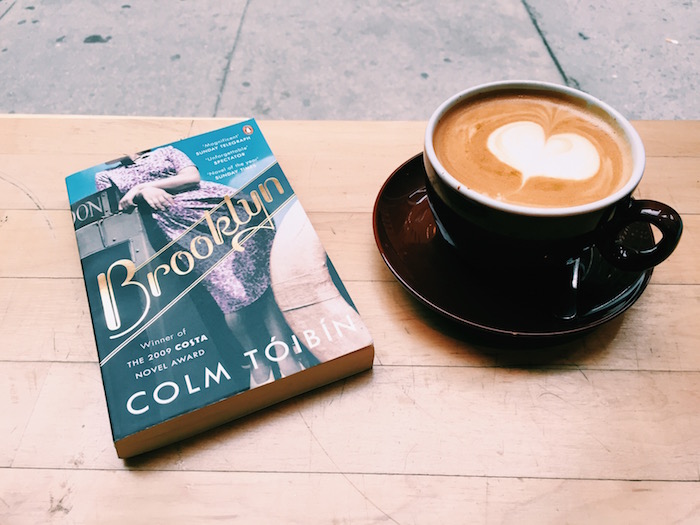 Reads
I'm a total sucker for historical fiction set in places that I know, so it's no surprise that I just breezed through Brooklyn this week. It's about a young Irish girl who moves to Brooklyn in 1950s. Even though some of the concepts seemed so foreign (mostly around courtship rituals and going overseas on a week-long ocean steamer!), I related to the feelings of homesickness and settling into a new place and falling in love. Highly recommend!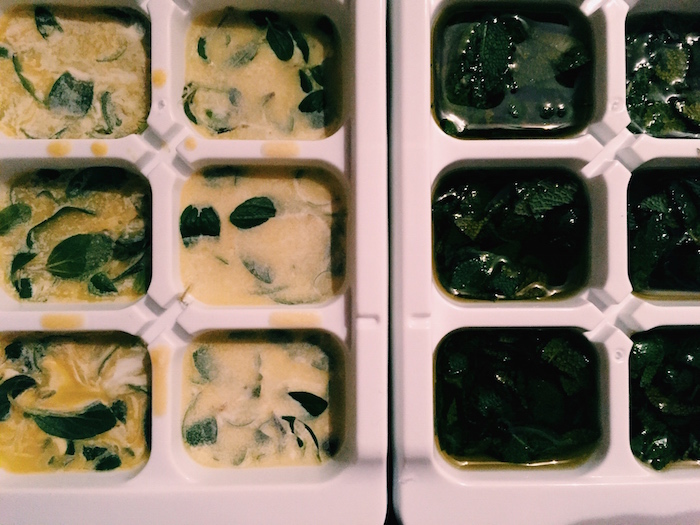 Eats
Last week, I mentioned wanting to do something with my herb garden that was sure not to survive the winter. My sweet friend from college Jess suggested making frozen herb-infused olive oil cubes! GENIUS. (Also, can we just talk about how awesome the internet can be sometimes?) So I made a batch of oregano and a batch of sage, and I can't wait to start using them!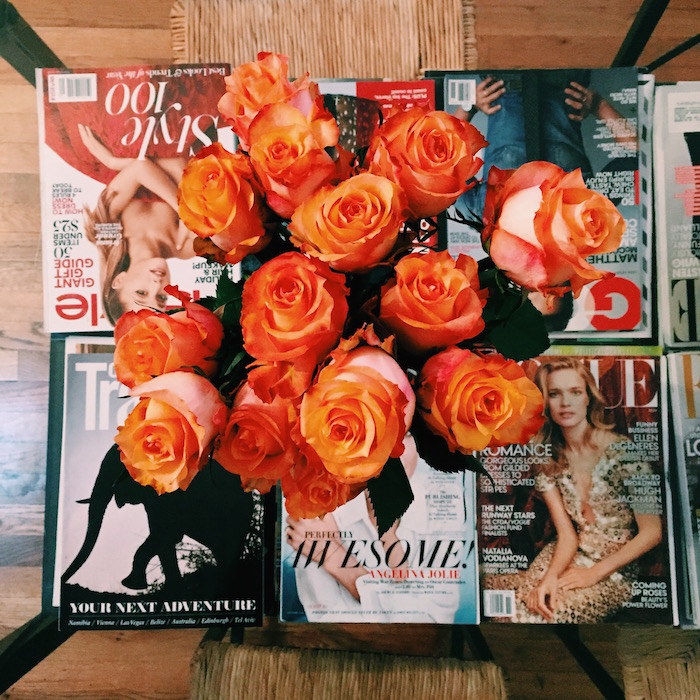 Blooms
It's no secret that I love fresh flowers: my friend always jokes that it's like a greenhouse when she comes over because I have vases of flowers on the dining room table and the side table and the bar cart. I'm also a big fan of sending flowers (because who doesn't love getting a burst of color in their mailbox?) but I've always kind of hated the standard options. So! I discovered The Bouqs and I AM OBSESSED. I sent a bouquet to my godmother who just had surgery, and to my boyfriend's mom for her birthday, and even treated myself for Thanksgiving. Last-minute holiday secret (aka what I did this year): sending a bouquet to wherever you'll be spending Christmas! And get yourself set up for a flawless new year with the concierge service: spoiler alert if my mom is reading this, but I already organized to send her flowers for her birthday and Mother's Day (because she taught me the beauty of being prepared!). Anyway, this is mostly just a public service announcement that The Bouqs' flowers are gorgeous, the web site is easy to use, and it's less expensive than the regular online flower purveyors. Boom!
New York City
The scaffolding at St Patrick's Cathedral on Fifth Avenue has been up since I moved to New York City…but they just took it down last week! It is absolutely GORGEOUS and stately and powerful. I've only gone inside once and was completely repelled by the crowds and general lack of decorum, but I still just love that there is such a beautiful piece of architecture in the heart of New York City's shopping and business district. St Patrick's give my adoration of  Cathedral of St John the Divine in the Upper West Side a run for its money!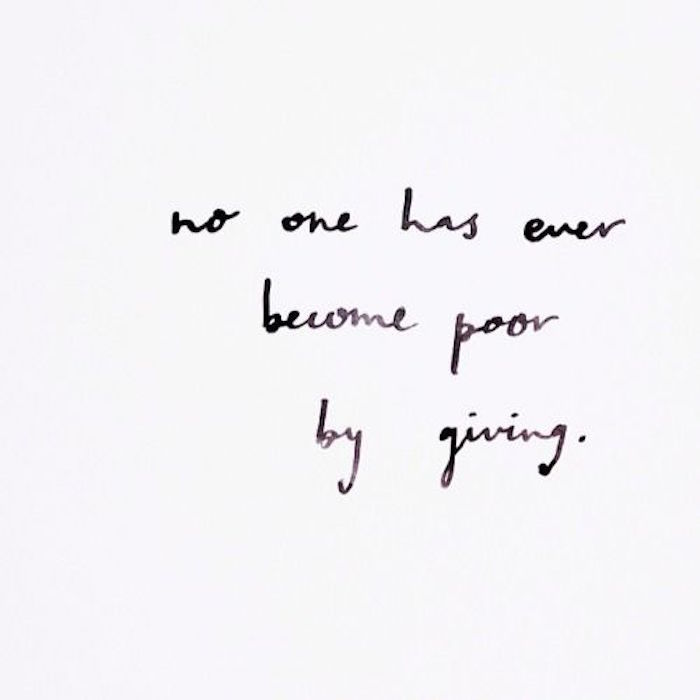 Words
"No one has ever become poor by giving." -Anne Frank
This weekend, I'm going on a private plane ride with friends to a pilot bar in Pennsylvania (if weather permits)–isn't that just the coolest thing! I'm also going to try to squeeze in some holiday festivities and yoga classes, and I'm making dinner and drinking champagne with two of my best Chico girlfriends on Sunday. Yay! What are you up to?