Of the moment // 12.12.14
One of the reasons why I blog is simply to have the space to write: getting things "on paper" helps me to process my feelings and organize my thoughts. I also love having a record of my life over the past few years: a place that holds all of my stories, my photos, the ups and downs of travel. But sometimes, I also just want to remember and share the little things that brought me day-to-day joy. Every Friday, I'll give you a peek into the book I currently can't put down, a great restaurant discovery, a fun new product or an inspiring quote: a few things that I think you might enjoy before we all take off into the glory that is the weekend!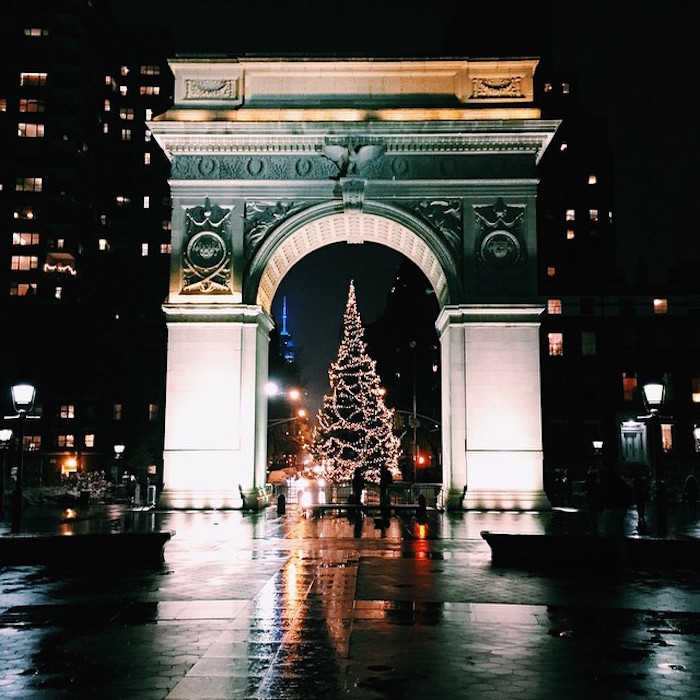 This was the quintessential December week that I both love and hate: plans in the city every single night. It was all really fun stuff: fancy-schmancy cookie decorating and wine, drinks with a client at perhaps my new favorite cocktail bar, a long-overdue drink with a friend and then dinner with my two favorite (newly engaged!) couples at an amazing Italian restaurant and going to a Julliard performance with a girlfriend. Really fun, right?! But all of those nights out meant that I wasn't able to go to the gym or any yoga classes, and I just never quite feel my best (physically OR mentally) when I'm eating a lot of restaurant food and not working out. This week's saving grace: a laid-back weekend ahead, one more week of holiday party craziness, and then TWO WHOLE WEEKS with no work and limited travel. Also known as: pure relaxation, and lots of yoga classes.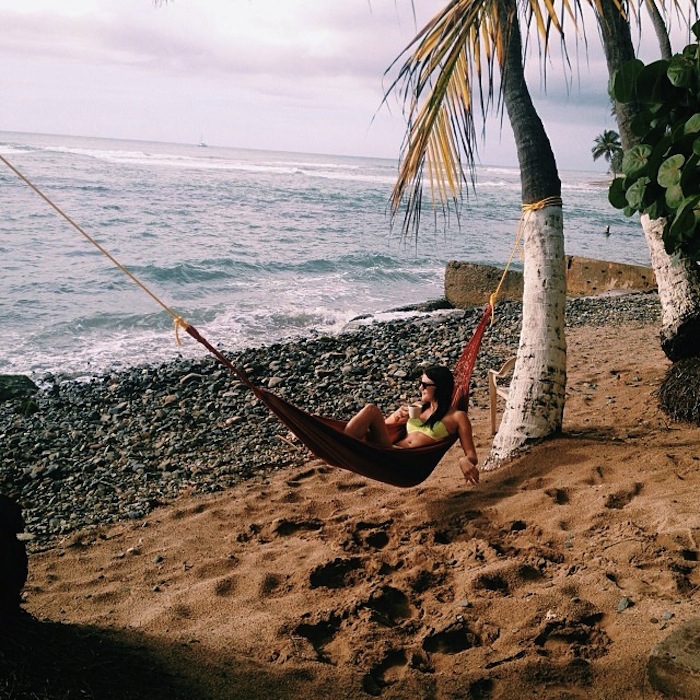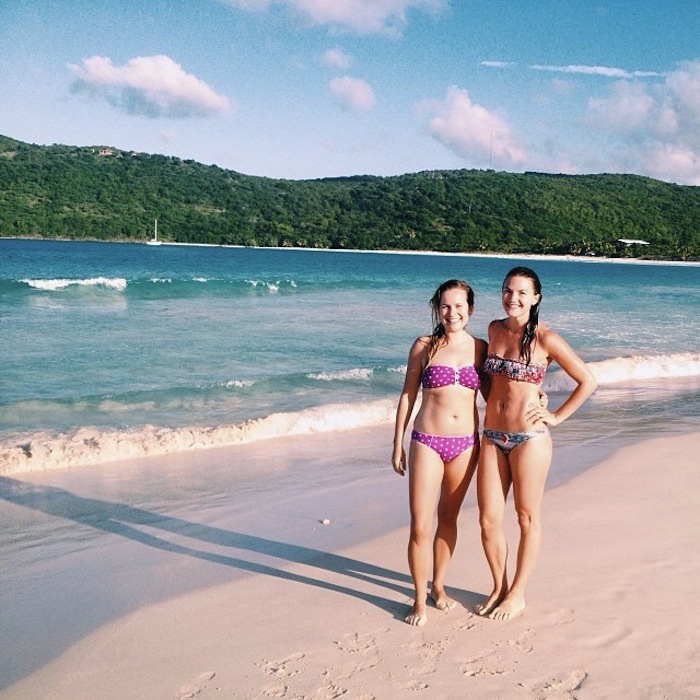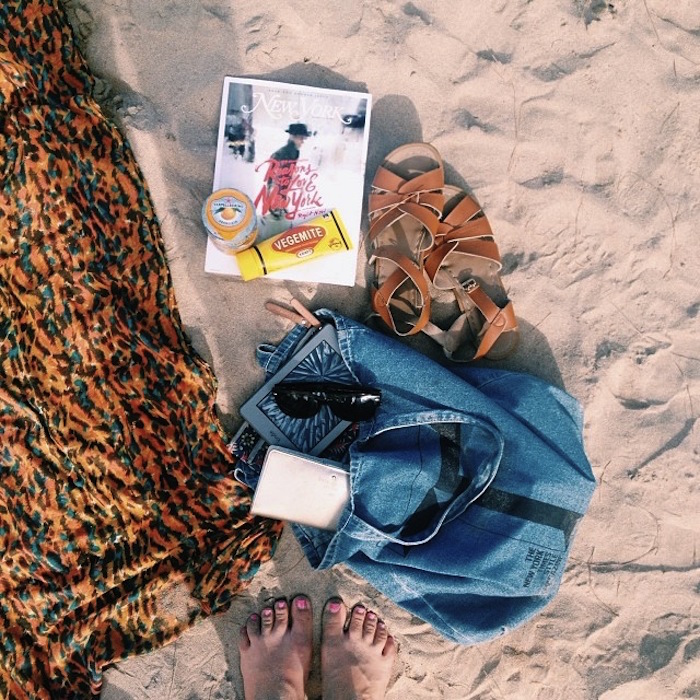 Take Me Back
Last year, I celebrated Christmas in Puerto Rico with one of my Australian girlfriends. Renee and I logged plenty of beach time and hammock hours, and sipped coquito (a kind of Caribbean eggnog) to ring in Christmas Day. That burst of sunshine in the middle of winter was SO GLORIOUS. I'm looking forward to spending Christmas in Virginia with my boyfriend's family, but after growing up with the holidays in Hawaii with my family–I think I'll always have a special place in my heart for snowmen made of sand!

Sweet Tooth
My friend Sarah not only makes the most gorgeous aprons (last-minute Christmas gift, anyone?), but also throws all sorts of awesome events around New York City as a private chef and entrepreneur. She invited me to her #CookiesXWine event on Monday: drinking wine while decorating cookies with things like gold paint, edible flowers and chia seeds. There were a bunch of super fun food bloggers there, and it was such a fun night! Bonus: cookies for breakfast the next day.
New York City
My family has always been of the "fake tree" variety: my childhood Christmas tradition consists of getting the tree from the attic and plugging the right colored branch into the black steel trunk. Personally, I'm totally fine with this–there were more than enough gifts under the tree and Christmas decorations scattered around the house to make up for the lack of pine scent. But this year, I went with my boyfriend and his roommates to pick out their tree and it was so much fun! The Christmas tree vendors set up on the sidewalk here and sell all the goods that you need on a plastic table: lights, ornaments, tinsel, even the most adorable reindeer made of tree scraps. We simmered cinnamon sticks and cloves on the stove, made hot apple cider with bourbon and decorated the tree after carrying it a block home. So much fun!

Fixed Life Envy: Sleeping Spaces
One of my greatest achievements this summer: keeping my oregano, parsley and sage plants alive in my little courtyard! Now that it's winter, I'm still determined to keep them alive. To that end, I have moved them into my bedroom where at least they won't freeze. On that note, any tips on a) how to keep them thriving and b) reasons to use oregano, parsley and sage and c) how to dry herbs for later use?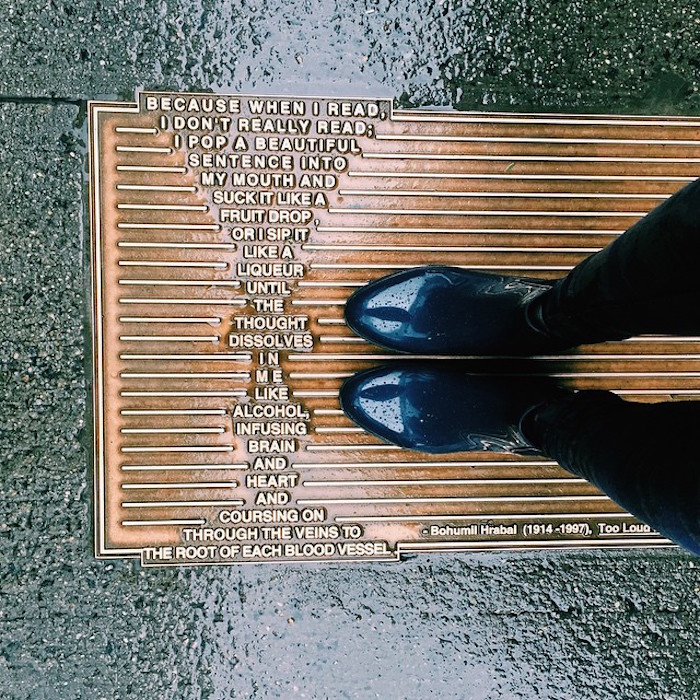 Words
"Because when I read, I don't really read; I pop a beautiful sentence into my mouth and suck it like a fruit drop, or I sip it like a liqueur until the thought dissolves in me like alcohol, infusing brain and heart and coursing on through the veins to the root of each blood vessel." -Bohumil Hrabal (photographed on Library Way/41st Street)
I'm heading to a breath work session tonight and a yoga class tomorrow morning, to try and throw off all of these stressful December vibes. We'll also be decorating my boyfriend's parents' Christmas tree with his family, and then I have a few coffees to drink, friends to catch up with and articles to write on Sunday.