Cuyana: Fewer, better gifts
I've never exactly been a minimalist, but if traveling long term taught me anything: it's that everything you carry better be worth it. When you carry your life on your back, there's no room for superfluousness. Even though I now have a fixed life with a bedroom closet and a hall closet and under-the-bed storage and some sort of desire to blog about fashion, I still try to maintain some semblance of restraint when it comes to the clothes and shoes and accessories I own. Although I likely own much more than most full-time travelers, I have considerably less in my closet than most of my friends. I'd rather have one really good black sweater and one really good tote bag (and so on) rather than a bunch of mediocre items crammed into my closet.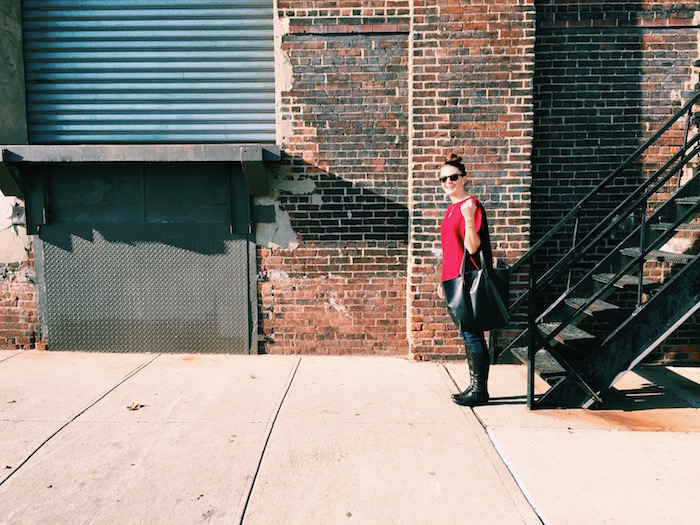 So the Cuyana ethos has resonated with me from the get-go: the brand celebrates fewer, better things. Especially as the holiday season rolls around, I'm honestly struck by just how much I have (and to that extent, how little I truly need or even want). I love the concept of fewer, better gifts: of giving things that are high-quality and elegant and really beautiful, things that maybe cost a little more but that will stand the test of time.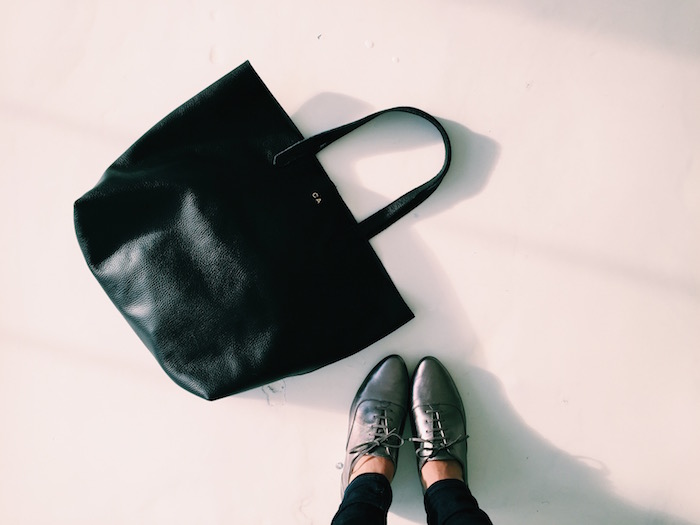 These are the sort of things that I would have sweetly nudged my mom or my boyfriend for, things that are a little more than what I'd normally spend on myself but that I would use all the time (aka that are fully, fully worth the money spent). Cuyana kindly sent me two of the top things on my Christmas wish list: a monogrammed black leather tote and an oversized alpaca sweater.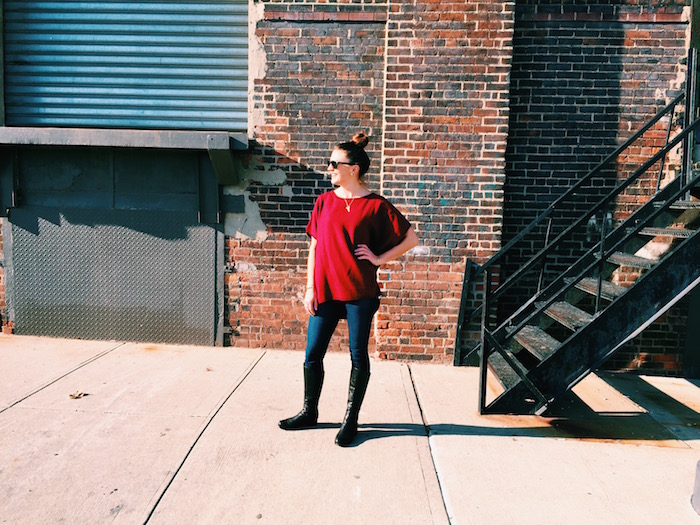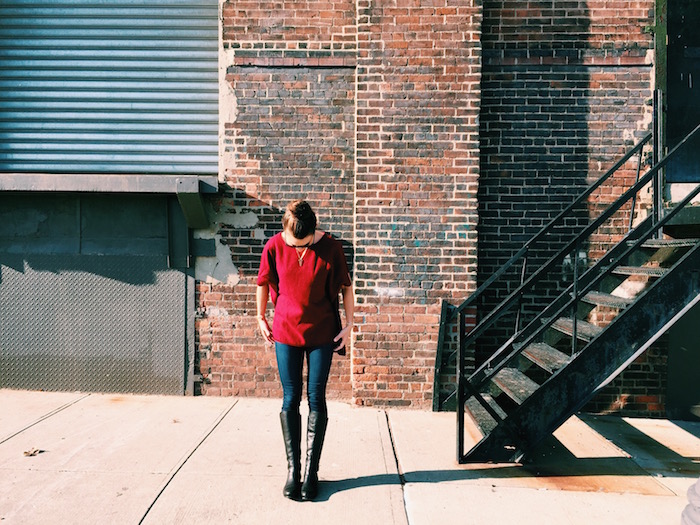 The sweater has become my favorite thing to throw on over leggings and tall boots to look super fancy but still comfortable (it was totally my Thanksgiving outfit).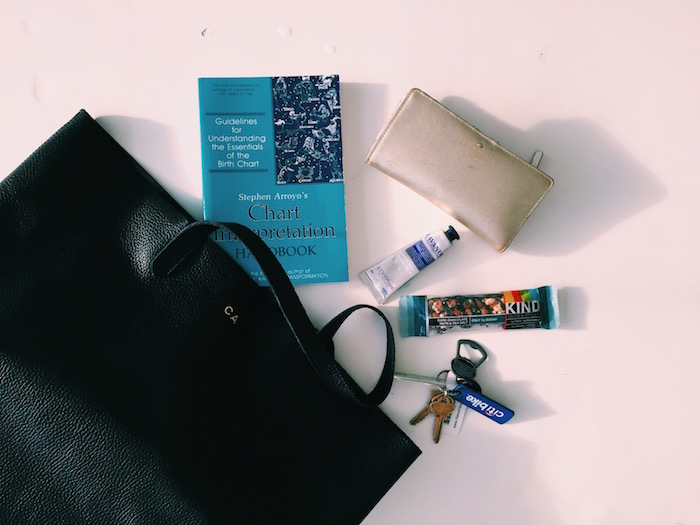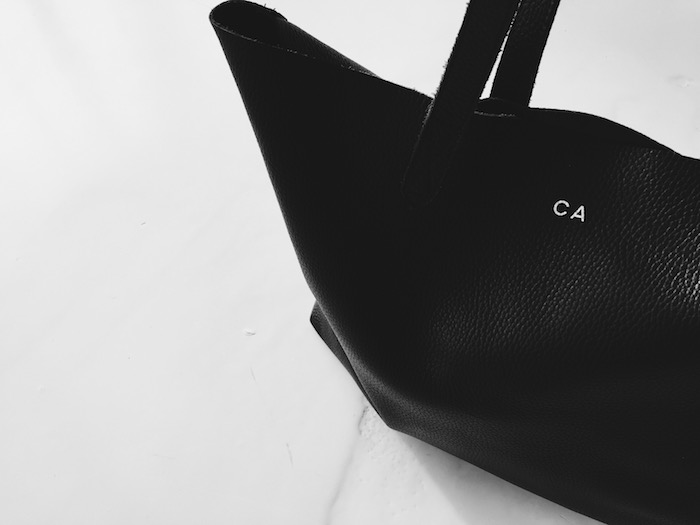 The tote has quickly become my everyday bag: not only does it hold of my essentials, I also just adore the sweet gold monogram.
If you're looking for a great gift (that will last) for a friend/mom/sister: I think that the Alpaca Infinity Scarf ($65), Monogrammed Leather Wallet ($130) or a Travel Case Set ($95) would all be pretty fantastic to find under the tree.  And if you're eyeing something from Cuyana, I love how simple they've made it to send someone a hint!
Note: Cuyana kindly sponsored this post. Please consider supporting the brands that help make C'est Christine possible.