2014 resolutions: what I did more of this year
I feel like I am one of those rare people who really enjoys the end of the year and thinking about my new year's resolutions because I actually kept them–and I am looking forward to setting new goals for the new year! It's amazing how a) writing things down and b) making them public can not only hold you accountable but inspire you.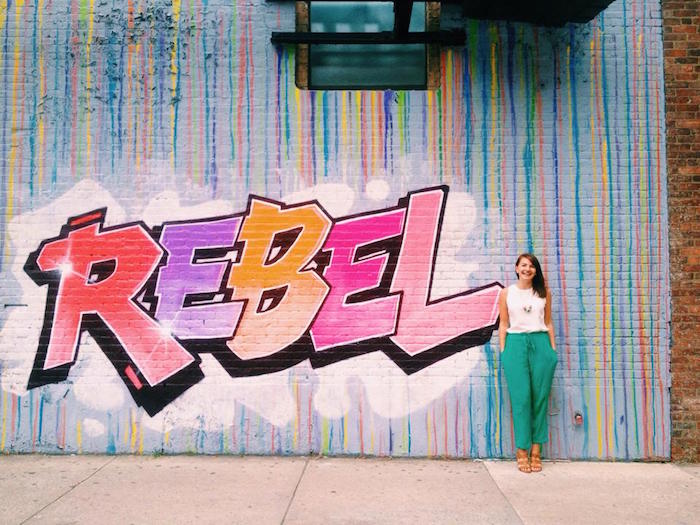 I feel good about what I achieved in 2014. I kept most of my new year's resolutions, and I really just had an awesome time. In the spirit of being held accountable, here's how I did on keeping my 2014 resolutions:
Be more conscious about saving money.
Success! My goal this year was to save $2500; I actually deposited $5500 (the maximum allowable) in my Roth IRA last week. Thanks to a nice tax return, this is actually second year in a row that I've made the maximum deposit: hooray! Next year my goal is to save my money more wisely: I think that my money could do more for me if I invested it properly, figured out a way to earn more interest or took more advantage of tax-free spending.
In terms of not saying "I can't afford" something: I wish I could say I stopped completely, but I do think I was more conscious of it. Even if I didn't outwardly say it, I often found myself thinking it! Still working on that one.
Three new countries!
Success! I went to the Dominican Republic with my boyfriend, celebrated my 26th birthday in Turkey and relaxed at a yoga retreat in Nicaragua.
Concentrate on career growth.
To some degree, I think I was successful. On the full-time side, I secured a new job as an account manager of brand partnerships at Vimeo–complete with a nice raise and significantly better benefits. On the blog side, I worked with two major brands that took me in front of a camera (one was with Sally Hansen, the other will be released in early 2015) and became a regular contributor for Conde Nast Traveler and Passion Passport. I also became certified as a yoga teacher! I wish I had found a mentor and perhaps spent more time on freelance writing assignments and/or writing a book, but alas: things to look forward to.
Stop cursing.
Complete fail. I completely forgot that this was even a goal, although I don't really think it's much of a problem.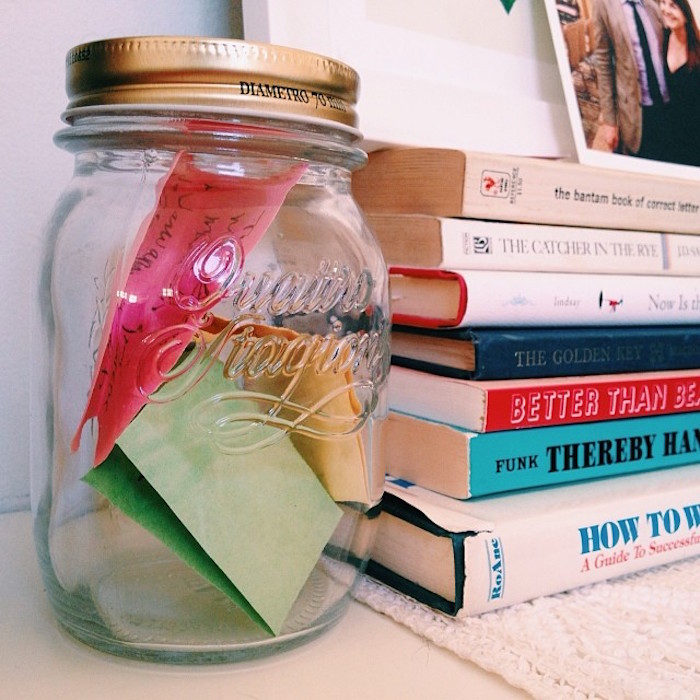 Create a good things jar.
Success! It was fun to jot things down throughout the year. Occasionally when I was feeling down, I would pull one out to read and it would instantly brighten my mood. My plan on New Year's Eve is open up the jar and read them all–and then store them somewhere safe and start a new jar for 2015. (Side note: the photo above was taken in February, but it has since been totally filled up!)
Continue setting monthly goals.
Eh. I wasn't quite as intentional about it, but I do think that I set and accomplished many goals and wrote about a million monthly/weekly/daily to-do lists. There's not much that I REALLY wanted to do this year that didn't get done.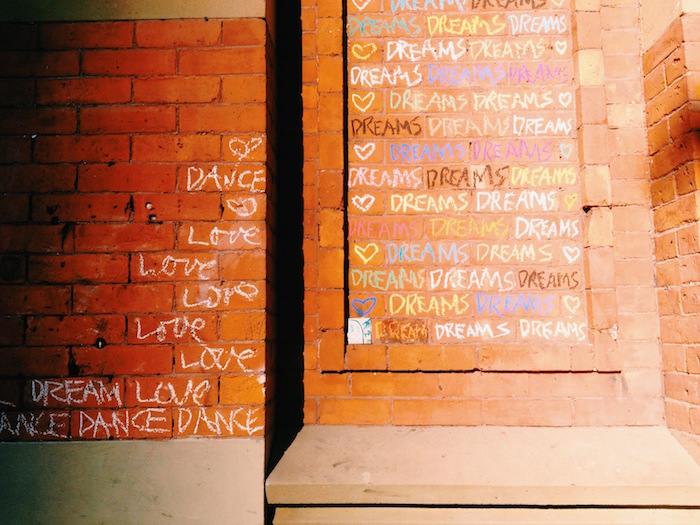 Be sweet to the ones I love.
"It doesn't interest me what you do for a living, I want to know what you ache for. It doesn't interest me how old you are, I want to know if you are willing to risk looking like a fool for love, for your dreams, for the adventure of being alive. I want to know if you can live with failure, yours and mine. It doesn't interest me where you live or how rich you are, I want to know if you can get up after a night of grief and despair, weary and bruised to the bone, and be sweet to the ones you love. I want to know if you can be alone with yourself and truly like the company you keep in the empty moments of your life." -Jon Blais
Ah, how I still love that quote. It's tough to say that this goal was a resounding success: whether or not (or how well) it was communicated, I certainly got frustrated and sometimes upset with the people I love. And there are definitely a few situations where I wish I could go back and change my approach or take back my words or just be more understanding and open and loving. BUT. Overall, I think I was sweet to the ones I love. I can count the number of arguments my boyfriend and I had on one hand, many of my friendships strengthened, and I sent out a heck of a lot of thank-you/congratulations/birthday/just saying hello notes. Though, there's always room for improvement!
Did you keep your 2014 resolutions?
p.s. my 2013 resolutions and how I did on keeping them; my 2012 resolutions and how I did on keeping them!