2014 in review
Overall: 2014 was a good year. It was less about travel and more about lifestyle, less about checking destinations off a list and more about strengthening relationships and learning how to settle into a place without getting bored. I made some great strides, career-wise: in what I achieved at ONA, in securing a new job at Vimeo, in working with bigger brands at C'est Christine and in simply continuing to write (because that in itself is no small feat). But mostly, I feel like 2014 was a good year just because I was so happy! So many wonderful memories–I'm already looking forward to opening my "good things" jar on New Year's Eve, but until then: here's a little recap of 2014.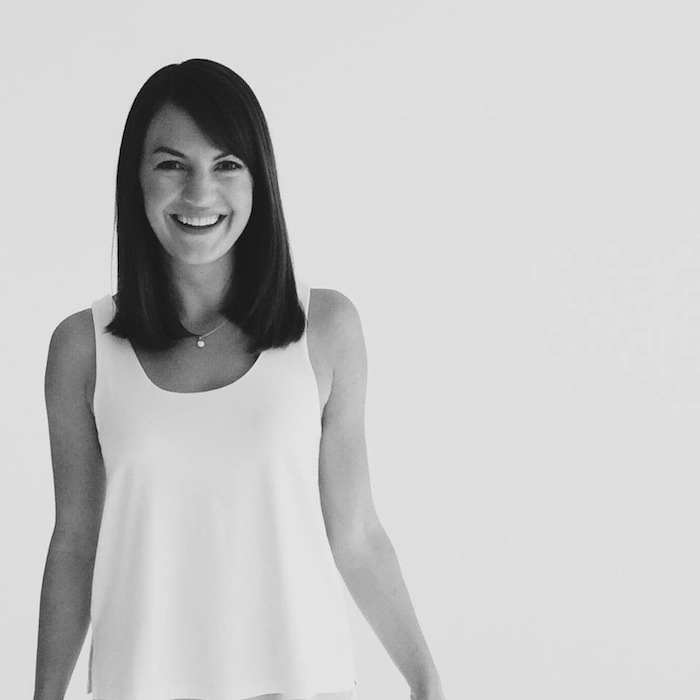 The overview: January and February felt like one long snowstorm. From March through June, yoga teacher training took over my life: I was in training on Friday evenings and all day on Saturday and Sunday, and was taking two to three evening classes a week and waking up early to meditate and study. I made up for that lost social time with an incredible summer: beach days, upstate weekends, rooftop parties and plenty of bike rides. September and October were hugely chaotic and transitional: a new job, a new roommate. And so far, the mild winter has meant plenty of laid-back, quality time with friends and long walks in search of red doors and adorable brownstones.
January // Dominican Republic
Without a doubt, the highlight of the long winter was a long weekend in the Dominican Republic with my boyfriend. It was only our second time away together, but it really set the tone for our travels the rest of the year–and established that we are excellent traveling partners, even (especially!) when under pressure. There's no one else with whom I'd rather tackle three flat tires in the middle of the night on a deserted road or read my Kindle (while sipping fresh coconuts and rum) next to.
February // the Berkshires
This was the second year in a row that I attended a silent yoga and meditation retreat in upstate New York with one of my favorite teachers. In some ways, it felt incredibly familiar: I wasn't scared about the silence and I was able to fully enjoy the snowy, serene scenery. But my best friend had to cancel at the last minute, so I ended up with a lot more solitude and time to think. When I reread my journal from the year before, I realized that I had set a goal of having my yoga teacher training certification by January 2015–less than a year away! That solo weekend away was instrumental in cementing my desire to just go for it.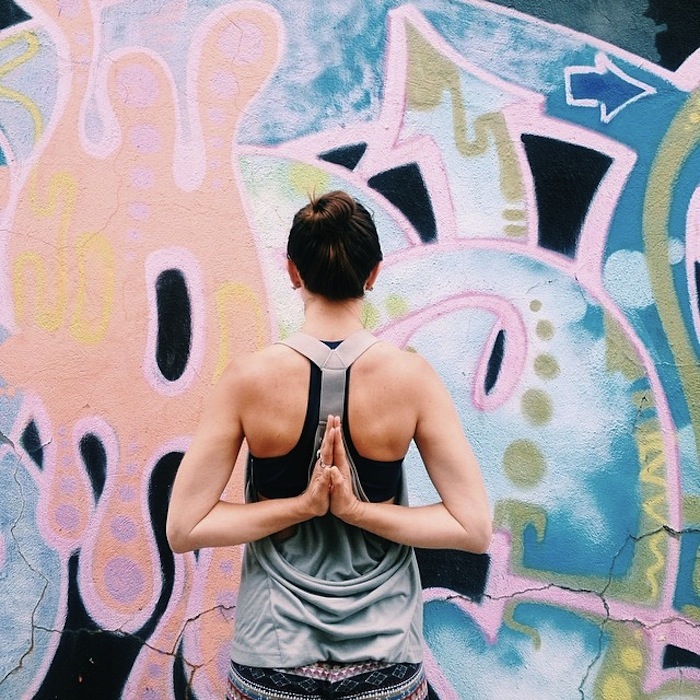 March // Yoga teacher training
And with that: my yoga teacher training began! Honesty, it was a lot more intense than I anticipated and I realized that I prefer DOING yoga to teaching yoga. Even though I eventually decided not to actively pursue teaching, I certainly deepened my practice, learned a lot more about the history of yoga and I made some incredible friends. When I think back on those four months, I'm still in awe that I managed to make it out with my certification, my relationship, my job and my friendships all intact.
April // Interlaken
On a rare weekend off from yoga, my boyfriend introduced me to the Berkshires–and I fell head over heels in love with the region. We spent a couple of incredibly relaxing days at Interlake Inn: playing tennis, wine tasting, rowing across the lake. It was also nice to be away, but still be healthy and active: my boyfriend was training for a half-marathon, so he went on a long run while I practiced yoga outside.
May // Sacramento
It was super fun to go back to Sacramento for a few days and try to see my hometown through a new perspective: as a guest Instagrammer for Visit Sacramento! I also loved just being able to relax in my parents' sleepy suburb: walk the dog, read magazines by the pool, sing along to the radio in the car, catch up with high school friends and soak up all of the sunshine and fresh air. (p.s. check out @anniepaist on the Instagram for more photos of Annie the dog!)
June // Turkey
I kept up with my tradition of celebrating every birthday in my 20s in a different country: I turned 26 in Turkey! I'm so glad that I was finally able to connect with my friend Nevin and have her play tour guide in Istanbul: we ate baklava, rode ferries, marveled at all of the gorgeous intricate Islamic architecture and just enjoyed each other's company. But the highlight might just be watching the sun rise over Cappadocia in a hot air balloon: it was one of those rare things that is even better in real life than even the most beautiful photograph.
July // the Berkshires
After our weekend away in April, my boyfriend and I were lucky enough to go back to the Berkshires TWICE in July with his family! We spent one weekend at a house with a pool and another weekend at a house right on a lake, and it was just so laid-back and fun. It completely cemented my adoration of the region: the fresh produce! The lakeside views! The complete and utter silence! Truth be told, though, it was the free tennis courts that really won me over.
August // Avalon
And THEN we spent a week in Avalon with his extended family (I know, my summer vacation plans were basically all taken care of for me!). My boyfriend has been going to Avalon every summer for his entire life, so I knew that the expectations were high for me to enjoy it too–and I'm so glad that I did. I had such preconceived notions about the New Jersey shore, but I just loved the small-town feel of Avalon. The fact that the beaches were gorgeous, and that the cinnamon rolls were out-of-this-world delicious didn't hurt either.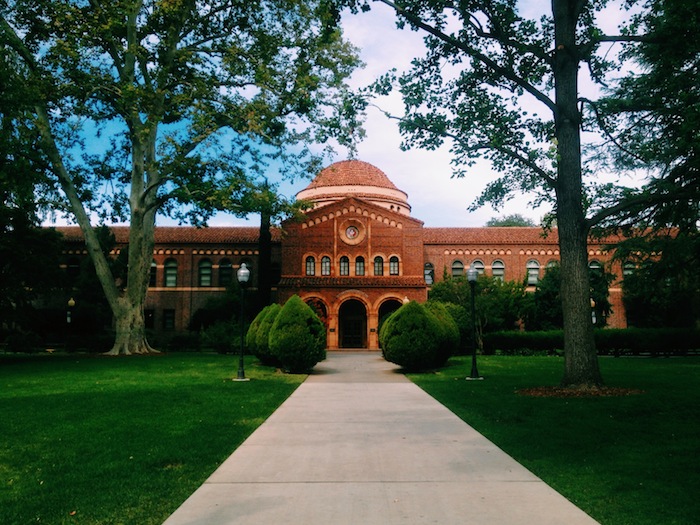 September // Chico
September was a sticky month for me: when it rains, it pours, as they say. After I left my job at ONA, I took advantage of a little bit of time off and headed home to Sacramento. This time, my boyfriend joined me–and without a doubt, my favorite part was showing him around my college town! The vast majority of my friends in New York City also went to Chico State, so he had heard A LOT about the fantastic little town of Chico. He was suitably impressed!
October // Nicaragua
I'm so happy that I was able to achieve my goal of three new countries in 2014 AND another yoga retreat AND one last burst of sunshine before winter–all in one trip! A week-long yoga retreat in Nicaragua was super relaxing, and a great opportunity to get introspective about all of the crazy transitions that were going on. The private beach didn't hurt either!
November // the Finger Lakes
Overall, November was pretty quiet: it was wonderful to stay local for Thanksgiving. My boyfriend and I did have a nice little weekend away, heading (VERY FAR) upstate to attend a wedding. We took the scenic route on our seven-hour drive home, listening to podcasts as we carved our way through the Finger Lakes and stopped whenever we saw signs for waterfalls.
December // Virginia
I still can't believe it's already December! I've been thoroughly enjoying all of the Christmas decorations around town. This is my last full week of work before the holidays, and I'm especially looking forward to our company holiday party on Thursday night. Next week, we'll be heading to Virginia to spend Christmas with my boyfriend's family. Everyone keeps telling me how cute Charlottesville is, so I'm looking forward to checking it out. But I'm mostly SO excited for a whole week of relaxing in New York City (without work!) and having a laid-back New Year's Eve: my only request is to drink beer in dive bar and to wear sequins!
Thanks again for reading C'est Christine this year! I still can't believe that 2015 will not only mark my 10-year high school reunion, but my five-year anniversary of blogging. So grateful for another year of adventures in New York City and beyond, the most hilarious and supportive parents, a wonderful boyfriend and the best set of girlfriends around the globe.