Of the moment // 11.28.14
One of the reasons why I blog is simply to have the space to write: getting things "on paper" helps me to process my feelings and organize my thoughts. I also love having a record of my life over the past few years: a place that holds all of my stories, my photos, the ups and downs of travel. But sometimes, I also just want to remember and share the little things that brought me day-to-day joy. Every Friday, I'll give you a peek into the book I currently can't put down, a great restaurant discovery, a fun new product or an inspiring quote: a few things that I think you might enjoy before we all take off into the glory that is the weekend!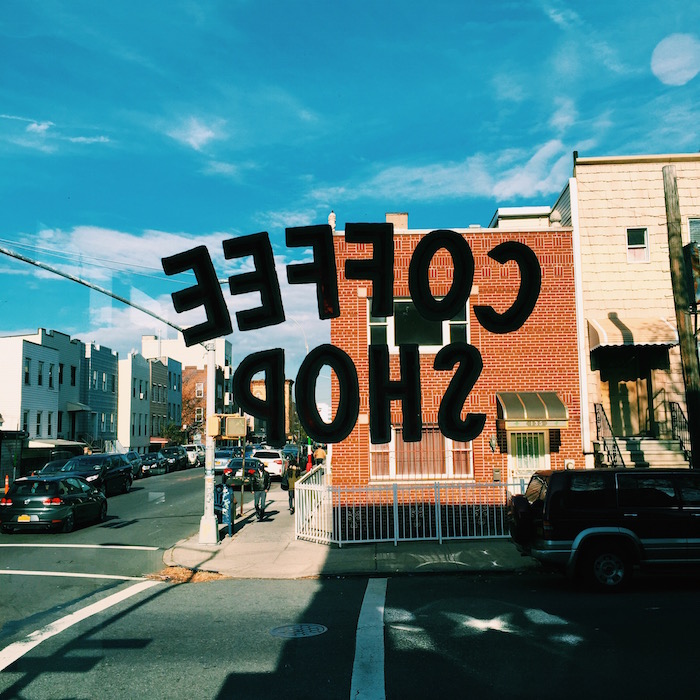 This week has been delightfully low-key. I've had most of the week off work and almost no social obligations, so it's been a lot of reading at our new favorite coffee shop and sleeping in and running a few errands (but not too many!). We're planning on much of the same this weekend, and it's just nice to not have a hectic travel schedule over such a chaotic time at the airports. Bonus: I have just discovered Serial (my very first podcast!) and I'm basically obsessed. My boyfriend and I took the subway up to his parents' for Thanksgiving and I quite seriously asked him if I could listen to Serial on the way (since we would be talking plenty later)–it is just that good! I also think this might be my foray into podcasts–it's been so great to listen to something engaging while I'm doing the dishes or walking around the city on errands instead of just rocking out to music. If you have any other podcast recommendations: I'd love to hear them!

Jewels
My friend Cubby Graham told me about The Giving Keys ages ago, and I fell in love with the concept: the company helps their employees transition out of homelessness while creating one-of-a-kind pieces of jewelry (and now other clothing and accessories) with inspirational messages. You're even supposed to "pay it forward" by giving away the piece of jewelry to someone who needs the message in a trying time. I chose the word GRACE and I've been loving the daily reminder to be a little sweeter to the ones I love.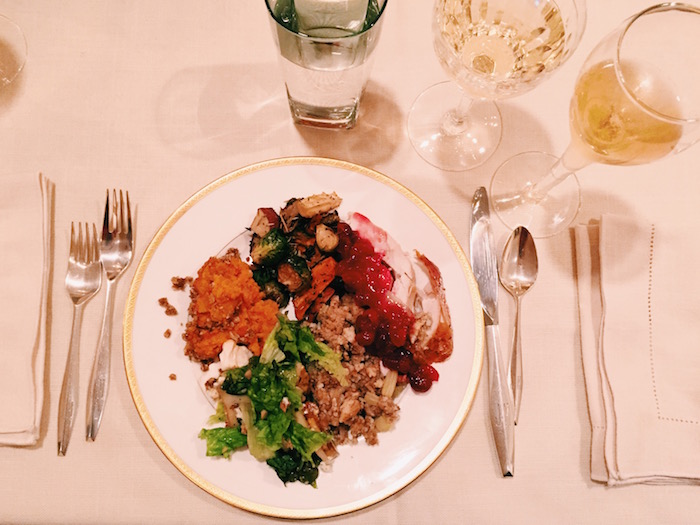 Eats
We spent Thanksgiving with my boyfriend's family on the Upper West Side, and what a feast! First of all, it was fantastic to be able to enjoy a full-on homemade Thanksgiving meal and  a) not have to go to the airport or the train station on some of the busiest travel days of the year and b) get to sleep in my own bed. My boyfriend's sister and her boyfriend are quite the foodies, so they took care of most of the cooking: turkey, sweet potatoes, roast vegetables, cornbread muffins, pecan pie. I brought homemade cranberry sauce, lest you think I never contribute. The best part: they saved all of the recipes into a giant PDF, making it very easy for me to steal them the next time I'm craving a delicious sweet potato side.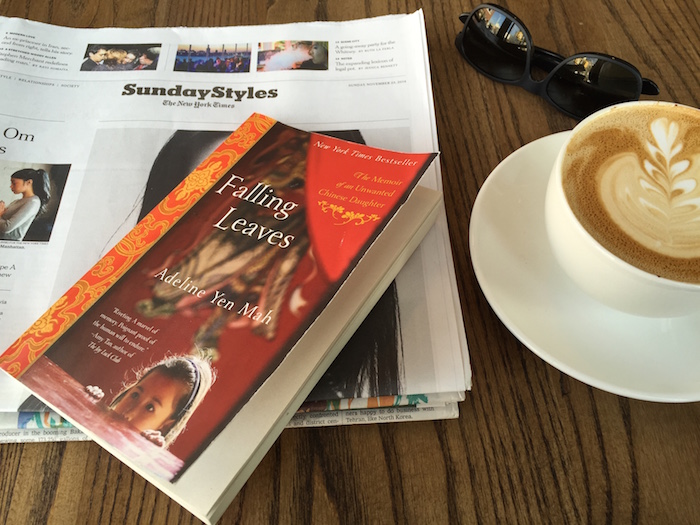 Reads
My mom and I have incredibly similar taste in books (and we both love to read), so we're always trading recommendations back and forth–especially when it comes to historical fiction set in 19th/20th century China and anything set in World War II. I have a Kindle and she reads on her iPad, but every once in a while, we'll read a paper copy and then trade it. She recently sent me Falling Leaves, the memoir of an unwanted daughter in China. The title sounds a little heavy, but it's a super interesting look at life in China for a woman around the World War II era.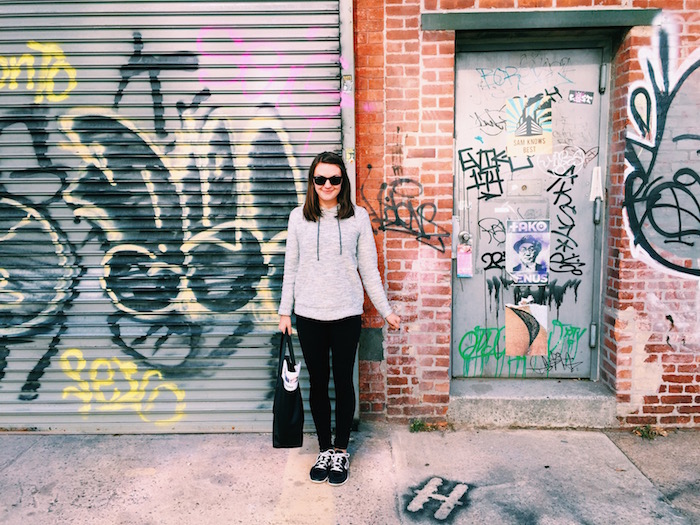 Looks
One of the things that I'm always impressed with in New York is how fashionable people manage to look even when they're just grabbing a coffee or heading to the gym: this city has the "casual luxury" look down pat. I've been trying to get better at looking nice, but still being comfortable when I hop out on a Sunday morning to get bagels or whatnot. This Bella Luxx French terry hoodie is my new go-to: it's super cute and super comfortable, especially when paired with my favorite Alo Yoga ribbed leggings.
New York City
It's starting to feel like winter here: the trees are bare, the temperatures are hovering around freezing, and we're bracing ourselves for the first big snowstorm. We took a pre-dinner walk in Riverside Park on Thanksgiving, and even though it's not quite as gorgeous without the rich fall foliage or budding spring blooms, there's still a certain beauty to the tree-lined riverfront promenade.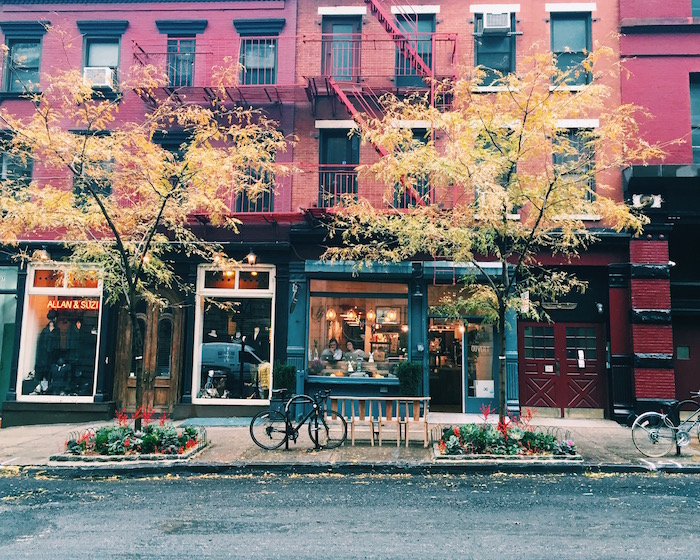 Words
"Let us be grateful to the people who make us happy; they are the charming gardeners who make our souls blossom." -Marcel Proust
This weekend, I'm RELAXING! No real plans on the books, other than a yoga class or gym session, lots of reading, straightening my apartment and hanging out with friends. What are you up to?