Of the moment // 10.10.14
One of the reasons why I blog is simply to have the space to write: getting things "on paper" helps me to process my feelings and organize my thoughts. I also love having a record of my life over the past few years: a place that holds all of my stories, my photos, the ups and downs of travel. But sometimes, I also just want to remember and share the little things that brought me day-to-day joy. Every Friday, I'll give you a peek into the book I currently can't put down, a great restaurant discovery, a fun new product or an inspiring quote: a few things that I think you might enjoy before we all take off into the glory that is the weekend!
You know how some weeks are just kind of normal, but how nice it is to have "normal" week? That was this week. Some drinks dates and coffee dates, a few yoga classes and a night at the gym, bike rides and walks around the neighborhood: there wasn't anything TOO crazy or special, but I do still love that my bike rides take me to Central Park, and my walks are past gorgeous West Village brownstones, and that cocktails are served in fancy speakeasies. New York City is a special place to call home, and I feel lucky that I do!
Take Me Back
Although we've had quite a few escapes in the past few months–the Berkshires, Avalon, Sacramento–it feels like ages since my boyfriend and I have had a weekend away just the two of us, and even longer since we went anywhere tropical. 10 months later, I still love reminiscing about our trip to Barahona, Dominican Republic: our story of three flat tires on a deserted road in the middle of the night is still our go-to cocktail party story, and I don't think I've ever felt quite as fancy as we had that infinity pool all to ourselves. Too much to hope that we'll be able to sneak away for some sunshine and rum in coconuts this winter?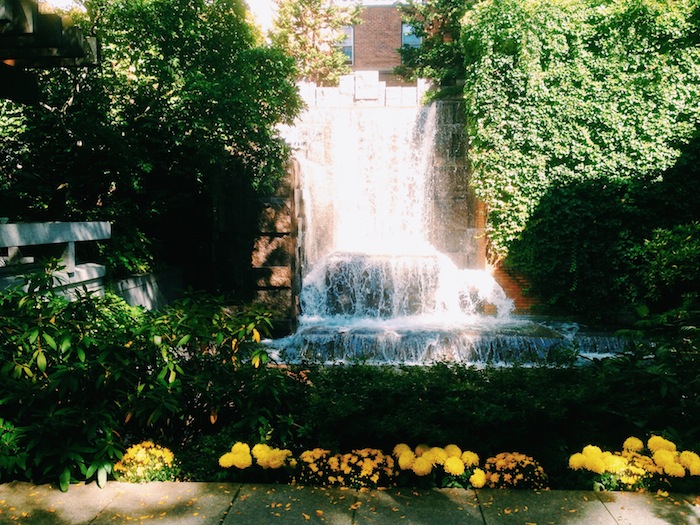 New York City
One of my favorite reasons to bike in New York City is that you come across so many cool places that you would never find taking the subway or hopping in a cab. I biked by this waterfall on my way to Central Park this weekend, and decided to pop in–I remembered reading about it on this Mashable list of best NYC hidden gems! GreenAcre Park is a privately funded and maintained public space, and it truly does provide a moment of serenity in a busy city. Even better, there's a little cafe tucked to the side: I enjoyed a hot coffee and the New York Times in the sunny courtyard listening to the rush of the waterfall.
Looks
My closet is approximately 75% black-and-white stripes at this point: I just can't get enough! My current favorite is this Anthropologie comfy cardigan with a sweet lace back detail: dresses up a black tank and skinny jeans perfectly for the office. My mom spotted it when we were shopping at home, and I swear–she has the best eye for pieces that are just the right amount of funky!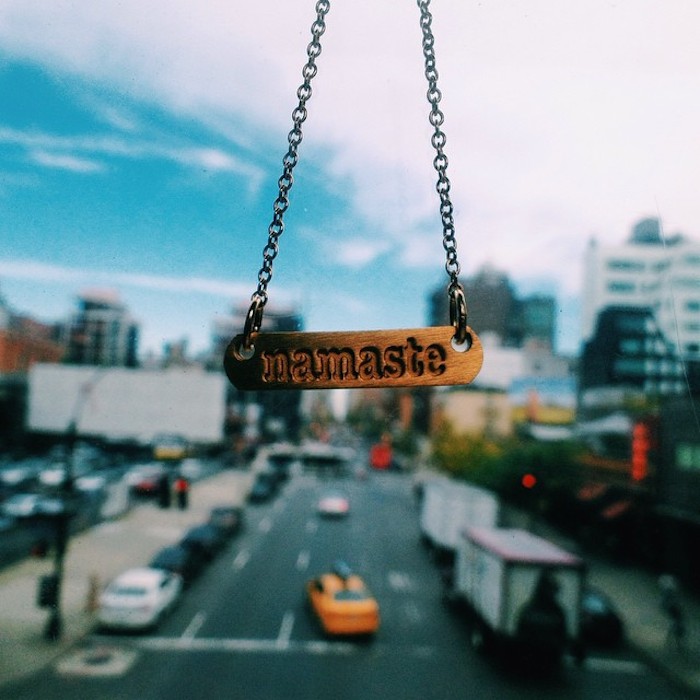 Jewels
I recently received this Namaste necklace by Asha Patel, and I haven't wanted to take it off! I chose "namaste" to coincide with the start of my journey as a yoga teacher AND to remind me to practice the sutras in everyday life. It's funny how this sort of mental reinforcement works: whenever I get frustrated (with the subway or a stranger or a friend), I automatically finger the necklace and think "the light in my recognizes the light in you." Super corny, but honestly: it's reminding me to take an extra second to breathe before I judge. And honestly: It sits up a little higher than the rest of my necklaces, so it's perfect to layer (cue a necklace party!) and it always looks classy.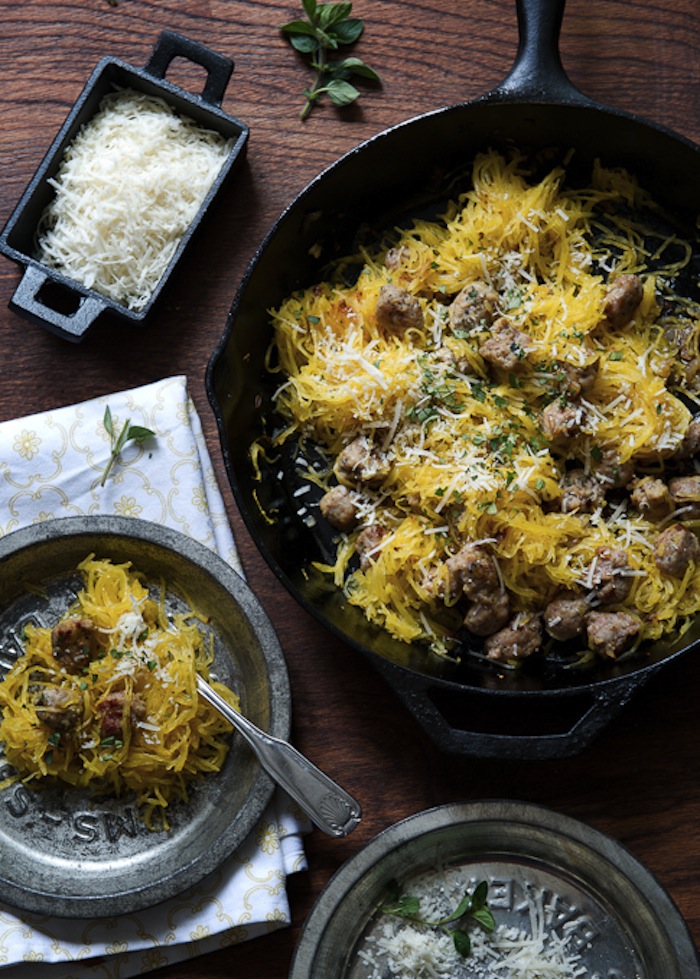 Eats
Despite refusing to eat squash for most of my childhood, it's now one of my favorite food groups in fall: I made this roasted spaghetti squash with sausage for dinner on Monday, and it was like a kick-ass, no-carb version of spaghetti and meatballs. I was running late coming home after a yoga class, so I cut the squash in half and cooked it in the microwave for about 10 minutes and then threw it in the oven to roast while I sauteed things on top of the stove. All in all, I had dinner on the table in less than 30 minutes and it was DELICIOUS. Next time, we might substitute ground turkey to make it a little healthier, but honestly–I think all of the flavor (and fat, of course) came from the hot Italian sausage. Two thumbs up! Photo courtesy of White on Rice Couple.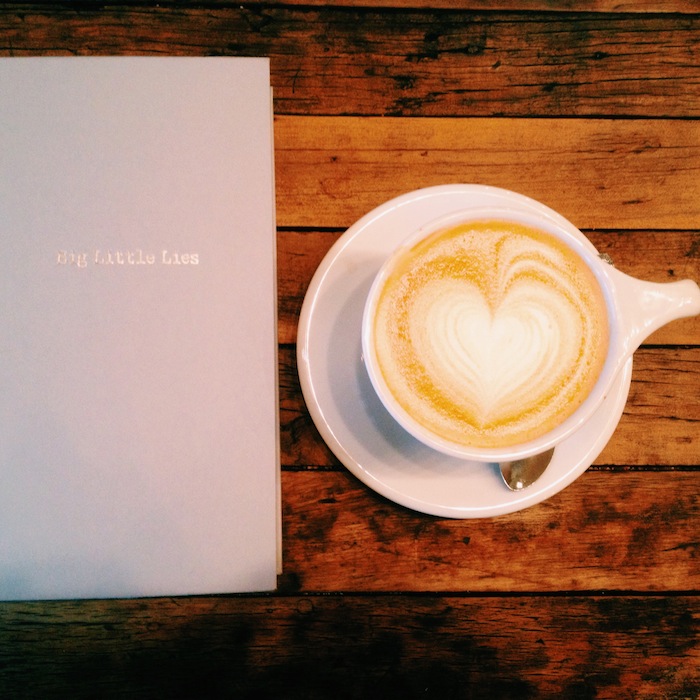 Reads
I am a huge fan of Liane Moriarty, so I tore through her latest book–Big Little Lies–in a mere three days this weekend! Curled up on the couch with a mug of hot tea and jazz playing, and basically did not get up until I had finished. The Husband's Secret is still my favorite of Moriarty's, but I'm looking forward to discussing Big Little Lies with my book club next week! And if you need a good beach read or something easy but enthralling for a plane ride: highly recommend.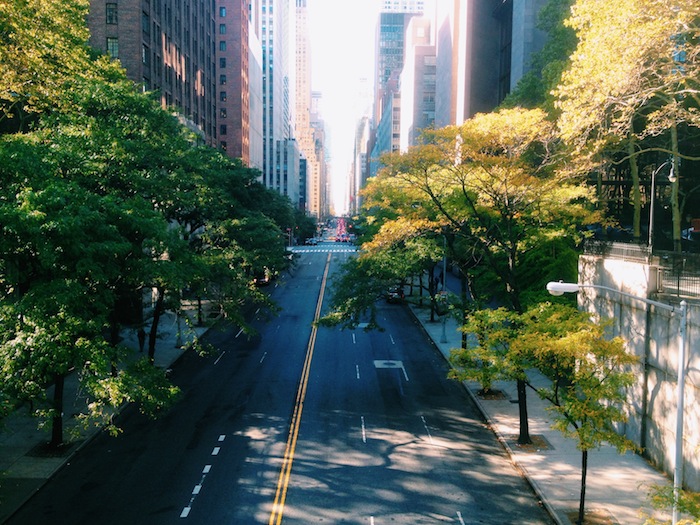 Words
"The battles for our heart are fought on the pages of our calendars." -Bob Goff
My boyfriend and I have booked in long-standing productivity dates (Monday!) and gym dates (Wednesday!), and I love that we have two nights a week set aside to just BE together–even/especially if it's not a fancy date night or a commitment with other friends and family. I've been filling up the rest of the nights with happy hours and book clubs, and it's nice to have a busy social calendar–especially when it's super intentional about catching up with the people I care about. This quote feels especially relevant right now, and I want to keep it in mind as I consciously MAKE time for the people that matter.
This weekend, I'm going to the Bronx Zoo (fingers crossed the weather cooperates!), out to dinner with my boyfriend's family, and grabbing brunch in Brooklyn with my bride friend and another bridesmaid. It should be a delightfully low-key but fun weekend! What are you up to?