The highlights of summer 2014
Without a doubt, summer is my favorite season. My favorite outfit is a sundress and sandals, I want to spend every single minute in the sunshine, and I just love the long days and late nights. Growing up in California, autumn wasn't anything too special: a bit of a shoulder season where it was still hot outside where you could possibly go apple picking. Even though I'm looking forward to fall in New York City (officially starting tomorrow!), I don't know if I'm quite ready to say goodbye to this summer yet.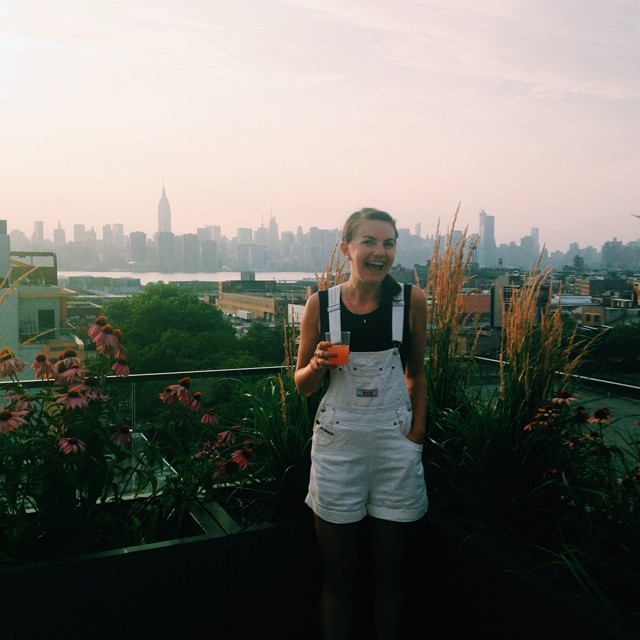 I know I'm constantly saying that each year was better than the last, but holy moly–what a summer! Not only was the weather pretty much perfect, but I've started to learn the in's and out's of summer-ing in the city. My boyfriend is not only amazingly laid-back and always up for a beach day or bike ride, but his family also has a tradition of spending a weekend in the Berkshires and a week at Avalon. I have an incredible group of friends who are always up for a last-minute rooftop BBQ, picnic in Central Park or boozy brunch. Turkey was the only time I left the tri-state area: proof that you can have epic adventures without needing to board a plane. All of that said, here were my highlights of summer 2014: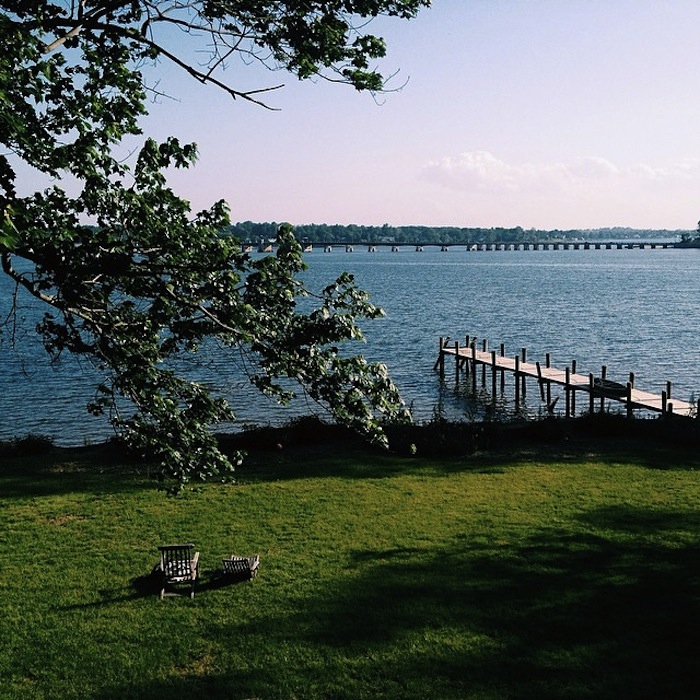 We had our final weekend of yoga teacher training at Seven Arrows retreat center in New Jersey the first weekend of summer. It was such a fun, relaxing time–and it's crazy to think how different the world is just a 45-minute ferry ride from Lower Manhattan.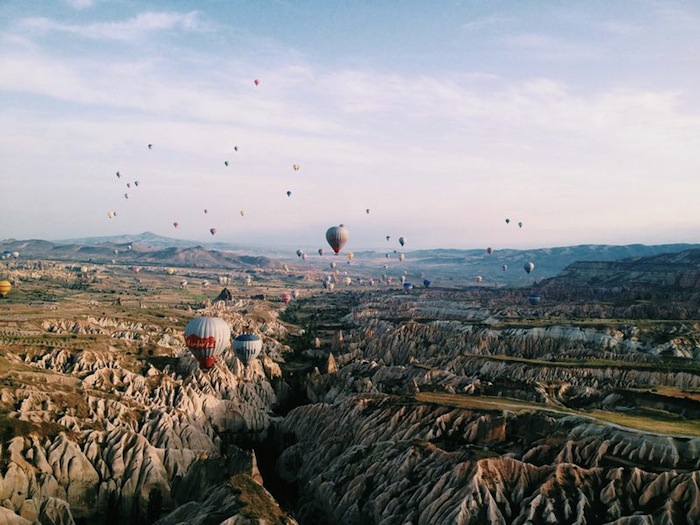 My only international escapade of the summer! I flew to Turkey to celebrate turning 26. Highlights included seeing the sun rise over the otherworldly landscape of Cappadocia…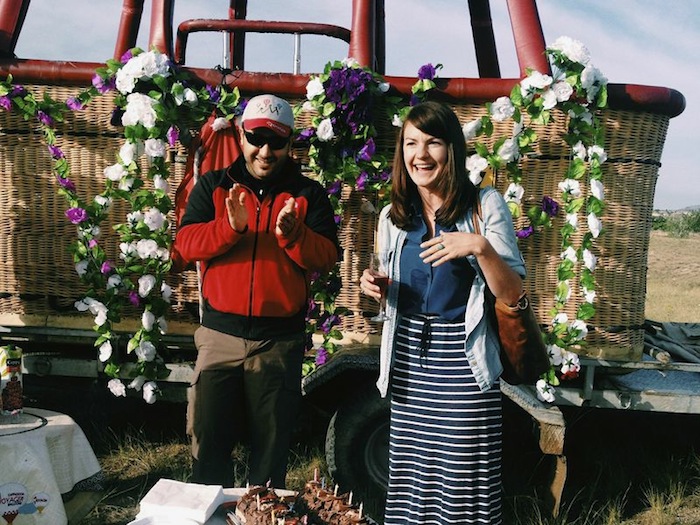 getting surprised with a cake and champagne at the end of the hot air balloon ride…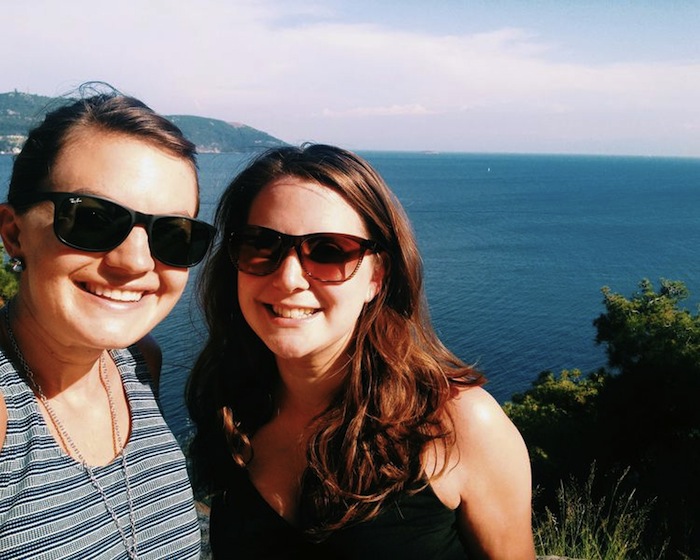 and hanging out with my friend Nevin while riding ferries and eating baklava in Istanbul.
I earned my 2oo-hour vinyasa yoga teaching certification. I gave myself a yoga break for the rest of summer–much needed–but really enjoyed the occasional rooftop yoga class and teaching my first round of corporate classes.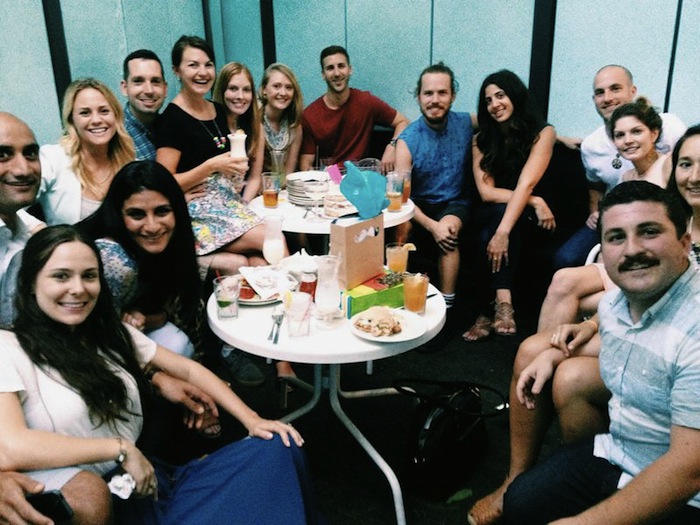 My friends threw me a surprise birthday party in Brooklyn–complete with my favorite spicy chicken sandwich! I had absolutely NO IDEA, and it was so fun to have all of my favorite people in New York City in one place–and I'm so grateful that I was able to spend so much time with all of these smiling faces the rest of summer!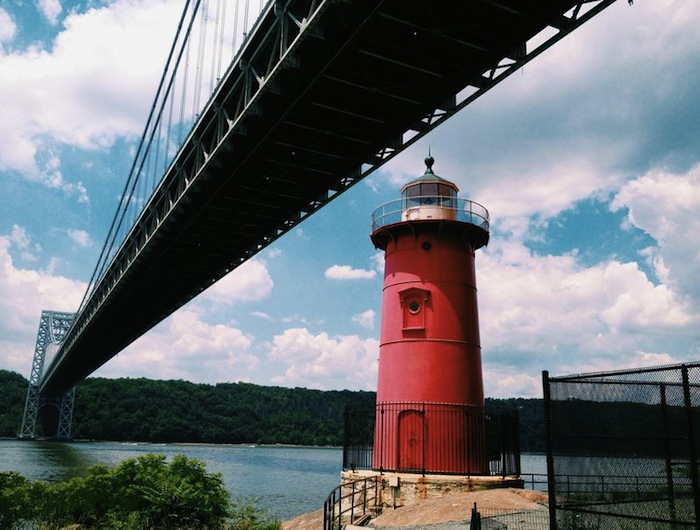 On weekends when we didn't have any plans to be out of town, we rode bikes up to the Cloisters…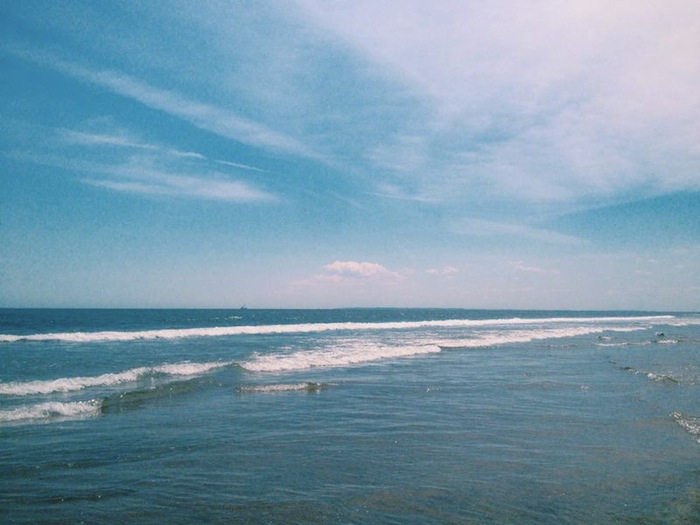 and took the subway out to the Rockaways…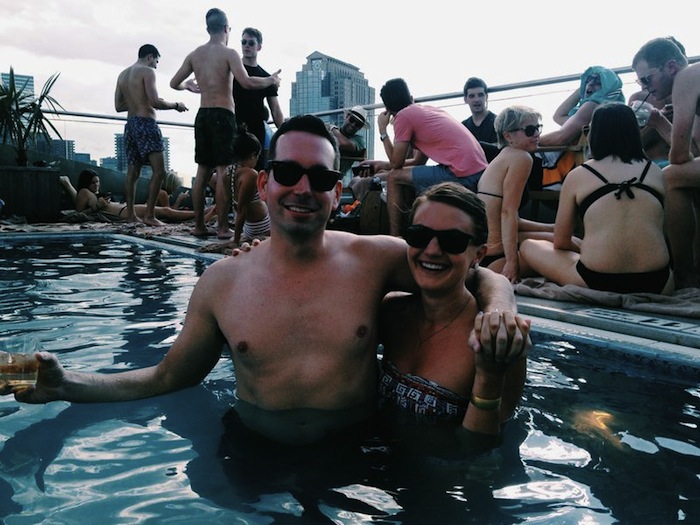 and spent the day at a rooftop pool.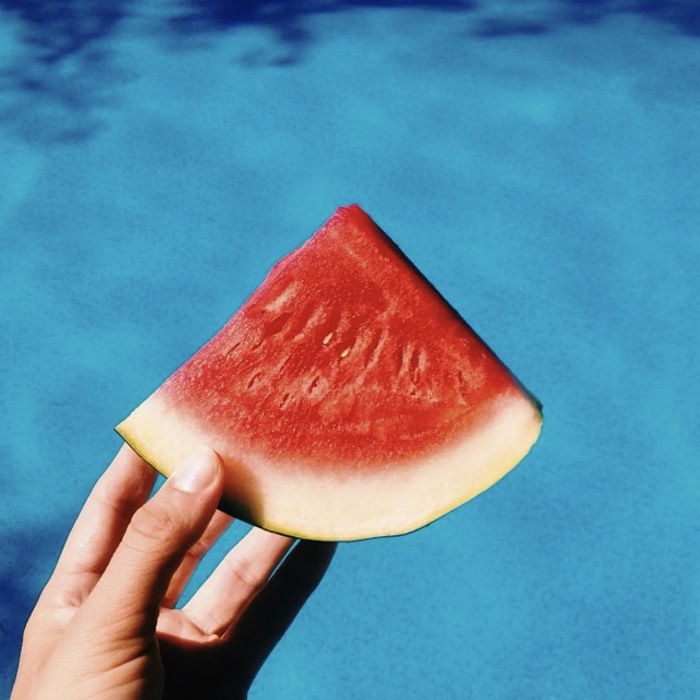 We spent a weekend in the Berkshires at a house with a pool…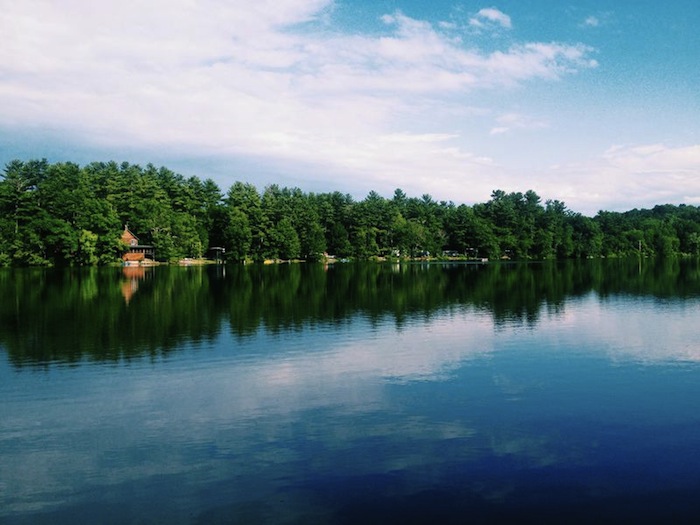 And another weekend in the Berkshires at a house on the lake!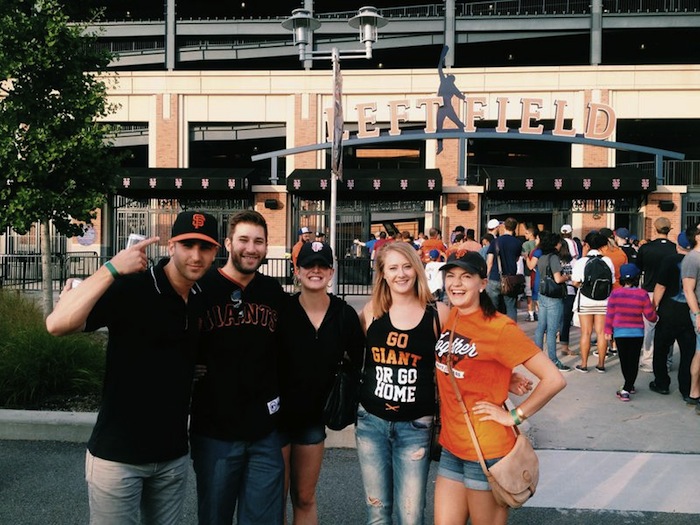 We watched baseball…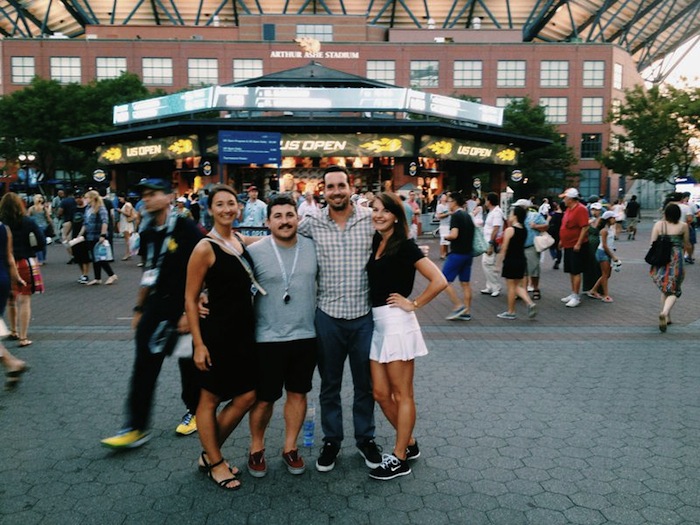 And tennis!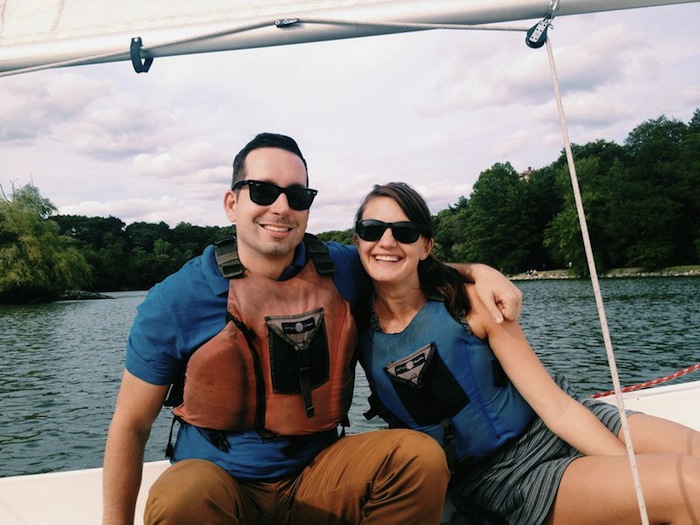 We spent a weekend with friends in Boston: watching the Red Sox at Fenway, sailing around Jamaica Pond, eating lobster rolls.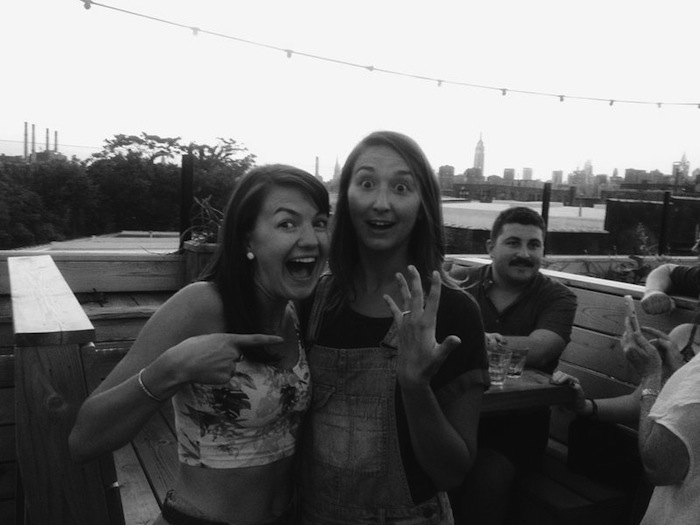 My favorite bike-riding, Brooklyn-residing, pun-loving friend got engaged…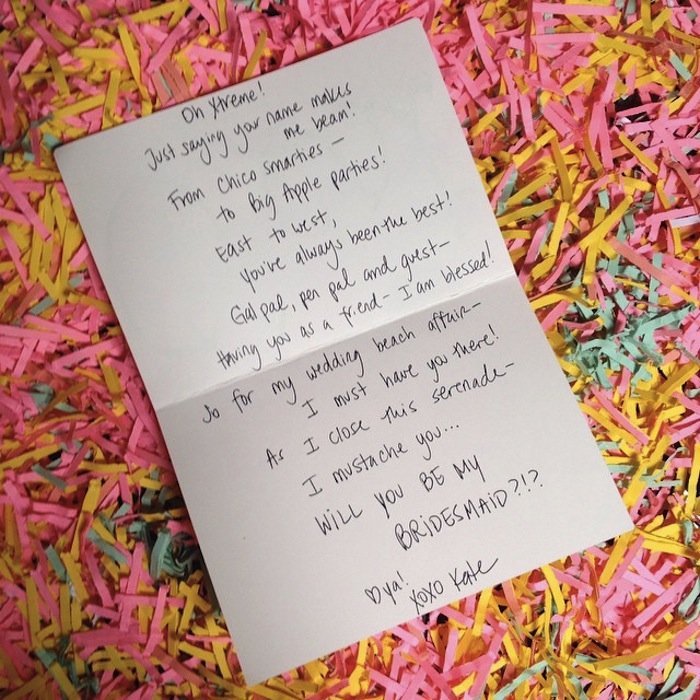 And asked me to be her bridesmaid! Officially looking forward to celebrations in summer 2015!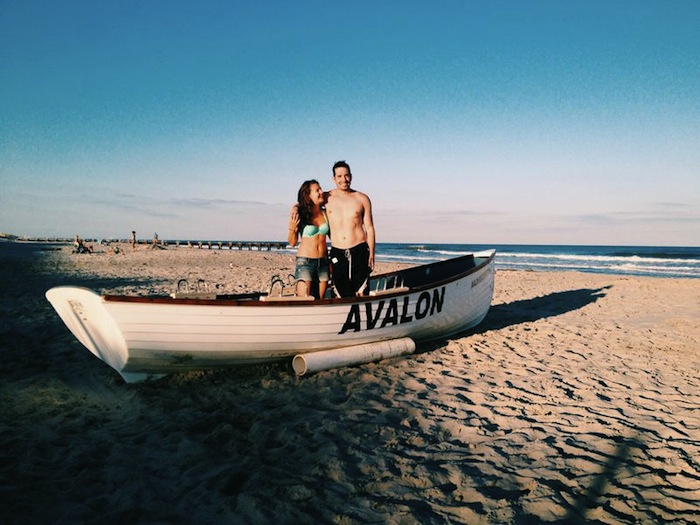 We spent a week at the Jersey Shore. I fell in love with Avalon: quaint houses, beautiful beaches, quiet morning walks along the waves.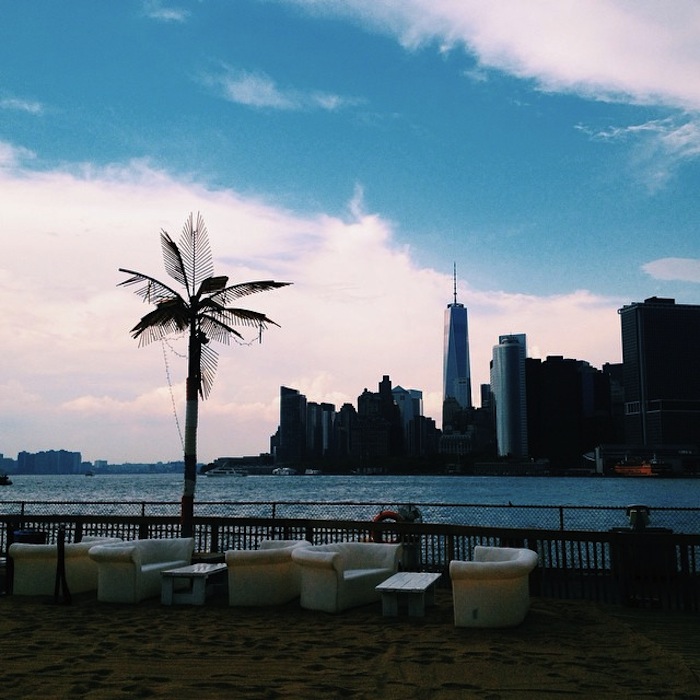 I finally visited Governors Island for birthday beers with some friends…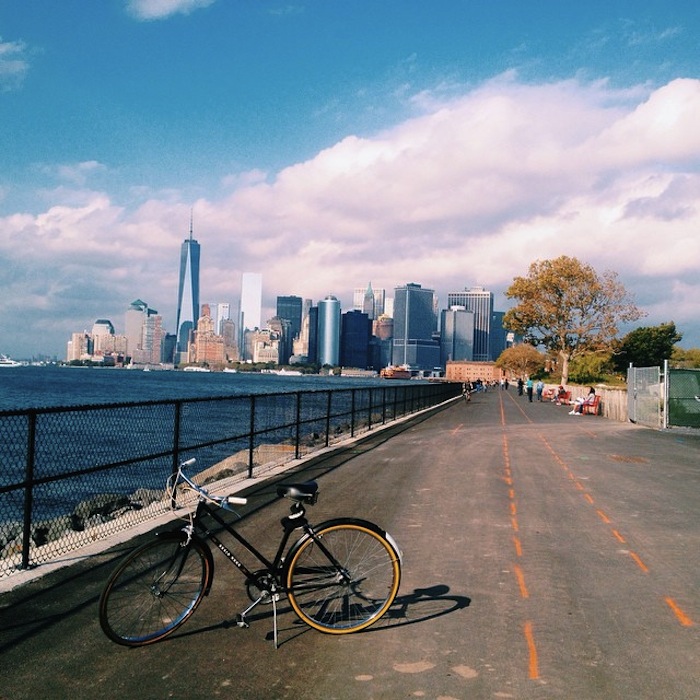 and loved it so much, I went back the next weekend too! I have a feeling I'll be spending plenty of weekends next summer riding my bike and soaking up the sunshine with a book here.
What was your favorite moment of summer 2014?