Postcard from Governors Island
One of my "summer resolutions" was to visit Governors Island, simply because it's only open in the summertime and because I'd never been before. But my summer weekends quickly filled up (BBQs in Brooklyn! Berkshires! Beach! Boston!) and suddenly it was Labor Day, and I was profoundly disappointed in my scheduling abilities.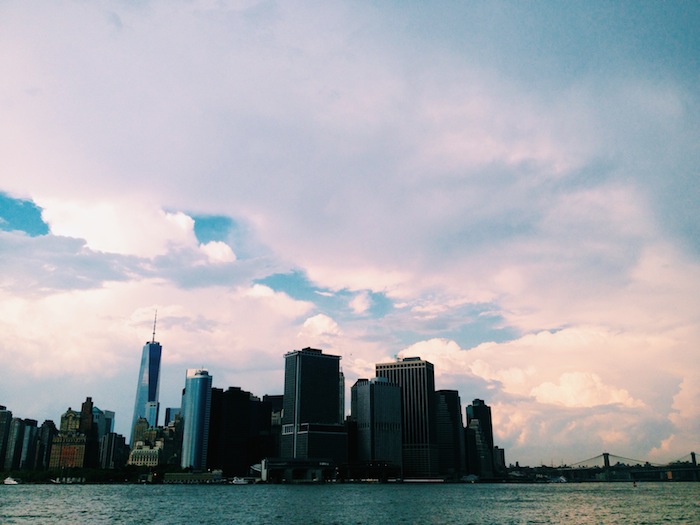 And THEN as my boyfriend and I were trying to figure out what to do with our day since imminent thunderstorms had canceled our trip to the Bronx Zoo, his roommate asked if we wanted to celebrate a friend's birthday with beers out on Governors Island. I was convinced that this would be impossible since a) it was after Labor Day and b) there wasn't a direct ferry–but alas, I was proved wrong. Governors Island is open until September 28 and we took the East River Ferry right from Williamsburg: hooray!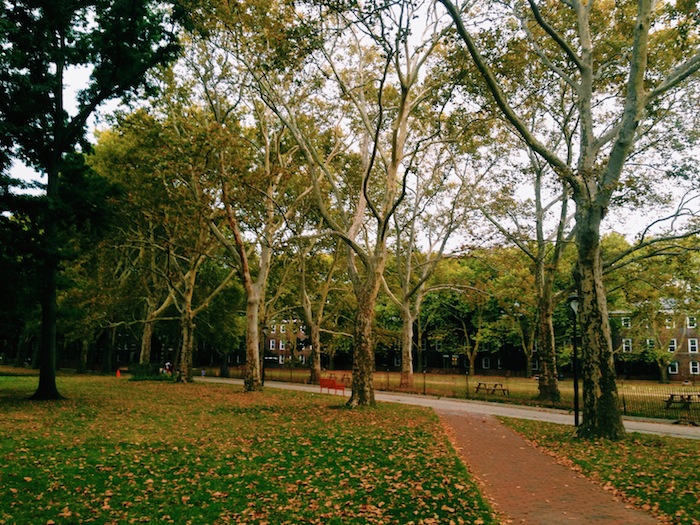 We showed up on the island right as it began to downpour. The storm only lasted as long as we walked across the island to Governors Beach Club: we got soaked, the crowds emptied out, and we arrived on the "beach" right as the sun came out. It was such a fantastic way to spend the afternoon: we drank beers with the Manhattan skyline looming across the water, played some ping-pong, and then wandered through the art installations that are sprinkled throughout the island.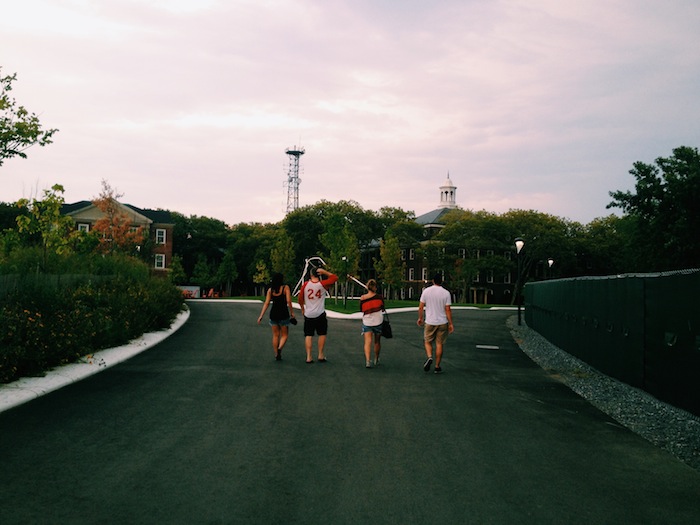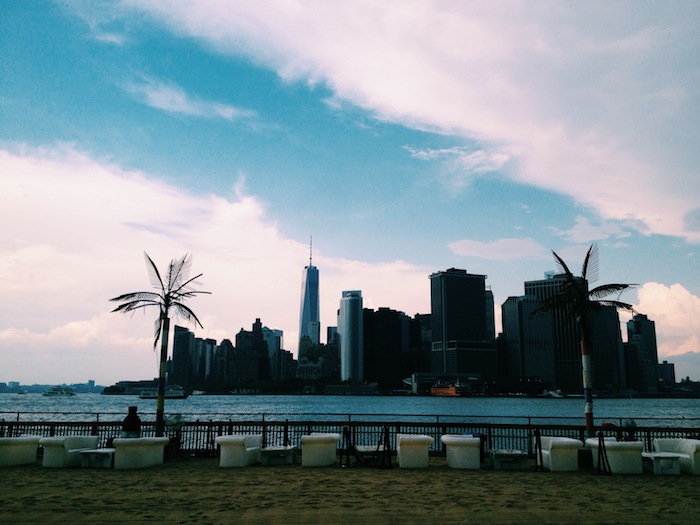 I'd love to go back with my bike and ride around the island, relax in the hammocks, and explore a bit more–but this was still such a fun way to spend an afternoon. Without a doubt, one of my new favorite "al fresco" bar options in New York City!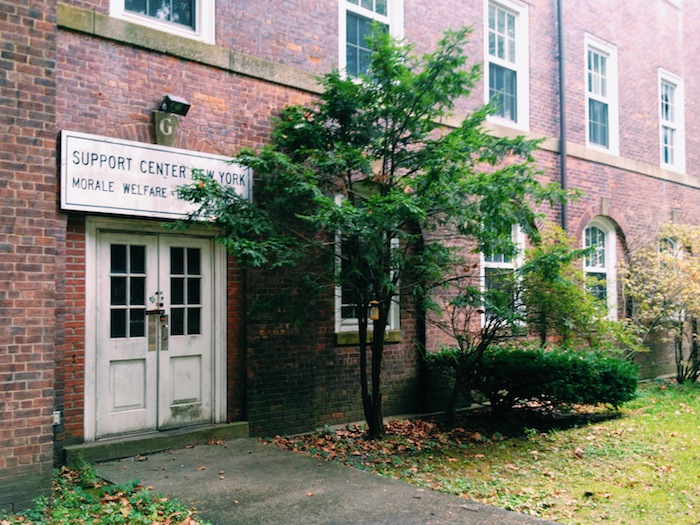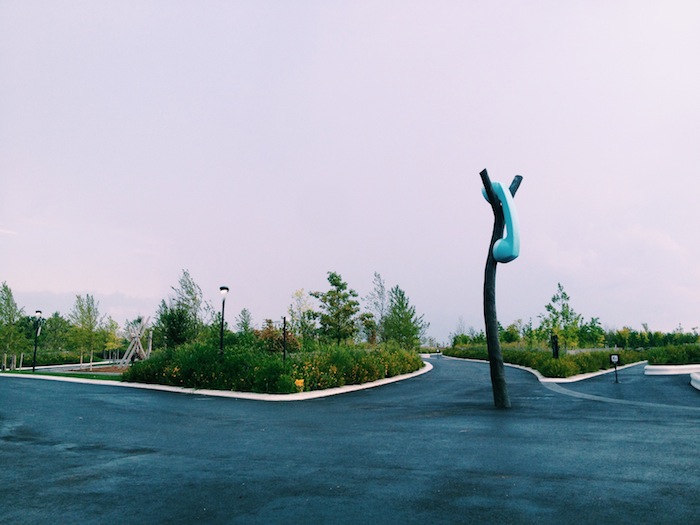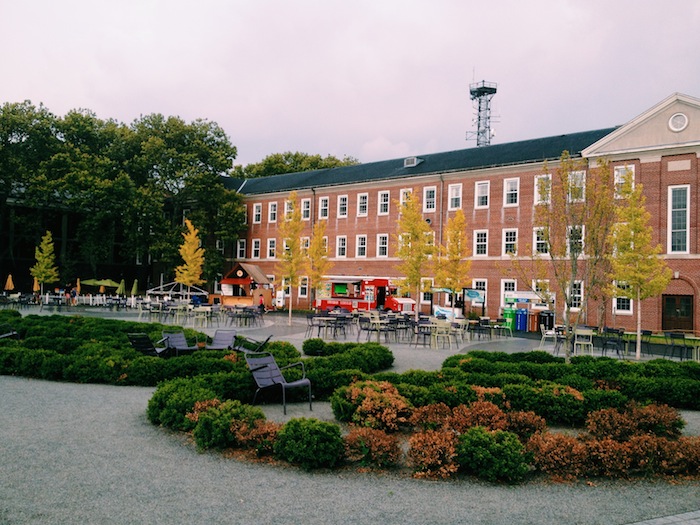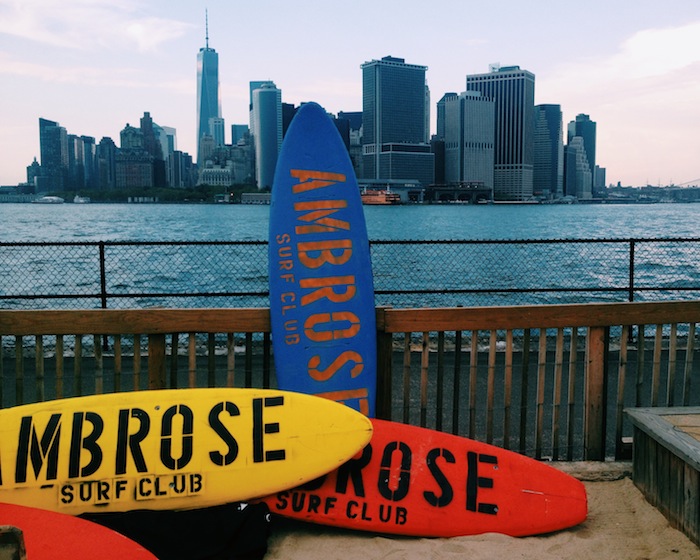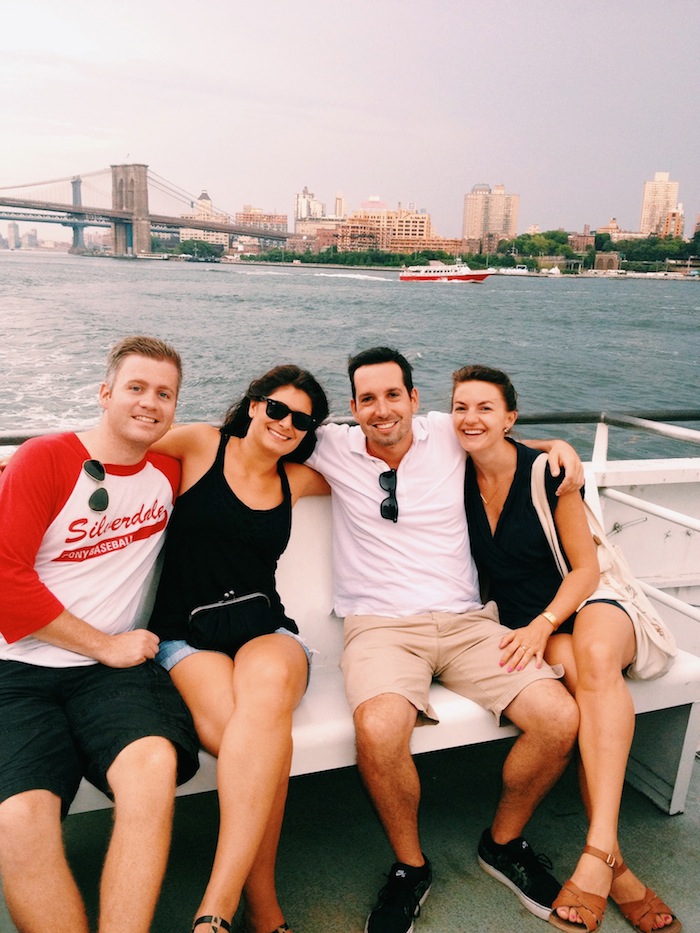 Thanks to Colleen for the invite and for taking this fantastic shot: such a great day!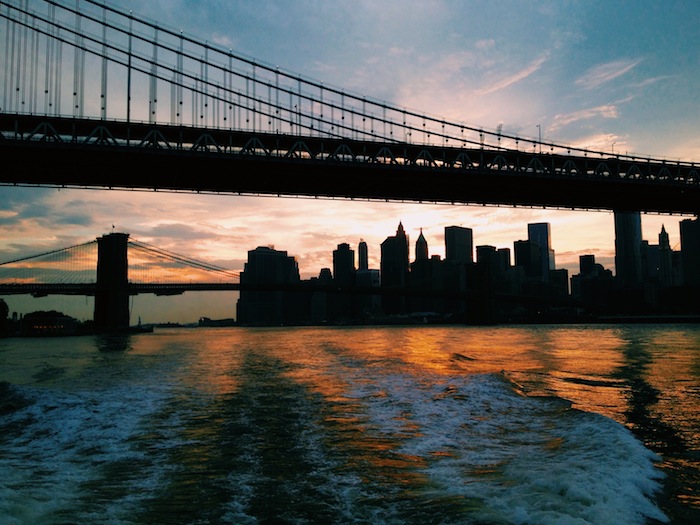 What's your favorite photo from Governors Island?