Of the moment // 9.19.14
One of the reasons why I blog is simply to have the space to write: getting things "on paper" helps me to process my feelings and organize my thoughts. I also love having a record of my life over the past few years: a place that holds all of my stories, my photos, the ups and downs of travel. But sometimes, I also just want to remember and share the little things that brought me day-to-day joy. Every Friday, I'll give you a peek into the book I currently can't put down, a great restaurant discovery, a fun new product or an inspiring quote: a few things that I think you might enjoy before we all take off into the glory that is the weekend!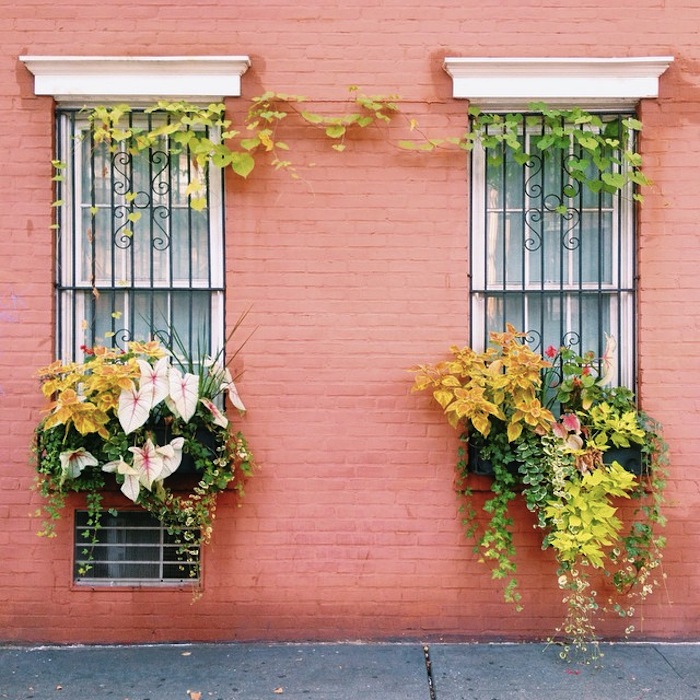 Today is my very last day at ONA, which I still haven't quite wrapped my head around: it's so strange to think that I'll no longer be Instagramming for them from my phone, or coming up with fun collaboration ideas, or always be keeping my eyes open for cool influencers to try out the bags. It's been such a fun two years, and it's strange to see it come to a close–and I have SUCH a hard time releasing control. But alas: I have a week of funemployment ahead of me, and then I start at Vimeo. Expect the most wonderful things to happen!

C'est Ma Vie
I received my answers from last year's 10Q this week: the most fun, since I had completely forgotten about answering the questions. It's essentially a time capsule of 10 questions: you answer, and they email the answers to you one year later! The question process opens up this year on Wednesday, and I highly recommend taking part.
In my answers, I talked about how I wanted to be more dedicated in my yoga practice and on my way to getting certified to teach before I was 30: still so crazy that I was able to achieve that goal! Another one that totally threw me for a loop was my answer to how I hoped I'd feel about my life at this time next year, because it really is how I feel:
"I'm hope I'm less anxious, more secure. I hope I am in a relationship where I feel valued, loved, trusted. I hope I'm in a job where I feel respected and compensated fairly, something that I'm good at and that I enjoy doing. I don't know where I'll be in the world–still New York? I hope I've maintained my friendships, been good to my family. I hope I've done more yoga, eaten healthier, treated my body well.
Honestly: I'm happy right now. I'm happy in New York, in my relationships and my career. I want to keep growing, keep traveling, keep treating the city like the worthy destination that it is. I'm hope I'm just as happy at this time next year, and I can't wait to see the adventures I've had–they're always better than I could ever imagine! xo"
Take Me Back
I fly back to Sacramento on Tuesday, and I can't wait to be back on the best coast. I've got my standard line-up scheduled: morning walks with Annie, a massage and a facial, lunch with the lovely Ashlee Gadd, the driving range with my parents and plenty of time by the pool. Bonus: my boyfriend is flying out for a few days! I'll be giving him not only the official Sacramento tour (read: tacos at Golden Bear), but also showing him my delightful little college town of Chico. Woohoo!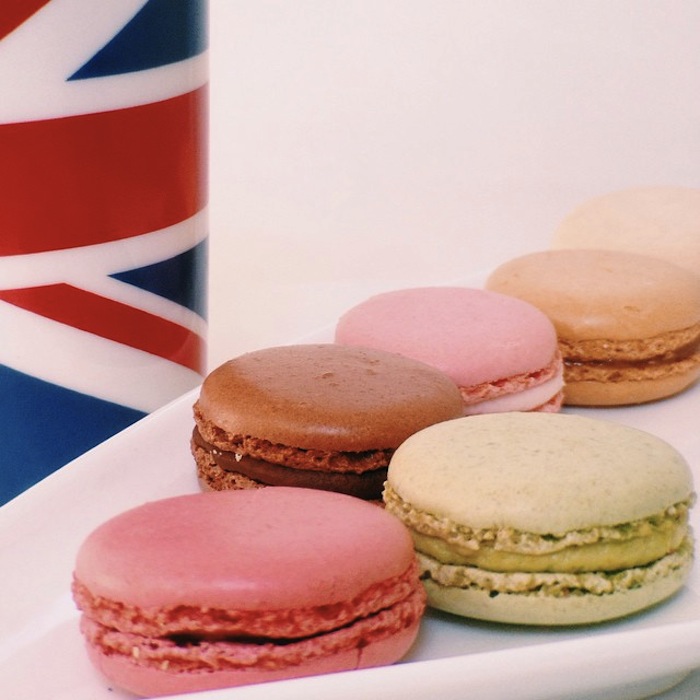 Sweet Tooth
Eurostar surprised me with a package with the best of France and England: Ladurée macarons and English breakfast tea, L'OCCITANE lavender hand cream and a Union Jack mug. It was to highlight how easy it is to do London AND Paris in one day using the high-speed Eurostar train. I've actually popped back and forth between London and Paris a few times on Eurostar, and it's not only super easy and fast, but it's pretty fancy. SO much nicer than trekking out to the airports in either city! Fingers crossed I'll get back to Paris soon to have even more macarons, but until then: this was such a nice sweet treat to start a New York morning!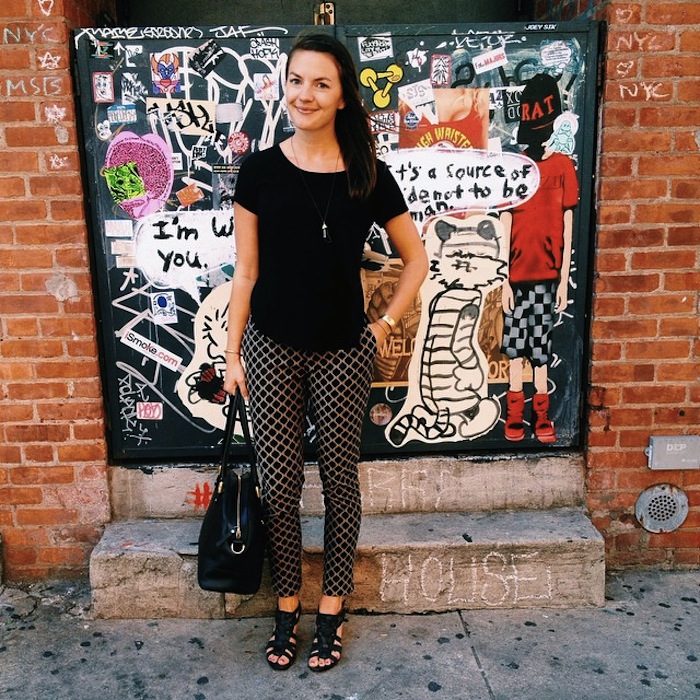 Looks
It's no secret that my favorite outfit usually consists of black-and-white stripes, with black-and-white prints a close second–but these black-and-tan print pants might come in at a solid, solid third.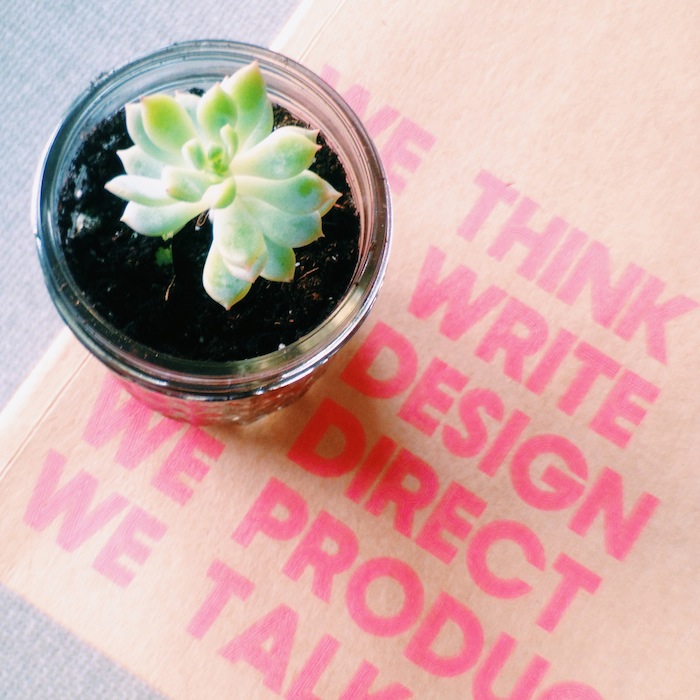 Blooms
It's taken me a while, but I'm finally coming around to the succulent side. Now I just need to learn how to keep them alive…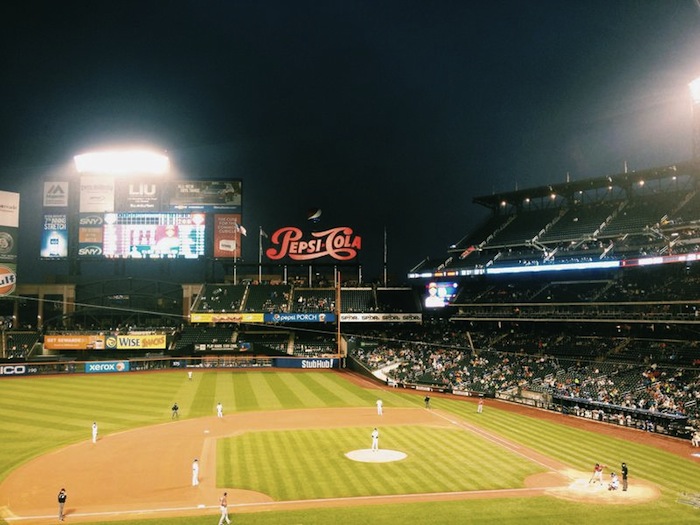 New York City
We went to the Mets game on Saturday with a bunch of other couples, and WE HAD A BOX. It was the fanciest way I've ever watched a baseball game! Not only did we have the most incredible view of the stadium and shelter from the rain, but there was also free candy, popcorn and Shake Shack. So much fun!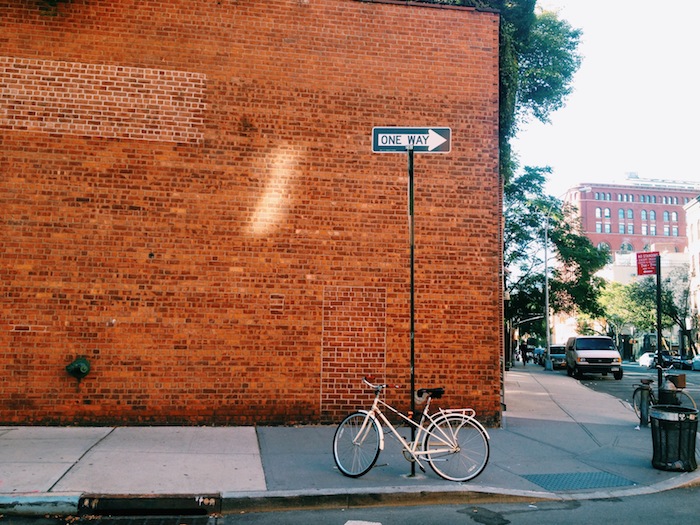 Reads
I enjoyed this set of 15 career tips from smart women over on Cup of Jo, and recognized quite a few from books I've read by Mindy Kaling, Tina Fey and Nora Ephron. I also really enjoyed this New York Times article about Lena Dunham: I can never quite decide if I love her or hate her, but I'm sure I'll still end up reading her upcoming memoirs. And I loved the career lessons from Joanna Goddard herself the most!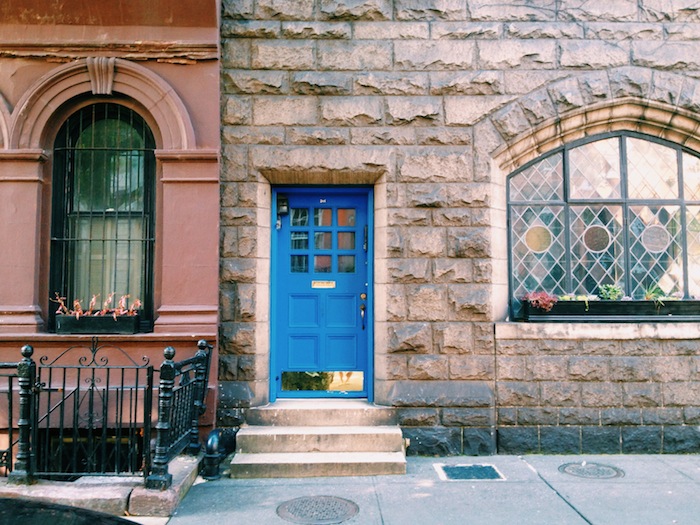 Fixed Life Envy: Doors
I'm on a constant hunt for red doors: they represent good luck and good fortune in feng shui, and it signifies a spiritual haven in the Episcopalian church. But when I came across this sky blue door and stained glass windows in West Village, I almost switched my "favorite door color" allegiance.
Words
"Believe there is a great power silently working all things for good, behave yourself and never mind the rest."
-Beatrix Potter
This weekend, I'm playing shuffleboard with a big group of friends, going to an art exhibit on Governors Island, going to brunch with my best girlfriends and squeezing in at least one yoga class! What are you up to?