Of the moment // 9.12.14
One of the reasons why I blog is simply to have the space to write: getting things "on paper" helps me to process my feelings and organize my thoughts. I also love having a record of my life over the past few years: a place that holds all of my stories, my photos, the ups and downs of travel. But sometimes, I also just want to remember and share the little things that brought me day-to-day joy. Every Friday, I'll give you a peek into the book I currently can't put down, a great restaurant discovery, a fun new product or an inspiring quote: a few things that I think you might enjoy before we all take off into the glory that is the weekend!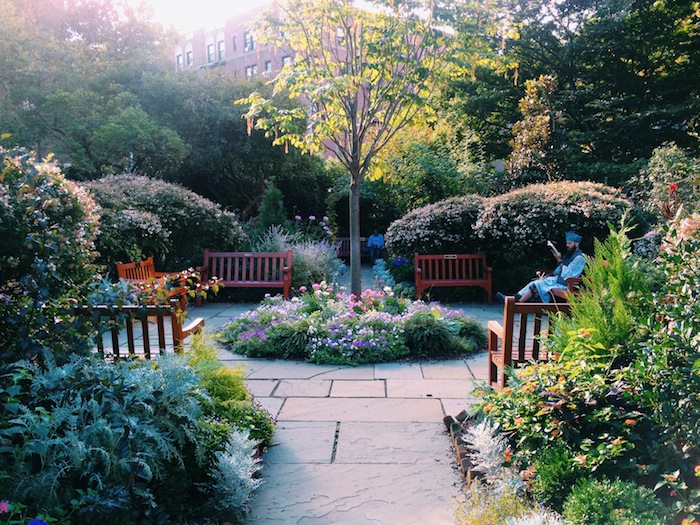 This week was a great mix of good news, fun activities and low-key evenings: visiting Governors Island, biking around Prospect Park and a book club meeting to discuss Boys in the Boat were tempered with a few yoga classes, making dinner and drinks at home, and several episodes of Friends. One of the things I've realized about living in New York City is that you have to come to terms with FOMO: there will ALWAYS be something fun to do, but sometimes you just need a night on your own couch.
New York City
I went skyscraper hopping yesterday with my friend Jillian: we went to the Top of the Rock with our coworkers in the afternoon, and then hopped down to see the sunset from the Goldman Sachs building (where her husband works!). It's amazing how different the city looks and feels from above: we ended up just sitting on a bench at Top of the Rock for two hours, soaking up the sunshine and people watching and enjoying a moment above the chaos below.
Take Me Back
I still can't believe I'm going to Nicaragua in a month! It's made me super nostalgic for my last time in South America: exactly two years ago, I got a job offer at ONA with a slightly delayed start date. I immediately booked a ticket to sail from Panama City to Cartagena through the San Blas Islands with my friend Jess. It was completely unplugged and relaxed: plenty of beers and sunshine and laughs, and I came back to New York rested, refreshed and ready to start a new chapter in my life.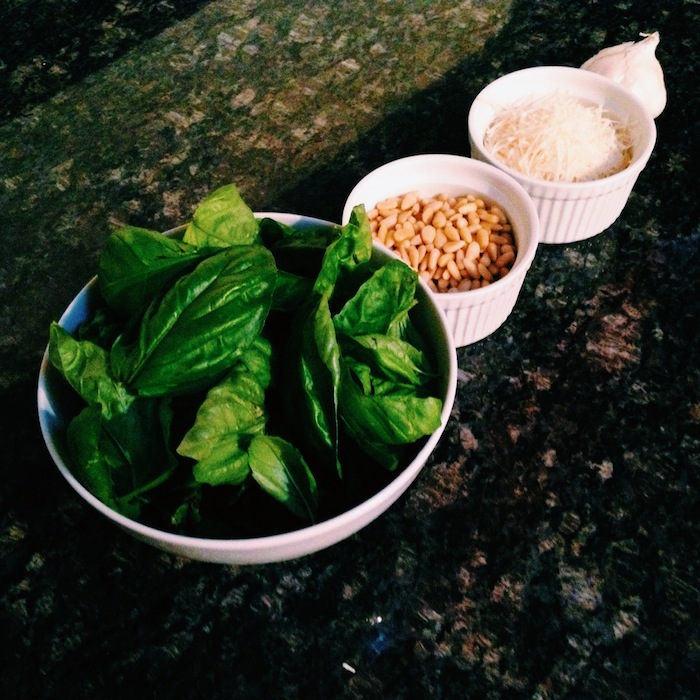 Eats
In college, a couple of my girlfriends and I would regularly get together for "pesto parties": one would bring the wine, one would bring the pasta, and one would bring the pesto! So when a girlfriend cut off stalks from her giant basil plant in Astoria for me, my first thought was: pesto for dinner! I love making pesto, since it's so far outside of my very regimented and measured "baking" comfort zone: I just throw in basil, olive oil, pine nuts and garlic into a food processor until it vaguely resembles something I could throw on a batch of penne.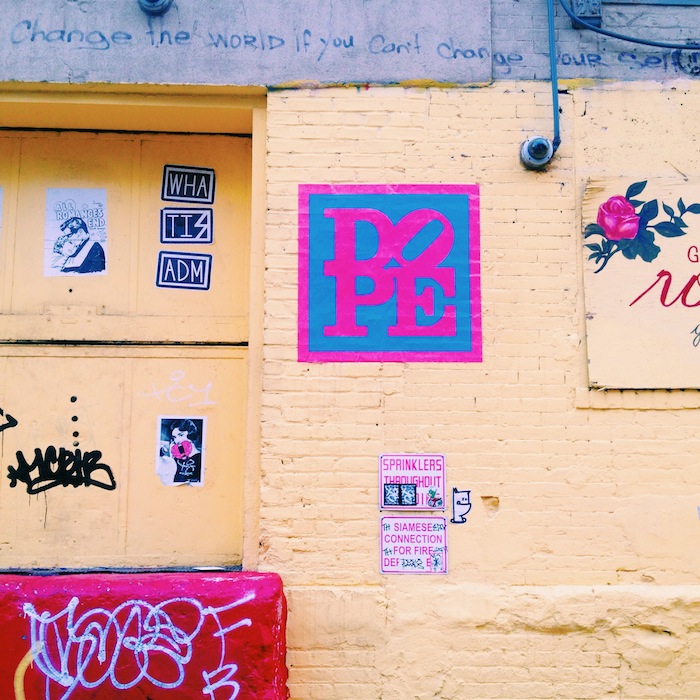 Streets
I walk by this yellow wall on Hope Street almost every morning: "how you gonna change the world if you can't change yourself" isn't the most eloquently put, but the spirit of the message always reminds me to pay attention to my habits and how they're affecting my outlook and goals.
Reads
Currently reading The Gift of Rain after my boyfriend didn't put it down for basically an entire 24 hours in Avalon. If I could sum up my favorite "type" of book, it's probably World World II era historical fiction (and historical fiction set in Asia is a close second)–so I am already completely enthralled by this novel that is set in Malaysia in the early 1940s.
Looks
One of the things I learned in France: you can never go wrong with all black and red lipstick.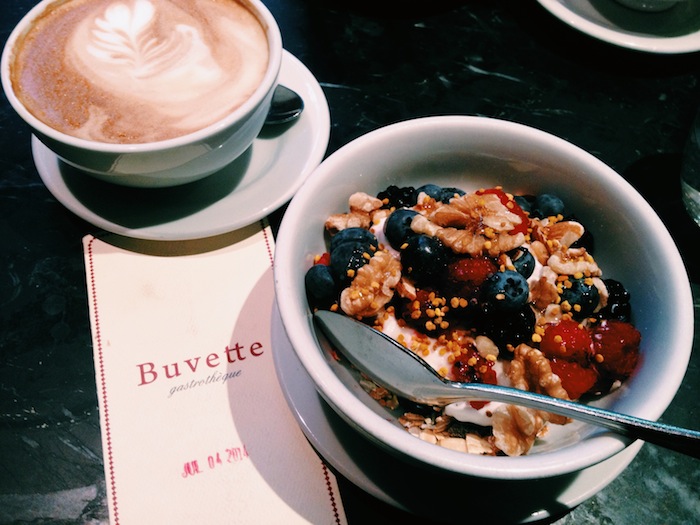 Sweet tooth
Buvette is one of my absolute favorite breakfast places in the city, and it's all because of this bowl of deliciousness: thick yogurt, fresh berries, rich honey. It tastes more like dessert than breakfast, in the perfect kind of way–especially when paired with a good coffee.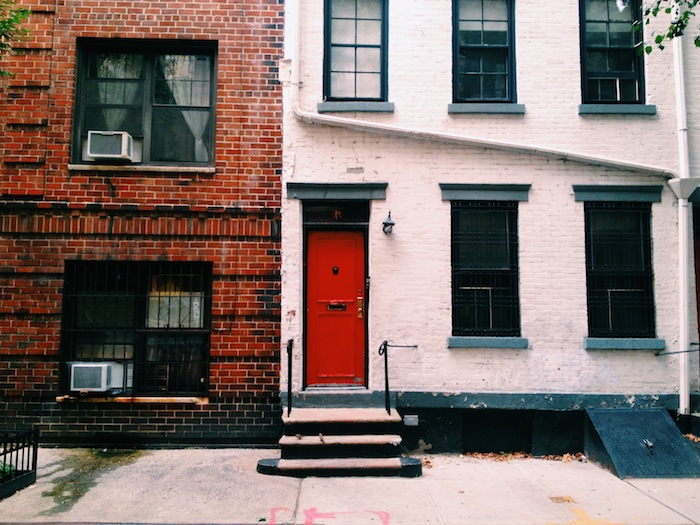 Words
"Happiness is the consequence of personal effort. You fight for it, strive for it, insist upon it, and sometimes even travel around the world looking for it. You have to participate relentlessly in the manifestations of your own blessings. And once you have achieved a state of happiness, you must never become lax about maintaining it. You must make a mighty effort to keep swimming upward into that happiness forever, to stay afloat on top of it." -Elizabeth Gilbert
What are you up to this weekend? I can't wait to check out this Museum Hack tour at the Met tonight, and then go to the Mets game with a group of friends tomorrow!