Wanderlust: Northern Europe edition
Northern Europe (and more specifically, Scandinavia!)  is one of my favorite regions in the world: it's a group of countries that I'm constantly recommending to friends, as well as personally scheming to get back and explore more. I traveled solo through Stockholm and celebrated Museum Night with friends in Amsterdam back in 2010 (holy moly how time flies!), and I've been drooling over photos of Norwegian fjords and colorful Copenhagen streets on Instagram lately.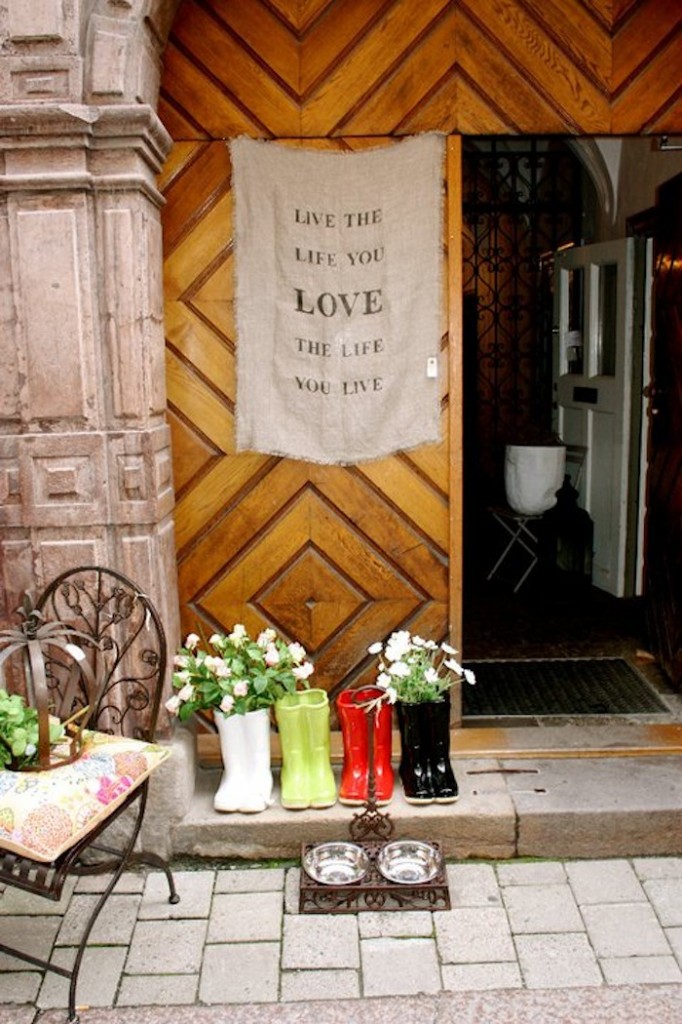 Although I'd love to celebrate Midsummer in Scandinavia one day, I have such fond memories of the leaves changing colors and curling up in a cute cafe with a hot apple cider in autumn. I figured I'd share a few favorite things about Northern Europe in case anyone is considering an escape in the coming months.

The cinnamon rolls are out of this world.
Whenever someone mentions a trip to Stockholm, I have one recommendation: Cafe Saturnus. The cinnamon rolls are insanely delicious and as big and dense as your head! I still daydream about a Swedish cinnamon roll and a glass of fresh-squeezed orange juice for breakfast.

It defines "bike-friendly."
I bike plenty in New York City, and I joke that I'm always relieved when I make it home alive–this city is not exactly a cyclist's paradise, certainly not when compared to Scandinavia. Extensive networks of wide bike paths, great options for bike parking and a general love of biking (read: not as many angry taxi drivers honking at you!) make cycling around Amsterdam and Stockholm a dream. I rented bikes in both cities, and it was such a fun and easy way to get around.

Cool off in the great outdoors…
One of my favorite things to do in Stockholm is explore Djurgården.Home to the Vasa Museum, Skansen and an amusement park, this island-slash-park is full of shady trees, winding paths and open grassy spaces. Rent a bike and explore the further side of the island: you can't find a spot more peaceful in the city.
…and then sweat it out in the saunas.
My HOSTEL in Stockholm had a sauna: that's how ubiquitous sauna culture in Scandinavia is! Especially when it's chilly outside, there's nothing I love more than coming back after a long day of sightseeing and unwinding in a wood-paneled sauna.

It's a good place to be a woman.
Scandinavia is notorious for being one of the best places in the world to be a woman, especially when it comes to education and career support. I loved this piece on Cup of Jo on 10 surprising things about parenting in Norway: 10 months of fully-paid maternity leave! Nature preschool! 37.5 hour workweeks! For travelers, that translates to be EXTREMELY safe for solo female travelers: they're super open to independent women, and I never felt threatened or unsafe.

Arts and culture is just more fun!
My biggest recommendation for Scandinavia: go to Museum Night in Amsterdam. It's the first Saturday of November and all of the museums stay open late with DJs, dancing and bars–right in with the works of art. You can even rave in the greenhouse at the nature museum or have a beer and play with the exhibits at the science museum–and I was blown away by the opportunity to see the Portuguese Synagogue lit completely by candles. Without a doubt, one of my favorite experiences in Europe!

You don't have to worry about a language barrier.
One of the things that most impressed me in both Amsterdam and Stockholm is how well the locals spoke English. Even though I recommend learning a few basics–hello, thank you, where is the bathroom, etc.–no matter where you go, I found it exceptionally easy to travel in Northern Europe as a native English speaker. Bonus: the tourism infrastructure, along with the rest of their public services and customer service trades, is just GOOD. You get what you need, when you need it.
Where do you most want to travel in Northern Europe?