Postcard from Istanbul
Istanbul is an easy city to photograph: straddling the East and the West, it's delightfully exotic while remaining somewhat familiar and accessible. It's a colorful  city: the blues and golds of mosques and minarets dotting the skyline, the primary colors of soccer team flags billowing over quiet side streets, every hue of the rainbow represented in the spices at market.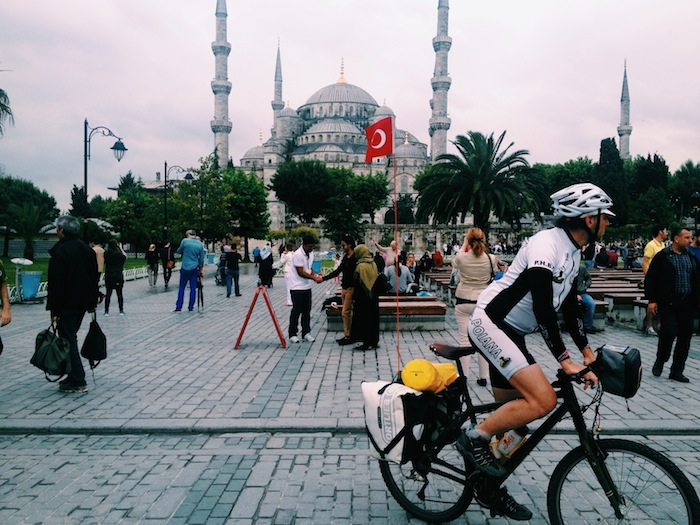 Staying at Portus House made it easy to wander around the city and explore new neighborhoods. We took the tram over to Sultanahmet to see the Blue Mosque and Hagia Sopia, and walked back through the side streets as they twisted from touristy to traditional. We were drawn in by the pretty pink architecture of the train station, the rush of crowds at the river. We took the ferry across to Asia, and back to Europe; went up the stairs at Galata Tower and deep underground at the Cistern. Five days was just long enough to take in the sites and the side streets at a luxurious sort of pace.
What's your favorite photo of Istanbul? 
In case you missed it: the best of Turkey via Instagram, Postcard from Topkapi Palace, Postcard from a hot air balloon ride in Cappadocia